Youth, Masters, Beach, and Club Championships all in their usual calendar spots.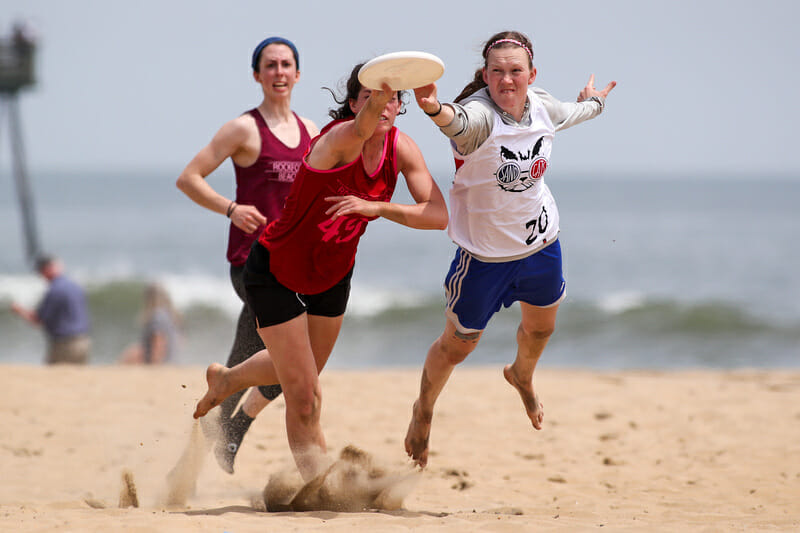 As a part of USA Ultimate's announcement about the postponement of the 2021 College Series and cancellation of the standard regular season, the governing body also released information about club, youth, beach, and masters competition. Currently, all of the Championship events in those divisions are set for their normal time slots on the calendar.
USAU emphasized that roster rules, event requirements, and registration deadlines will be lenient to allow for additional flexibility and the ability to adjust for COVID-19 guidelines.
Otherwise, though, USAU is planning on a standard schedule: high school and middle school state championship events are still set to be scheduled for the late spring, the Beach Championships are on the calendar for May 2021, Masters Nationals is set for July 2021, the US Open (including the Youth Club Championships) is planned for August 2021, and the club season for the Summer and Fall.
"All planning for the youth, college, beach, masters and club divisions will remain flexible to account for USA Ultimate's Return to Play guidelines, local health and safety regulations and the level of interest expressed by participating teams," wrote the organization in a press release. "Competition guidelines for all divisions are expected to be published in early 2021."
Whether the 2021 events can remain on schedule will likely hinge on the vaccination timeline. "I would think by the time you get to the beginning of April, you'll start getting people who have no high priority, just a normal man and woman New Yorker in the street who's well and has no underlying conditions," Dr. Anthony Fauci, the Director of the National Institute of Allergy and Infectious Diseases, said today in a press conference with New York governor Andrew Cuomo. "If we get them vaccinated in a full court press, get them really going, and you do that through April, May, and June, by the time you get to the summer…we should be in good shape."