Why Small-Sided Games Are Great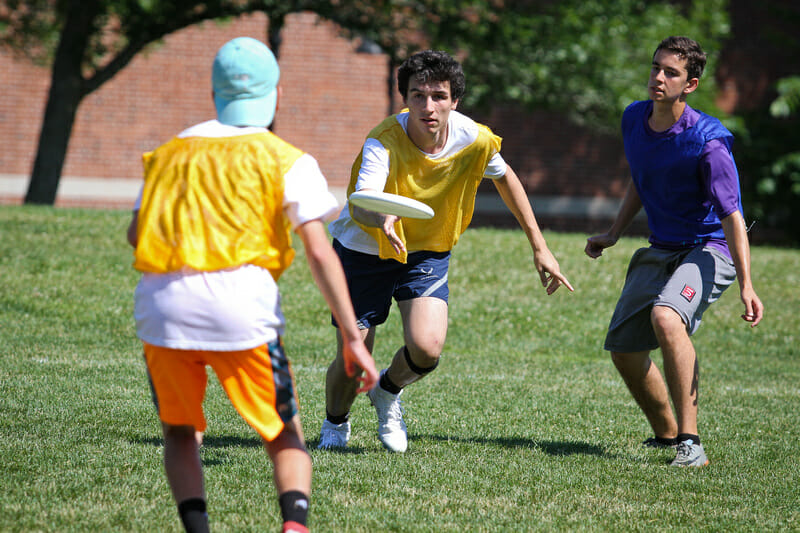 Bring It In is a coaching-focused column by Keith Raynor.
There have been a lot of trends in my coaching career. There are ideas that have become central parts of my coaching style, techniques that are core to my fundamentals, and structures that are the foundation of my playbook. One thing that has been on the uptick from when I started to now: my love of mini.
While the stock price on mini in my personal market is way up, back when I was a player, it was in the red. I found mini an annoyance, tiring without actually providing "real ultimate" playing opportunities. There was no stack, no hucks; there was barely a break side. I liked to play in big spaces and mini was, by definition, small. That aversion carried over into my nascent coaching career.
But as team skipper, I've come to see the virtues of small-sided games and rely heavily on them, particularly at the beginning of the season when introducing new players to ultimate. The benefits as I see them:
Bring It In: An Ode to Mini is only available to Ultiworld Subscribers
Already have a subscription? Log in
Whether you visit Ultiworld for our reporting, our podcasts, or our video coverage, you can help us continue to provide high quality content with a subscription. By becoming a subscriber, not only do you receive benefits like exclusive articles and full article RSS feeds, you also help fund all of Ultiworld's coverage in general. We appreciate your support!