How many small college programs would need to band together to challenge for a championship?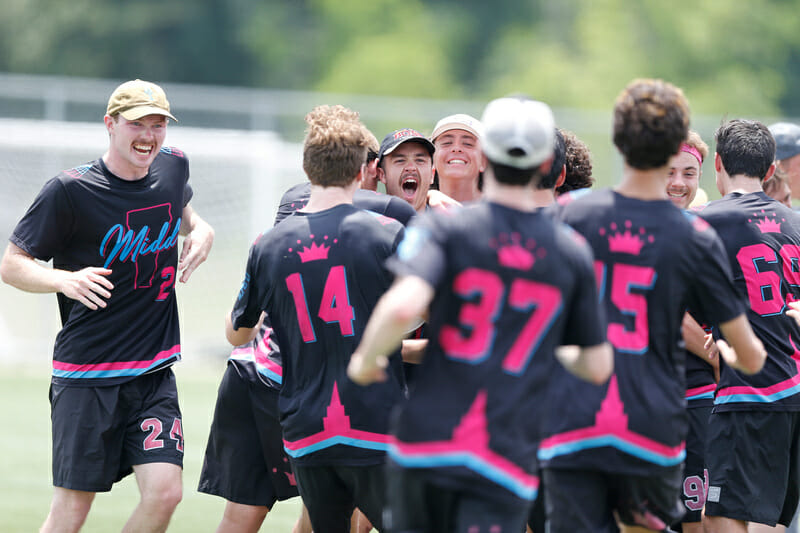 The Mailbag is now for subscribers only. That's going to do a few things: it will keep me committed to writing it every week. It will reward subscribers with a weekly column they can count on. And it will allow us to offer a free one-month Mini subscription for the best email or comment we get and publish in the Mailbag. If you're already a subscriber, you get a free extra month (or a discount). If you're not, you can come in and check out the benefits.
You can email me anytime at [email protected] with questions, comments, ideas — whatever you've got.
Q: The year is 2022. In a cockamamie effort to bolster small college programs after the pandemic, USAU approves a consortium college play model where multiple schools can combine to form a single competing team within normal roster limits (cut as many players from the existing teams as necessary, but can't bring 50 people to Regionals). Assuming all programs are eligible to form superteams, how many schools are allowed to combine into a team before small-program consortium teams are genuinely competitive with major programs? (Two? Three? Never?) Do major programs become too powerful after being allowed to combine once? Alternatively, is there a number of schools-per-team where your ability to pull ringers from other schools starts showing diminishing returns?
Mailbag: College Superteams, Tournament Tiering System is only available to Ultiworld Subscribers
Already have a subscription? Log in
Whether you visit Ultiworld for our reporting, our podcasts, or our video coverage, you can help us continue to provide high quality content with a subscription. By becoming a subscriber, not only do you receive benefits like exclusive articles and full article RSS feeds, you also help fund all of Ultiworld's coverage in general. We appreciate your support!