A quiet end of July sets the stage for a busy August.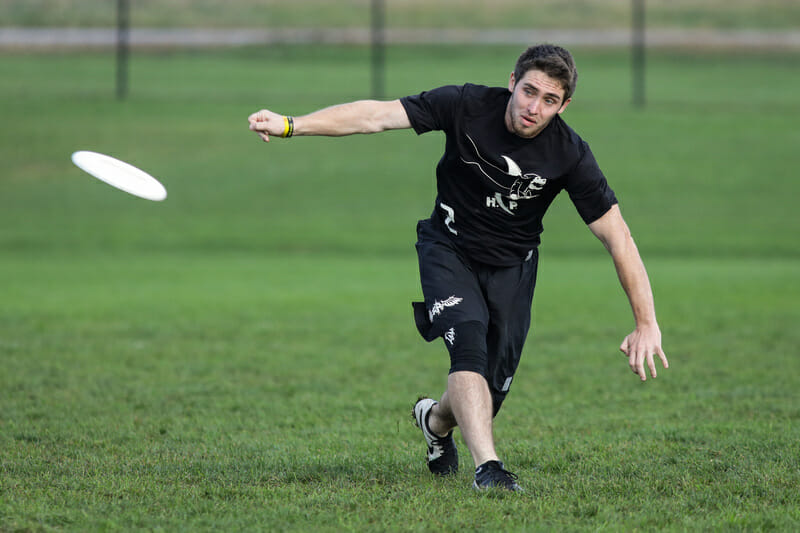 During the 2021 summer and fall season, we will publish a bite-sized weekly recap of the action across the Club Division. This will serve as a supplement to our standard tournament reporting and will offer a high-level look at the latest happenings and the biggest stories of the week. We go through the annals of score reporter so you don't have to!
Want your tournament listed here? Submit a recap of what happened right here. 
—
Here we are in the first week of August and it feels pretty strange that we have still yet to see many Top 25 teams in all three divisions take the field. This is traditionally the time when a club season heats up as teams begin their ramp toward the Series, but even that feels a little far off yet this year.
With some amount of the ultimate community's attention focused on Wildwood for the last weekend of July, here's a look at the limited club action we saw elsewhere in the country this past weekend.
Men's Division
Mad Men Make it Two Wins in Two Weekends
After cruising through Select Flight Invite East two weekends ago, #20 Madison Mad Men once again made mincemeat of their competition, outscoring the field 67-23 across five games at Heavyweights this past weekend. Even with a much shorter and less-decorated roster than the one they took to SFI, Madison crushed the five midwestern Classic Flight squads in the round robin, besting second-place Minneapolis Mallard II 15-6 in Aurora, IL.
Elsewhere:
One-time Nationals qualifiers Houston H.I.P. came out on top at Summer Daze in Dallas, a successor to the old Texas 2 Step tournament. After dropping a pool play game to Austin Riverside on Saturday, HIP avenged the loss in the final the next day, thanks in part to the strong play of Sunday reinforcements including Matt Bennett fresh from duty with the AUDL's Austin Sol.
Mixed Division
Public Enemy Still Best of the Lone Star State
In their first action of the season, #23 Dallas Public Enemy swept the in-state competition at Summer Daze to get their 2021 off to a flying start. Their opponent for the final rode in via the way-back machine, as 2002-03 national finalists Dallas Hang Time overcame a 1-3 Saturday to emerge from the other side of the bracket, though they fell to the current top mixed squad in Texas 11-4 in Sunday's showcase game. Third-place finishers College Station Swingers put up the closest fight of the weekend against Public Enemy, playing to within three of the tournament champions and pushing them in a hard-fought semi.
Elsewhere:
Despite missing large chunks of their roster and mostly participating to give some reps to some local YCC programs, #8 Durham Toro picked up another tournament victory this weekend at Southeast Showdown, beating Raleigh Malice in Wonderland 15-7 in their only game against a fellow adult club competitor. Yet again, it was Grayson Sanner making a big play to seal the victory for Toro.
Omaha Woodwork proved to be the dominant force at Heavyweights, achieving an undefeated weekend without ever giving up double digits to an opponent. They topped Madison Mad Udderburn 14-9 in the tournament final in Aurora. Woodwork hung around the fringes of the Top 25 in 2018 and may be in a similar spot this year, though a much deeper pool of competition this season keeps them out for now, at least until they prove their mettle against tougher competition.
Women's Division
In the only women's action of the weekend, St. Louis Stellar won the division at Heavyweights over the Windy City's second team, Chicago Dish. Lizzie Tilden, Michaela Ward, and Allison Murphy were among the names popping up most frequently for Stellar in their universe point victory over Dish and throughout their 4-0 round robin victory.
Looking Ahead
After a quiet July, the first full weekend of August will host one of the biggest events of the summer for men's Club. Despite no women's or mixed divisions this year, the US Open will still see the most competitive field of men's teams yet this season, with 11 ranked teams headed to Blaine — including seven of our top 10. Can Seattle Sockeye defend their 2019 US Open crown and add another tournament victory to their 2021 tally to maintain the #1 spot? Can #3 New York PoNY knick another win off the defending champs after beating them in Denver last month? How will #2 Chicago Machine look in their season debut with a retooled roster? Will any of the other contenders make a run and assert themselves into the title conversation for the year? Even beyond the confines of Blaine, there are a pair of ranked squads in action this weekend, as #14 Amherst Sprout and #16 Virginia Vault headline a deep field of 24 East Coast teams set to square off at the Philly Open.
Philly Open will also welcome action in the other gender divisions. In mixed, West Chester Loco, New Jersey Jughandle, and Mansfield Darkwing top the pools and could find themselves sniffing the backend of the Top 25 with an impressive showing in Allentown. On the women's side of things, Princeton Pine Baroness comes in as the top seed and will be looking to hold off a septet of Classic Flight challengers from the Northeast and Mid-Atlantic along with special guests Miami Fiasco.
Elsewhere:
While it's unclear who will be there, it appears that there are nearly 30 teams signed up for Ow My Knee, with action potentially in all three gender divisions in Schenectady, NY.
It's a similar story for Spirit of the Plains, where the event is still on the books, though with only four teams registered.