Hard to call it a postseason without a regular season, but not much was regular about college ultimate in 2021.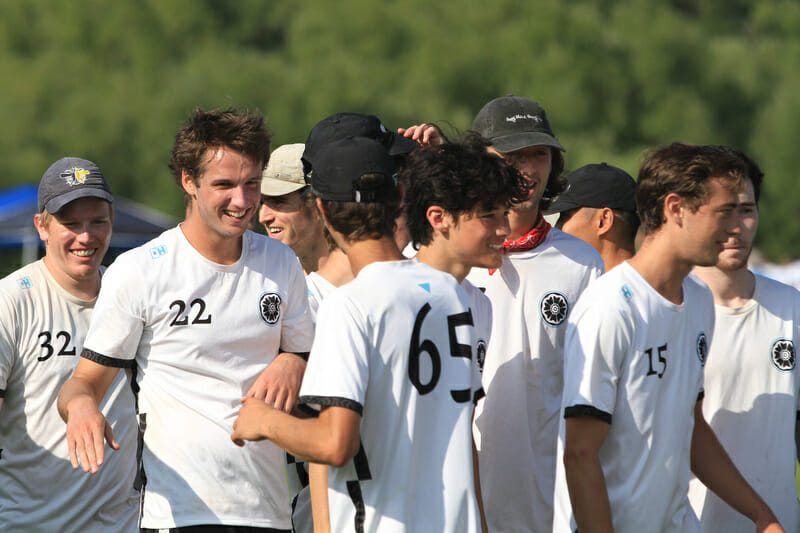 Opening Pull is Ultiworld's weekly wrap-up of the previous week in ultimate, available both here on the site and as an email newsletter. We've gathered the news you need to know and highlights you need to see. Check back weekly or subscribe now to receive Opening Pull in your inbox along with a rundown of the previous week's content on Ultiworld.
The 2021 College Series Is Here
The journey to the 2021 College Championships — or maybe just some mid-fall reps with your X and Y teams — started this weekend as the first round of Conference Championship events were held at field complexes across the country. With the Developmental division on hold for the fall, some programs reshuffling first, second, and third teams, and many schools sitting out the 2021 Series entirely, the schedules look a little different than they did in 2019. Per USAU's guidelines for 2021, however, teams are required to submit their full Series rosters for Conferences whether or not all those players take the field before Nationals, so Score Reporter pages may be our best first look at who's returning key players — and who's allowed to bring alums.
Here are the events from this weekend:
The WUL Winter Cup Is Coming
The Western Ultimate League published its quarterly update this week, and with it, a date and place for the WUL Winter Cup, the league's competitive launch after a planned 2020 season was postponed. The two-day event is scheduled for December 11-12 at Mira Mesa High School in San Diego, and will mark the on-field debut of most of the league's six teams following an exhibition game in July that featured the Seattle Tempest against an all-star squad from various other franchises.
Ticket sales and other information for attendees will become available in the months to come. All games are planned to be livestreamed.
Full Replay of Con10enT Tour's San Francisco Stop Available Now
Full-length game footage from the Con10enT Tour's stop in San Francisco is available now on Disc Diversity's YouTube Channel! Katiana Hutchinson's takeover of Ultiworld's Instagram stories from the weekend may be over, but you can spend time with her voice and the voices of other players from ultimate's first all-Black showcase tour with her audio diary from Con10enT's Philly stop earlier this fall, published this week on the site.
---
Coming Up
The 2021 Club Championships are less than two weeks away! Check out Charlie's seeding predictions in women's, men's, and mixed, and stay tuned for preview and feature content coming very soon.
Along with coverage of college teams competing in the 2021 Series, we're in the process of surveying teams across all college divisions who may or may not be vying for a 2021 national title as play resumes at different paces from school to school and program to program. Watch the site for analysis and reporting on these stories, too.