It wasn't just the wind.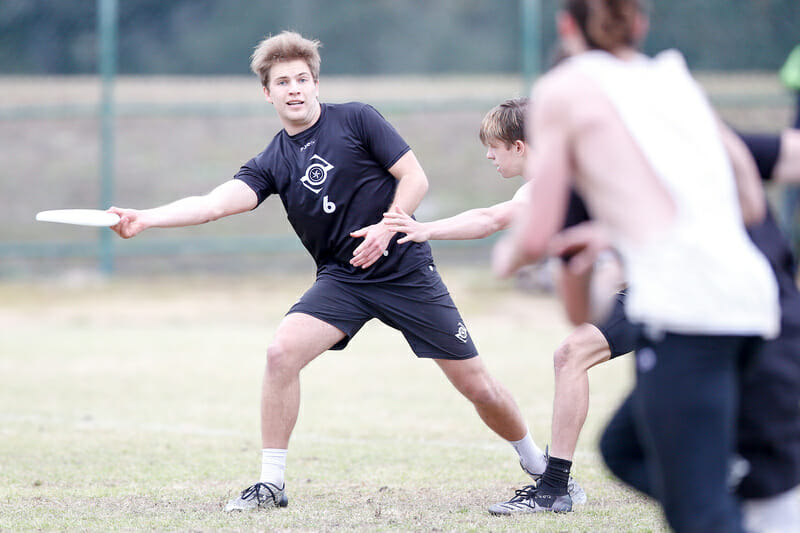 Our coverage of the 2022 college season is presented by Spin Ultimate. You can get 15% off all college uniforms and swag right now at Spin Ultimate!
KNOXVILLE — Throw out your chalk. It was a wild (and, for two rounds, very windy) day of ultimate in Tennessee at the 2022 Smoky Mountain Invite. #1 UNC lost a game. #2 Georgia lost four! Only one pool went to seed. How to make sense of it all? Not to worry, we've got your Wall Street-style takeaways all laid out for you. Just put on a financial bro vest and get ready to buy, sell, and hold some team stocks.
Saturday Results & Sunday Bracket


Team Stocks to BUY
UMass
Zoodisc took down #1 UNC Darkside today. That alone would be enough to put them in the 'Buy' column for an article like this. But it's the way they won the game that puts an exclamation point on it. While the defense benefitted greatly from nature's 8th defender (the brutal wind that picked up in the third round of play) and cannot really be assessed accurately because of it, the offense was legitimately good. Orion Cable might be the best player in college already, and the rest of the team around him, including Yucheng Mo and Noel Sierra, plays with purpose and discipline. This team is going to be a problem in Milwaukee.
Smoky Mountain Invite 2022: Saturday Team Stock Watch is only available to Ultiworld Subscribers
Already have a subscription? Log in
Whether you visit Ultiworld for our reporting, our podcasts, or our video coverage, you can help us continue to provide high quality content with a subscription. By becoming a subscriber, not only do you receive benefits like exclusive articles and full article RSS feeds, you also help fund all of Ultiworld's coverage in general. We appreciate your support!