The 2022 season launches Friday!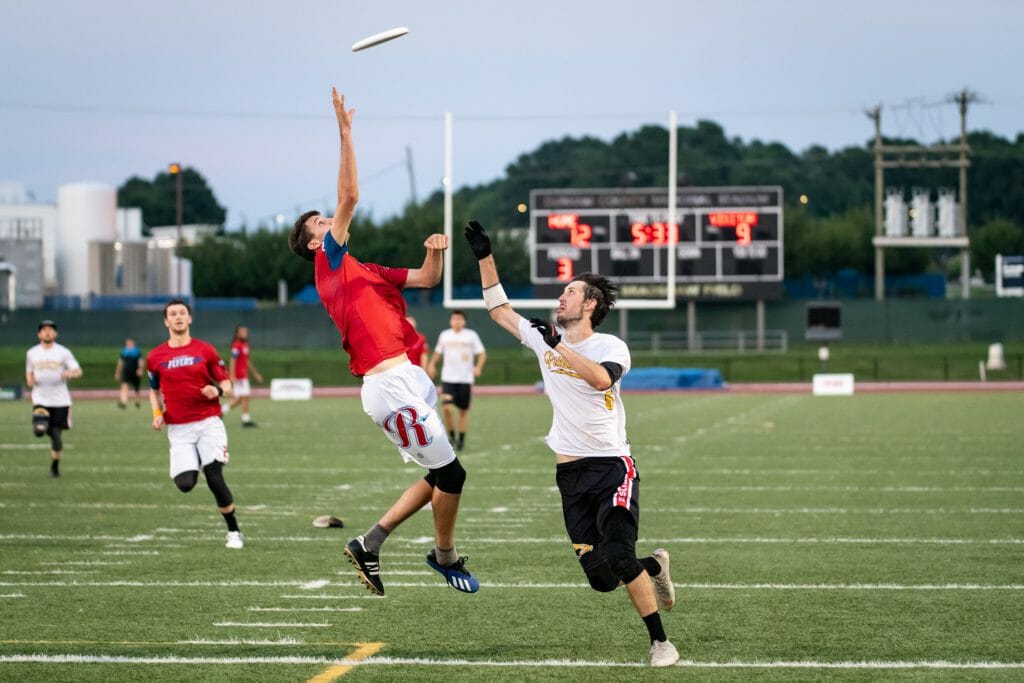 Our coverage of the 2022 AUDL season is presented by VII Apparel Co., who provides premium performance apparel for the active world, featuring their proprietary GreenLine fabric. AUDL fans can get a league mystery jersey for just $45 for a limited time.
It seems like the dust hasn't quite settled from the riveting 2021 AUDL season and we're already gearing up for another one! With three new teams, another round of division realignment, and plenty of stars moving around the league, we have you covered as we enter the eleventh season of semi-pro ultimate.
Stories to Watch
Expansion Teams Out West
The West division has always been among the AUDL's most competitive divisions, with traditional ultimate hubs in the Bay Area and Seattle mixing it up with recent powerhouse teams in Los Angeles (2018) and San Diego (2019-22). Three new expansion teams join the league and the division in Colorado, Salt Lake, and Portland, promising to make the West even more wild. All three should be instant-impact additions, with Colorado the early leader among the three after naming a whos-who of Denver-area men-matching stars. AUDL veterans Jay Froude, Matt Jackson, Jonathan Nethercutt, and Danny Landesman headline a team that also includes Colorado Mamabird standouts Alex Atkins, Mathieu Agee, Connor Tabor, Quinn Finer, and Nathan Bucholtz. Joining the mix is Fort Collins shame. captain Nick Snuzska, former Colorado State star Cody Spicer, and ultimate legend Joe 'Smash' Anderson. While the coaching staff will have its hands full learning the intricacies of the semi-pro game, the talent they'll be working with is enough to make opposing coaches shudder.
Building on the success of recent Utah youth and college men's teams' success, the Salt Lake Shred will take the field under the guidance of Bryce Merrill. Featuring 2020 D-I Men's Player of the Year Jordan Kerr, and AUDL veterans in Jacob Miller, Joe Merrill, Garrett Martin, the Shred are sure to be a tough, athletic matchup for opposing teams. Young players like Taylor Barton, Porter Oyler, and Will Selfridge will be expected to step up as instant contributors, but each have proven that they can make highlight plays at the youth and college levels.
The only expansion team of the three to have taken the field already, Portland Nitro showed off their potential with a 24-24 tie in a preseason exhibition game against the Oakland (née San Jose) Spiders. Leandro Marx stole the show with six assists and eight goals in that game, but this team is stacked with World Games alternates Raphy Hayes and Jack Hatchett; AUDL vets Eli Friedman, Tom Doi, and Chris Larberg; Portland Rhino Slam! stars like Daniel Lee, Dave Sealand, and Ian Sweeney; and local youth standouts Ke'ali McCarter and Felix Moren, both recently selected to the US U20 national team.
All of these teams have the firepower to challenge San Diego for the divisional title this season. While Boston showed last season that it's tough to enter the league as an expansion team and find instant success, we've also seen the Toronto Rush (2013), San Jose Spiders (2014), and Dallas Roughnecks (2016) win championships in their first seasons. The topsy-turvy West division has seen a lot of regular season variability that could show up in postseason standings.
Re-Realignment
With the reintegration of the Canadian teams back into the main AUDL cast and three new teams entering the West, the competitive landscape of the league has once again led to divisional realignment and the creation of new matchups that have already created intrigue. The Austin Sol and newly-renamed Dallas Legion head back to the South division after a year playing against the West. This creates a three-teams-for-two-playoff-spots situation with Austin challenging for one of those slots after coming oh-so-close in 2021, trailing favorites with the Atlanta Hustle and defending champion Carolina1 Flyers. We also will see the classic Dallas vs. Carolina rivalry reignite, though now that Carolina has a title, Dallas's playoff wins over the then-Raleigh Flyers from 2016-2019 may be forgiven.
The league's most competitive rivalry between the DC Breeze and the New York Empire is still alive in the East division. Each team will be favored to go undefeated against the rest of their schedule, so their matchups against each other (including an opening weekend tilt in DC) will likely shape the East playoff picture.
Finally, Pittsburgh heads back to its former home in the Central (formerly Midwest) division, where it will hope to not be the notorious team to lose to Detroit, who has not won a game since 2017. After a tough year in the highly competitive East, the Thunderbirds have to be happy to face some less reputable competition.
Old Faces in New Places
While the AUDL doesn't have quite the level of player movement as the bigger, more established professional leagues, there is still some action on the hot stove as players relocate or are lured to travel in the hopes of finding a more competitive team. The Atlanta Hustle have been at the forefront of this offseason, as they signed World Games athlete Khalif El-Salaam, formerly of the San Diego Growlers and the Seattle Cascades. El-Salaam even publicly disclosed the terms of his deal: $3400 for the season, a rare but welcome move in today's AUDL.
Former Hustle (and Spiders) star Antoine Davis recently signed with the New York Empire, announcing his decision in a LeBron James-style livestream on his Instagram account. After luring Jack Williams and Ryan Osgar in recent years, Davis is the latest star to join the Empire's quest to add another title to their 2019 trophy, but the Empire have quietly added some key depth pieces like Charles Weinberg, Mark Lin, Scott Xu, Matt Ellis, and Ethan Fortin.
On the west coast, much of the news has focused on the rosters of the new expansion teams, but all-star Sean McDougall is making the drive down I-5 to play with championship hopefuls San Diego Growlers this season. Joining him is 2018 Aviators teammate Chris Mazur, who slots nicely into the Nethercutt-sized hole left on the Growlers offense.
Players to Watch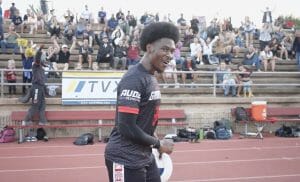 Khalif El-Salaam (Atlanta Hustle)
Recently named to Team USA for the World Games, El-Salaam steps into an Atlanta team ready to prove that it is among the league's best. He put up 16 goals, six assists, and 10 blocks in just seven games with San Diego last year. With as well rounded a skillset as you'll find in the league, El-Salaam's impact as a travel player could be what separates Atlanta from a spot at Championship Weekend and another loss at the hands of the Flyers.
AJ Merriman (DC Breeze)
The unquestioned breakout star of 2021 is back and ready to get back on the stage that launched him into stardom after a lackluster club season that saw DC Space Heater flame out in the prequarter round. Whether as a matchup defender, a takeover thrower, or a dominant aerial threat, Merriman has the advantage in nearly every matchup he takes on. He used those advantages to get turnovers, as one of five players in the league to get 20 or more blocks last season. A player with MVP aspirations, he'll have another shot to bring DC to its first Championship Weekend to make his case for the biggest individual award in the league.
Travis Dunn (San Diego Growlers)
As a perennial MVP candidate, Dunn has all the offensive tools in the book. On a stacked offense that adds Sean McDougall and Chris Mazur this season, Dunn will still likely get the toughest matchup. If history holds, he'll win it more often than not. For a team looking to break through to the championship game, Dunn will be looked upon as a leader and standard bearer for what could become the league's most dynamic offense.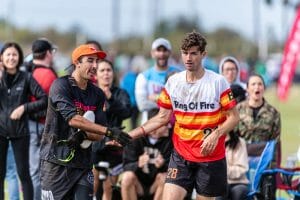 Leandro Marx (Portland Nitro)
For those who haven't watched the club or college divisions, it might be weird to see an AUDL rookie on this list. For everyone else, you don't need to read anything I write to know the talent and tenacity that Leandro Marx brings every time he steps on the field. After scoring or assisting on over half of Nitro's points in their recent preseason scrimmage, Marx is already on the MVP shortlist before he's even played a real AUDL game.
Jack Williams (New York Empire)
Another US World Games team selection, Williams was somehow New York's best thrower and most dominant initiating cutter last season. Working in tandem with Ryan Osgar and Ben Jagt, expect to see Williams padding the stat sheet once again. With higher level depth compared to last season, we may not see as many heroics as Williams needed to produce in 2021, but in case it's needed, Williams proved last season that it's nice to have the most clutch player in the league too.
Jakob Brissette (Montreal Royal)
And for those who didn't tune in to last season's Canada Cup, you missed an absolute offensive showcase from Jakob Brissette, the young thrower from Montreal. An ambidextrous handler, Brissette has the range and audacity to attempt throws most throwers wouldn't dream of. While the defense in the Canada Cup left a little to be desired, getting to see Brissette compete against the best teams in the East is a treat we should all look forward to.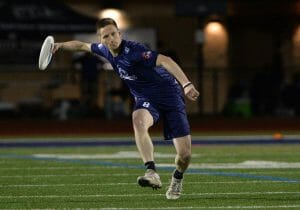 Abe Coffin (Minnesota Wind Chill)
An underrated cog in the Dallas machine in recent years, Coffin heads up to Minnesota where he instantly will become a focal point of the Wind Chill offense. A powerful cutter with throws to match the best possession handlers, Coffin requires a top level defender just to slow him down. As Minnesota pushes for its first Championship Weekend appearance, expect Coffin to be at the center of the Minnesota magic.
Pawel Janas (Chicago Union)
America's favorite press conference king is back with the confidence and swagger of an undisputed yearly MVP candidate who's never actually won the award. With the talent around him in Chicago, Janas no longer has to do everything to make the Union offense run, but his throwing prowess and accuracy definitely encourage the Union to give him the disc as much as possible. If Chicago makes it back to Championship Weekend, Janas' stellar play will be a big reason why.
Division Previews
East

New York Empire
2021 Results: 12-3, lost championship game to Raleigh
Offseason Grade: A
2022 Ceiling: Win another chip
2022 Floor: Lose in East playoffs
After a disappointing loss in the 2021 championship game, New York went right back to work, adding needed depth, bring back all of its stars, adding a top end talent in Antoine Davis, and resigning Charlie Hoppes and Anthony Nunez to secure coaching continuity. Anything other than a return to Championship Weekend will be a disappointment to a team that invests the most in its players and now has perennial championship aspirations.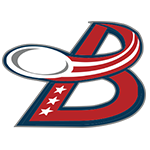 DC Breeze
2021 Results: 10-3, lost East playoff game to Raleigh
Offseason Grade: A-
2022 Ceiling: Win a title
2022 Floor: Lose in East playoffs
DC quietly had one of the best offseasons of any team in the league. Without losing major contributors, the Breeze add Delrico Johnson, Tyler Monroe, David Cranston, and Alan Kolick to a team that came moments away from upsetting the eventual champions last season. With one of the smartest coaches in the league in Darryl Stanley and as flexible an offense as exists in the league today, expect budding stars like AJ Merriman, Jonny Malks, Joe Richards, and Jacques Nissen, along with former MVP Rowan McDonnell, to keep the Breeze blowing along.

Boston Glory
2021 Results: 5-7, 5th in 8-team Atlantic division
Offseason Grade: C
2022 Ceiling: Make the East playoffs
2022 Floor: Finish outside the playoffs
After a promising but ultimately underachieving first season, the Boston Glory are back in 2021 with a season of experience under their collective belts and hopes to clinch a playoff spot in year two. Ben Sadok was nearing MVP levels of production — 31 goals, 37 assists, and a league-leading 6634 yards, almost 600 yards more than the next player — in the backfield in 2021 and is the kind of player always hungry to improve. With fellow offensive handlers Ian Engler, Henry Babcock, and Josh Markette moving on, Sadok will need to stay at the top of his game to power the Glory offense. The ever-tantalizing potential of Tannor Johnson and Orion Cable looms over the team — in the games they played in 2021, the offense looked dynamic and impressive. However they only actually played in two games together last season. A fuller commitment from the UMass stars past and present will be helpful to Boston's playoff hopes, and the return of Boston semi-pro legend Jeff Graham (formerly of MLU's Boston Whitecaps, where he was league MVP in 2013 and 2015) should help mitigate the loss of 2021 breakout star Tanner Halkyard.

Montreal Royal
2021 Results: 7-2, won Canada Cup
Offseason Grade: B+
2022 Ceiling: Make the East playoffs
2022 Floor: Finish outside the playoffs
Taking the Canada Cup by storm, the Montreal offense showed last season that it could play with the best in the league. If its defense can keep up, the East division might have a problem facing the Royal. Led by the offensive duo of Jakob Brissette and Sacha Poitte-Sokolsky, and with AUDL veterans Kevin Quinlan and Quentin Bonnaud in tow, the Royal's firepower and explosiveness is tough to match. If they can reliably get stops on defense, the Royal will threaten for a coveted playoff berth.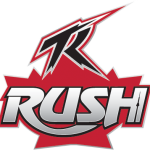 Toronto Rush
2021 Results: 3-6, lost Canada Cup championship game to Montreal
Offseason Grade: D
2022 Ceiling: Finish .500 on the season
2022 Floor: Last place in the division
Since winning the league championship in 2013, the Toronto Rush have faced a steady decline as their top talent aged out of top level athleticism. Gone are the vestiges of championships past as the likes of Thompson McKnight, Andrew Carroll, Cam Harris, Isaiah Masek-Kelley, Remi Ojo, Adrian Yearwood, and Mark Lloyd have all hung up their cleats. In their places, a new wave of talent is popping up in the 6ix: Phil Turner and Luc Comire are the retuning veterans on a team that is rostering sixteen(!) rookies this season. While the team certainly has Toronto's history of success hanging over it, this season appears to be more focused on rebuilding for the future.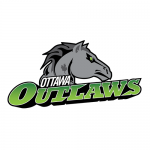 Ottawa Outlaws
2021 Results: 3-5, 3rd place in Canada Cup
Offseason Grade: C
2022 Ceiling: Finish .500 on the season
2022 Floor: Last place in the division
After an exciting opening round upset of Toronto in last summer's Canada Cup, the Outlaws fell back down to Earth and missed out on the championship game in a tiebreaker with the Rush. Hoping to carry forward positive momentum from 2021, Ottawa brings back its trio of Team Canada stars: Nick Boucher, Jeremy Hill, and Carson Turner, along with team mainstays like Alex Arsenault, Paul Renaud, Geoff Bevan, and Brandon Adibe. While the entire division is too stacked for Ottawa to hope for a playoff spot, pushing above Toronto and Philadelphia seem like reasonable goals for a team on the rise.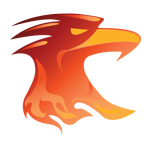 Philadelphia Phoenix
2021 Results: 3-9, 6th Atlantic division
Offseason Grade: B-
2022 Ceiling: Finish .500 on the season
2022 Floor: Last place in the division
Exciting young stars James Pollard and Nate Little, along with 2021 breakout player Greg Martin, are teaming up with Philadelphia mainstays Sean Mott, Eric Nardelli, Matt Esser, and Dustin Damiano for another season. Recent Team USA U20 selections Ed Brown and Adam Grossberg are joining, too. And, in a surprise out of left field, Tyler DeGirolamo found his way onto this roster! While Philadelphia might not be the favorite in any game it plays this season, the Phoenix are sure to be an entertaining bunch.
Central

Minnesota Wind Chill
2021 Results: 10-3, lost Central playoff game to Chicago
Offseason Grade: B+
2022 Ceiling: Make the championship game
2022 Floor: Lose in Central playoffs
After taking Chicago to the brink in last season's playoff game, the Minnesota Wind Chill are retooling with the hopes of making their first Championship Weekend appearance. Returning most of the starters from last season's franchise-best campaign, Minnesota also adds Abe Coffin, Quinn Snider (returning after a year away), Tristan Van de Moortele, Marty Adams, and Rami Paust. There is no obvious weak spot on the Minnesota roster, and the Wind Chill have the depth necessary to weather a long season. Their regular season games with Chicago will be must watch TV as the teams battle for hosting privileges in their anticipated playoff rematch.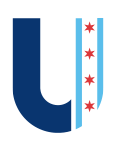 Chicago Union
2021 Results: 11-3, lost semifinal game to Raleigh
Offseason Grade: C
2022 Ceiling: Make the championship game
2022 Floor: Lose in Central playoffs
An overtime loss to the Flyers at last season's Championship Weekend leaves Chicago with a feeling of unfinished business, but offseason departures may hinder the Union's ability to make it back to the big show. Gone from the 2021 Union are AUDL legends in Peter Graffy and Kurt Gibson, and the team loses Keegan North, Drew Swanson, and Von Alanguilan as well. The Union bring back their all star in Pawel Janas and add Dalton Smith and the promising Kyle Rutledge to the mix. With Paul Arters and Ross Barker still around, not to mention World Games athlete and ascending talent Nate Goff, the Chicago's scoring ability will be formidable. But has it lost too much to overcome a rising Minnesota team that feels like this season is its time? Whichever team can develop more of its new and/or young talent is likely to have the decisive edge.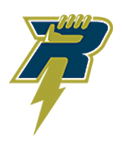 Madison Radicals
2021 Results: 7-5, 3rd in Central division
Offseason Grade: C+
2022 Ceiling: Make the Central playoffs
2022 Floor: 5th place in Central division
Lurking in the background is a Central division mainstay in the Madison Radicals. With Championship Weekend once again in Madison, the Radicals will have extra motivation to play in front of their home crown at the site where they won it all back in 2018. While Madison doesn't boast the firepower of either Minnesota or Chicago, it does have some intriguing members on the roster. Elite defender Kevin Petit-Scantling returns along with Madison veterans Andrew Meshnick, Logan Pruess, Sterling Knoche, Tom Annen, and Chase Marty. Victor Luo was pivotal last season, and may shoulder even more offensive responsibility with Rami Paust joining Minnesota. Young stars like Kai DeLorenzo, Kai Marcus, and Jake Rubin-Miller add some new life to a team that will need a spark in order to score the upsets necessary to bring a trophy back to ultimate's "capital city."

Pittsburgh Thunderbirds
2021 Results: 1-11, 8th in Atlantic division
Offseason Grade: C
2022 Ceiling: Make the Central playoffs
2022 Floor: 5th in Central division
Pittsburgh brings back its main stars from 2021 — Max Sheppard, CJ Colicchio, and Jonathan Mast — but its main improvement in 2022 might simply be switching from the ultra-competitive eight team Atlantic division of 2021 to the softer Central division in 2022. With winnable matchups against Indianapolis, Detroit, and Madison, Pittsburgh should be on the fringes of the playoff hunt just a year after finishing with a single win. Complementary players like newly acquired Ian Engler, Sam VanDusen, and Noah Robinson will need to step up to get Pittsburgh out of their basement dwelling past and back to the level of play we saw from the team in 2019 when they snuck into the playoffs.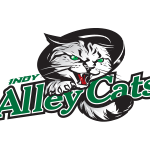 Indianapolis AlleyCats
2021 Results: 3-9, 4th in Central division
Offseason Grade: B+
2022 Ceiling: Be relevant during the last weeks of the season for playoff implications
2022 Floor: Lose to Detroit
After a stunning run to Championship Weekend in 2019, 2021 saw a bit of a fall from grace for Indianapolis as the Alleycats only managed wins over Detroit in what was generally considered the weakest division. Indy does re-add Keegan North and Brett Matzuka to bolster an offense that already features standouts in Rick Gross, Cam Brock, Levi Jacobs, and Travis Carpenter. For a team with playoff hopes, it will need high level seasons from all of them to have a shot of being relevant in the closing weeks of the season.

Detroit Mechanix
2021 Results: 0-12, 5th in Central division
Offseason Grade: A
2022 Ceiling: Win a game
2022 Floor: Add 12 more games to the losing streak
This seems to be the year that Detroit is going to finally break its losing streak. Fans across Michigan are hoping that Johnny Bansfield, Mac Hecht, Nathan Champoux, Jake Steslicki, Adam Stautberg, Kevin van Roosmalen, and James Highsmith can pull it together for at least one game. Those players are all additions to a roster from 2021 that brings back Joe Cubitt and Andrew Sjogren, who found their way into some league-wide statistical leaderboards through an abundance of opportunity and above-average skill. If Detroit can't win at least one game with this collection of talent, it might never do so again.
South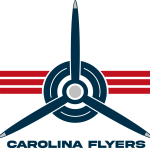 Carolina Flyers
2021 Results: 11-4, won AUDL championship
Offseason Grade: B
2022 Ceiling: Win back to back titles
2022 Floor: Lose in South playoffs
The Flyers stumbled in the 2021 regular season before turning it on in the playoffs to capture their elusive first championship. With most of the roster returning, and a fresh crop of Carolina-raised rookies entering the fold, there's no reason the Flyers can't run it back and become the league's first repeat champions since 2015. Anders Juengst and Henry Fisher form a dangerous downfield pairing that uses different skillsets to get the same results: voluminous goals. Charlie McCutcheon brings his block-getting talents to presumably join an already talented defense.

Atlanta Hustle
2021 Results: 9-4, lost playoff game to New York
Offseason Grade: B
2022 Ceiling: Breakthrough to Championship Weekend
2022 Floor: Lose in South playoffs
Atlanta came literal centimeters away from a spot at Championship Weekend last season, as Ben Jagt's defensive heroics and Jack Williams' throwing prowess powered New York past an energetic Hustle team that played maybe its best game of the season when it mattered most. Now the Hustle need to regroup and improve in what is shaping up to be the AUDL's toughest division in order to recapture the magic that lead their run last season. Khalif El-Salaam joins the team as a travel player and should fill the multi-purpose role that Antoine Davis took on last season. Bobby Ley and Brad Seuntjens join Atlanta after spending last season launching hucks and hoping for the best in Tampa Bay. And the breakout stars of last season's run (Austin Taylor, Brett Hulsmeyer, Karl Ekwurtzel, and Kelvin Williams) are all back to push Atlanta to new heights in 2022. Perhaps a few more doses of John Stubbs, who played just six games in 2021, wouldn't hurt in their pursuit of a deeper playoff run either.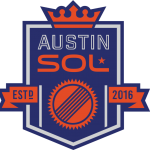 Austin Sol
2021 Results: 6-6, 3rd in West division
Offseason Grade: B+
2022 Ceiling: Breakthrough to Championship Weekend
2022 Floor: Miss playoffs again
A major culture shift occurred in Austin in 2021 that lead to upset wins over Dallas and the most successful season in Sol history. Though it didn't result in even a playoff berth last season, it set in motion a series of events that lead the Sol to be even stronger heading into 2022. Kyle Henke, the former-Sol-turned-Roughneck-turned-Sol star, is back to lead the offense and last season's breakout group of Evan Swiatek, Evan Broadbeck, Elliott Moore, Jacob Sames, and Vinay Valseraj are all back with another season of experience under their belts. Mick Walter is coming off of a breakout season as one of the league's best defenders. As Austin shifts back to familiar rivalries in the South division, expect better results than the team saw from its time there in 2016-2019; this is a different and improved team.

Dallas Legion
2021 Results: 8-6, lost West playoff game to San Diego
Offseason Grade: D
2022 Ceiling: Make it to South playoff game
2022 Floor: 4th in South division
The air of impenetrability and mystique around Dallas seems to have burst after last season saw Dallas nearly lose its playoff spot to Austin and instead lost its playoff game without too big of a fight to San Diego. With a new name and new primary ownership, Dallas has a lot of work to do to make it back to the heights it was accustomed to in the Big Jim era. Gone are Jay Froude, Abe Coffin, Kyle Henke, Gabe Hernandez, Matt Jackson, and Chris Mazur, nearly a whole line of all-star level players from the 2021 team. Kaplan Maurer and Carson Wilder are going to need to level up and we'll have to see quick improvement from the likes of Griffin Miller and Ben Lewis for Dallas to remain competitive against the best teams in the South. Connor Olson will miss the season due to injury, putting even more onus on Dallas to develop some new contributors.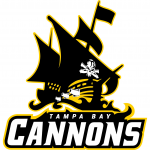 Tampa Bay Cannons
2021 Results: 2-10, 7th in Atlantic division
Offseason Grade: D
2022 Ceiling: Win a game
2022 Floor: Fall below Detroit in the AUDL Power Rankings
With their unique, high variance2 style of play, the Cannons were always fun to watch in 2021. Subtract Bobby Ley, Andrew Roney, and coach Andrew Roca from the mix, and Tampa Bay suddenly has big shoes to fill on offense and the coaches box. The Cannons certainly have capable players: at times last season players like Sean Plunkett, Billy O'Bryan, Unmil Patel, and Adam Vinson looked like they could hang with any team in the league. Add in the untapped potential of Michael Arbutine, Tannon Hedges, and Gabriel Jagt (boy does that last name sound familiar), and Tampa Bay might be able to pull off an upset or two if everything falls its way. That's about the best it can hope for at this point while the Cannons develop players from across the region with the goal to be more competitive in the future.
West

San Diego Growlers
2021 Results: 11-3, lost semifinal game to New York
Offseason Grade: B-
2022 Ceiling: Win a game at Championship Weekend
2022 Floor: Lose in West playoffs
After rolling through the 2021 regular season, the Growlers looked overmatched once they got to Championship Weekend. With a tougher West Division slate now that Colorado, Utah, and Portland are in the fold, San Diego needs to step up to not only ensure that the Growlers make it back to the final four, but that they can actually make some noise once they get there. Jonathan Nethercutt and Khalif El-Salaam are big losses for a team with high expectations like the Growlers, but bringing in Los Angeles imports in Sean McDougall and Chris Mazur make for a fearsome offense with Travis Dunn, Goose Helton, and Jesse Cohen back from the 2021 roster. Steven Milardovich and Jeff Silverman will anchor a defense that might need a few crossover players to punch in any break chances it gets without Dom Leggio this season. Expect another year of elite offensive play from the Growlers, who will need their defense to rise the occasion during a tougher regular season and in critical postseason moments.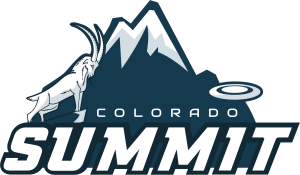 Colorado Summit
2021 Results: N/A
Offseason Grade: A+
2022 Ceiling: Advance to Championship Weekend
2022 Floor: Miss the playoffs
Colorado may have the most talented expansion roster since Dallas entered the league in 2016. With AUDL experience (Froude, Jackson, Landesman, and recently-added Madison vet Dave Wiseman) and young talent (Finer, Agee, Atkins) up and down the roster, the Summit might actually reach the summit in their first season. With three doubleheader travel weekends, the schedule will be rough for a first year team, but at least they'll get matchups with two teams with the same league-novice disadvantage. But with a committed ownership group and loads of talent, the Summit will almost certainly be in the mix for a playoff spot if not a spot at Championship Weekend.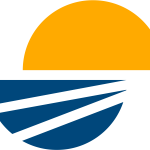 Salt Lake Shred
2021 Results: N/A
Offseason Grade: A+
2022 Ceiling: Advance to Championship Weekend
2022 Floor: Miss the playoffs
Utah is trending upwards these days with the Utah Wild taking home the WUL's inaugural Winter Cup in 2021, men's club team The Killjoys making the bracket at club Nationals, and Utah's YCC teams all advancing to at least the semifinals in 2021. For 2022, the Salt Lake Shred look to build on their success featuring at least ten current or former BYU players from the top-five quality teams of the past few years (as well as their coach, Bryce Merrill), top players from the University of Utah (look out for Nathan Huff) and Utah State University (Garrett Martin), and a few YCC standouts (Will Selfridge and Everett Saunders were recently named to the U20 US National team). With the tide clearly rising in Utah (ok, probably not the literal tide of the Great Salt Lake), the question will be whether Shred can ride the wave all the way to the playoffs or whether the competition in the AUDL will be too much too soon for even this talented group.

Portland Nitro
2021 Results: N/A
Offseason Grade: B+
2022 Ceiling: Advance to Championship Weekend
2022 Floor: Miss the playoffs
Portland Nitro entered the league with slightly less fanfare than Colorado or Salt Lake, but don't let their delayed start fool you — this team is legit. They've only played one preseason scrimmage, and it was against a Spiders team that took a step back in 2021, but Leandro Marx looks like the real deal and might be in the MVP conversation by season's end. With Raphy Hayes, Timmy Perston, Eli Friedman, Jack Hatchett, Tom Doi, and Daniel Lee on board, Portland is sure to be competitive with every team in the division. Rising young talents like Ian Sweeney, David Sealand, and Felix Moren will have the chance to make a name for themselves on the national stage. Following local club team Rhino Slam's run to the 2021 semifinal round, it would not be a shock to see Portland Nitro do the same in just their first season.

Oakland Spiders
2021 Results: 4-8, 5th in West division
Offseason Grade: C
2022 Ceiling: Be relevant for playoff implications in the last weeks of the season
2022 Floor: Last place in West
Another year of experience, and a location rebrand certainly cannot hurt for a young Spiders team that is brimming with potential. It isn't quite a rebuild, but the team did lose a lot of 2021 production in the form of Jordan Kerr, Sawyer Thompson, Andrew Moore, and Jake Thorne. The veteran crew of Justin Norden, Shane Early, and Matt Crawford are back to anchor, but the expected growth from young players like burgeoning star Keenan Laurence, Max Williams, Evan Magsig, and Gavin May will be what makes or breaks this season.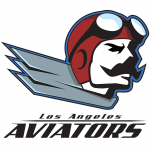 Los Angeles Aviators
2021 Results: 5-7, 4th in West division
Offseason Grade: D
2022 Ceiling: Be relevant for playoff implications in the last weeks of the season
2022 Floor: Last place in West
Similar to Oakland, the veterans who return (Michael Kiyoi, Mitchell Steiner, Sam Fontaine) give the Aviators a certain floor that they won't fall behind. However, it will be the growth and development of their young talent like KJ Koo, Matt Miller, Brandon VanDeusen, Everest Shapiro, and Jake Shoyer that will propel this team to greater heights. Following a disappointing 2021 season and the offseason departure of team captain and fan favorite Sean McDougall, the Aviators will need every player to step up and improve in order to remain competitive in the challenging West division.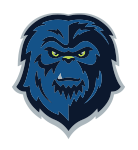 Seattle Cascades
2021 Results: 3-9, last in West division
Offseason Grade: C
2022 Ceiling: Be relevant for playoff implications in the last weeks of the season
2022 Floor: Last place in West
It's tough to know what to make of Seattle. On paper, they look like they could be a top level team. Manny Eckert, Matt Rehder, Dom Cavelero, and Adam Simon could make a great offense with any three others. Tony Venneri, Jack Brown, Shane Worthington, and new addition Drew Swanson, who had a breakout 2021 campaign for Chicago, could do the same on defense. But Seattle has never been a consistent team. Aside from the quality of their performance, the team that shows up from week to week often has a good amount of turnover. If they can generate some consistency, let's talk about Seattle as a playoff team; until that's expected, this team is always good for an upset bid and a fun home crowd, but shouldn't be counted on for anything more, especially on the road where they have struggled to be competitive.
Power Rankings
---
Formerly known as Raleigh ↩

Turnover Bay™ ↩