Ring's title defense begins in a treacherous Pool B.

Ultiworld's coverage of the 2022 Club National Championships is presented by Spin Ultimate; all opinions are those of the author(s). Find out how Spin can get you, and your team, looking your best this season.
Pool A Preview — Pool C Preview — Pool D Preview — Competition Schedule
A defending champion. A rising power. An era-defining program with revenge on their mind. A Nationals newcomer.
Pool B is packed with intrigue this year at the National Championships, and it all starts with 2021 champion Ring of Fire attempting to become the first team to go back-to-back in the men's division in over a decade. But they've got their work cut out for them in a deep pool. Let's break it down.


Raleigh Ring of Fire
Seeding: Overall No. 2, B1
Power Ranking: #3
Regional Finish: Southeast 2
Overall 2022 Record: 16-3
Against the Nationals Field: 4-3
Against the Pool: 0-0
Ring of Fire have a chance to become the first back-to-back champions in the men's division since San Francisco Revolver accomplished the feat in 2010-2011. The bad news? As demonstrated by the lack of repeats in over a decade, it's hard to keep the crown. It's like there's a division-wide grudge being nursed against Ring: everyone will want to take their shot at them this year in a different kind of way than before. And for a team that spent years on the wrong side of the hump, it could be a bit of an adjustment to have the sport's grail in the rear view mirror rather than ahead of them.
Even if that essential circumstance has changed, though, Ring have all the pieces to run it back to the top in 2022. They return virtually every major contributor. Eric Taylor and Jacob Fairfax anchor a defensive line that pries turnovers out of the stingiest offenses. Charlie McCutcheon, a transfer this year from Sub Zero, bolsters their ability to gum up the reset space. With Jon Nethercutt on hand to guide counters to the goal, they can be a ruthless unit. "It's nice to have [Jon] because it feels like his role has changed from where he was when he was a little bit younger," said coach Mike DeNardis. "He's a great weapon to have for our D-line. He changes the game with his throws."
As well as the Ring defense play, the real trouble for the opposition is their offense. Ryan Osgar, Henry Fisher, and Anders Juengst return to the cutting core from last year – a defense with an answer for even one of those is a rarity, let alone all three. Feeding them once again are the deft duo of Matt Gouchoe-Hanas and Sol Yanuck. And the gear that keeps everything turning? Jack Williams, meshing perfectly with both sets of players while he shuttles backfield and downfield more or less at will.
If that copy+paste job feels a bit stale, it's only because you're underestimating Raleigh's ability to transform from within. A new superstar emerges from the ranks seemingly every season. This season has seen big steps forward from Trevor Lynch and Ethan Bloodworth, and Seth Weaver returning from injury could be poised for a fantastic tournament. But the real story has been the play of Alex Davis, the latest in a long line of college champions from UNC Darkside to distinguish himself for Ring. "Darkside has put themselves in a position to be the best team in the country… so when you put people in that pipeline, they're just going to come out a complete player," said Denardis. More of a spot cutter in the past, Davis is taking center stage this season for the O-line – when he isn't playing defense, where he is fast establishing himself as a premier downfield stopper.
The results haven't quite kept pace with the talent. Of their three losses, only the universe point semifinal at Pro Champs against Truck Stop felt like a top-level effort. The other two – a clunker against Truck at the same tournament and a Southeast final against Chain Lightning where they never quite got comfortable – raise the specter of possible underachievement. At their worst, they have made spotty throwing decisions and failed to match up effectively in the air with deep cutters. Those remain real concerns heading into Nationals. But concerns have a way of paling before the gleaming edge of a Ring of Fire in end-of-season form. They could have it all. Again.
Likely Ceiling: National Champions
Likely Floor: Quarters

Portland Rhino Slam!
Seeding: Overall No. 7, B2
Power Ranking: #7
Regional Finish: Northwest 2
Overall 2022 Record: 17-7
Against the Nationals Field: 4-6
Against the Pool: 1-0 vs. Revolver
Rhino have been on a remarkable trajectory for the past few Nationals cycles. From the ashes of a winless day of pool play in 2018, they rose to a brilliant quarterfinal appearance in 2019 that saw them push PoNY to universe point, and then stepped up one more level in 2021 to semis. Is the escalator still rising in 2022? They certainly think so. "We believe that our ceiling is winning a national championship," said Dan Young, one of the 2022 captains.
If you are looking for indicators to back up that bold assertion, you can start with the play of Raphy Hayes. His ascendance has been the catalyst for the entire program's fortunes. Last year he was the rare player who can make something as inherently difficult as skying two defenders at once or finding the back corner from 50 yards on a rope look routine. So far in 2022 he has been just as good – and maybe, to judge from the hurt he put on the open division at WUCC before a positive COVID test pushed him into quarantine, better. They are ready on the Hayes front.
But Hayes has just been the first fruit of a garden of talent coming out of Rhino. Daniel Lee, Owen Murphy, Leandro Marx: all of them have developed into players in the All-Club conversation during their time with Rhino. And the system has more to give this year. Handler Trevor Smith has more control over the offensive flow than he did a year ago. Even more encouraging has been the rapid growth of a pair of younger players: Felix Moren and David Sealand.
"[Sealand] is a guy we've relied on defensively for the past couple of years and has absolutely been one of our best defensive players," said Young. "He's had the ability to grow into a really complete player. [Now] he's one of our high-point players and is on both sides of the disc constantly. He has definitely been a stand-out."
If it's easy to see Rhino's depth of talent and their potential to reach the semifinals, it's a little harder to make out exactly how to rank them among the other contenders. They have neither the regular season bona fides of Truck nor the championship bona fides of Ring and PoNY. They don't even own the regional title over Sockeye. A bet that Rhino can distinguish themselves from the long list of suitors is a bet on a roster whose major weapons have (for all their skill) been more often apart than together in 2022. We have really only seen fragments of the whole.
Perhaps their fate will come down to a couple of ex-factors. The addition of Jack Hatchett is one: there's an idea that he could swing a game two points in Rhino's favor. Nationals will put it to the test. Another is good old-fashioned motivation. On Thursday, they get a revenge match against Ring of Fire — who thumped them in last year's semifinal — that will show exactly where they measure in terms of ability and ambition.
Likely Ceiling: Final
Likely Floor: Prequarters

San Francisco Revolver
Seeding: Overall No. 11, B3
Power Ranking: #10
Regional Finish: Southwest 1
Overall 2022 Record: 24-8
Against the Nationals Field: 4-6
Against the Pool: 0-1 vs. Rhino Slam!
The era of the elite men's division arranging themselves in the orbit of San Francisco Revolver is over. No teams who would end up making the Nationals field so much as attended the Bay Area Tournament they hosted in late August, underscoring the sense that their season was conducted in the margins of the scene. No, Revolver are not the center of the universe anymore.
Away from the spotlight, though, they have been putting together a season that is rock-solid taken on its own merits and, more importantly, quite possibly exactly what they need to push past last year's gut-punch once and for all. (If you don't remember, they were *twice* a point away from making quarters, and they had the disc on both occasions.) This season they have played 32 games, more than any other team in the field.
"One of the biggest pieces of feedback [from 2021] was, 'We'd like to go to more tournaments,'" said coach Molica Anderson. "I think some of that stems from having two unfortunate turnovers on a double-game point situation at Nationals last year… People recognize that it would behoove us to have more reps in those tournament high-pressure situations."
And that extra sprinkle of seasoning might be all they need to elevate themselves from the ranks of the broken-hearted to the heartbreakers. They already have plenty of firepower. Markham Shofner and Nate Prior have both moved west from the DC area in the last couple of years, giving Revolver a pick-your-poison handler duo of a hucker and possession expert. They join an O-line with entrenched veteran cutters Tom Doi, Simon Higgins, and Marcelo Sanchez. Toss in a thrower whose eyes are always as big as the end zone in Eli Kerns and one of the smoothest all-around players in the game in Adam Rees, and you have the bones of a team who will always stay close enough to give the defense a chance to win it.
How they manage their younger players could be the key. One of last year's breakout stars, Dillon Whited, has been spending much more time with the defense in the regular season. In addition to helping add a little more punch after the turn, it is easy to imagine him on the receiving end of Colby Chuck's shots for a few key breaks; he slots in nicely to defend hybrids, leaving players like Byron Liu and Andrew Moore to focus on more specialized matchups. The ability of Whited, Chuck, Kevin Tien, Anton Orme, and Sean Liston to match or exceed the level of the best younger players on Ring of Fire or Rhino is likely going to define Day 1 for Revolver.
The other key factor at play will be the kind of accountability that could play out as revenge. "Certain individuals who were involved in those turnovers [in 2021] really took it personally in the off-season, and they are just going to be scary this tournament," said Anderson.
Having Ring of Fire, one of the teams who kept them out of quarters last year, on the docket for Day 1 will be a huge motivating factor. Revolver have already shown what they can do in a grudge match against a Condors side aching for a Regional win. "We were out for blood a little bit [at Southwest Regionals]," said Anderson. If they can summon the same kind of energy on Thursday, they have the potential to turn this pool on its head.
Likely Ceiling: Quarters
Likely Floor: Prequarters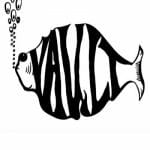 Virginia Vault
Seeding: Overall No. 14, B4
Power Ranking: #15
Regional Finish: Mid-Atlantic 3
Overall 2022 Record: 25-5
Against the Nationals Field: 4-5
Against the Pool: 0-0
In a different year, with the season unfolding differently, it might have caused much more of a stir to see Virginia Vault qualify for Nationals. But they accomplished the feat this year with such an utter lack of drama – simply by winning every game they needed to win all season long – that it feels almost natural to see them sharing a pool with three long-tenured heavyweights. "There was no doubt in our minds [at the start of the season] that getting a bid and going to Nationals was the outcome goal," said captain Max Cassell. "All of the tournaments we chose, the roster we chose. It was all about going to Nationals." If there was a shock moment for Vault, it happened all the way back in June with wins over both of both of their principal Mid-Atlantic rivals, Truck Stop and Temper. Those wins were a kind of announcement of a ceiling now manifest in their first-ever Nationals appearance.
Vault came together in 2019 as a project to gather Virginia's best men's players under a single banner. (Previously, they had been scattered across several programs, like Floodwall, Oakgrove Boys, and Medicine Men.) There was also an element of Phish fandom that worked its way into the team's logo – although that element may be more vestigial at this point. "We had way more Phish fans on the 2019 team, to be honest," said captain Cam Barnhardt.
These sorts of projects often go belly-up after a year or two, and it's a testament to the team's culture and messaging that they have stuck it out through the pandemic – to say nothing of tough Regionals losses in 2019 and 2021 that might have discouraged a less determined outfit. But culture has been a team strength from the outset. "The culture that Vault has built from the beginning is addicting. You want to just keep coming back," said Cassell.
What that culture has allowed them to do is draw some of the best players from the region's extensive talent base. They may not yet have quite the same recruiting clout as close neighbors Truck Stop, but the volume of top-quality Virginia players electing to compete with the local club has been a boon. Max Cassell's long experience and steady hand on the O-line's tiller is a great foundation. With receivers like hybrid Steven Wartinbee, a zippy John Walden, and left-handed Lloyd Blake to initiate movement downfield, they have plenty of punch. The defense is a heady mixture of technical reset specialists like Tim Jackson and block-getting athletes like Dane Warner. Getting the disc has not been a problem for the defense this season, although they had some trouble taking advantage of break chances in a strong wind at Regionals. One of the solutions might be to lean a little more after the turn on Brandon Lamberty, who, playing both ways for Vault, is having the kind of breakout season that could turn into a fully-fledged eruption in San Diego.
For everything that has gone Vault's way in 2022, they got a brutal draw. There are two confirmed title contenders at the top, followed by a Revolver side who played lower than their ceiling and are probably the tournament's most dangerous three-seed. It is hard to see a path for them to make the bracket. But Vault are no strangers to the doubts of outsiders, and they remain undaunted by the task ahead of them. "The mentality of a 4-seed in a pool is pretty advantageous. "You almost feel like you have nothing to lose… and we go into every game knowing we can win," said Cassell. "We have our target set. We have three games. We've got nothing to lose. We're going to come out firing. We expect to win a game in pool play and advance to the bracket… and I think teams might be a little scared of us."
Likely Ceiling: Out on Day One
Likely Floor: Out on Day One