Almost any ordering seems possible in Pool C.

Ultiworld's coverage of the 2022 Club National Championships is presented by Spin Ultimate; all opinions are those of the author(s). Find out how Spin can get you, and your team, looking your best this season.
Pool A Preview — Pool B Preview — Pool D Preview — Competition Schedule
With a quartet of the most volatile teams in recent memory, Pool C is one of the most exciting groupings in any division. Starting at the top, Chicago Machine have proven their championship possibilities over the past few seasons…and also also proven they have an uncanny ability to lose games they shouldn't at inopportune times. Meanwhile, Atlanta Chain Lightning are peaking at the right time with recent roster additions joining a core firing on all cylinders to upset no.2 seed Raleigh Ring of Fire a few weeks ago at Southeast Regionals. Pittsburgh Temper have yet to breakthrough to the top crust of the division, but have one-point losses to New York PoNY and Washington DC Truck Stop – two of the favorites to win the tournament – already this season. Could this be the moment they finally break through? At the bottom: the most underseeded team at the tournament. SoCal Condors have worked through injuries and absences all season and are hitting their stride right before their most important tournament of the season. If everything clicks for them, Condors will be finishing well ahead of their 15th place starting spot. All of these possibilities add up to what is sure to be an exciting first day for everyone as one of these teams – all four certainly expect to advance to the bracket – will be eliminated by the close of business on Thursday, and it could be any one of them.


Chicago Machine
Seeding: Overall No. 3, C1
Power Ranking: #4
Regional Finish: Great Lakes 1
Overall 2022 Record: 16-4
Against the Nationals Field: 5-3
Against the Pool: 0-1 vs. Chain Lightning
It took until their most recent game – the regional clinching victory over Cincinnati Omen – for Machine to win a game on the second day of a tournament this season. Yes, you read that right. Undefeated days one and three at the US Open and Pro Champs pulled Machine up to the no.3 overall seed, but Machine hadn't put together two consecutive days of winning ultimate all season until their last chance before Nationals.1
Machine no longer have the option to continue this streak — they will need to win games on day two to keep their season alive. Assuming they continue to win out on day one — while they'll be favored, they do have a loss to red-hot pool-mates Atlanta Chain Lightning already this season — the championship bracket starts on Friday. As Machine know from their experiences in 2016, 2017, 2018, and most memorably, 2021, it just takes one slip up to significantly shorten a season.
"We definitely didn't ignore it," Machine coach Kevin Yngve said about the team's strange results on the second day of a tournament. "You look at the results and it's right there staring you in the face. I think it's been really very important to be honest and transparent about how we're doing and how we're performing. If we're performing a certain way in a certain situation, we should definitely address it. The team owned it and it was a little tongue in cheek I would say. It feels good to get a day two win against Omen at Regionals and kick the monkey off of our back, so to speak, but I really want to give a lot of credit to the teams we played."
With much of the roster competing for the AUDL's Chicago Union and star defender Nate Goff taking some time off to play for Team USA at the World Games, Machine's biggest challenge this season has been managing its schedule to avoid burnout and conflicts. Machine leadership worked to complement what the Union already built, knowing that it has a number of players who did not play for the AUDL finalist. New to the team this year: Abe Coffin, Jordan Kerr, and Walt Jansen are all playing key roles on the offense. With Pawel Janas and Dalton Smith helming the backfield, Coffin, Kerr, and Jansen team up with Joe White and Paul Arters to form perhaps the most terrifying downfield attack in the division. Any combination of those players can win their matchups as an initiator, thrower, and finisher, and so far Yngve has pulled all of the right strings to bring together so many pieces from so many different backgrounds into a cohesive team.
At its best, the Machine offense spaces the field and uses creative throws to lead receivers with steps into open space. While Janas, Smith, and Arters are comfortable holding possession in the backfield as long as they need to, the offense shines when White and Kerr are getting the disc in space and releasing it quickly. Jansen has been most effective in a continuation role — the beneficiary of the clever and unique launches White and Kerr can deliver.
With so much new on offense, the defense has remained steady as ever. Walden Nelson, Von Alanguilan, Johnny Bansfield, and Goff have solidified themselves as the core of perhaps the most advanced defense in the division. Jace Bruner, Andrew Sjogren, and Ben Lewis might be new to the team, but they have all picked up the scheme and principles quickly and are becoming important role players along with returner Victor Luo, who frequently marshals the Machine counterattack.
As all of the personnel pieces have found comfort in their roles, Machine have spent more time than is typical this year developing their culture and connection to one another. "I think it means something to wear a Chicago jersey at Nationals," Yngve said. "I'm excited to wear that mantle as a team. There's a broader community of people in Chicago; the alumni network is extremely active. Two hundred and fifty people try out for Machine every year. Being at Nationals and wearing that jersey, you're representing that whole community and that is powerful and that is meaningful to me."
With both the team and the team culture in place, Chicago has all signs pointing in a winning direction. But, few teams as talented as this one have so many questions about their ability to win. Besides, "no team is just going to hand us a win because we have Chicago Machine on the front of our jersey," as Yngve put it. Of course he also added, when asked about the team's goals, "we want to win."
Likely Ceiling: National Champions
Likely Floor: Out on Day One2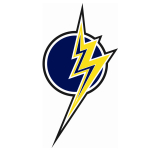 Atlanta Chain Lightning
Seeding: Overall No. 6, C2
Power Ranking: #6
Regional Finish: Southeast 1
Overall 2022 Record: 14-6
Against the Nationals Field: 2-4
Against the Pool: 1-0 vs. Machine, 1-0 vs. Temper
The return of a franchise legend? Check! Importing the World Games MVP? Check! Adding a lanky Floridian to upset your longtime rival at Regionals? Check! Realizing the core that has ben building together for a few years might be ready to challenge for a title? Check! Wait? A title? Yes. That's how good this Chain Lightning team could be.
While they won't be anyone's favorite — maybe not even their own — Chain Lightning has the talent on paper to challenge for the biggest prize in club ultimate. The group of players who have been building together over the past few season in club and with the AUDL's Atlanta Hustle is hitting its stride. Parker Bray has grown up from a college kid with potential to a legit club-level disc mover. Brett Hulsmeyer evolved from a talented deep zone defender into a menacing offensive cutter. Tanner Robinson was a nice role player for a few years and suddenly is shutting down Ring's most effective cutter in the regional final. John Stubbs won some notable awards up in Boston before returning home to Atlanta last season where he promptly…won more awards. Add in Hayden Austin-Knab, Dean Ramsey, Trenton Spinks, Aidan Downey, and the list could keep going on.
That core has come close a few times. The 2021 Hustle were a few seconds and a few centimeters off from making AUDL Championship Weekend. In 2021, Georgia Jojah (led by Austin-Knab and Downey) made the D-I final. In 2021, Chain Lightning was a near consensus pick to make the semifinal round, but they got the unfortunate draw of playing the eventual champions in quarters. With another year of experience under their belt, 2022 might be the year they break through back to the elite tier of the division.
"We have a lot of players who have been playing together in the AUDL season and now in the club season," Chain Lightning coach Miranda Roth Knowles said. "So combining that with bringing in a lot of great players from the UGA program and people moving in from out of town, and forming chemistry with that group that's been together and integrating those new folks, that's been really important."
Helping them get there are some key additions. After being turned away from a spot on New York PoNY, Tom Tulett found a home in Atlanta. The Australian handler's explosive play leading his nation to the World Games final turned a lot of heads — including Team USA coach Miranda Roth Knowles, who also coaches Chain Lightning. Jeremy Langdon, the rangy defender who stood out for the Hustle this year finally had the right set of life circumstances line up for him to join Atlanta in the club scene as well, following the footsteps of fellow Floridians Bobby Ley and Michael Fairley.
Chain Lightning was successful enough at the US Open to place itself comfortably in bid-earning range and spent the rest of their season focused on growing as a team and gaining comfort with the new players. Heading into the Series, the team was on an upward trajectory. After taking down Ring of Fire in the Southeast final, anything is possible. "It is an upset," Knowles said. "And I think for us it was really important to have an upset like that this season to start believing in ourselves."
"Regionals felt like the beginning of our peak," Knowles continued. "Which was great. Obviously beating Ring in the final of Regionals was a huge accomplishment for us. Chain hasn't won Regionals since 2013, so it was a really big and emotional deal that puts us in a great place going into Nationals."
Looking ahead, Chain is hoping the regional final isn't the only upset it scores this season. After taking down Ring of Fire, Chain Lightning is a team playing with house money. While their hopes are high, coming to Nationals as the no.6 seed gives them a sense of freedom from expectation. With a win against Chicago Machine already on the books this season, winning the pool isn't out of the question and it's almost impossible to imagine Chain Lightning missing the quarterfinal round. The hard work and chemistry-building the team has done to this point will determine just how much farther they can go.
"They're a semis-quality team," an opposing men's division coach said. "They have a lot of really great players and great coaching. I definitely want to shout out Miranda, and then Nicky and Max and John are super dangerous on the field. Tom Tulett as well was a stabilizing force…they have all of the pieces to be a great team."
Likely Ceiling: Finalist
Likely Floor: Quarterfinals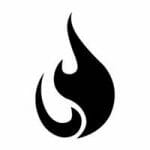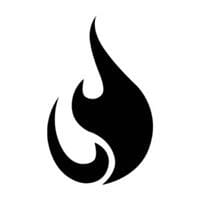 Pittsburgh Temper
Seeding: Overall No. 10, C3
Power Ranking: #13
Regional Finish: Mid-Atlantic 2
Overall 2022 Record: 15-13
Against the Nationals Field: 2-10
Against the Pool: 0-1 vs. Chain Lightning, 1-0 vs. Condors
After a season filled with college and AUDL commitments, unfortunately-timed weddings, and some injuries, for the first time all season Temper is expecting its full roster to be together and ready to play at the Club Championships. There are plenty of unknowns about this Temper team, but even shorthanded they've managed to play universe point games against PoNY and Chain Lightning already this season. With a full complement of players available, anything is possible.
Thomas Edmonds, Pat Earles, and Max Sheppard make for as solid a top three as you might find in the division. Edmonds, in particular, has spent the past few years quietly earning the praises of opposing coaches while continuing to be quietly underrated. Sam VanDusen, Dylan Best, Tristan Yarter, Alex Thomas, and Jimmy Towle are all great role players who do their jobs well, but in years past Temper has been missing one piece or another that has kept them in the mid-tier-at-Nationals range.
"It's interesting to think about this Temper team's context in history," captain Ari Weitzman said. "We've been a team for a while now — Temper first made Nationals in 2014 and this is the longest streak of consecutive years of making it to Nationals. We're in the second year of a new coach for us, Lauren Boyle, and I think we really put in a lot of buy-in with the way she's approached team-building and the offensive structures that she's brought to us. It's an interesting year for Temper. We feel like we've established ourselves."
With a coach in Boyle who is encouraging the players to take their game to a new level and a team of players eager to take those steps forward, Temper may be in the right place at the right time to outperform expectations. "We've been that program for a while, and we're not satisfied just stagnating," Weitzman said. "We want to see this be the year that we take that step."
A handful of University of Pittsburgh players (Dan Nichols, Scott Heyman, Marcel Oliart, Aidan Landis, and Yarter) entered this season fresh off of a semifinals campaign and ready to push that direction in the club scene too. Combined with the veteran talent already on the roster, Temper might just have the formula to surprise as an underdog.
"It feels open," Weitzman added. "For us it feels like there's an opportunity for us to — if we're able to put our best games together — beat whatever team's in front of us. It's exciting to be in that position where there's a lot of unknowns."
Temper is excited that most of the teams in Pool C feature offenses that tend to play through their downfield cutters, because they expect their defense to compete with that style better than any other. With experience playing Chain Lightning and Condors already this season, Temper have been crafting their game plans knowing that the teams that show up at the Club Championships will be more developed than the ones they saw earlier in the season. At the same time, nobody has yet seen this full Temper team.
Though he stopped short of setting outcome goals for the team, Weitzman shared that Temper's goal at the Club Championships is to be a team that puts their best selves forward as much as possible and to be a team that supports each other through adversity. If Pittsburgh are able to do that, it wouldn't be a huge shock to see them taking a surprise bracket spot. But don't tell Temper that — they'll just be taking it one game at a time.
Likely Ceiling: Quarters
Likely Floor: Out on Day One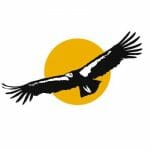 SoCal Condors
Seeding: Overall No. 15, C4
Power Ranking: #14
Regional Finish: Southwest 2
Overall 2022 Record: 15-7
Against the Nationals Field: 1-7
Against the Pool: 0-1 vs. Temper
It's a fairly safe bet that Condors will at least break seed at the Club Championships. Though the storied club has fallen short of its lofty goals set at the 2016 merger between Santa Barbara and San Diego that had world championship ambitions, Condors did make one historic change this season: hiring a coach. Kevin Stuart, the San Diego ultimate stalwart joined the team just before Pro Champs and has brought a perspective and an ability to make in-game adjustments that had been missing from the team in seasons past. While the team endured an up-and-down summer, dealing with injuries and changing roles, Condors have been building towards the Club Championships all season. With what amounts to home field advantage, years of experience playing at this level,3 and what the team might describe as a favorable draw, don't get caught looking surprised when Condors turns some heads in San Diego.
To start, there are plenty of experienced veteran players who keep the wheels turning for Condors. Ageless wonder Goose Helton is still churning in-cuts fueled by his near daily beach workouts, and newly named AUDL All-Star Michael Kiyoi seems to always be in the right place at the right time. However, the strength of this Condors team is coming from recently graduated college stars.
KJ Koo is quickly becoming the go-to player on offense at the club level that he has been for the past three seasons at Cal Poly SLO. With a well-rounded skill set and near limitless energy, it takes a top defender simply to slow down the former D-I DPOTY and OPOTY runner up. You also might remember Lukas Ambrose from the University of Oregon. Though he is new to the club scene, he is not new to earning layout blocks, and he's knocked down plenty of them as the most explosive member of the Condors defense. Setting up those blocks: most Condors defensive points start with a pull from Brandon Van Deusen. An offensive handler for the AUDL's Los Angeles Aviators, "Lotto" has been toiling as the go-to player for Cal State Long Beach in the college game and has made the most of his chances to showcase his skills in the club scene too. A tenacious defender, he wears down opposing handlers throughout a game and brings pressure by simply outlasting his opponent.
For Condors to do well at Nationals, their young players need to step up and shine, especially on defense. The team will also lean into some newfound versatility. "We really started from day one with the idea of being really versatile on defense," captain Sam Fontaine said. "Both as a way to be more difficult to game plan against for other teams' offense, but also to give our offense reps against looks that they have traditionally struggled against to try to make them more adaptable across matchups."
Looking ahead to their pool, Condors only experience is against Pittsburgh Temper, who took down a depleted SoCal squad at Pro Champs. "Our sense is that little mistakes added up to system breakdown for a couple games," Fontaine said, discussing that Temper game. "We know how they like to play and they played a good game against us, so we're really excited for that matchup and we feel fairly prepared to try to earn some redemption–for ourselves really more than anything, just to play better."
"We basically have only played close games with Nationals level teams," Fontaine continued. "We haven't gotten blown out by anyone, so even though we don't have that many wins, that's a source of confidence for us." Condors will need to tap into that confidence during their final weekend of competition if they want to prove that they're better than the pundits, or at least those in charge of the Club Championships seeding, think they are. More importantly, the team will need to do so to prove it to themselves.
Likely Ceiling: Quarters
Likely Floor: Out on Day One
---
Sunday of their Sectionals was cancelled due to weather — you'd have thought there would be a win in there, but there wasn't. ↩

Ok, this isn't likely but it isn't out of the range of possibilities, given the team's Jekyll-and-Hyde history. ↩

At least compared to other bottom-five seeds with Vault, Omen, and Mad Men are all making their Club Championship debuts. ↩