The classic 4-5-9 matchup always makes for an exciting Pool D, and with PoNY, Sockeye, and Doublewide, this year's is no different.

Ultiworld's coverage of the 2022 Club National Championships is presented by Spin Ultimate; all opinions are those of the author(s). Find out how Spin can get you, and your team, looking your best this season.
Pool A Preview — Pool B Preview — Pool C Preview — Competition Schedule
With the concentration of talent that typically comes with the 4-5-9 corner headlining Pool D, this grouping is sure to produce highlight games. With the defending world champions, a recent US club champion, and a young team coming off of its best showing of the season, New York PoNY, Seattle Sockeye, and Austin Doublewide can each credibly claim to be pushing to win the pool. While Madison Mad Men won't just roll over, the talent of those top three teams might be too much for them to overcome.


New York PoNY
Seeding: Overall No. 4, D1
Power Ranking: #2
Regional Finish: Northeast 1
Overall 2022 Record: 17-2
Against the Nationals Field: 6-2
Against the Pool: 1-0 vs. Doublewide
Despite entering as the number four overall seed, it isn't crazy to think that PoNY are the odds-on favorite to win the entire event. After a WUCC gold medal in July and a number of PoNY players contributing to the New York Empire's AUDL Championship in August, New York had to settle for merely a Northeast Regionals win in September to set up what could be a magical October.
The emergence of Jeff Babbitt as an offensive force has changed the offensive focus for PoNY. Made possible by the similarly timed arrival of Antoine Davis and growth of Marques Brownlee, Shashank Alladi, and Jibran Mieser as shutdown defenders, putting Babbitt in the WR1 role has created more questions than opposing defenses can answer. Though Babbitt reported he is questionable to play at Nationals,1 the dominating cutter's mere presence on the field changes everything the defense needs to do to slow down the potent PoNY attack. While the disc will still run through the ever-capable hybrid group of Jimmy Mickle, John Randolph, Sam Little, Sean Keegan, Harper Garvey, and Chris Kocher, adding Babbitt in addition to Ben Jagt has stretched the field vertically in a way that teams simply did not need to account for prior to this season.
The opposite is true on defense-PoNY have become exceptionally adept at shrinking the field. Previously known as a smart, poachy team, PoNY have countered the new possession offense metagame with physical, tight defense. Brownlee and Alladi are two of the best handler covers in the game and Mieser made the most recent WUGC roster based on his ability to shut down cutters and get blocks downfield.
Somehow, we've come this far and there's been nary a mention of the two World Games players PoNY trot out for most of their defensive points. Grant Lindsley and Conrad Schloer would be not just starting, but featured players on the offense for most teams in the world. So deep run PoNY that they merely run the counterattack offense after a turnover. This is not to say that those two are slouches on defense either–they've forced their fair share of turnovers in the increasingly possession-oriented men's division this season. With all of their talent spread so evenly around their lineup, New York is operating with a luxury many teams wish they had.
Yet, for all of their talent and pedigree, PoNY have not won the USAU Club Championships since their 2018 break through. It's been three times as long since any men's division team (Revolver, 2010) won both WUCC and the USAU Club Championships in the same season. While there's no doubting the possibility that PoNY buck these trends, there's also no denying that history might bet against them. Want proof? PoNY may have peaked already in July, but they looked mighty strong at Pro Champs, losing only to Truck Stop in the final despite missing Babbitt and Ben Katz, who were out injured. After that game, coach Bryan Jones talked about managing this season almost like two separate seasons-one ending at Worlds, and another ending this coming weekend.
"The main way we approached it was with our season design," coach Ben Van Huevelen said. "We took basically the entire month of August off from practicing. Obviously guys were still training during that time, but we didn't have any practices and we decided that we were going to err on the side of not burning out." Van Heuvelen claimed that the team's best practices have been the ones right before Nationals and that the plan to functionally divide the season in half appears to be working.
As the season ramps back up, PoNY will be facing the reality that despite working through them earlier this season, the team will need to get through a series of high pressure moments to win the championship. That doesn't seem to phase them at all. "One of my favorite things about this team is that we tend to play our best when we're facing the biggest challenges," Van Heuvelen said.
"One of the things that I'm most excited about for the tournament," he continued, "is that there are a handful of teams where even if we're playing close to our best, there are other teams capable of beating us. You love to have that–that's exactly the kind of pressure I'm talking about that's brought out the best in our team in the past." Last year, PoNY played one of the best games in team history in the national final but still lost to Raleigh Ring of Fire. Knowing that such a result is a possibility again has pushed PoNY to continue to work hard and to value every moment at a tournament like Nationals in which every game matters.
PoNY's elite coaching staff–Cody Mills joins Jones and Van Heuvelen–will come prepared with game plans for all of its scheduled and potential opponents. It also has one crucial update since 2021: this season, Van Heuvelen said he would choose offense after winning the flip.2
Likely Ceiling: National Champions
Likely Floor: Semis

Seattle Sockeye
Seeding: Overall No. 5, D2
Power Ranking: #5
Regional Finish: Northwest 1
Overall 2022 Record: 19-4
Against the Nationals Field: 7-4
Against the Pool: 1-0 vs. Doublewide
This time last year, Sockeye seemed destined for a second straight title after romping through a dominant season. This time around, Sockeye are quietly lurking near the top of the division, but don't seem to have their typical target on their backs.3 This edition of Sockeye has lost more than any in recent memory. "This is probably the losingest season I've played on the team," captain and fifteen year veteran Matt Rehder shared.
"It's definitely a difficult thing," Rehder continued. "If you ask any of the three of us [captains] weeks ago, we would not be happy with how we had done things, but I think now that we're here and walking into Nationals, we're all feeling pretty good about the approach we took."
Sockeye's objective this season was to develop more fluidity. The team expect everyone on their offense to be able to do, well, everything. "The approach we tried to take this year is to create an offense that is more fluid," Rehder explained. "In our downfield-we feel like we've been pretty strong in our horizontal set, and a lot of importance in horizontal offenses is that the offense is at its best when it has seven players on the field who can all throw deep. And then within the little nuances that we believe allow us to do that well is just trying to play small. Everybody has to be able to play small and there's this concept of playing small to then be able to play big ball." In short, Sockeye expect to be versatile enough to pick and choose how to run their offense based on the matchups and defense they see, and they'll be able to manipulate that defense with the different options available with such a talented group.
Sockeye are an interesting mix of young and old. The veterans went all-in with their process goals early in the season, making sure their younger players saw enough play time to accelerate their development. With an experienced core of Dylan Freechild, Matt Rehder, Simon Montague, Nick Stuart, and Trent Dillon able to carry the offense, Sockeye has also integrated Xander Cuizon Tice, Declan Miller, Noah Coolman, and Garrett Martin as younger players ready to take on larger roles without needing to solely rely on the old guard.
Cuizon Tice and Martin in particular have been incredibly effective as hybrids working in Sockeye's spread offense. With Freechild and Rehder spending more time behind the disc than fans might remember from their younger years, Martin has developed into a great pivot player, able to gather under cuts and launch precision flicks like he's back playing for the huck-happy Salt Lake Shred. Meanwhile, Cuizon Tice has an uncanny ability to finish cuts in the end zone; while he initiates the offense well, too, his placement and timing in the red zone have elevated Sockeye's game this season.
Additionally, Mitch Kulczak has emerged as an every-other thrower in Sockeye's small-ball sets. After a few years toiling on the D-line, Kulczak's development into a thrower adds another weapon Sockeye can utilize to generate offense, and adds another matchup opposing defenses need to consider when drawing up their game plans.
All of this player development has allowed Dillon to fill a versatile role–he'll see time on offense and defense at Nationals. On the D-line he'll join up-and-coming standouts Jack Brown and Dom Jacobs. Brown has been in the Sockeye system for a few years and his development has been well chronicled. Jacobs is in his rookie year playing for the fish and has impressed veterans with his ability to take on and shut down tough matchups. Most impressive is his speed. Rehder thinks Jacobs could be the fastest player on the West Coast.
Though their overall record is that of a top team, and it's worth noting that all four of their losses came after pool play at the Pro Championships, there's an interesting wrinkle to Sockeye's schedule this season. The perennial contender used to playing premier tournaments all over the country hasn't yet beaten a team based east of Austin, Texas. Take away their win against Doublewide, and they only have wins against teams from states or provinces that border the Pacific Ocean. That's not on the team's mind–Rehder didn't even realize the pattern in the team's results until I pointed it out.
Whether it matters or not, luckily for the oceanic-themed Seattle team, even though they'll be facing teams from the middle and east of the country, the Club Championships are in San Diego; maybe their West Coast luck will carry over to the game location.
Even without luck, this team simply have the talent to win a championship. Their pool play game against PoNY will be a good measuring stick for a relatively untested side. In 2021, PoNY demolished a Sockeye squad that had its sights set on winning the Triple Crown. After an under-the-radar 2022 season, it might just be Sockeye's turn to rise up from a lower seed tier to upset the presumed favorites.
Likely Ceiling: Semis
Likely Floor: Prequarters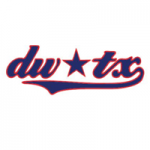 Austin Doublewide
Seeding: Overall No. 9, D3
Power Ranking: #8
Regional Finish: South Central 1
Overall 2022 Record: 6-4
Against the Nationals Field: 5-4
Against the Pool: 1-0 vs. Mad Men, 0-1 vs. PoNY. 0-1 v. Sockeye
Doublewide are back on the national map with a stunning upset over Denver Johnny Bravo to win the South Central region for the first time since 2019. On the back of their strong matchup defense and an offense that has found success hucking the disc despite the division's "meta" shifting to small-ball, Doublewide have endured a rocky season and seem to be peaking at the right time.
As the premier men's division team in Texas, Doublewide pull in players from a few major metropolitan areas, and it has taken time for every piece to fit well together. The team did not play a competitive event until August, when it was upset by a surging Cincinnati Omen team in the semifinal at Elite-Select Challenge…just a day after most of the roster was competing for the Austin Sol in the AUDL playoffs. The non-Austin based players put up a good showing considering their low numbers, but the TCT Pro Championships were really the team's first games together. Taking losses then to Seattle Sockeye and New York PoNY doesn't bode well for the Club Championships–Doublewide open the tournament with consecutive games against these squads–but the Doublewide that will show up to San Diego is much more practiced, polished, and confident than the team that played for the first time together during those games in early September.
Kyle Henke has been playing some of the best ultimate of his career. Known as a talented thrower and powerful cutter, Henke has stood out this season on defense too. His work while backed against his own end zone on double game point in the regional final against Johnny Bravo encapsulated what a few years of elite experience will add to a player's game. Just before he launched a perfect upwind flick that led to the game-clinching break, he expertly balanced covering active cutters with clogging the lane and forcing swings before positioning himself for the game-changing block.
His receiver on that massive upwind flick? Get used to hearing this name: Joey Wylie. The wily cutter4 has devastating speed and can be deployed on both offense and defense. A rising star in the AUDL, Wylie's game is clearly translating to the club field and that is bad news for opposing defenders. When it's not Henke throwing the hucks, his deliveries probably arrive via Mark Evans. The Australian transplant has been effective working in tandem with Evan Swiatek to initiate the offense. When Evans is hitting hucks early in the game, Doublewide can really stretch defenses and open up all of their other options.
Those options? Thanks to the emergence of Jake Radack and Zach Slayton in the backfield, Doublewide can keep possession and attack from the backfield as well. Slayton in particular has stepped up this season. With much of his personal development hidden from public view while the game was on hiatus due to COVID, and with Doublewide's inability to qualify for the Club Championships in 2021, this could be a true breakout season for the Austin handler.
On defense, Doublewide have found one stellar weapon. Alec Wilson Holliday spent this season developing into a true lockdown defender. Despite not threatening the field too much with his throws, Wilson Holliday earned a spot on Doublewide's double game point line because of his ability to not just hunt, but get blocks and his intelligent positioning to take away the opposing team's biggest threat. Wilson Holliday nicely exemplifies this Doublewide team-you might not think much about him before a Doublewide game just as you might not think about Doublewide as a threat much before a tournament. But once Wilson Holliday gets a layout block or an unexpected goal, or Doublewide take half on a favorite or scored a surprised upset, then suddenly you're forced to consider their greatness.
"I'm excited that we're playing PoNY and Sockeye," captain Matt Armour said. "Both of those teams are phenomenally talented, legacy blue-blood programs, and it's great to have that underdog feeling…The fight and the toughness is just so high on this team. Maybe we go 0-2, but they're going to be gritty games. If they overlook us, they could get burned. There aren't a lot of big names on this team, but there's a lot of players that play hard."
Likely Ceiling: Prequarters
Likely Floor: Out on Day One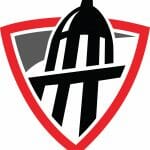 Madison Mad Men
Seeding: Overall No. 16, D4
Power Ranking: #18
Regional Finish: North Central 1
Overall 2022 Record: 19-4
Against the Nationals Field: 0-3
Against the Pool: 0-1 vs. Doublewide
The winners of the worst region in the division won't be expected to turn heads at the Club Championships–bottom seeds rarely are–but Madison Mad Men aren't going to simply show up and roll over. "We are probably appropriately the 16th seed," captain Jake Carrico said, "so the recognition is not as high as the rest."
Mad Men have had plenty of success this season, making the final of Select Flight Invite-East before bowing out to fellow Nationals-qualifier Virginia Vault. At Elite-Select Challenge, Mad Men had the misfortune of drawing an underseeded GOAT team in pool play before losing to Doublewide in the quarterfinal round. From there, they went undefeated through the Series, taking down preseason regional favorite Sub Zero twice along the way.
The story of this year's Mad Men actually starts in 2021. Last season Mad Men took on a different roster than the team had seen before and found a surprising amount of success. Combining the top talent of Madison and Milwaukee helped the team run through an undefeated regular season (albeit against a relatively weak slate of opponents) including a tournament win at SFI before losing to Minneapolis Sub Zero at regionals. That loss ignited a fire in the team to work harder throughout the offseason and focused the team throughout the 2022 campaign.
"This season we definitely had stronger opponents and we took them seriously," Carrico said. "We took those opportunities to grow and learn from teams that were better than us in the regular season." Mad Men kept an optimistic outlook as it grew throughout the regular season. Free from worrying about the bid implications of its games–the team's goal was to avenge its regional loss to Sub Zero no matter how many bids were available–Mad Men solidified its lines and strategies early in the season to maximize the time spent together building chemistry.
While many teams claim that depth is their strength, few teams model that belief as concretely as Mad Men. "We're a team of 26 starters," Carrico proclaimed. A ten person rotation on offense and even playing time among two defensive lines keeps fresh legs on the field. Without any stars to take over a particular point, every player is important. Mad Men went through Regionals-its most important tournament of the year-without calling a "universe" line.
Of course, some players do stand out. Kai DeLorenzo is probably the team's most recognizable name. The 2019 D-III POTY runner-up sets the pace for the Mad Men offense. Equally adept at getting open with his legs or moving teammates open with his throws, if DeLorenzo is playing hot, the offense is hard to stop. The handler set of Dylan Power, Liam McDonald, and Colin Sunde are a disciplined group. They aren't likely to try anything too fancy-there aren't too many hammers or scoobers or even hucks at Mad Men practice, but they keep the disc moving efficiently and carefully.
On defense, Eric Blais comes over from the AUDL's Madison Radicals as a lockdown defender capable of throwing his body around to get blocks in the downfield space. Will Casperson spends most of his time guarding handlers and is equally skilled shutting them down. After a turn, look for Carrico and Sam Stark to lead the counterattack.
Calling the shots is player-turned-coach Felix Braun. Carrico credited Braun with bringing a sense of calm to the team, adding that, "he's the reason we won many of our games this season."
At the end of the day, Mad Men have earned their spot at the Club Championships, even if they'll be an underdog in every game they play. They should be happy to be there, but they're not letting that distract from the possibility of picking up a surprise win. With 23 first-time Nationals attendees, Madison is proud of the community it built.
"There's a lot of common pride and energy around so much of this team being built by the players in Madison," Carrico said. "It's not like I'm just going to join this super team on the bottom of the roster and make Nationals for my first time…we take a lot of pride in organizing this team ourselves and grinding it out together and knowing that we have the talent even though none of them are big name players or played for a big name team yet."
With so many first-time Nationals attendees, the team's focus will be on enjoying the moment together. Knowing that each player is going to be giving their best effort, the team certainly wouldn't be surprised with a win and a push into the bracket.
In any event, the players are gaining experience that could lead to Mad Men becoming a more common fixture at this event. Mad Men are the only team in the tournament in any division without a player older than 29.5 With plenty of time to grow and develop as a team, Mad Men can take this engaged core of players and has nowhere to go but up.
"We want to put ourselves a little bit more on the map," Carrico said, "and prove to us and to everyone else that we deserve to be here. We intend on being a consistent contender for years to come."
Likely Ceiling: Quarters
Likely Floor: Out on Day One
---