A fantastic day of action at Warm Up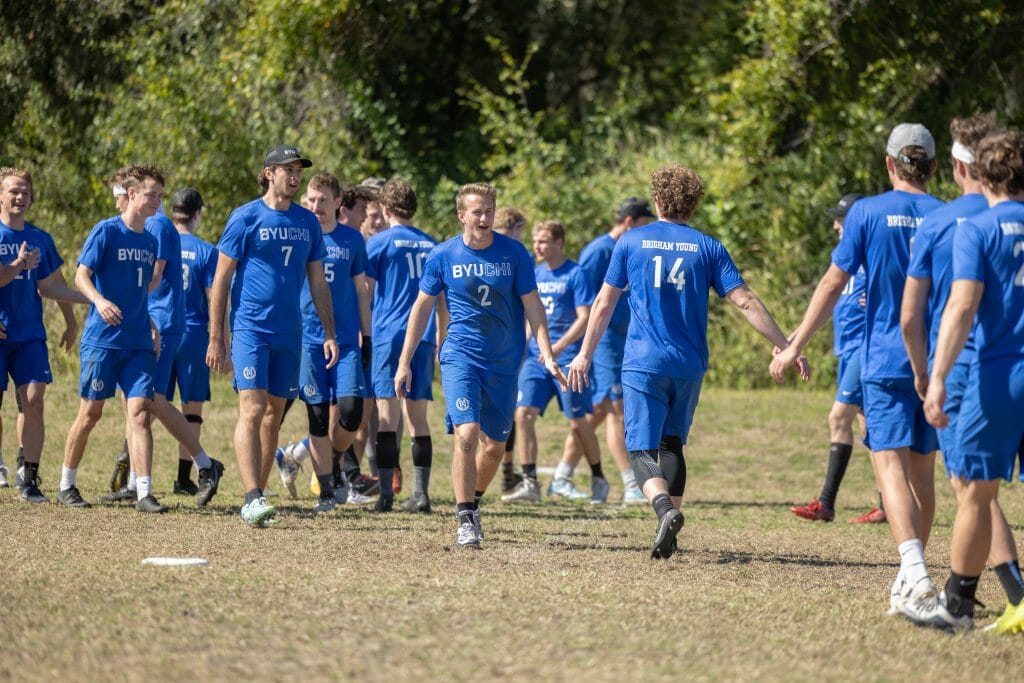 Ultiworld's coverage of the 2023 college ultimate season is presented by Spin Ultimate; all opinions are those of the author(s). Find out how Spin can get you, and your team, looking your best this season.
Saturday at Warm Up was jam-packed with excitement – and it all culminated in some thrilling quarterfinal action. Here's a small taste of some of the highlights from that round, as well as more notes – BYU! Texas! Vermont! – and a list of new names to get to know now that the season is properly kicked off.
End of Match Play Standings

Quarterfinals Excitement Grades
Yes. We want more of this.
Was it a perfect game? No, absolutely not, but that's not what Warm Up is about. Warm Up is about dudes who have been thinking about playing meaningful college ultimate for six months getting free range to ball out. Add in the extra incentive of packed sidelines, a live stream, and a rematch from the CCC final? Baby, you've got a stew going.
Florida Warm Up 2023: Quarterfinals, Graded; Undersung Players; And Other Errata is only available to Ultiworld Subscribers
Already have a subscription? Log in
Whether you visit Ultiworld for our reporting, our podcasts, or our video coverage, you can help us continue to provide high quality content with a subscription. By becoming a subscriber, not only do you receive benefits like exclusive articles and full article RSS feeds, you also help fund all of Ultiworld's coverage in general. We appreciate your support!