The top five for each division!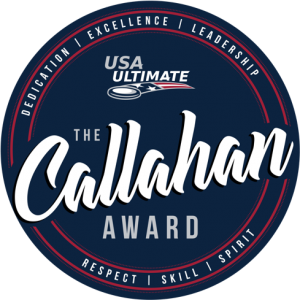 The finalists for the 2023 Callahan Award were announced today by USA Ultimate.
Here are the finalists in alphabetical order.
Women's Finalists
Alex Barnett — UNC
Margo Donahue — UC-Davis
Abby Hecko — Washington
Sara Liang — Carnegie Mellon
Madison Ong — UBC
Men's Finalists
Calvin Brown — Cal Poly SLO
Justin Burnett — Emory
Henry Ing — Pittsburgh
Andrew Li — UNC
Calvin Stoughton — Colorado
Check out all of their Callahan videos, plus those of the rest of the players who were nominated by schools across the country, on our mega-thread.