Which teams need to win this weekend and which have the potential to start a dynasty.

Ultiworld's coverage of the 2023 college ultimate season is presented by Spin Ultimate; all opinions are those of the author(s). Find out how Spin can get you, and your team, looking your best this season.
We've reached the last week of the season and D-I coaches and captains are plotting their strategies to take on the College Championships. For teams with large graduating classes or in regions that they aren't likely to win in the future, there is a lot of pressure to perform well knowing that they might not be back at this moment again in the near future–certainly not with this particular group of people. Teams that have long-lasting pipelines or a strong class of returning players are certainly feeling some urgency, especially if their talent level is high, but their opportunity to win is wide open and they're hoping to compete now and in the future.
Gotta Win Now
These teams are looking at the 2023 College Championships like it's their last chance in a while to reach their competitive peak.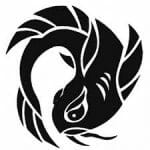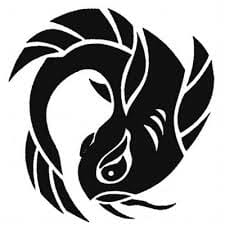 Brown Brownian Motion
Leo Gordon will graduate this spring. Jacques Nissen and Elliot Rosenberg both have another year of eligibility left, and most of this year's team is returning, but Brown has never been a particularly deep team. B-Mo will still be good in the coming years — they'll more than likely make Nationals — but this could be their final year of national championship contention. With B-Mo's surprise takedown of Vermont and UMass at New England Regionals, it's clear that this team is peaking at the right time and eyeing a return to the late-bracket showcase games that have defined this generation of the program.
We're nearing the end of a run that started with Mac Hecht and Eli Motycka; continued with Azeez Adeyemi, Sol Rueschemeyer-Bailey, and John Randolph; and is now being held up by Nissen and Gordon. Unless there are any other all-world level recruits coming up to Providence, this could be the last great Brown team for a while. That might be a spicy take given Nissen and Rosenberg's return, but I think Gordon is good enough that his absence after this season will be felt.

Georgia Jojah
The stars of Jojah's last title game run have all graduated or are nearing the end of their college careers. The 2021 finalists are hanging on to their core by a thread, but their younger players haven't yet stepped into big enough roles to feel comfortable that this run near the top of the division will last. Aidan Downey may play one more season, but this will be his last shot playing in the college division with running mate Adam Miller. If Georgia's going to make a repeat run, their best shot is now. [Author's note: after publishing, it has come to my attention that Adam Miller also plans to stay next year. It seems Jojah may have a two year contention window after all]
Examining D-I Men's Title Windows is only available to Ultiworld Subscribers
Already have a subscription? Log in
Whether you visit Ultiworld for our reporting, our podcasts, or our video coverage, you can help us continue to provide high quality content with a subscription. By becoming a subscriber, not only do you receive benefits like exclusive articles and full article RSS feeds, you also help fund all of Ultiworld's coverage in general. We appreciate your support!