One person's definitive opinion on high quality ultimate entertainment.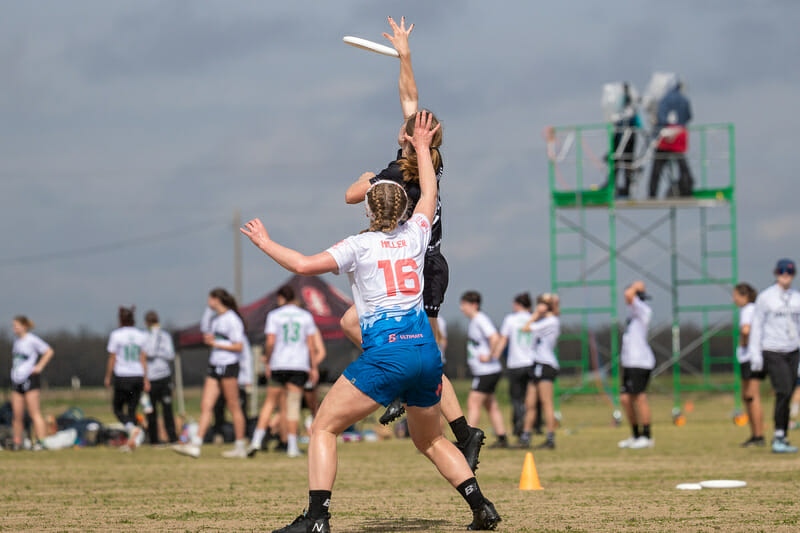 Ultiworld's coverage of the 2023 college ultimate season is presented by Spin Ultimate; all opinions are those of the author(s). Find out how Spin can get you, and your team, looking your best this season.
A lone gladiator struts out amidst the dust and detritus of the colosseum floor. The baying crowds turn their eyes toward him, needing no words to communicate their incessant, feverish desire for more. They say words anyways, many howling voices entwining into one loud bellow for more, more, more. The gladiator looks up, his pose betraying the weight of the knowledge that while he can blame one twist of fate or another, ultimately, he chose to be here, in this place.
He removes his rusted bronze helmet, showing the world the unyielding visage of Ultiworld Editor-in-Chief, Charlie Eisenhood.
"Are you not entertained?" he calls out to the subscribed masses, more a statement, a challenge, than a question. "Are you not… entertained?"
Field Pass is back baby! This time, for the first time, at the D-I College Championships. The world's highest concentration of drama, emotion, stakes, and moments of sheer variance in one ultimate tournament that you'll find anywhere (except for the snoozer that was last year, but let's write that off as a one time random thing and not the result of an accelerating offensive meta that is making the game boring!).
Instead of having to hear third-hand about some epic game that altered the shape of Pool C and the fate of a fifth year senior desperately trying anything and everything to keep the part of their soul tied to their college frisbee career alive, there is now the chance to witness that stirring turmoil with your own eyes. But maybe you're an aestheticist and what gets you going isn't the human drama, but the shape of a perfectly weighted, poach breaking, I/O backhand huck. We've got you, too. Or is what you really want something to do that will render you 0% productive during an entire workday? Like I said, we got you.
Whatever you're into, you've got an unprecedented level of remote access to it at college Nationals this year. But with all of this availability comes choice, that spindly demon. So I'm going to try to make it easy for you. We're – well, I'm – putting together a watchability ranking of all the teams at Nationals to help guide you through the most extensive live coverage of college ultimate in the history of the sport. Some of these teams are already slotted into the streaming schedule while others will play their way onto your screens, and you've got to be prepared to get the most out of your brief time on this earth vis-a-vis your streaming choices.
The formula to determine these rankings is proprietary, in that they don't correspond to anything other than a general vibe check about which teams are most likely to produce a compelling spectacle on the field. This is categorically not a ranking of the best teams, or the teams with the best players, or the teams with the most aesthetically pleasing jerseys (although all of that helps). This list does not contain the multitudes of a team's season, all of the lives who came together to take the journey that led them to this place in time. You are all special, I promise! But you're all also content now. Them's the breaks.
What this is, then, is a list designed to do one simple thing: when your moment comes, and you've got to click on a link, making sure you don't mess it all up and watch some boring garbage. Bon voyage!
D-I College Championships 2023: Pat's Field Pass Watchability Rankings is only available to Ultiworld Subscribers
Already have a subscription? Log in
Whether you visit Ultiworld for our reporting, our podcasts, or our video coverage, you can help us continue to provide high quality content with a subscription. By becoming a subscriber, not only do you receive benefits like exclusive articles and full article RSS feeds, you also help fund all of Ultiworld's coverage in general. We appreciate your support!