Chain Lightning, Machine, Furious George, and Blueprint.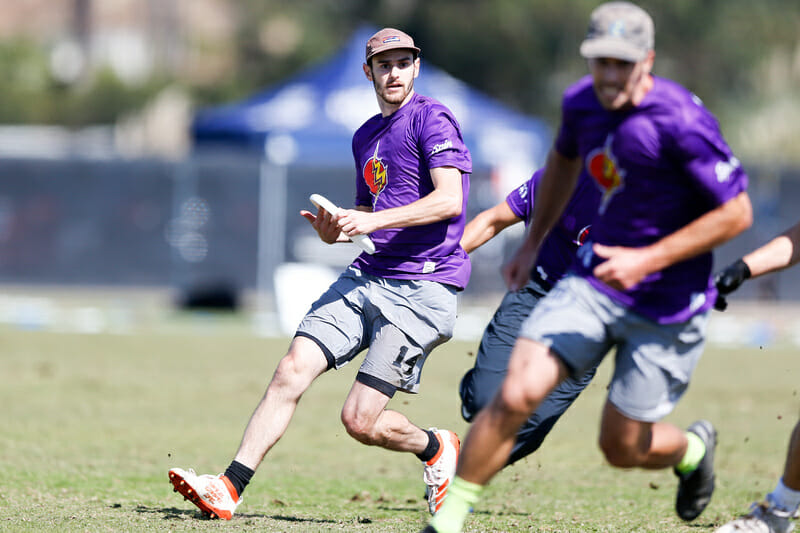 Ultiworld's coverage of the 2023 Club National Championships is presented by Spin Ultimate; all opinions are those of the author(s). Find out how Spin can get you, and your team, looking your best this season.
Pool A Preview — Pool B Preview — Pool C Preview — Competition Schedule
A seemingly top heavy pool with Chain and Machine as the top contenders duking it out for supremacy. Perhaps Furious George returning to Nationals after a hiatus or Blueprint, who have curried the favor of the frisbee gods, can spice it up.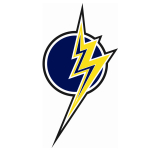 Atlanta Chain Lightning
USAU Ranking: #4
Power Ranking: #7
Regional Finish: Southeast 2
Overall 2023 Record: 18-7
Against the Nationals Field: 7-5
Against the Pool: 1-0 vs. Machine
I hope the receipts are out there somewhere for the Atlanta Chain Lightning truthers during preseason because they had a great year. Although there were some wacky losses to Rhino, GOAT, and Sockeye early on this season, they really turned it on in the back half. They have wins over Revolver, Machine, and PoNY, and they almost took town Truck Stop before losing on universe point in the Pro Championship final.
Chain have constructed a special kind of roster for 2023. They might be the second most athletic team in the division (behind PoNY), and their skill guys are also phenomenal. "I feel so good about the team this year. Everybody can contribute and anybody can pop off at a given time," said captain Nicky Spiva. "We got a good balance of solid young dudes who are all about it. They want to win and want to put in the work, which gets all the older guys jazzed up and drives buy-in for the whole team"
Speaking of their younger guys, the two highest ranked players in our Top 25, Brett Hulsmeyer and Hayden Austin Knab, are both under the age of 25. "These guys are beasts. It's pick your poison with these guys," said Spiva. They are two assets that are already elite at the club level, and will continue to develop as they age into their athletic primes.
Add John Stubbs, Pat Earles, Max Thorne, and Tannor Robinson into the mix and this team feels like it could have the legs to compete for a championship. The question mark for their championship bona fides is going to be consistency: losing the Southeast regional final, even 15-13 to a very good Ring of Fire team, isn't a great look for a team who think they can put together a big run. But if Chain can tighten up the execution, they have all the pieces to compete.
Likely Ceiling: Finalist
Likely Floor: Prequarters

Chicago Machine
USAU Ranking: #6
Power Ranking: #4
Regional Finish: Great Lakes 1
Overall 2023 Record: 16-7
Against the Nationals Field: 5-7
Against the Pool: 0-1 vs. Chain Lightning
Chicago Machine will never make it easy for us, huh? It really seemed like the stars were aligning for them this season. Their roster is bomb and they put up a convincing third-place finish at US Open – but then then a rough go at Pro Champs prompted a re-evalutation.
The bull case is still very real for this team. Their offense has some really elite pieces like Joe White and Nate Goff, but it's their defense that has really supercharged them this season. They added several pieces to the D-line that have been big time players for them. "Jeff Gao probably leads our team in Ds. He's a rookie this year and he's just fast as hell, always grinding on defense. People keep testing him for some reason," said second year D-line player Ben Preiss. "Connor McHale's gotten more time with our team after Pro Champs and somebody who's got some more reps underneath him. Then we have the usual suspects who have been on the team, you know Johnny [Bansfield] is gonna do Johnny things."
Their biggest addition might not be a player at all, rather a coach. James Highsmith joining the coaching staff this season could be the missing piece that Machine needed. "It's really great having him at practice. It's a noted difference when we don't have him. He pushes everybody, and has a lot of experience and history with some of the best players on our team," said Preiss. "He's a great coach. He's gotten me to think about defense in ways I haven't before."
The rematch of Machine and Chain in the last round of pool play is going to be epic, and will likely decide which team will advance to quarters with a bye – last year excepted, that's the traditional first step to a championship. Let's see if Machine can put themselves on the path.
Likely Ceiling: Semis
Likely Floor: Prequarters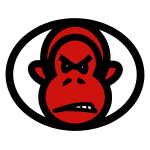 Vancouver Furious George
USAU Ranking: #11
Power Ranking: #13
Regional Finish: Northwest 3
Overall 2023 Record: 20-2
Against the Nationals Field: 2-1
Against the Pool: 0-0
Furious George are perhaps the biggest question mark in the entire men's division going into this weekend. They sport an impressive 20-2 record and yet they have only played three games against Nationals qualifiers… and two of those came against regional rivals Dark Star. See? Total black box.
It's hard to overstate how important a tournament like Nationals can be for a program. Before the COVID years, Furious were a top 10 team and had a lot of momentum. Then COVID hit, they lost a huge chunk of their roster, and they missed out on a full two years of competition.1
They failed to weather the brutal gauntlet of the Northwest region last year, too. What kind of performance they can muster after such a long layoff from US Nationals? They are looking to get back on track and deliver a strong finish. "I think everyone had that unsatisfied feeling at the last regionals. So we knew we wanted to get it done this year and get back to USA Nats. It's a top tournament in the world and we want to be there. We feel we belong," said Furious George captain Kevin Underhill. "When we did qualify, the feelings that were going through my head were we're a good team, we deserve to be in this tournament. But sometimes you don't make it, even when you do deserve all those things. So it was like a short celebratory period before feeling like we gotta get back to work to go actually do damage at this event."
Guys like Underhill, Morgan Hibbert, and Tim Tsang have been dominant at the highest levels of the game for a long time. However, they are not just planning on playing the hits at Nationals; they've got a stable of younger lesser known guys that are ready to burst onto the scene too. "Ricky McCleod is a real player. He played on the U-24 team this year. He's an absolute monster athlete and the rest of the game is just following in footsteps. Each year he's just more deadly. Vince Bullock is a handler on our offensive unit and he's got tremendous skill, great athleticism. He's being relied on as a main player."
If they get hot, they could keep close with Chain and Machine. For now, though, they're marked unmistakably as underdogs.
Likely Ceiling: Quarters
Likely Floor: Prequarters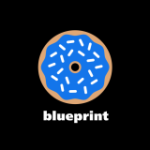 New York Blueprint
USAU Ranking: #24
Power Ranking: #16
Regional Finish: Northeast 3
Overall 2022 Record: 22-6
Against the Nationals Field: 0-1
Against the Pool: 0-0
[Editor's Note: Begin bitter Southwestern rant.] It's so troll that Blueprint made Nationals. When was the last time a no.6 seed going into Regionals qualified? How does this happen? Who is even on this roster? The only answers I have are that they're going to go 0-3 in pool play and our sport is doomed to never achieve #legitimacy when a group of Metro East D-III nobodies can qualify for Nationals in the supposed "hardest" region in the country. [End Southwestern rant.]
However, sunrunning Northeast Regionals does not just appear out of thin air. This has been a six-year long grind and dream of the program since the team's founding in 2017. "We're not idiots. We understood where we were in the pecking order of the Northeast. And when we started Blueprint, we had strong aspirations to make Nationals and then, you know, 2023 comes around and we're like, damn, we've been doing this for a long time. It's hard to know if we're gonna ever actually get to that point," said veteran captain Evan Ma. "I think it means a ton to all of our guys. Everyone is excited. I think there were two people on our roster who had made it to Club Nationals in any division before this year."
Let this be an inspiring tale to all the other programs that play second fiddle to more historic clubs. Yes, you might be huge underdogs, but chin up, because a lot of other hopefuls would be, too. Have a ball, Blueprint. You've earned it. And maybe, just maybe, you can pick off another Canadian outfit in your longstanding border war while you're at it.
Likely Ceiling: Prequarters
Likely Floor: Out on Day One
---
Furious, unlike most of the teams at this tournament, did not play in the USAU Series in 2021. ↩