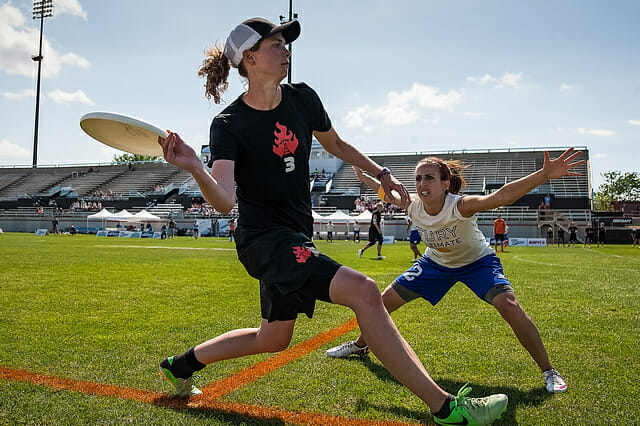 The Women's Club division had quite the offseason, setting us up for a 2015 season filled to the brim with storylines. One of the faces of the game is on move, a legend cut retirement short to return to her star-studded team, and one of the premier women from outside the division has joined its ranks. We're months away from crowning a champion, but teams are already steps into their respective journeys. One of them will take the last step to the top podium.
1. Seattle Riot

Jaws dropped when Seattle Riot's roster was announced this year. That's impressive for a team five additions and four subtractions from their lineup. For a team that came up short last season – upset by rival Fury in the semifinals – after making themselves the favorite, these may be the changes that push them over the top.
Of course, it is one player holding pat that provided Riot's biggest offseason headline. The legendary Gwen Ambler retired from retirement, and we learned last season that she has plenty left in the tank as one of the most consistent on-field presences in the game. On top of what she will bring to their offense – remember that huge two handed layout score in the final of World's last year? – is what Ambler brings to the huddle and to practice.
Their five player rookie class is almost loaded with elite level experience. All five players have represented the US in international competition. There's Ultiworld's 2014 College Player of the Year Paige Soper, 2015 College Defensive Player of the Year Lauren Sadler, 2014 College All-American Julia Snyder, and 2015 Callahan finalist Qxnha Titcomb. Only Jaclyn Verzuh joins Riot without college accolades or elite club experience…because she's just graduated high school. Even Verzuh's developing game is devastating.
The core of the team is intact. Rohre Titcomb, Sarah Griffith, Calise Cardenas, Hana Kawai, and Angelica Boyden are back, along with a deep, athletic, experienced roster. They'll have the luxury of spending nearly all season fine tuning and building chemistry. This is a roster that can capture the title that's eluded their grasp for so many years.
2. San Francisco Fury

It has been nine years since Fury didn't at least make it the final of the Club Chamionships. If they clear the second highest bar in all the land yet again, that'll swing them around a full decade. Do you really want to bet against them?
There is, of course, one key difference: no coach Matty Tsang1. Considered one of the game's coaching elite, he is likely to prove irreplaceable. But that doesn't mean new coach Samantha Salvia – a Fury alum with titles of her own, and some tutelage from Tsang – can't be successful in her first year at the helm. They've also brought in Kevin Cissna of Jam fame.
But out with the old and in with the new! Riot's roster may have stolen the headlines, but do not overlook the incredible class the dynasty has brought in. Like their rivals, it is brimming with talent and every player has already logged key time on the National stage. Hannah Kreilkamp is a Riot defector (though she spent last year with Blackbird), Steph Lim (All-America 1st Team, 2015) and Marika Austin come over from neighbor Nightlock, and Diana Charrier comes from Showdown. Meeri Chang is a deft handler from Polar Bears and Lisa Couper returns from injury and is a fearsome cutter when healthy.
The acquisition that has everyone on the west coast buzzing is Sarah Carnahan. "Carny" has been touted as one of, if not the, premier female talents in the Mixed Division. She led American BBQ's women in goals and assists at the Club Championships last year. Her skillset is well rounded, and it'll be intriguing to see how she fits in for Fury and in the elite women's game, although all signs point to her being highly effective.
Returning to the team is a strong central trio of units that continue parallels with Riot. Alex Snyder's position in some ways mirrors Ambler's role, and along with Gen Laroche, Nancy Sun, and Liz Duffy, leads the team veteran assemblage. The new generation, headlined by emerging star Claire Desmond, includes captain Maggie Ruden, Lisa Pitcaithley, and Michela Meister. Bridging the gap are true stars like Anna Nazarov and Cree Howard.
Fury can attack from multiple angles and with copious depth. Desmond, Nazarov, Ruden, and Carolyn Finney are players with the ability to takeover a given game. There's more than enough here to close out the decade with a return to the gold medal presentation.
3. Boston Brute Squad

The reemergence of Brute Squad in the highest reaches of the division should hold into 2015, coming off a highly successful campaign. It is almost difficult to remember the impressive performance Boston put together last season through the cloud of smoke and rubble left when they were demolished in the semifinals by Scandal. But the talent is still there in spades and expectations will be reasonably sky high.
All of the stars are back in tow. Lien Hoffmann, Leila Tunnell, Becky Malinowski, and Emily Baecher are essentially all in the prime of their careers. Hoffmann, this year in particular, could establish herself was one of the best women in the game. Fearsome cutters Kami Groom, Laura Bitterman, and Courtney Kiesow may also belong in this group. Together, they have the chops to overpower many teams and push the elite top ends of the division.
But it is the depth they'll need to win a title, and that is largely intact. Players like Christie Kim, Angela Zhu, and Shira Klane will be crucial to another big run. They lost some key figures in this crew, like Chelsea Witte-Garcia, Kirsten Unfried, and Qxhna Titcomb, but will still be strong in the middle thanks to a good incoming group, including veteran familiar face Amber Sinicrope.
The rest of their new roster is poised to really grow their depth. Shellie Cohen — formerly of Phoenix, but who spent last year in the Mixed division — could quickly make herself a star with her huge throws and imposing midair game. Cassie Wong, Sydney Dobkin, Rachel Westgate, and Sophia Herscu all bring elite club women's experience and mostly defensive prowess. Magon Liu has long been a quick twitch downfield threat in the Mixed division and deep threat Flannery McArdle is also in the fold.
With a good blend of experience, athleticism, skill, and a strong coaching staff, it should be another big year in Boston. This year's squad is aiming to end on a higher note in Texas.
4. Denver Molly Brown

One of the teams on the rise over the past few years has been Molly Brown, who entered 2014 as a team to watch. Expectations will be even higher with another year of experience and a healthy crew of incoming talent. Of course, it helps to bring in one of the game's brightest stars and biggest playmakers in Opi Payne.
The class is more than their headliner. Payne's title-holding teammates Ashley Daly and Crystal Davis will add a healthy dose of speed to Denver. Becca Miller, an explosive defender in her own right, will only add to that. Anna Schott's return gives them skill and experience to pair with all of those athletic marvels.
Joining the deep group already in place – Claire Chastain, Dena Slattery, Carolyn Matthews, Sally Lambert, Paige Applegate, and more – will vaunt them into the conversation with fervor.
With Scandal looking like they will take a step back, can Molly finally get to the semis? A Colorado-based team hasn't advanced that far in the division since Rare Air in 2006. This team straddled the line between the elite top tier and the second tier. This year's group looks capable of firmly planting their feet in the upper group.
5. Vancouver Traffic

Traffic has been, like Molly Brown, on the outside looking in, right on the cusp of that elite group. If Scandal falters, perhaps that will open the door for the consistently strong and returner-heavy Vancouverites to make their move and claim the semifinal spot they've sought after. With minimal key turnover, they look likely to take a step forward.
Catherine Hui, Rachel Moens, and Kira Frew anchor Vancouver. Ashlee Davison is back to rule the skies — there aren't many players more fun to watch go up for jump balls — and the team is steeped in experience and well-rounded players. Hui is a legitimate star and one of the premier threats in the division and Moens is an underrated versatile piece that they can move around as necessary. Their also equipped with plus defenders Laura Mason, Terri Whitehead, and Carolyn Churchland.
That's not to say they didn't lose anyone. Mira Donaldson and Rena Kawabata are high impact cutters both out this season with injuries. The intensity of Tasia Balding and energy of Crystal Koo are gone, as well.
Incoming rookies, headlined by Toronto Capitals star Kathryn Pohran, should ease that loss and keep Traffic moving. She'll slot into the team's veteran backfield. Danie Proby was one of the top handlers in the college division two years ago. Ellen Schelew gives them more size and Erin Bussin gives them more burst.
But history has not been kind to Traffic. Some of their top players are on the backside of their careers and the new class is knocking at the door. There has to be a sense of urgency. This team is neither significantly more or less talented than recent predecessors and it'll require some other changes to take that big next step.
6. Washington DC Scandal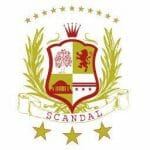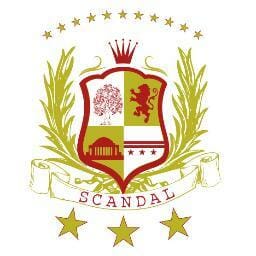 After a pair of Club Championships, D.C. Scandal will look for the three-peat with a very different cast. 11 players from 2014 won't cleat up this year (not counting the three that played Worlds with them). Among them are the aforementioned Payne and Daly, but also veterans Alicia White and Anne Mercier. They're losing a lot of experience and ability at once.
The cupboard is far from bare. Sandy Jorgensen is still probably the most intimidating matchup in the division, and both Jenny Fey and Allison Maddux are back. There will be more pressure on 2015 College Player of the Year Alika Johnston, Sarah Itoh, Molly Roy, Jessie O'Connor, and returning Kath Ratcliff than in either of their title runs.
The question is what their other huge returner — coach Alex Ghesquiere — can do with such different pieces. Anne Price, Kate Stambaugh, and their other rookies aren't the same big names as opposing acquisitions, but they'll be asked to play at the same level. Putting the pieces together is Ghesquiere's specialty, but we're not exactly sure what Scandal is working with.
The pedigree is strong after building a great culture, and we'll see if their veterans can keep it going. Finding the right energy at the right time to dig out of the bouts of inconsistent offense Scandal has historically run into will be one of the many new challenges. But it's never smart to count out a team that knows how to win when it counts the most.
7. San Francisco Nightlock

It is hard to believe Nightlock is entering their fourth season as a team. They aren't even a "reborn" team like Phoenix or Molly Brown, built around a core that's played together. But they have created a fast rising program that's shaken the second team label that originally latched onto them. In each of their three seasons, they've qualified for Nationals and have finished higher every season, rising to the T-7th last season and getting into the Pro Flight.
Aside from a good roster, what they've done is create an identity and a culture. Their core value acronym G.R.I.T. — growth, respect, intensity, team — is a unifying manifesto. Not only has this investment in culture paid off in performance, but also in attracting talented college and club players.
This year's cast of rookies includes some strong and experienced club recruits. Loryn Kanemaru slides over from Fury. Adrienne Lemberger (Underground), Malina Wiebe (Schwa), and Natasha Won (Polar Bears) all know a thing or two about the club environment. Kanemaru and Won will likely step into big roles, while Wiebe will bring some speed to help replace Marika Austin.
The injection of experience bodes well for their continued upward trend. Claire Sharman, Bree Cahn, and a potentially healthy Marisa Rafter give them downfield punch to go with a solid handing crew. They are well coached and play fundamentally sound and physical defense, which can shift the footing of seemingly even matchups into their favor.
8. Austin Showdown

Another year where some of Showdown's highest touch players have left will force them to restructure a bit. Their three biggest playmakers are back — sister duo Katey and Bex Forth, and criminally underrated deep threat Sarah Levinn — and their longterm success is not likely to evaporate because of a couple of departures. It'll be a process as they undergo another high-attrition season, but the end results will still be strong.
13 players head out and 11 come in. Gone are the UCF pairing of Sunny Harris and Mariel Hammond. Christina Contreras and Diana Charrier's defensive prowess is also gone. Shereen Rabie, Becca Shelton, and Kimber Coles all played significant roles. That means more contributions from returners, but also from the rookies. Michelle Landis has been one of the top Metro East college players for Rochester, and is joined by her younger sister, Laura, from UVA. Dre Esparza and Andrea Crumrine will likely be asked to make the biggest rookie contributions.
9. Atlanta Ozone

It isn't unreasonable to predict Ozone to take a step back this year. While they only had six players leave, all of them were contributors. Losing Alison Douglas and Annie Newton from the backfield at the same time is not going to be easy to overcome, but there are a lot of returning vets that have weathered changes before. They'll be extremely happy to have Sophie Darch back in an Ozone jersey, along with veteran Christina "Flex" Effertz.
They'll need their cutters to make it easy while the handlers transition. Hannah Leathers, Emily Lloyd, and Mira Walker are primed for big seasons. Ozone has to be looking in the rear view at the big name pickups of rival Raleigh and hoping they can hold onto their Regional crown.
10. Raleigh Phoenix

If Phoenix was looking for a way to put last season's disappointing conclusion – getting upset in the game to go at Regionals – out of their minds, their incoming rookies ought to be just the remedy. Callahan winner Cassie Swafford and Showdown's Mariel Hammond are both cleating up. Jenna Dahl was one of the key players on the Tabby Rosa team that knocked off Phoenix last season, but now will be playing for Raleigh.
Combined with very little turnover after a season focused on development, and Raleigh looks like a huge bounceback team. Jinny Eun, Heather Zimmerman, and Jessi Jones give them dynamic threats, and they've got a lot of legs to throw out on defense to wear opposing offenses down. Expect them not only to get back to Texas, but to be relevant when they arrive.
11. Portland Schwa

You may be scoffing at expecting so much from a team that lost its leading scorer, Malina Wiebe, and assists leader, Sophie Darch. But the blossoming Portland team returns a lot of their top players and has brought in some studs to replace what they've lost. 2015 College Player of the Year Runner Up Bethany Kaylor has joined and will step right into a central role. Julia Sherwood returns to the Fugue home and is a similar balance of speed and throws, and Kimber Coles can help replace Wiebe's speed-based production. Along with explosive Jennifer Tibbals and Jesse Shofner and consistent work from Trisha Thoms and Emelie McKain, Schwa figures to take a step up.
12. Madison Heist

Heist lost a lot of strong contributors, but none bigger than Georgia Bosscher. Robyn Wiseman may not like being the focal point of attention, but opposing teams will be zeroing in on the big thrower. Heist is more than one note, but will need some players to step up – good candidates are Rachel Romaniak, Liza Minor, and Anna Hrovadt-Staedter – to fill the void left by outgoing talent.
13. Ottawa Capitals

Having Hadiya Roderique, Kaylee Sparks, Sarah Kidd, and Sarah Bobak should take some of the load off of Darcy Drummond. Jordan Meron could bust out as a deep threat to give them more offensive firepower, a needed change after they looked bogged down against strong defenses in 2014.
14. Seattle Underground

Underground has seemed on the edge of success the past couple of seasons. Newcomers Ari Lozano, Emma Kahle, and Aimee Kawai should help their progression.
While Molly Sinnott can devastate defenses, they'll need to grow their depth to be a factor at Nationals. They did lose some top end and will need to do some learning, however.
15. Chicago Nemesis
16. Philadelphia Green Means Go
17. New York BENT
18. Florida Tabby Rosa
19. Pittsburgh Hot Metal
20. San Diego Wildfire
21. Minneapolis Pop
22. Boston Siege
23. Quebec Nova
24. Los Angeles Viva
25. Chicago Dish
---
"No" is probably excessive – he's still around helping out, according to the team's social media. ↩