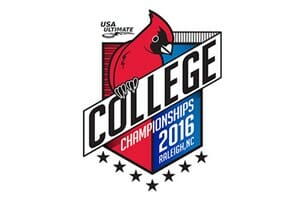 This is the first year in the College Division that regional finish does not bind the seeding at Nationals. That means that we will get some very good insight into how USA Ultimate will seed going forward.
Here's our look at the Women's Division seeding. We would love to see your take in the comments. Please note that we do our best to follow USA Ultimate's guidelines for seeding: USAU's end-of-season rankings are heavily involved, head-to-head wins matter at the margin, and historic success is considered. We do not explicitly try to avoid regional matchups.
Let's kick things off right away with the pools generated by my predicted seeding.
| POOL A | POOL B | POOL C | POOL D |
| --- | --- | --- | --- |
| Oregon (1) | British Columbia (2) | Stanford (3) | Whitman (4) |
| UCLA (8) | Michigan (7) | Washington (6) | Central Florida (5) |
| Western Washington (12) | Pittsburgh (11) | Texas (10) | Colorado (9) |
| California (13) | Ohio State (14) | Virginia (15) | Colorado College (16) |
| Wisconsin (17) | USC (18) | Dartmouth (19) | Ottawa (20) |
1. Oregon
Winning the Northwest region is generally going to give you a pretty good shot at getting the overall #1 seed at Nationals. Oregon finished the season ranked #2 behind UBC, but getting the win at Regionals pushes them into pole position.
2. UBC
The #1 USAU-ranked team is the clear #2 seed at Nationals.
3. Stanford
Stanford continued their great season at Regionals and locked up the #3 seed.
4. Whitman
Whitman's Stanford Invite win over UCF locked up a one seed for them, but they'll likely get a rematch in pool play.
5. Central Florida

UCF's sky high power rating (almost 150 points better than #6 UCLA's) should ensure they get the #5 seed.
6. Washington
Washington and UCLA finished effectively tied in the rankings, but Element is 1-0 against BLU. It's worth noting that Washington also has a head-to-head win over UCF, but the power rating differential makes it unlikely UW slides to #5.
7. Michigan
This is the trickiest part of the Women's rankings. Michigan finished at #9 in the USAU rankings, but the combination of their 2-0 record over UCLA and Texas' loss to Colorado at Regionals should get them the #7 seed.
8. UCLA
What to do with UCLA? They finished the season ranked #7. But they have losing records against Washington, Michigan, Colorado, and Texas (a combined 1-7 against those teams). It wouldn't be crazy to see UCLA seeded anywhere from #7 to #10. It seems, though, that their USAU ranking will take precedence and they will end up as the last two seed.
9. Colorado
Yes, Colorado finished at #10 in the rankings and Texas finished at #6. But similar resumes — plus Colorado's Regionals victory — equals a higher Colorado seed.
10. Texas
Will USA Ultimate lean heavily on the rankings? In that case, you could see Texas as the six seed ahead of Washington. But that seems to ignore the postseason too much.
11. Pittsburgh
The clear #11 seed after finishing at #11 in the rankings.
12. Western Washington
WWU did finish behind California in the rankings, but Cal's loss to USC (a team WWU beat) at Regionals bumps Chaos up a slot.
13. California
This seems like a case where the new regional finish rule helps make a more accurate seeding. Cal had a much better season than USC and finished 2-1 against them on the year. They'll be seeded higher.
14. Ohio State
OSU is 2-0 against Virginia this season.
15. Virginia
Virginia isn't particularly well connected to the Nationals field, so we rely heavily on the rankings here.
16. Colorado College
This seems like the clear landing place for Colorado College, who had a blowout win over USC and few other results against teams seeded near them.
17. Wisconsin
There are big gaps between Colorado College (#17), Wisconsin (#21), and USC (#30) in the end-of-season rankings.
18. USC
Pretty clear #18 seed.
19. Dartmouth
Clear #19 seed, and surely the scariest five seed at Nationals.
20. Ottawa
Clear #20 seed out of the Metro East.