Mixed is traditionally the most volatile division in club. What surprises lie ahead for the favorites in Vancouver this weekend?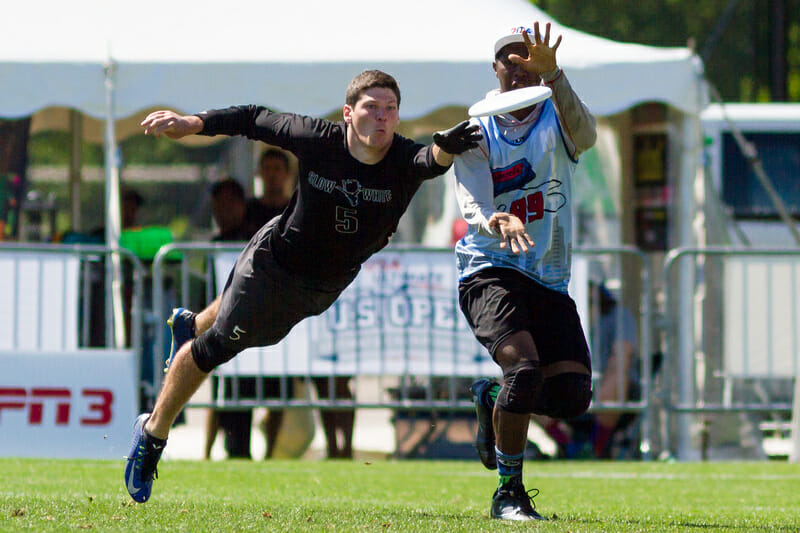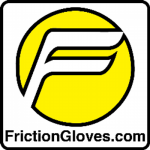 Our coverage of the 2016 Pro Flight Finale is presented by Friction Gloves; all opinions are those of the author. Please support the brands that make Ultiworld possible and shop at Friction Gloves!
This year's Pro Flight Finale will be exciting to say the least, featuring seven of the top 10 ranked teams as well as two perennial Bay Area powerhouses and former National champions. Most of the top 20 teams not in attendance will be waiting with bated breath, as this weekend's results will likely shake up the bid situation. And with such concentrated talent playing in just a two-day tournament, we will finally get an idea of who the real contenders for a title are.
Tournament Profile
Date: August 20-21, 2016
Location: Vancouver, WA
Numbers below are from current Ultiworld Power Rankings.
Will Slow White Slow Down?
Last year's semifinalist from Boston have a thin but impressive resume this year. After a dominant performance at Boston Invite, #1 Slow White again capitalized on home field advantage to take home gold at the US Open. They suffered a 12-15 loss to Mixtape in pool play which they were able to avenge (and then some) in the finals. No other game was closer than four points. But they have yet to play seven of the nine challengers awaiting them in Vancouver, so the pressure will be on to keep up their pace and defend their #1 seed at the tournament.
Slow plays with a unique style among top tier teams in the mixed division. Unlike teams with an obviously preferred method of attack, Slow responds quickly and smartly to opposing defenses, willing to grind when necessary but unafraid to attack any glaring weaknesses. Your D-line better have some height because regardless of whatever junk or cup you throw at them, they will find ways to put up sky balls to any mismatches. And on the other side of the disc, their defense will play an intimidating combination of poaching and individual coverage, confusing handlers and receivers alike.
The 2016 Slow White roster is missing a few notable contributors from their 2015 team — chief among them India Stubbs and Caitlin O'Connell — but they may have the addition of the season in Tannor Johnson. The rising UMass sophomore and Ultiworld Freshman of the Year will run you into the ground on offense and make plays in the air as needed.
But they will still have the familiar faces that embody their loose and aggressive play style. Julie Sussman and Todd Herman will be favorite targets for Slow's relentless deep game. And Ultiworld Second Team All-Club performer Jeff Smith will keep defenses on their toes with throws like this high release IO flick:
Slow White has qualified for Nationals for the past 11 seasons, the longest active streak of any team in the division, but has yet to bring home the title. With their ticket to Rockford relatively secure, this weekend could serve as more of a scouting session for them. Don't be surprised at an unexpected pool play loss or two, but still expect them to finish in the top 4 on Sunday.
AMP Looking To Take It To 11
The second-longest active streak of Nationals appearances in the mixed division belongs to #9 Philadelphia AMP, who currently sits at #1 in the USAU rankings and is seeded 2nd this weekend. Coming off an absolute mic drop at Chesapeake, AMP is looking to improve upon their 5th place finishes at the US Open and Elite-Select Challenge. They have only three losses on the season — all close games against top 10 teams — but they have yet to notch a marquee victory.
In stark contrast to the play style of Slow White, AMP has specific assets they will look to utilize. They will use flat marks, lane poaching, and smart reset coverage to force opposing offenses to grind out long points. Their commitment to fitness shines through in their willingness to outlast opponents with lateral movement through their resets. But they will not have the strongest deep game among the competition in Vancouver, lacking a truly consistent hucker or dominant aerial receiver, and have historically struggled against top teams who make them throw the long ball.
AMP features one of the stronger female rosters in the mixed division. Team USA and Second Team All-Club stud Raha Mozaffari can do it all, getting open all day, throwing pinpoint hucks and breaks, and earning layout blocks on opposing cutters. Second Team All-College awardee Carolyn Normile is a great complement to Mozaffari, providing smart defensive help and a deadly high-release flick break. New addition and College Breakout POTY runner-up Linda Morse will tower over most of her matchups and could make plays against teams that force AMP to play the long game.
The male side of AMP's roster has fewer big names, but rookies Luke Ryan and David Koch were impressive in AMP's near upset of Drag'n Thrust at the US Open; opponents will have to keep an eye on them this weekend.
Mid-Atlantic teams will have their fingers crossed for AMP. The region is currently looking at three bids, which hasn't happened since 2009, but Bang and possibly even Alloy will likely need a decent PFF performance from Philly to keep them in the top 16. AMP has not won a TCT event since the 2013 Pro-Elite Challenge, but don't count them out this weekend.
Mixtape Stuck On Repeat
Two-time National runner-up #2 Seattle Mixtape has finished in second place in their last four major tournaments — 2014 Nationals, 2015 US Open, 2015 Nationals, and 2016 US Open. They have the talent to keep pace with any team and adding Charlie Mercer as a coach could just be the missing piece to help them bring home gold in October.
Mixtape prides themselves on their unique style of play, but in some respects their style is a combination of other top teams. They isolate their playmakers on offense like CLX, they surprise opponents with unexpected throws like Slow White, and they play physically aggressive defense like Drag'n Thrust. But one thing that is unquestionably unique is their grit. No matter the score or opposing strategy, they will play their game, and they play it well.
Opponents will have matchup problems across the board against Mixtape. All-Star Ultimate Tour member and First Team All-College and All-Club standout Claire Revere will win just about every disc thrown in her direction. Team USA and First Team All-Club selection Khalif El-Salaam can sky hordes of players and his high-release flick huck will leave defenses helpless. If you can somehow match up against those two, you will still have playmakers like Cam Bailey (Second Team All-Club), Jen Cogburn, Bert Abbot, Henry Phan, Brad Houser, and rookie Jesse Bolton to deal with.
Drag'n Thrust Ready To Pounce
Three-time defending champion #3 Minneapolis Drag'n Thrust returns most of their top contributors from 2015. Although they surrendered a 13-10 lead in the semis of US Open to Mixtape, one shouldn't forget they earned their semis birth by overcoming a 7-1 defecit against AMP in pool play. They might be the streakiest team in the division, either giving up or generating big runs of breaks in any game.
The scoring streaks that Drag'n faces are no surprise given their style of play. In general, they attack deep relentlessly on offense and smother their opponents with physical defense. But they also seem to have a smart gameplan for every opponent — a testament to the prowess of mixed national team head coach Jake Handerson — and are reluctant to get away from those plans. Having a halftime lead against Drag'n is often a bad omen, as it means they are just one small adjustment away from dismantling whatever you've been throwing at them.
Drag'n Thrust's roster features three Team USA women: First Team All-Club and Second Team All-College Sarah Anciaux, Second Team All-Club Sarah Meckstroth, and Erica Baken. They each pose a different threat, too: Meckstroth will scorch her defenders deep, Baken facilitates movement from a reset position, and Anciaux makes plays, plain and simple. Whether she's throwing a crossfield hammer on the goal line or skying her matchup for the block, you will have to account for her presence on the field somehow.
The male side of the roster packs a punch as well. First Team All-Club handler Austin Lien anchors the O-line, firing into the endzone at will. Jay Drescher does it all for the D-line: he pulls, he looks for blocks (often by smart poaching), and he provides firepower after turnovers. And Brian "Strings" Schoenrock is one of the most reliable deep receivers in the division.
Drag'n Thrust has never won the Pro Flight Finale, despite winning the Club Championships every year since the inception of the Triple Crown Tour. In fact, they have only made semifinals of this regular season tournament once, last season, when they defeated Slow White before to losing to CLX in the final. So it's difficult to predict where they will finish this weekend. They have the personnel and experience to devour the competition, but it's possible they will stay in hibernation until Rockford.
We Talkin' 'Bout Practice?
Not with #13 Ames (Iowa) Chad Larson Experience or #5 Connecticut's Metro North. The third seed in each pool proudly advertises that they are tournament-only teams. And why shouldn't they? Both teams earned Pro Flight spots at Nationals last year and are looking to make some noise this year as well. Their styles of play are similar as well: they both throw deep a lot on offense and look to play smart, patient defense.
While the team has several pockets of players with many years of experience playing with and against each other, Metro North will need the chemistry between those pockets to come together if they are to succeed in Vancouver, where every game will be a challenge. Star players John Korber and Kendra Frederick were absent at the Pro-Elite Challenge, which was Team USA Chris Mazur's first time playing with the team. Opponents will need to game plan for Second Team All-Club selection Sean Murray, but if they can shut him down, it will be on Metro North to play a full team game to win.
Chemistry could also be an issue for CLX, which is a new experience for them. After several seasons with a largely similar core roster, this year's lineup features only 12 players returning from 2015, although most of the key contributors remain. Second Team All-Club standout Ryan Tucker and Kurt Brorsen provide one of the best receiver duos in the division. Taiwo Misra will disrupt throwing lanes on defense and anchor the offense after turnovers. Camille Nelson is an offensive threat both with and without the disc. One CLX trademark that has propelled their success is their ability to capitalize on female mismatches, letting them take shots downfield to isolated cutters.
Former Champs Laying Low
San Francisco has long been a hotbed of elite ultimate teams in all divisions, and mixed is no exception. 2011 and 2012 both saw two Bay Area teams in the national finals, with #8 Blackbird emerging victorious over #11 Polar Bears both times. In the last two seasons, Blackbird has been eliminated on double-game point by eventual champions Drag'n Thrust. And 2010 champs and five-time semi-finalist San Francisco Polar Bears fell to Drag'n in the 2013 championship game. If some other team can manage to knock Drag'n out of bracket play, it might be time for one of these San Fran squads to return to glory.
Blackbird returns Team USA and First Team All-Club Mac Taylor and Second Team All-Club Lauren Casey, as well as playmakers like V.Y. Chow, Remy Schor, Justin Norden, and Nick Slovan. This squad has traditionally relied on their stars to carry them, so opponents would do well to limit the touches these players get.
After an impressive semifinals run last season, the Polar Bears suffered some heavy losses during this past offseason. Eric Greenwood, Clay Miller, Sawyer Thompson, and First Team All-Club Morgan Paulson have all moved on. But a strong contingent of long-time Bears return, including captains An-chi Tsou and First Team All-Club Greg Marliave, as well as Daniel Naruo, Dulcy Docken, and Kate Schlag. Rookie and former All-Star Ultimate Tour member Margot Stert could play a big role in this revamped Polar Bears roster. Much like AMP, this team prides itself in its fitness, and will try to outwork opponents in the short field.
Blackbird has had mediocre results each of the last two regular seasons, and this year has been no different; they are 0-3 against top 10 teams, with no game being closer than five points. Polar Bears' US Open results were not promising, with big losses to AMP and Drag'n Thrust leaving them out of bracket play, and a big loss to NOISE forcing them to settle for 7th place. Currently sitting at #19 and #22 in the rankings, both teams will need a stronger performance this weekend to earn another bid for the Southwest.
New Test For Love Tractor And Birdfruit
#4 Boulder Love Tractor comes in seeded 7th and riding a high from a flawless performance at the Pro-Elite Challenge. They will get a chance to avenge their loss to CLX from the Elite-Select Challenge, as well as chances to take down US Open champs Slow White and defending champs Drag'n Thrust. Look for Team USA member and captain Jack McShane and former NexGen star Matty Zemel to handle the majority of their touches, with Stephanie Redfern and Megan Henderson making plays downfield.
Looking at results alone, #23 Seattle Birdfruit appears to be on the cusp of the top tier of teams, with a close loss to Steamboat and a win over Bucket, but big losses to AMP and Mixtape. Sitting at #29 in the rankings, they might need an implausibly strong performance in order to bring home a strength bid, but crazier things have been known to happen in the mixed division.