16 Conferences. 0 Regions. 32 bids to Nationals.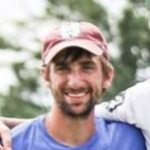 This article was written by Andrew Francis, the Southeast College Regional Director and the Editor of BamaSecs.
After Kyle Weisbrod posted his article about making College Nationals a 32 team event in each division, many of us took to Twitter to discuss how it would work within the current college landscape. I offered a different idea up for discussion: scrap the current Conferences->Regionals->Nationals setup and instead use a Conferences->Nationals system.
This would involve creating a new set of Conferences that are larger than the current ones, but smaller than existing regions. With one fewer postseason tournament to go through, the regular season could be extended by another three weeks. This would allow teams, especially those farther north often limited by weather, to play another event. With the extra event, USAU could raise the requirement to earn bids to Nationals to 15 games. This would improve the overall effectiveness of the strength bid system while also allowing teams to control their own schedule.
Before I could begin to divide up the country, I had to plot every Divsion I team from 2016 onto a map. I used USA Ultimate's roster log from 2016 to create the men's D-I list. I then cross-referenced that with the women's D-I list to find any schools that had women's teams, but not men's1. I ended up with a round number of 250 schools that fielded men's and/or women's teams in the D-I division in 20162.
Once all 250 schools were mapped, I started dividing up the country. The original goal was to create 20 conferences with ~12 teams in each one, but it became apparent that this was not going to work well based on geography. There would be too many states with 2+ conferences in them on the east coast, and then some conferences covering vast areas out west. Because of the geographical limitations, I settled on 16 conferences. This would give each conference 1 automatic bid, and then leave 16 strength bids up for grabs based on regular season results.
I would like to thank USAU's Matthew Bourland for sharing his school location excel spreadsheet with me so I could easily build my maps. This would otherwise have been a much longer process.

Check out the full searchable map here.
Conference 1 – Washington, Oregon, Idaho, Montana, British Columbia, and Alberta
Conference 2 – Northern California and Northern Nevada
Conference 3 – Southern California, Southern Nevada, Arizona, and New Mexico
Conference 4 – Wyoming, Utah, and Colorado
Conference 5 – The Dakotas, Minnesota, Wisconsin, Upper Michigan, Manitoba, and Ontario
Conference 6 – Nebraska, Iowa, Kansas, and Missouri
Conference 7 – Oklahoma and Texas
Conference 8 – Lower Michigan, Northern Illinois, Northern Indiana, and Northern Ohio
Conference 9 – Southern Illinois, Southern Indiana, Southern Ohio, and Kentucky
Conference 10 – Arkansas, Western Tennessee, Alabama, Mississippi, and Louisiana
Conference 11 – Georgia and Florida
Conference 12 – South Carolina, North Carolina, and Eastern Tennessee
Conference 13 – West Virginia, Virginia, and Maryland
Conference 14 – Delaware, Pennsylvania, and New Jersey
Conference 15 – New York, Connecticut, and parts of Ontario
Conference 16 – Rhode Island, Massachusetts, Vermont, New Hampshire, Maine, and Quebec
Here are the number of teams in each Conference:
| Conf | Team # | Conf | Team # |
| --- | --- | --- | --- |
| 1 | 16 | 9 | 20 |
| 2 | 12 | 10 | 12 |
| 3 | 14 | 11 | 15 |
| 4 | 9 | 12 | 15 |
| 5 | 17 | 13 | 18 |
| 6 | 13 | 14 | 20 |
| 7 | 18 | 15 | 18 |
| 8 | 17 | 16 | 16 |
|   |   | Total # | 250 |
|   |   | Avg/Conf | 15.625 |
So what would nationals bid picture have looked like for both the Men's and Women's divisions in 2015 and 2016? (Note: Teams with a * next to their name are an autobid outside the top 32. BYU's spot is given to Case Western in 2016)


Reactions
Metro East (Conference 15) is still going to be the Metro East: only one out of the four examples has a team in the top 32.
Conference 10 is pretty weak on the women's side.
Conference 4, or as I call it the "Mountain West," either has to have a small number of teams or cover a vast distance. I picked small number of teams.
The Men's teams in the old Southwest region will love getting 2+ bids/year instead of beating up on each other for one.
The west coast conferences (1/2/3) dominate the Women's bid picture with 11 and 12 out of 32 bids. That is to be expected based on what we have seen historically, however.
The Men's division won't have to skip down very far for autobids if a conference doesn't have a team in the top 32. Their rankings are more diverse compared to the Women's division.
Some of these conferences are going to struggle to keep 10-12 women's teams involved in the post season. There were ~245 men's teams, and ~180 women's teams in D1 for 2016.
I'm not super happy with the way conferences 8 and 9 are split up, but that area of the country is so dense with schools that it is hard to do anything else.
This obviously won't work at the Division III level. There are nowhere near enough schools in many parts of the country.
Texas has too many colleges.
As someone else mentioned on Twitter, playing later in the spring might encourage more Canadian school participation. I only mapped the ones that were already playing.
---
There were about 5 ↩

D3 teams that chose the D1 path were included ↩