Ultiworld is launching its first-ever membership drive. Subscribe today!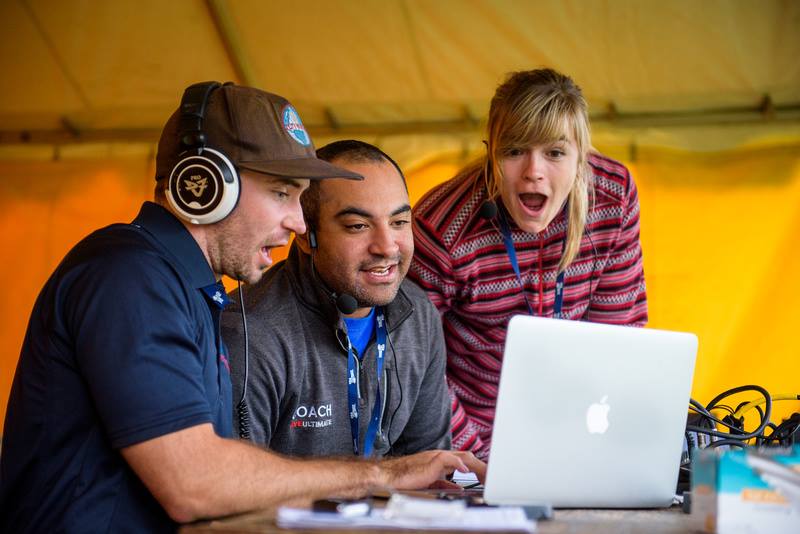 This week, Ultiworld is launching its first-ever membership drive. While historically we have covered our travel, equipment, editing, and other costs with video sales, Ultiworld needs more direct reader support in order to survive long-term as an independent journalism organization.
Your support is vital to us. Really. And our revamped subscriptions offer much more than a video subscription: you will get exclusive articles (like this one), a brand new members-only podcast (first episode with Tiina Booth coming out this week), the chance to vote on games and article ideas, the ability to turn off ads and improve your site experience, and more. You can learn more and sign up right here.
Ultiworld is not unique in the web publishing ecosystem. More and more, publishers — from small ones like Ultiworld to very large ones like the New York Times — have realized they cannot rely on advertising dollars alone. And in order to serve their communities, direct financial support from readers is necessary. Your subscription directly supports our writing and journalism from college to club to youth.
To be clear, Ultiworld is going to continue to exist whether you subscribe or not. But financial realities mean that if we don't hit our subscriber goals, we will scale back our coverage in 2017 and 2018 — possibly significantly. Our membership drive is especially focused on two areas.  First, our bread-and-butter tournament coverage — including tournament previews, recaps, and livestreams – needs additional support to even be maintained, given the high costs of travel for our writers. Second, we've asked, for too long, for enormous sacrifice from our dedicated staff that works on the site on a daily basis. (I still haven't taken a single paycheck.) If we can't increase our revenue base, Ultiworld will become more of a side project for me and the other dedicated staff.
Of course, what we really want is more and deeper coverage of all aspects of the sport. We want to be able to pay reasonable compensation to the hard-working editorial staff instead of asking them to write or edit for a small stipend and their love of the sport. No one is getting rich off Ultiworld, but we are still looking to find a way to receive reasonable payment for the value of the content we provide.
We're not asking for the moon, either. You can subscribe for as little as $3.99 a month. That's less than the cost of a latte in New York City. Think about all the Ultiworld articles you've read and shared over the years, and all the extra tournaments that you've followed because of our coverage. Think about what it was like to follow ultimate before Ultiworld, and how big of a step backwards it would be if we did less.
Here's just a quick sampling of some of the things we offer:
Huge library and archive of filmed games (100+ videos in this 2017 college season alone)
The development of the Donovan Award
Free livestreaming at the National Championships, College Championships, Stanford Invite, Easterns, US Open, and more
Governance coverage like Kyle Weisbrod's 'From UPA to USAU,' board member profiles, Vision Tour recaps
Statistical research like heatmaps, player efficiency, and ranking algorithm analysis
A new, separate disc golf site working to deliver the professionalism and quality that Ultiworld has brought to ultimate
Profiles of rising stars and key figures like Jaclyn Verzuh, Dylan Freechild, Jenny Fey, Jon Nethercutt, Emilie Willingham, Lou Burruss, and more
Helping to develop and run the inaugural High School National Invite
A weekly series of player development articles in our Tuesday Tips column
Highly staffed, tremendously detailed coverage of marquee events — right now, we are working hard on content for the upcoming College Championships, some of it just for subscribers.
A monthly subscription is the best way for readers to support these initiatives, as well as everything else we do at Ultiworld. We have purposely shifted our fundraising focus to these new, bundled subscriptions because they allow us to raise funds from the most popular aspects of our coverage and subsidize less immediately profitable coverage.
If you enjoy our strategy articles but also want to support expanded youth coverage, a subscription is a great way to do it! If you religiously watch all of our club women's footage, but want to support D-I and D-III college women's coverage, a subscription is a great way to do it! If you appreciate all of our reporting but you really just want to make sure Pat & Tad can survive another year of Sin The Fields, a subscription is a great way to do that too.
Our goal is to reach 1,000 subscribers by the end of June. That's not a crazy number. We are so thankful that we already have over 500 subscribers today.
Can you help us reach our goal? For a company of our size, every person makes a difference. You can sign up here: it really matters and it makes your experience on Ultiworld even better.
Subscribing is super easy — check out our subscription page to learn more and sign up. Thank you so much for your support!
If you have questions for me about subscribing, the economics of ultimate journalism, or anything else, don't hesitate to ask below in the comments or by email at [email protected].