Scorching!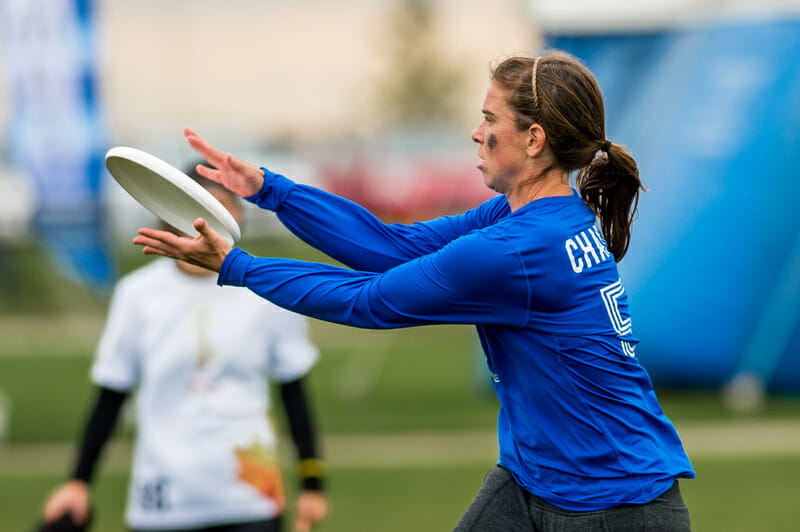 Before we get to this week's month's reader mail, I'd like to take a moment to talk a bit about the successful conclusion of our subscription drive. As the countdown clock struck zero on Friday, we had 1,046 subscribers, putting us comfortably over our announced goal of 1,000.
First, let me say thank you. We were not sure how readers would react when we made the case for the importance of Ultiworld and developing a sustainable subscription-based revenue model. We weren't sure if there would be support or if the glut (if I'm being frank) of fundraising/kickstarting/indiegogoing in ultimate would keep people away. So I can speak for all of us at Ultiworld when I say that we are extremely grateful not just to those who have finally taken the plunge and subscribed but also to all of those who helped make the case on social media or to their friends for why getting a subscription is important. Thank you so much.
We have much work still to do. Ultiworld has no paid full-time employees (some of us work full-time hours, to be sure) and basically everyone involved in the writing, video, editing, tech, business, or any other aspect of the company is doing it because they care about the work, the sport, and the mission more than the money they earn. While we hope to always find staff this passionate, we also know that it cannot be sustained this way. And it seems that readers understand that as well. 1,000 was obviously an arbitrary target; it doesn't mean we're now golden. We put our heads down and keep working.
More subscriber-exclusive content is already in development. We want to make subscribing worth your investment. We want you to want to be subscribed and sticking around for years to come.
So if you're still on the fence, please jump on board. It helps make our work possible and make the site's future much brighter. Plus you get some great perks, like our highly-rated new podcast Sideline Talk, exclusive articles, awesome video content, and a whole lot more.
OK, I'm done. Let's open some mail.
ASK ME QUESTIONS/SEND ME COMMENTS: Email ([email protected]) or Twitter.
***
Q: You've said a bunch of times on Deep Look that ultimate needs more awards. I don't necessarily disagree with that, but currently there's a ton of USAU regional awards. Of course, these are kind of meaningless because of how terrible the selections are. Just looking at this year, there's Whitman having 8/14 spots on the Northwest All-Region team, someone other than Angela Zhu or Jaclyn Verzuh winning New England's Player of the Year award, someone other than Jack Williams or Matt Gouchoe-Hanas winning the Atlantic Coast POTY award, Julia Schmaltz being on the South Central 2nd Team, a C-Team coach winning a region's Coach of the Year award, and a host of other horrible selections. 
These awards are currently all determined by player voting, and the players/coaches chosen seem to have more to do with which team gets their players to all vote for their teammates than actually choosing the top players in a region. Any ideas for how to change the selection process to make these awards more accurately reflect which players/coaches actually deserve them?
– Eric B.
A: My eyes started bleeding when I scrolled through this year's All-Region awards. Has it always been this bad? Maybe I'm just more knowledgable about the College Division now so I notice how embarrassing some of the selections were this year? Hard to say.
There are two things to address here. Let's begin with your main premise: all-region voting is bad and what can we do to make it better?
First, let coaches submit separate ballots that are weighted alongside those of players. While I don't think this will magically fix everything, I think it will help.
Second, only allow teams to select a certain number of players from their own team for their ballots.
Third, be more communicative about the process and streamline the technological side of things to make it easier to vote. So often people are in Ultiworld Forums talking about All-Region and asking where to vote. With this one, I'm mostly looking to increase turnout, which should smooth out weirdness with small sample sizes.
That might be all that you can really do. If teams don't care to make legitimate picks (or they honestly believe that their fifth best player is one of the top seven players in the region), what are you going to do?
On to the next point: there should be more awards. I have indeed been beating this drum, including in my last mailbag when I pitched the idea of The Womble.
Take a look at how many official awards there are in ultimate: Callahan, Donovan (new this year), All-Region, Coaches of the Year, Freshmen of the Year, Peter Farricker, Kathy Pufahl, Marty Bakko, and Coordinators of the Year. On top of that, Ultiworld gives out Player of the Year, various other player awards, All-America awards, Coach of the Year, and All-Club awards. There's a lot of redundancy and not much outside of the box.
Now let's just consider the NBA's awards, since their season just finished up. They have MVP, finals MVP, three All-NBA teams, Defensive Player of the Year, Most Improved Player, Sixth Man Award, Rookie of the Year, Coach of the Year, Executive of the Year, Sportsmanship Award, NBA Cares Community Assist Award, Sager Strong Award, Lifetime Achievement Award, #BestPlayoffMoment, #PerformanceOfTheYear, #GameWinnerOfTheYear, Hustle Award, #DunkOfTheYear, #BlockOfTheYear, #AssistOfTheYear, Twyman-Stokes Teammate Of The Year, #BestStyle, All-Rookie Team, and the All-Defensive Team. Wow.
While not all of these are realistic for ultimate, I, for one, would love to see a Most Improved Player award, a Club Division MVP voted on by players, All-Club teams voted on by players, a college division Spirit-focused award (AKA The Womble), a Hustle award, and a whole lot more. Let's do it, USAU! We will help spread the word!
Q: At this point in the season, which AUDL teams do you have making it to the final four?
– John A.
A: Back in March, I made my semis picks right here in the Mailbag. To review: I had Dallas, Madison, New York, and San Francisco.
Now that New York is all but buried, I suppose it's time for me to take a second look at which teams I think will make it to the Championship Weekend.
I am not going to make a radical departure from my previous picks: I'm sticking with San Francisco out West (most talent and will play well in playoffs when it counts) and Madison in the Midwest (they've been playing rope-a-dope this season and are playoff-tested).
In the East, I'm going to crawl back and grovel at the feet of Toronto, who I never should have doubted in the first place. I was tempted by New York's buzzy offseason and surprising new players, but I didn't properly adjust my expectations for the complete lack of chemistry between the players on the offense. With DC and Toronto (and a much more committed Montreal) featuring lines with lots of players that have played many minutes together, New York was just not quite ready for primetime this season. Maybe next year.
So back to Toronto I go, knowing that players like Andrew Carroll and Geoff Powell are waiting in the wings to suck the life out of DC's offense come playoff time.
In the South, I'm ready to smash 'BUY' on Raleigh. It's easy to forget that many of the team's core players went to club semis last year with Ring of Fire and that, you know what, they're not just a scrappy, surprising North Carolina team, they're a damn menace. They smoked a pretty solid Dallas roster in Raleigh in week seven, and while the Conference Final will be played against a rested Roughnecks team (not coming off of a back-to-back against Jacksonville), I just think Raleigh has the pieces in place this year to get past Mickle, Freechild, Gibson (maybe?), and the Roughnecks. Playing at home sure doesn't hurt.
Q: With the club season really getting going this weekend at Colorado Cup (Pro-Elite Challenge), can we get some hot takes?
– Jimmy T.
A: OK for all the good storyline stuff, you'll definitely want to check out our megapreviews later this week (and our CoCup previews). We've got preseason top 25s coming out too.
But if you're looking for hot takes, here we go:
If Dig makes Nationals again this year, they will become the top Men's team in Boston over the next 3-5 years.
Blackbird wins their first title since 2012.
Brodie Smith plays quality minutes this season.
With a chip on her shoulder after a World Games snub, Claire Chastain wins the Player of the Year award.
Revolver wins the title (not ?) and a decade from now this year's team is looked upon as GOAT (?).
Q: I heard you observed a game this weekend at Mars. Is it true?
– Anonymous
A: You're damn right.