Will results fall to expectations? Or can we anticipate another wild year of upsets at Mixed Regionals?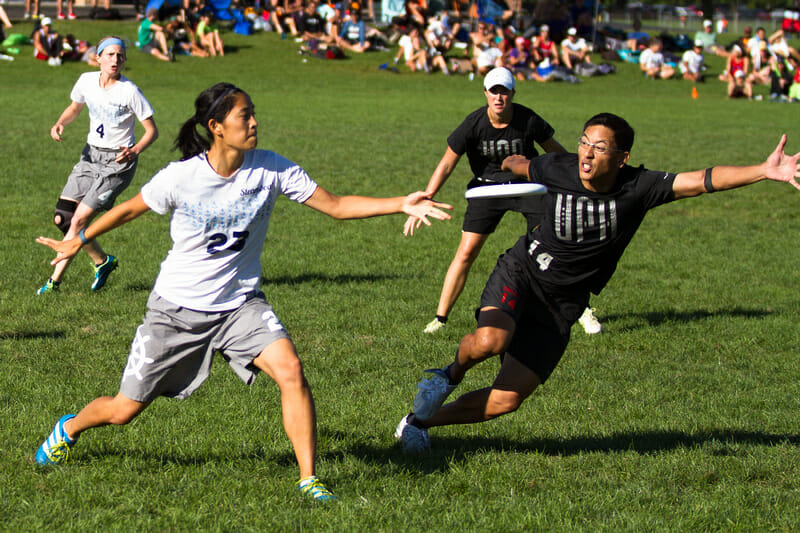 Regionals may be the best club weekend of the year. While the National Championships offer up the best competition and opportunity for breathtaking games, Regionals is the competitive peak of the year, with entire seasons defined by even a single game.
Here, we break down the Nationals contenders in every region in the Mixed Division and give you what you need to know to follow all the action this weekend.
Great Lakes
Score Reporter
Location: West Chester, OH
Number of bids: 1
Excitement level: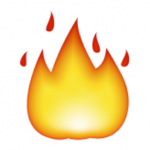 #10 Cincinnati Steamboat may have already booked their flights to Sarasota. They've already proven that they can stay competitive with the presumed title contenders and even though the majority of those games were losses, the amount of top level games that they've played should carry them through to a Nationals appearance. They may not be as highly ranked as they were in the 2016 season, but the talent they have is certainly greater. Brittany Winner is living up to her surname, playing at a level that should easily place her in the top 10 women in the division. She's backed by Ryan Gorman, who's having a solid season of his own.
Steamboat has made their name from incredible performances from their women and stifling defense. Against a veteran UPA team, their defense will prevail only through athleticism and tenacity, which they have in spades. While the team has been unable to replicate their 2016 success, Steamboat has proven themselves as the top team in the Great Lakes. They're playing at an elite level, and have no surprise losses, an encouraging statistic in a volatile Mixed Division.
#17 Chicago UPA is the only team that could scuttle Steamboat on their path to Nationals. This is the second year in a row that Steamboat's competition is a team that can (and does) compete in the Masters Division. This is also the second year that the UPA has played above their criticism. They are by no means a dominant force in mixed, but a 6-6 regular season as a Select team is still impressive. They have not handed a single loss to a team favored to make Nationals but came within one point of going to Nationals last year. They've already given Steamboat a scare at Regionals in the past and will surely be looking to close the deal this year.
The UPA has a long list of players who are phenomenal in big game situations. Michael Shiel and Taylor Cramer have a great on-field chemistry and are an effective one-two punch. Lori Eich and Valentina Shiel also have kept the UPA competitive by taking tough assignments. It's not a small group of players that carry this team, though; most of their roster has been to Sarasota before. They know what it takes.
After the top two teams, the talent level drops, as do the chances of a surprise run for the single bid. While Columbus Cocktails have improved in 2017, they haven't played well against any top tier teams and lost convincingly at Sectionals. Indianapolis' Tequila Mockingbird had a fairly impressive game against the UPA at Sectionals, but their regular season results show no indication that they'd be able to rise above any of the teams seeded higher than them.
In a one bid region, there's always the potential that a bad day could see the top seed fall to a plucky upstart ready to prove their worth. This just seems unlikely with Steamboat's continued success.
By Graham Gerhart
Mid-Atlantic
Score Reporter
Location: Milford, DE
Number of bids: 1
Excitement level: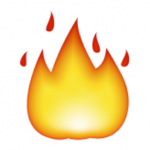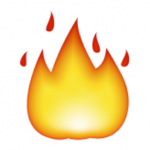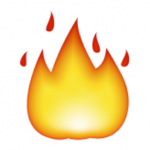 2016 saw a rich harvest for the Mid-Atlantic — a whopping three bids to Nationals, a number which had not been seen since 2009. That was also the last year a team from the region made semifinals (champions Axis of C'Ville). But when last year's regional representatives failed to capitalize on their opportunity, the ultimate gods swore an oath to exact revenge. On the last day of the 2017 regular season, Pittsburgh Alloy dropped out of a bid-earning position in the USAU rankings, leaving the region with a single bid this year.
If history is any indication, the bid will go to one of the top seeds. The top four seeds are the same group as 2016, and knowing that three matchups between them went to double game point last year, including both semifinals, there will surely be some excitement this weekend.
#2 Philadelphia AMP are the odds-on favorite to take the region. They have solidified their stranglehold over youth talent in the Philly region, with six players earning tryouts to U24 Worlds and three earning roster spots (Michael Ing, Carolyn Normile, and Anna Thompson). Haverford senior Calvin Trisolini was a finalist for the inaugural Donovan Award. With a solid combination of veteran experience and young athleticism, AMP opted to focus on national competition this year, playing only at the Pro-Elite Challenge and the US Open. That schedule could prove valuable should they qualify for Sarasota; they are 8-3 against bid-earning teams, with all three losses dealt by the two Seattle stalwarts, #1 Mixtape and #3 BFG, both of whom they also defeated.
But they have yet to see any Mid-Atlantic team besides Ambiguous Grey this season. Will the lack of regional scouting, in tandem with a 48-day gap between tournaments, prove fatal to their 2017 campaign? Expect them to come out firing against Ant Madness in the first round, because if they don't, they might be looking past Regionals at their own peril.
2016 regional champs #15 Pittsburgh Alloy have returned the vast majority of last year's squad, including Maria Bajzek, Megan Briggeman, and U24 tryout Alexander Thomas, who all have a nose for the endzone (11+ goals at 2016 Nationals), as well as key cog Bryan Bernard. But they did lose Jed Farber who led the Mixed Division with a whopping 25 assists at Nationals. Replacing Farber may have been too tall a task, as Alloy was unable to capitalize on their chemistry and Elite Flight status to earn a second bid for the region. Like AMP, Alloy played just two regular season tournaments, both TCT events, but finished a dismal 2-7 against top 16 teams. They were able to notch close wins over Ambiguous Grey and West Chester Bang, but results against common opponents suggest it could be an uphill battle if they find themselves in the final against AMP.
#18 Washington DC Ambiguous Grey had a nice regular season, with wins over BFG, Love Tractor, and NOISE. They've demonstrated an ability to win close games, going 4-0 in contests decided by one or two points. With a streak of three consecutive Nationals appearances, they are definitely in the conversation to win the region's sole bid this year. But losses to AMP and Alloy by six and three points, respectively, place them squarely within the "underdog" category this weekend. Look for U24 tryouts Zach Norrbom and Rebecca Meeker to play big roles for AG.
#23 West Chester Bang had a big roster shakeup in the off-season, losing some of their star power in Danielle Byers, Steve Rosso, Greg Martin, Mike Arcata, and Matt Esser. They won the Founders section pretty handily, but their regular season was a bit more tumultuous. At Philly Invite, they had four easy wins and three close losses against local competition, and at the Elite-Select Challenge, they dropped four games by six or more points, though they did hold onto a close win over CLX. Expect big contributions from Regina Wilkinson, Zach Thurston, and Ryan Forster in their bracket run.
A rule of thumb with Regional tournaments is that fewer bids means more excitement. 2016 was essentially a four horse race for three bids, but the single-bid format opens the door for the next tier of teams to make some noise. West Chester Dub Club notched a win over Bang! back in July (although they lost the Sectionals final rematch 15-10) and had an impressive Chesapeake. Lancaster Distelfink played well at Sectionals, with a double game point loss to Dub Club eliminating them from the finals, but they redeemed themselves with a 14-8 drubbing in the second place game. Rockville Fireball will be a huge wildcard, with a roster comprised largely of former Truck Stop and Ambiguous Grey players, including long-time AG handler Jarnail Bajwa.
It's unlikely anyone outside the top four leaves Milford having earned a spot in Sarasota, but a pool play upset from one of these teams could add to Sunday's excitement factor.
By Kevin McCormick
North Central
Score Reporter
Location: Hartland, WI
Number of bids: 3
Excitement level: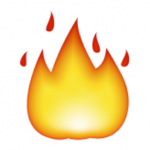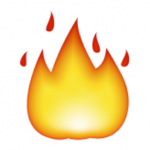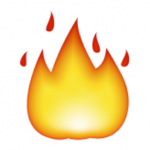 For the third year in a row, the North Central has procured a total of three bids in the Mixed Division. While the top two teams seem to be head and shoulders above the rest, the final bid is a lot less certain: there are at least three teams that have a legitimate shot of claiming it.
While it hasn't been as dominant a year as we're used to seeing from #3 Minneapolis Drag'N Thrust, they're still a strong title contender. Sarah Meckstroth remains one of the most talented women in the country, Austin Lien is still a wizard behind the disc, and Drag'n's defense received a much-needed injection of youth this season; at times, they've looked impenetrable. Speaking of defense, Brian Schoenrock is active this weekend after a month on the DL: expect him to play a big role in Drag'n winning a very competitive Pool A.
In what is undoubtedly their most successful season ever, #12 Madison NOISE enters Regionals as the number two seed. But for the first time in what feels like forever, NOISE is more than capable of dethroning Drag'N for the number one spot: they've already beaten them (on double game point) at the Pro-Elite Challenge. With Dayu Liu, Emily Dayton, and Eric Alexander leading the way, NOISE should easily take the second bid to Sarasota.
Per usual, postseason #16 Minneapolis No Touching could look very different from the one that lost 13-4 to NOISE at Pro-Elite. Historically, No Touching has been a team filled with veterans that come out of the woodwork for nearby tourneys. Needless to say, this method doesn't lend itself well to tournaments in Colorado. Expect most (if not all) of their roster to attend, fresh off not having to play at Sectionals. All that said, securing their bid to Nationals isn't going to be a cakewalk: there are multiple teams below No Touching that are eager to burn down the banana stand.
The Hopefuls
Fourth-seeded MSP more or less lived up to expectations this season after their breakout 2016. While their record against elite competition isn't anything to brag about, Danica Cutshall and Bo Thompson are two of the most athletic (and tallest) women in the region. They, along with handling dynamo Ben Roske, will be key should MSP hope to get to the game to go.
Despite relatively-unknown St Louis Chalice snatching a victory over them at Sectionals, Ames CLX remains perhaps the most dangerous team outside the top three. Although they've been horrendously inconsistent this season, they've shown that their ceiling is still that of an elite team. Their chance at stealing a bid will depend on which version of their team shows up: will it be the CLX that beat Drag'n at the Pro Championships, or will it be the one that lost all their games afterwards? Cami Nelson, Jake Kersten, and Kevin Seiler are still among the NC's best, and they have that third bid set squarely in their sights.
By Charlie Enders
Northeast
Score Reporter
Location: Devens, MA
Number of bids: 3
Excitement level: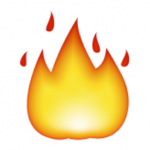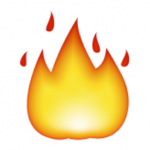 Despite being a stronghold of quality mixed programs for at least the last decade, as of last year the Northeast had never claimed a national title in the division. That all changed on Saturday in Rockford last October, when the two New England squads at the tournament earned their way into the championship game and guaranteed the region would break its duck. This season, the region is out to prove it was no fluke and three teams went out and earned bids to back it up.
As defending national champions, #6 Boston Slow White dealt with some significant roster turnover and endured a much rockier regular season than last year, failing to win a single tournament this summer. But the talent is still clearly there to contend and they enter the weekend as the top seed once again. Lexi Zalk and Tannor Johnson have been at their rampaging best this season, while rookies Caitlin Go, Pat Barron, and Mia Bladin have grown tournament by tournament. A 2-0 record against national #1 Mixtape speaks to Slow White's 2017 potential, but an 0-2 record against Wild Card is evidence that the team can't afford to take their region for granted.
Having missed out on Nationals last year for the first time since 2011, #5 Boston Wild Card — who could rightfully have felt hard done by last season when they were eliminated from the Series after losing only close games to the two eventual national finalists — have quickly moved through their rebuilding phase and are once again a serious threat not just to their regional rivals but to the entire division. Led by veterans Ian Engler, Lauren Nelson, Robin Meyers, and Hailey Alm, Wild Card run a four-woman offense that few opponents can contain. The rookies the team added last year have matured and gelled quickly, creating a stable of hungry, athletic young defenders eager to earn a block. Wild Card breezed through the regular season, collecting a pair of tournament victories and losing only two games all summer. So long as they don't lose more than that this weekend, they'll book their place in Sarasota.
The third of the region's Big Three is defending regional champ #8 Connecticut Metro North. Like Slow White, Connecticut lost some key contributors from last season and went through some growing pains as they worked in new pieces like center handler Misha Horowitz. Connecticut's 10-7 regular season record won't wow anyone, but a closer examination shows that all of their losses came to top 10 teams. Losing Allison Yum to a late season knee injury surely hurts, but this is still a veteran-heavy team that knows how to manage a season and peak during the Series. Even as a three seed, they are plenty capable of retaining the Northeast crown.
Beyond the top three, New York XIST is perhaps the most likely to threaten for a bid. As a first year team, XIST put together a one-loss regular season against mostly Select Flight opposition and were in position to earn a bid heading into Labor Day weekend, but a puzzling loss to Brooklyn Grand Army at Sectionals has dampened expectations slightly. Toronto Union have flashed Nationals-caliber play in seasons past, but it's tough to imagine a squad with a middling performance at the Select Flight Invite upsetting any of the region's powerhouse programs. The real x-factor here is Amherst Happy Valley. Even though they lost their section, their roster's top end is as good as any in the country. All it takes is one upset in pool play or a cross over and the Tunnell siblings and company could upend the bracket, shoving the top three to the same side of the bracket and ensuring at least one of them goes home empty handed.
Don't bet on it. Slow White, Wild Card, and Metro North look a clear cut above their opposition in Devens and should be able to hang on to the bids they've earned. But as familiar as the three foes are with each other, the order feels nearly interchangeable and each has a legitimate shot at taking the region.
By Steve Sullivan
Northwest
Score Reporter
Location: Corvallis, OR
Number of bids: 2
Excitement level: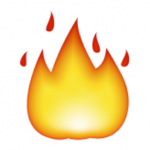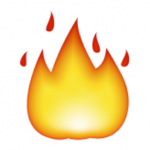 The Northwest boasts two of the strongest mixed teams in the country this year in #1 Seattle Mixtape and #4 Seattle BFG, on the back of a Seattle sweep in Triple Crown Tour regular season events and the US Open. Last year, both teams squared off for the region's lone bid to Nationals in a thrilling double game point victory for Mixtape. This year, driven by the team's performances during the regular season, the Northwest has two bids to Nationals, and it would be a shock to see either Mixtape or BFG forced to stay at home in October, though who finishes first in the region is still up for grabs.
Mixtape turned in win after win this year, and despite a few hiccups along the way (notably to Boston Slow White), the team put all the pieces together to win the US Open and the TCT Pro Championships, demonstrating an ability to be deliberate and methodical on offense, adding a new wrinkle to a team that had a tendency to rely heavily on athleticism to win games. Abbie Abramovich has been a great pickup for the team, demonstrating strong cutting ability and creating matchup problems for opposing defenses. Jesse Bolton has also become a dynamic cutting threat, punctuating a strong season with three goals and three assists in the TCT Pro Championship final. Combined with the leadership and handling prowess of captain Bert Abbott and the versatile Mark Burton, this version of Mixtape might be the strongest yet. They will expect a strong push from BFG, and we should once again have an entertaining regional final on our hands.
BFG pushed themselves to new heights this year, winning both the Pro-Elite Challenge and the Elite-Select Challenge before exiting the Pro Championships in the semifinal round. They proved last season was no fluke, and despite a minor scare in pool play, emerged victorious from Sectionals with their focus firmly on keeping their bid to Nationals. Tommy Li has been a force on their D-line, combining tough defense with pinpoint throws to generate breaks. Much like last year, Lindsay Simon Fox has been one of the main instigators of the BFG offense, getting open at will. Crystal Koo and Jeff Pape anchor a precise and dynamic handler corps on offense, and their work allows BFG to switch play styles during games and even within points, highlighting a versatility that should push them to another final matchup against Mixtape.
In a two bid region, the battle for the second bid can be just as thrilling as the final, and teams like #24 Seattle Birdfruit, Boise BoyShe, and Bozeman Bozos are all looking to spoil the strong seasons of Mixtape and BFG. Birdfruit played BFG close in the final of Sectionals, eventually falling 13-9 but showing they can match up well athletically with BFG. Similarly, BoyShe and Bozos have the skill to play their way into the game-to-go, and may use their relative unfamiliarity to the Seattle teams to their advantage. However, all three have spent the regular season squaring off against one another, with wins and losses in both directions. Any one of them could emerge from the pack and give either Mixtape or BFG a real challenge for the final bid to Nationals in what should be an interesting Northwest Regionals.
By Colin Clauset
South Central
Score Reporter
Location: Beaumont, TX
Number of bids: 3
Excitement level: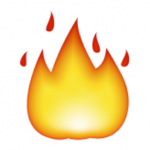 Not all that long ago, it would have been stunning to hear that the South Central commanded three mixed bids to Nationals. The region has never produced a semifinalist1 and only once placed a team in the quarters. Yet for the second straight year, three squads from the South Central will head to the season's final weekend — and this time with at least a fighting chance to improve on past performance.
Last year's qualifiers — Dallas Public Enemy, Denver Love Tractor, and Fort Collins shame. — each did enough at their TCT events to earn a bid in 2017. Like the Northeast, the top squads seem to be a cut above the rest of the competition in Beaumont and should win their way to Sarasota, though the order is difficult to predict.
For all their interview self-deprecation and casual sideline demeanor, #11 Fort Collins shame. boast one of the more impressive collections of top-end talent in the division. Jake Juszak and Nick Snuszka put this team on the map at Nationals last year by pushing Mixtape to the brink in the tournament's opening round, but it's the addition of solid veterans like Ashley Daly Morgan and Steven Rouisse that make Fort Collins perhaps an even bigger threat this time around. They live and die by the huck, but given the talent they have both in the backfield and in the air, they've been able to claim their fair share of elite scalps this summer with that strategy. Shame. seems like a team hat mostly lose when they beat themselves — their South Central opponents will hope that's the case this weekend.
#13 Dallas Public Enemy came into the year with more dark horse hype than any other team in the division, but that quickly quieted down after a winless showing at the Pro Elite Challenge to kick off the season. The team recovered nicely at the Elite Select Challenge, winning their pool before falling to shame. on double-game point in the semifinals. The team has yet to get the best out of offseason pickup Chris Mazur, though Danielle Runzo has done her part to play the role of superstar. If they continue their upward trajectory, they should have no trouble securing a bid and could be the best Texas squad since Cosa Nostra was in their heyday.
Lurking as the three seed is #14 Denver Love Tractor, another preseason darling that hasn't quite lived up to the lofty expectations. Jack McShane is a tremendous individual talent and leader; his singular ability makes him a threat to take over any game he plays, as he proved in orchestrating a late game comeback victory over Wild Card at the Elite Select Challenge. That said, he has yet to show he can do so against his squad's in-state rival — Love Tractor is 0-2 against shame. on the year, a record they'll have to flip if they're to emerge victorious fro Beaumont. Denver will benefit from a team dropping from Regionals and leaving Pool C with one fewer pool play game to play on Saturday. For a team that relies as much as it does on their stars players, this could be a huge advantage heading into the bracket.
Austin Cosa Nostra is still around and could produce an upset if things break their way, but have lost convincingly to every bid-earning squad they've faced so far this season. Expect Fort Collins, Dallas, and Denver to be the pick.
By Steve Sullivan
Southeast
Score Reporter
Location: Huntsville, AL
Number of bids: 1
Excitement level: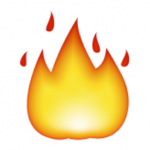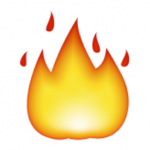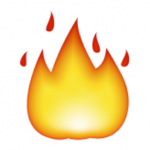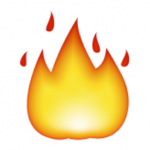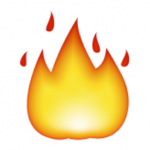 While in the past it has sometimes been hard to gauge favorites in the Southeast, #19 Durham Toro appears to be the most likely team to clinch the single bid to Nationals, bolstered by serious star power on the men's side and an athletic core of women. Christine Bookhout has led the charge in creating a North Carolina team that can qualify for Nationals. Toro added some key former Ring, Phoenix, and Turbine players this offseason. They sport excellent aerial defenders, with Raleigh Flyers and former Turbine star Mike Pannone roaming the skies. Durham is riding a lot of momentum heading into the weekend with a dominant Sectionals performance and a convincing pair of weekends at the Select Flight Invite and Chesapeake Open against both regional and national caliber mixed squads.
#21 Atlanta Bucket has been the perennial class of the Southeast Mixed Division but missed Nationals last year after a shocking 15-12 loss to Toro in quarters at Regionals. They kicked off their season at the Select Flight Invite in late July, surging into the final with six straight wins. There, they were smashed by Wild Card 13-6, as they were unable to match Wild Card's talented women and their O-line couldn't get off the field. But that shouldn't take away from what was otherwise an impressive weekend against solid teams.
Former Auburn standout Ryan Landry is now leading the offense from the center handler position, but the team really thrives when its defense is clicking. Tim Brady, Michelle Yang, Beret Amundson, and Aidan Rogers have been standouts this season. Bucket may be happy to see that their likely semifinals matchup is Charlotte Storm, rather than 2016 Nationals qualifier G-Unit, who is lined up to see Toro in semis. That could help Bucket make a run back to the top of the region.
Even with just one bid, it's never wise to count out Florida in the Southeast, as Gainesville G-Unit proved once again last year. After earning their spot in the Elite Flight, G-Unit hasn't quite capitalized on their regular season as much as they may have liked; they went 3-9 against national level competition, though they do own one of the most surprising upset victories of 2017 with a win over Slow White at the Pro Elite Challenge. The athletic Janina Freystaetter is a matchup problem for most teams in the division, while the big pulls and swagger-fueled handling of Brawley Adams apply plenty of pressure to opponents. After mostly running teams over at Florida Sectionals, perhaps they are heating back up just in time to make another run at Regionals.
Also potentially in the mix are Charlotte Storm and Orlando Swing State. Swing State has somehow managed to play 31 games already this season so they should be plenty battle-tested, though that have lost to each of Toro, Bucket, and G-Unit along the way. Storm has also played a ton of games but are owners of multiple losses to in-region foes, portending a tough path through the bracket in a single-bid region.
By Hugo Sowder
Southwest
Score Reporter
Location: Del Mar, CA
Number of bids: 2
Excitement level: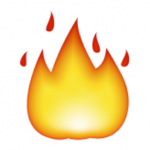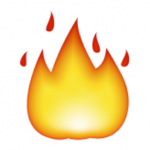 Honestly, the Southwest division for mixed should be far more exciting than it actually is. The Bay is a hive of mixed ultimate talent and at the start of the season, it wouldn't have been too outlandish to expect a four bid region. However, due to the talent being distributed far across the 16 teams in the division and heavy roster turnover this year, the Southwest isn't actually as deep as it is wide.
#7 San Francisco Blackbird sits atop the rankings and for good reason. Apart from early season losses to Polar Bears and Shame., they've had confident victories and only suffered defeat at the hands of top four ranked teams. Barrs Lang continues to lead the team in just about every stat and Malina Wiebe has translated her powerful skill successfully into the Mixed Division. If there was any weakness with Blackbird, it's that they run their offense through a select few. If the opposing defense can match well against those players, Blackbird's confidence may erode. This is further compounded by a few unfortunate injuries on the Blackbird roster. Blackbird will have to rely on their depth more than they had hoped. The good news for them is that there's an abundance of talent for them to lean on.
Sitting comfortably at number two, #9 San Francisco Mischief has also clearly earned their strength bid through the regular season. Cody Kirkland and Jordan Jeffrey still guide the offense and Audrey Wei is having a huge season on defense. While some losses are perplexing, they have played tight games all season. This isn't necessarily to their advantage. Their tighter, drawn out games have tired the team at regular season tournaments and their defense hasn't quite figured out how to efficiently capitalize after a turn. However, when the Mischief defense is clicking, they're tough to beat. Expect smart, poachy defense. Mischief men frequently hang off deep or sag in the lanes. Elite teams can handle this, but at Regionals, it may be the difference-maker.
#22 Los Angeles 7 Figures experienced a lot of turnover from last season but have performed well at the tournaments they attended. Their young roster has allowed their veteran gunners a lot of opportunity to sling the disc deep; expect that trend to continue at the almost windless San Diego fields. Connie Wang, Christopher Feeney, and Joe Forbes continue to play at a high level for the team. 7 Figures has a tough path if they want to steal a bid: Mischief and Blackbird have both shown themselves as nationally competitive while they haven't really shown much at all by attending weaker tournaments. Nevertheless, if SoCal is hoping to go to Nationals, it's on the back of the 7 Figures roster.
Speaking of youth, #25 San Francisco Polar Bears may take the title for larger contingent of youth talent on their roster. While their recruitment process is clearly working, it hasn't quite translated to the on-field success that they were hoping for. The Polar Bears haven't necessarily performed poorly, but they have no statement victories and an unexpected loss to San Francisco Classy has to be discouraging. Despite their large roster turnover, the Polar Bears have not seen 2017 as a rebuilding year; their goal to make Nationals is as viable a claim as 7 Figures and they could well pull off an upset over either of their crosstown rivals.
Other teams to watch for are the aforementioned Classy and Sunnyvale BW Ultimate. Both have proven to be consistent teams that have plenty of endurance and do not make easy mistakes. Every point taken against these teams will have to be earned, and if they can lock in their defense there is an outside chance that the Southwest may see a new contender going to Nationals for the first time in recent memory. BW's women have been impressive this season and deserve praise. Pin-wen Wang has been particularly sharp on defense and will be fun to watch in San Diego.
Despite the obvious dispersion of talent across the Southwest Mixed division, it's very apparent that this is not an open race. The bids are pretty tied up with Mischief and Blackbird. A third bid would have really made the tournament one to watch.
By Graham Gerhart
---
Even by the old regional boundaries, no team from the area has reached that stage since 2005. ↩