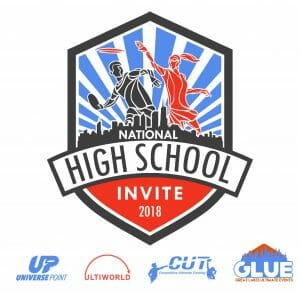 After a successful inaugural event, the High School National Invite presented by Universe Point cleats is back with a stronger and deeper field of many of the nation's best teams. 16 teams, all at one point this season ranked in our High School Top 25, hailing from 14 different states will converge in Rockford, IL, to fight for the HSNI title. Most of the top teams and players in the division will be in attendance, making a tournament a proving ground for the top high school programs.
Defending champions Catholic (LA) are back to defend their crown, but the hungry and talented field means all bets are off.
Tournament Profile
Location: Rockford, IL

Dates: June 9-10, 2018

Weather: Highs in upper 70s, lows in 60s, with some chance of rain on Sunday.

Top 25 Teams: 14
Filming Schedule
All times Central. All games are recorded for VOD unless otherwise specified.
Saturday, June 9th
11:00 AM: Edina (MN) vs. Lexington (KY)
1:00 PM: Jordan (NC) vs. STEM Academy (TN)
3:00 PM: Catholic (LA) vs. Columbia (NJ)
5:15 PM: Prequarterfinal TBD
Sunday, June 10th
10:00 AM: Quarterfinal TBD
2:00 PM: Final – livestreamed
Pool A (#1 Nathan Hale, #15 Edina, #23 HB Woodlawn, Lexington)
For the second year in a row, the top-ranked team in the country will compete at the National Invite. Hailing from Seattle, Washington, Nathan Hale has a storied history in high school ultimate and will seek to add to it this weekend.
Hale won the Washington State Championship at the end of 20171, defeating a talented Lakeside team that finished 2nd at last year's High School National Invite. The team is led by senior cutters Gabe Port and Dempsey Hope-Wight, both 2018 U20 National Team tryout invitees, who have developed tremendous chemistry over years of playing together. Junior handler and elite defender Tony Venneri made the U20 Boys team and should be a key component of any deep bracket run from Hale.
Hale's been at #1 in the rankings since the first edition came out in early spring, but the team hasn't proved anything against teams from outside of the Pacific Northwest. Can they bring a HSNI title home to Seattle?
***
Minneapolis' Edina took a surprise 12-11 double game point loss in the Minnesota State Championship final to Hopkins, but don't think that means that they aren't a threat at the Invite. The team reached the semifinals of the Neuqua Knockout where they fell to Center Grove but got wins over Paideia and Great River. Aside from blowing a late lead to Hopkins in the state final, they've looked like the best team in Minnesota.
Jack Rosenthal is the team's leading goal scorer, but their most important player is Haakon Rondestvedt, who leads the team in both assists and blocks.
Head coach Nate Wohl, though, preaches that the team's depth is its greatest strength, rather than any individual players. "From game to game, tournament to tournament, every player on our roster has stepped up to play big when the team has needed it," he said. "We've overcome injuries, players missing due to other commitments and returning later, [and] some players taking huge strides to improve over just the past couple weeks to earn more playing time."
***
Virginia state champions HB Woodlawn had an excellent 2018 season, topping fellow HSNI competitor Woodrow Wilson in the VA state final, going 5-1 at YULA Invite with wins over Columbia, Lexington, and Jordan. At the Amherst Invite, they went 4-2, losing only to Pennsbury and Amherst.
Look for big performances from James Reed (U20 tryout), Austin Alvarado (U20 tryout), and Owen Maskelony as the team looks to keep a strong season rolling along in Rockford.
***
Lexington has consistently proven to be the #2 team in Massachusetts this season behind the powerhouse Amherst program that defeated them in the state championship game. They went undefeated in state league play but did take some losses to strong out of state programs (including HB Woodlawn) at the YULA Invite and Pioneer Valley Invite.
The team will have their work cut out for them in a treacherous Pool A.
Pool B (#3 Center Grove, #13 Jordan, #22 STEM Academy, #24 Garfield)
The 2018 Paideia Cup champions Center Grove have been one of the country's most impressive teams and could have a case for the #1 ranking. With a strong group of experienced players led by U20 tryout invitee Alex Henderson, Center Grove will have one of the strongest offenses at the tournament.
Read more about Center Grove in this profile of their rise to national prominence.
***
When you think of North Carolina youth ultimate, you think of Carolina Friends. But Jordan crashed the party this season, taking down CFS to win the state championship and end a five year win streak for the favorites. While CFS, who was dealing with some injuries, still looks like the better team at full strength, it was quite an achievement for Jordan.
It's been a breakout year for the Falcons, led by Mic Saleeby, Ati Bender, and Brennan Kramling. They've been inconsistent at times — perhaps the hallmark of a younger team — but have the tools to play tough against any team at the Invite.
***
Two years after graduating a large, talented senior class, STEM Academy is back on the national radar after competing ably at Juniors Terminus and winning their second straight Tennessee state title.
They have a balanced attack led by a crop of experienced seniors that have the versatility to swap roles during the point. "Offensively we like to move the disc quickly and open lanes up for the deep huck," said head coach Ted Parker. "Most of our starters are both handlers and cutters, so having this combination helps to open things up when it develops."
With most of the team's competition coming against in-state teams, the National Invite provides a great opportunity for competition against some of the best teams from around the country.
***
Garfield, one of three Seattle teams at the tournament, is one of a few teams that is returning to the National Invite. A year ago, they were seeded 8th coming into the tournament. They finished right where they started.
This year, they hope to show that Washington teams should consistently get high seeds at the Invite by breaking seed. Head coach Rusty Brown makes no bones about it: they're looking to win the pool.
Garfield was certainly competitive against other Seattle rivals this season. They lost in the semifinals to 2016 state champion Lakeside and finished just behind Nathan Hale in the public school league.
Look for strong play from Soren Dahl, Quinn Edgerton, and Atkin Arnstein.
Pool C (#7 Grady, #14 Neuqua Valley, #19 North Allegheny, Woodrow Wilson)
Grady is hoping to build on a semifinal appearance at last year's High School National Invite after an excellent regular season. They've solidified themselves as one of the strongest programs in the boys' division, adding a Georgia State Championships to multiple tournament victories this season. Along the way, they've taken down some impressive teams, like #5 Carolina Friends and #6 Paideia.
The hiccup of the season came at Paideia Cup. "As cliche as it sounds, this season has been a rollercoaster ride," said the Grady coaching staff. While a loss to #3 Center Grove doesn't reflect too poorly, blowout losses to CFS and Paideia were hard knocks for Gauntlet.
The team has a dangerous junior class, headlined by the dynamic handler Aidan Downey, a disc-moving backfield presence with size and skill. But Adam Miller, a 2017 All-State first teamer, Franky Fernandez, and Jack Persons, a 2017 All-State second team selection, make the class of 2019 fearsome. With senior Jacob Dillard also capable of racking up numbers, Grady has plenty of productive players to lean on.
"Our seasoned veterans are looking to take some hardware home with them," said the coaches. Grady's talented roster gives them the potential to do that.
***
Neuqua Valley may benefit from some home cooking this weekend. The last time they played a big tournament close to home was their own event, Neuqua Knockout, and they made it to the final there. They did the same at the Illinois State Championship and claimed the title there, as well as at All Bets Are Off. Meanwhile, when traveling outside of state lines to Georgia for Paideia Cup, the team turned in a disappointing 1-4 performance marked by inconsistent execution.
Coach Arnoush "Java" Javaherian hopes to get the team back to the disciplined offensive ultimate that earned them so many deep bracket runs. "Patient and taking what the defense gives us," said the coach of his team's offense. "Nothing flashy. Just good conservative offense."
That offense flows through U20 National Team member Joe Kennedy, a skilled lefty handler with impressive accuracy and touch at his disposal. Along with Joe Cercello, Ethan Smith, and Sam Swiatek, NV's offense has the skill to out-execute teams and target defensive lapses. But if their offense isn't clicking, they may bring home whatever bug infected them at Paideia Cup.
***
North Allegheny took home second place at the Pennsylvania State Championships, falling to #17 Radnor in the final. After a 10-0 run through Pittsburgh League regular season play, the team's 2018 has been one of their most successful seasons to date. Perhaps they could make the bracket and continue that trend? If Peter Zaccardi, Wes McCurdy, and Sebastian Oberhauser have anything to say about it, North Allegheny will turn some heads.
That trio anchors the team, particularly on offense. Out of their vertical stack, expecting to see Zaccardi and McCurdy as consistent presences, providing senior leadership and steadiness. Oberhauser will prey on deep defenders and attack the end zone to collect the products of McCurdy and Zaccardi's hard work. On defense, expect to see a fair bit of zone to control the pace.
As for making the bracket? It's a great goal, and it opens up bigger doors. "Once you make the top bracket, anything can happen," said the North Allegheny coaches.
***
The Virginia States runner-ups bring some competitive results to HSNI, so don't let their No. 15 seed fool you into expecting some pushovers. With 2017 All-State coach David Ohls at the head, Woodrow Wilson has put forth strong efforts against #13 Jordan, #9 Columbia, and #5 Carolina Friends, with close losses against the latter pair and a win over the former. Their double game point loss to #23 HB Woodlawn cost them the State Championships and a top 25 ranking, but make no mistake that they are a lower seeded threat.
"We are ecstatic that we are consistently hanging with the best of the best and can't wait to test ourselves at the HSNI," said Ohls.
Junior playmaker Jacques Nissen leads the way for Woodrow Wilson, working on a second straight All-State first team selection. He'll be competing with the French U20 National Team in Waterloo and has enough athleticism to punish teams that commit too much focus to stopping his throws. Senior Theo Shapinsky is frequently his target and also probably the team's top defender. Along with a solid supporting cast, the team has offensive versatility and a diverse playbook.
"While capable of deep shots and beating opponents in the air, we also have several quick, agile handlers and cutters to help us work the unders too," said Ohls.
Being able to mix it up on offense should push opposing teams away from their comfort zones. But Woodrow Wilson is going to have to find a way to turn those close losses against good competition into victories at a tournament this this high of a threshold. Either way, with a strong junior class, Woodrow Wilson may be just preparing for a big 2019.
Pool D (#8 Catholic, #9 Columbia, #16 Lexington Pi, #25 Ingraham)
Catholic, the 2017 National Invite champions, are back to defend their crown this year after another strong season of competition in the south. With the Louisiana state championship a foregone conclusion, Catholic Bayou Hazard (great name!) focuses more on developing their skills against out-of-state teams. At Terminus, they went 5-2, beating Paideia and STEM but falling to Grady and Amherst.
The team definitely took a hit in the offseason as they graduated some of their biggest impact players from last year's Invite, but the team returned a huge crop of seniors that got run in last year's tournament. Marty McGreal is the driving force for the team this season and will be flanked by Landen Gremillion, a superb athlete.
There's something to be said for a team knowing how to win, and Catholic clearly knows how. Head coach Tom Echols is back again this season and will have done his homework.
***
What a season for Columbia! After trailing 7-2 at halftime in the New Jersey state final against a very good Westfield team, they came storming back in the second half to win 13-12 on double game point. (Watch the game here.)
The team also traveled down to Paideia Cup, where they went 2-3 with wins over Neuqua and Center Grove, although they were playing against CG's reserve players in the latter. While they may not have had quite as much success against the very best teams this year, they've handled business against lower-ranked teams and clearly improved over the course of the season.
They're a handler-driven, huck-happy team with multiple offensive sets, led by Daniel Friedman-Brown, Max Spiegel, and Aylen Learned.
It's a dangerous pool — Catholic is athletic and Pi is a scary three seed with one of the best 'top sevens' at the tournament — but they should compete in every game they play.
***
Lexington Pi is not the deepest team. They may not have the horses to run all the way to a title in the hot Rockford weather over two days. But you do not want to catch them early in the tournament.
Led by senior captains Caleb Montgomery (U20 tryout invitee), Nate Maddux, and Jacob McEachern, Pi has a tremendous top line that will prove difficult to match even at a tournament of this caliber. And don't be confused: they've done plenty of winning. They finished first at Kentucky states, Indy Invite, an abridged Rivertown Throwdown, and some other early season tournaments. Their only real blemish is an 8-7 loss to Great River in the quarters at the Neuqua Knockout.
Don't be surprised if Pi lands some upsets.
***
Somebody had to be the last seed at the tournament. This year it's Ingraham, the third team from Washington at the tournament. But don't be fooled: they will be a tough out.
The team is coming off of one of its strongest seasons in years in Washington state play. "Our season was an incredible representation of the heart and grit this team outputs," said head coach Kelly Johnson. "In [the] regular season, we had countless universe point games that showcased our athleticism and ability to never give up."
Keep an eye out for cutter Kai Durvasula and handler Cylas Schooley, and don't be surprised if this team breaks seed. All three Washington teams finished eighth or better last year at the Invite. Ingraham will surely be looking to keep that trend up.
---
Unlike the large majority of states, Washington hosts its boys high school competition in the fall ↩