Sanctioned play for 2018 has already begun in all three club divisions.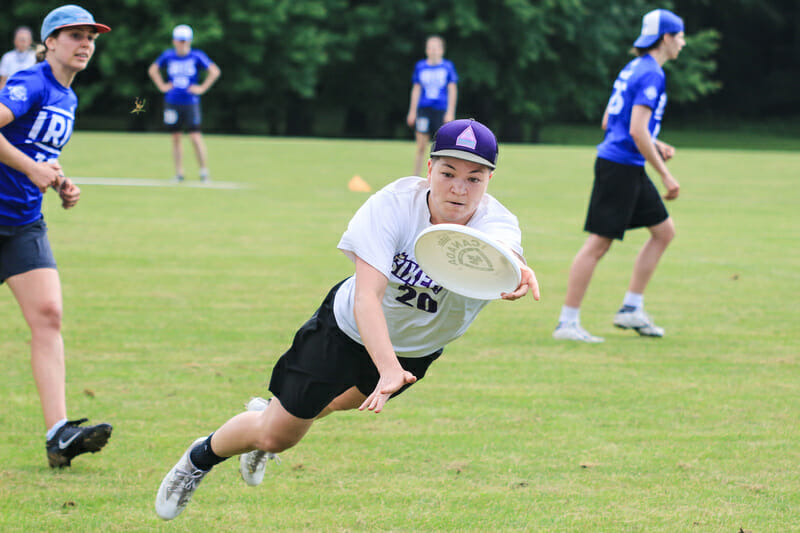 During this 2018 summer and fall season, we will publish a bite-sized weekly recap of the action across the Club Division. This will serve as a supplement to our standard tournament reporting and will offer a high-level look at the latest happenings and the biggest stories of the week.
Want your tournament listed here? Submit a recap of what happened right here.
Mixed Division
Space Heater Shows Early Signs of Strength
At the AMP Invite this weekend, the new mixed juggernaut Washington DC Space Heater debuted in exciting fashion going 4-0 against their new Atlantic Coast rivals. The biggest win came when they beat the hometown team and last year's national runner-up Philadelphia AMP 15-13. AMP was without two of their offensive stars — 2018 Ultiworld College POTY Carolyn Normile and Calvin Trisolini — giving other players space to expand their roles for the weekend. Taking advantage of the personnel gaps, Pittsburgh Alloy also downed AMP in a universe point game that may end up meaning more in the rankings than in future matchups. Unless the AC gets three bids, this region could end up seeing one of the most competitive Regionals in the country.
Quick Hits
Women's Division
Quick Hits
Men's Division
Quick Hits
The final piece of the Atlanta Sweep, Bullet bounced back from a pool play loss and took down number one seeded Birmingham Ironmen 15-7 in the final of the ATL Classic.
At Fort Collins Summer Solstice, Kansas City Prairie Fire defeated first-seeded Denver Inception 15-10 in the final to complete and undefeated weekend.
Looking Ahead
The Boston Invite headlines next weekend's action as the mixed division will showcase Boston Slow White, Boston Wild Card, and Philadelphia AMP along with an always talented plethora of Northeast mixed squads. The women's division brings together northeast mainstays like Quebec Iris, New York BENT, and Montreal Vintage along with Atlantic Coast competitors Philadelphia Green Means Go and Pittsburgh Hot Metal. Boston DiG will also make their 2018 debut on the men's side.
The best West Coast women's teams face off at Eugene Summer Solstice with defending National Champion San Francisco Fury and perennial semifinalist powerhouse Seattle Riot in the same pool; it should lead to an exciting beginning of the year matchup for the two squads and their WUCC rosters. The men's division will feature Portland Rhino Slam and Vancouver Furious George amongst a slew of Northwest regional challengers.
Elsewhere:
Summer Glazed Daze in Winston-Salem, NC offers competition for 24 southern mixed teams, including Nationals qualifier Durham Toro.
SCINNY will feature a men's and women's division featuring many Ohio Valley and midwest teams.
---
A Top Select squad formerly known as BoyShe. ↩