Our initial preseason Power Rankings for both women's and men's D-III!


The College Power Rankings are presented by the National Ultimate Training Camp! NUTC offers an immersive ultimate experience where you can learn with and from the best players and coaches.
We are excited to present the 2018 preseason College Power Rankings! These rankings are based holistically on a number of factors: last year's performance, roster changes, conversations with coaches and captains, fall results, and assorted other factors.
Women's Division III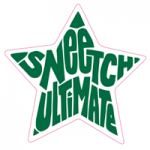 25. Haverford & Bryn Mawr Sneetches (2018 finish: Unranked in Power Rankings, 6th in Ohio Valley)
For some programs, the year of a large class graduating and the arrival of a health-sized rookie class don't coincide–but 2019 looks like a fine match for the Haverford & Bryn Mawr Sneetches. To grow and develop the newcomers are senior cutter Opal Bednarik and handlers Bess Cohen and Lina Klose, alongside growing players like former YCC player and sophomore Christine Siebels-Lindquist. After a successful fall winning against their fellow D-III opponents, it seems like the right year for the Sneetches to return to the national conversation.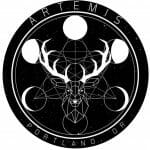 24. Lewis & Clark Artemis (2018 finish: #24, 3rd in Northwest)
While Regionals in 2018 was a bit of a heartbreak with Lewis & Clark Artemis losing in the game to go, they showed progress and improvement with a solid 2018 record against their D-III opponents. If they can recapture that magic and continue to refine the talents of Zoe Mitchell and Evelyn Hunsberger, their margins against Nationals title contenders Puget Sound will continue to shrink each time they meet.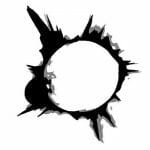 23. Carleton Eclipse (2018 finish: #20, 4th in North Central)
Carleton Eclipse had a difficult end to their 2018 season, losing in a shocking upset to Winona State in the semifinals, before they even got a whiff of St. Olaf Vortex. Still, the program has the spirit and ability to bounce back in 2019 with the incredible talent pool that is Northfield, MN, to draw on to replace their eight graduated seniors. Watch for rising seniors Abigail Herscovici, Nora Brown, and Kaitlin Schaible to lead the team and its massive sophomore class to an interesting season in the North Central.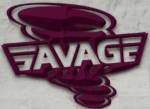 22. John Brown Savage Skies (2018 finish: #18, T-3 in South Central)
A hungry South Central team, John Brown Savage Skies had a successful 2018 regular season before falling to Truman State in the Regional semifinals. If they maintain their travel schedule in 2019 and build off the momentum from a fall season marked with wins against several southern programs, expect John Brown to keep their names in the conversation come Regionals.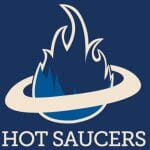 21. Hamilton Hot Saucers (2018 finish: #22, 3rd in Metro East)
So close and yet so far from the second and final bid in the Metro East region in 2018, the Hamilton Hot Saucers ground their way through Regionals before getting thrashed by RPI in the game to go.
With the return of rising seniors Taylor Coursey, Jessie Kravet, and others returning from spring semesters abroad paired with a developing junior class, Hamilton is looking to both have fun and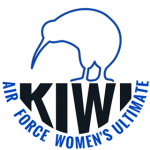 bring the competition in 2019 to the growing Metro East.
20. Air Force Kiwis (2018 finish: Unranked, T-3 in South Central)
One of the younger teams on the D-III Women's scene, Air Force Kiwis are looking to make their biggest splash yet in 2019. Led by Rose Bruns, Maya Slavin and Alina Vanecek, this small team is developing their style and working with coaches Taryn Langlois and Melina Alvey to improve on their T3 finish at Regionals in 2018.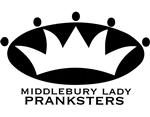 19. Middlebury Lady Pranksters (2018 finish: #13, 5th in New England)
If there's one goal for Middlebury Lady Pranksters in 2019, it's avenging their loss by a single point in the final game-to-go in the New England region last year. Outgoing upperclassmen Isabel Jamerson and Becca Holdhusen and an assortment of other handlers will need to be replaced, but the Lady Pranksters have high hopes for developing younger players and utilizing the talents of handlers Allegra "Legs" Molkenthin, Lily "Lil B" Barter, and rookies Claire Babbott-Bryan and Jennie Bob Bizal-Clark, formerly of the Triangle Tourists. New England opponents should get ready for the Lady Pranksters now.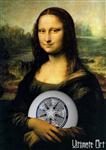 18. Winona State Bad Monaz (2018 finish: #19, 2nd in South Central)
A surprising second-place finish at North Central regionals puts this little-known team into the Top 25. It's not every team that can say they've beaten Carleton Eclipse when it matter in the semifinals before the game to go, but the Bad Monaz deserve the credit after a solid regionals tournament in 2018. Who knows what we might see from the small but mighty team in 2019? That's half the fun of D-III ultimate.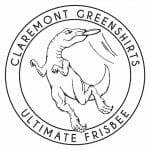 17. Claremont Greenshirts (2018 finish: Unranked, T-11 at Nationals)
Perennial Nationals attendees (with the longest streak, and one that is active), the Claremont Greenshirts never take for granted that their tiny Southwest region is ripe for the picking by an upstart team. While 2018 saw the graduation of key handlers and defensive personnel, club experience for Becca "Rocki" Wainess and Daphne "Nix" Guo in the Los Angeles area will balance the development with a large underclassmen roster, including up-and-coming rookies Reeve "Goldie" Grobecker and Mei "Jedi" Ge. A new coach in James Erdmann should help keep the Greenshirts locked in for the Southwest bid, with the ultimate goal of bringing stronger competition to Nationals than in recent years.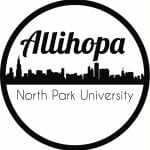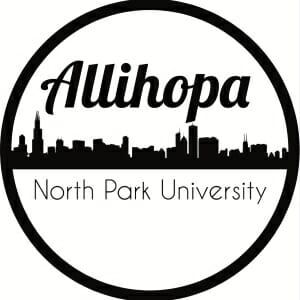 16. North Park Allihopa (2018 finish: #15, T-13 at Nationals)
The Fourth Seed that Could (win a game in pool play at Nationals) hopes to do it again in 2019 for the Great Lakes region. With few graduating players and the return of their coaches and players like fifth year Erin Staurseth, Maggie Johnson and Kajsa Meyer, North Park Allihopa looks primed to stay atop the historically smaller region. This year the team will look to make a return trip, while maintaining their team culture and development of younger players for the future.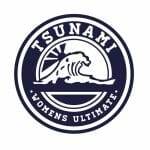 15. Truman State TSUnami (2018 finish: #16, 2nd in South Central)
Truman State TSUnami last made Nationals in 2017 and is itching to return in the 2019 season. After losing to a surprising Rice in the game to go in 2018 by a single point, the team is planning to travel and develop the strengths of a squad still remembering that final loss. TSUnami will look to their returning players like Jessica Tiller, Anna Sullivan, and Emilia "Bud" Budzowski, as well as develop incoming players such as Zoe Rechav, to turn the tide at Regionals.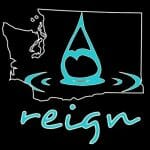 14. Pacific Lutheran Reign (2018 finish: #14, T-13 at Nationals)
While Pacific Lutheran Reign have made a name for themselves in the Northwest region with strong play, 2019 will be a true test to their ability to rebuild. While they made Nationals on the region's second bid in 2018, they lost every game at the tournament of those that weren't cancelled despite solid performances by returning players Jennica Helm and Emma Mickelson. Losing over a line's worth of members to graduation in 2018 doesn't bode well for Reign; the rising junior class will need to fill their shoes and develop fresh players if they want to make it to the championship tournament again.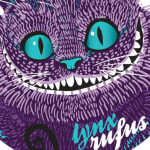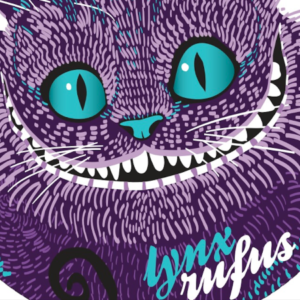 13. Georgia College Lynx Rufus (2018 finish: #10, T-11 at Nationals)
Another team looking to fill a big name (and arm), Georgia College will have to figure out how to dial up assists without Katherine Yost slinging it. Watch for Morgan DeMell and Cheyenne Baillew to put up the disc for Melissa Escudero and Lindsey Moon as Georgia College looks to extend their dominance over the small but growing Southeast region.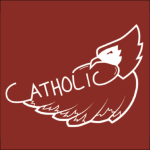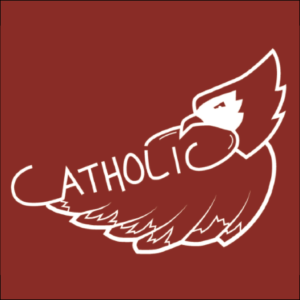 12. Catholic Nun Betta (2018 finish: #25, T-9 at Nationals)
After bursting onto the national D-III Women's scene with their first Nationals appearance in 2017, Catholic Nun Betta has been hungry to return to the National stage to bring their Atlantic Coast antics and fun (see their 2018 Nationals bio re. "the pope-mobile") to the rest of the division. While the losses of Grace Castro and Christine Tomsaic certainly sting, Catholic has been on the way to developing a program larger than just a handful of players. Watch for Steve "Scuba" Kreider and coaching staff to bring out the best in returners Emily McGuire, Katie O'Brien, and others.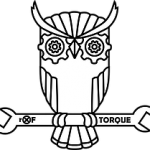 11. Rice Torque (2018 finish: #11, T-13 at Nationals)
After missing Nationals in 2017 during a rebuild and putting up a quiet regular season in 2018, Rice Torque stormed through the South Central to take the bid to Natties. Will the pattern repeat in 2019? Only losing a couple of upperclassmen, Torque's small but mighty roster of young players–including the likes of Emily Wang, Regina Barcio and Jacqueline Lee–has their work cut out for them, albeit with a bit more experience under their belts.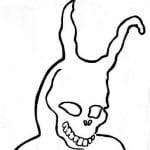 10. Amherst Sparkle Motion (2018 finish: #7, T-17 at Nationals)
One of the most energized teams at Nationals in 2018, Amherst Sparkle Motion will find success if they keep up their momentum going into 2019. Helping lead that momentum are rising seniors Kyra Wortley, Sophia Doerr, and Lily Hunter, alongside underclassmen Charissa Doerr and Logan Deming. For a team expected to return their top three scoring players and top three assisting players from Nationals, the future certainly looks to sparkle.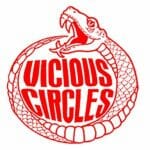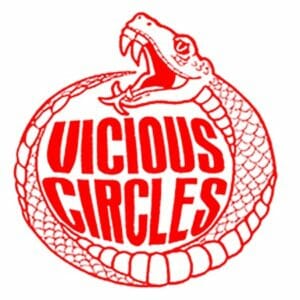 9. Wesleyan Vicious Circles (2018 finish: #5, T-7 at Nationals)
Can a rebuilding program still sit on top one of the deepest regions in the country? If there's a team that can do it, it would be Wesleyan Vicious Circles. While over half of their Nationals roster has graduated, returns from injury and incoming pickups alongside rising underclassmen may be able to do the trick. Two of their top assist throwers at Nationals remain, and if Wesleyan handlers can start finding and developing new favorite targets, the goals should keep rolling in for the Vicious Circles.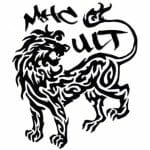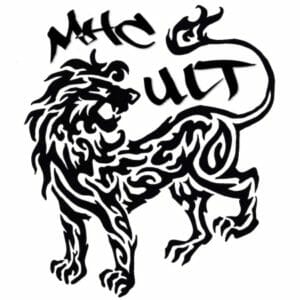 8. Mount Holyoke Daisy Chain (2018 finish: #9, T-5 at Nationals)
Another strong squad from New England, Mount Holyoke Daisy Chain squeaked by in a single point win to get to Nationals in 2018 where then-sophomore Hannah Finn-Erb dominated the goals column for the team. Although they'll need their handlers to step up and fill the role of graduated senior Katrina "Tree" Meserve if they want to make it out of their region again, they have a young squad to develop into the kind that can keep taking bids to Nationals.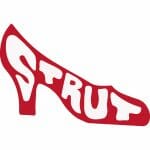 7. RPI Strut (2018 finish: #6, T-7 at Nationals)
2018 was a bright for RPI Strut–a first Nationals appearance, and their nominee taking home the Donovan–but 2019 looks to be even brighter, especially on the tail of winning the lower division of Lobster Pot in the fall. Continuing under the coaching of Garrett Clay, expect returning handlers Candy Zhang (a U-24 tryout invitee), Makayla Wahaus, and Nancy Bush to develop their offensive firepower alongside defensive looks that use their speed to an advantage. Also watch for captains Zhang and Bush to develop a large rookie class in their bid to sit atop the Metro East and return to the National stage.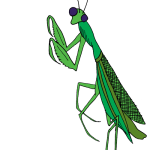 6. Oberlin Preying Manti (2018 finish: #4, T-9 at Nationals)
Oberlin Preying Manti took top spot in the deep Ohio Valley region in 2018, and there are quite a few signs that point to a repeat in 2019. On the throwing prowess of rising sophomore Zoe Hecht and goal-grabbing hands of U24 National team member Abagael Cheng, Oberlin will have a strong shot at going far in the season at Nationals. Adding coach Libby Lehman and rookies Lucia Mason and Julia Binder to the top team puts together a lot of great ingredients to cook up a strong 2019 season.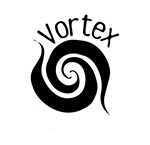 5. St. Olaf Vortex (2018 finish: #12, National Champions)
2018's national champions might no longer have stellar talents of Sami Peterson, Tulsa Douglas, Aidan Zielske, and Marit McQuaig on the field, but St. Olaf Vortex certainly shouldn't be counted out. The North Central team still has the talents of extremely talented sophomore and junior classes that count the likes of Emma Purcell, Haley Challgren, and Kaitlyn Mulhern and inevitably will develop more of their incoming first year class. Under the leadership of their trio of coaches, there's no reason why Vortex can't make a run for a repeat in 2019.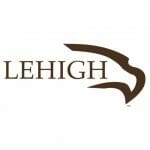 4. Lehigh Gravity (2018 finish: #7, T-3 at Nationals
Another semifinalist team from 2018 with big hopes to return in 2019, Lehigh Gravity will continue to make waves with their speed and conditioning, backed with powerful throws by handlers Lexi "Sandy" Meisse and Sarah "Lopey" Cookson to the trio of cutter captains composed of Kelly "Pockets" Skewis, Claire "Jazz" Terne, and Mariel "Wabs" Weigel. Coached for the second year by D-III alum Matt Lubitz, who keeps the team focused on themselves during tough situations, look for Gravity to bring fierce competition to the Ohio Valley region.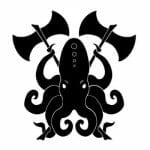 3. Puget Sound Clearcut (2018 finish: #3, T-3 at Nationals)
Puget Sound Clearcut has made a habit of threes: for three years, they've tied for third at Nationals. Despite losing the talents of a senior class that included Jane Marie Gunn, Sarah Davidson, and Abby Mayo, expect to see 2018 Rookie of the Year Emma Piorier (who went to Club Nationals in 2018 with Pop), Arisha Gill, and incoming rookie and 2016 U20 standout Ally Constantino keep Puget Sound's expectations high in the new season.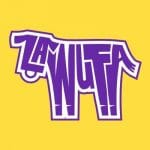 2. Williams La WUFA (2018 finish: #1, T-5 at Nationals)
Each year, Williams La WUFA has a great regular season — they've earned the no. 1 seed the last three years — before falling short of capturing the national title. While 2019 has them facing off without former captains Haley Lescinsky and Mia Wang, their large, talented senior class will likely lead the way to showing the rest of the New England region how the game is played, and, just maybe, an appearance in the final at Nationals.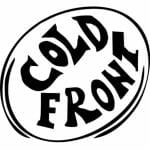 1. Bates Cold Front (2018 finish: #2, Runners-up at Nationals)
In 2019, Bates Cold Front will be the team to beat. 2018's Nationals runners-up are returning with a solid core of that Nationals squad, including powerhouse senior handler Josie "Future" Gillett and knockout underclassmen cutters Grace "Balto" Warder and Cameron "Linx" Johnson. After a successful fall season that included winning the women's upper division at Lobster Pot (notably without Gillett on day one) and the return of coaches Mohdis and Chase Baker, Cold Front are at the front of the pack and top of the rankings coming into the season.
Men's Division III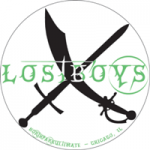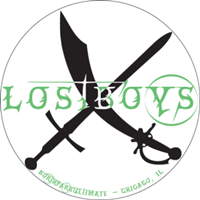 25. North Park Lost Boys (2018 finish: 1st in Great Lakes, T-13th at Nationals)
The Lost Boys suffered more turnover than any other team at Nationals, having graduated players responsible for 83% of their assists and 76% of their goals in Rockford. Bradley Johnson is no longer holding down the handler space, and Drew Swanson isn't around to dominate the deep space. Despite those losses, North Park brings back an athletic roster headlined by Cory Wallace, and if they can groom a solid handler group, they'll be the favorites to defend their Great Lakes championship.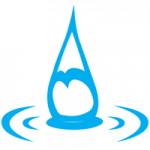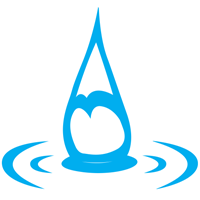 24. Pacific Lutheran Purple Reign (2018 finish: 4th in Northwest)
After a strong regular season and Saturday at Conferences, a disappointing Sunday left Purple Reign short of a trip to Nationals. The loss of first team All-Region players Bryant Stone and Ben Acord hurts, but PLU brings back Nathan Adams to anchor their backfield and a strong freshman class that will put them right back in contention for Nationals.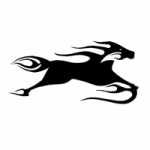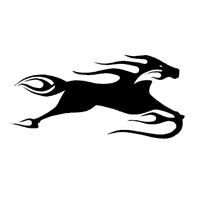 23. Puget Sound Postmen (2018 finish: 2nd in Northwest, T-13th at Nationals)
The Postmen were the Cinderella story of Regionals last year, beating Portland in the game-to-go after losing to Uprise three times previously. While their performance at Nationals was disappointing, the Postmen only graduated four players and return key pieces like Destin Newfont and Cameron Waugh. With Whitman electing to go the D-I route this year, the Postmen enter the 2019 season as favorites to win the Northwest.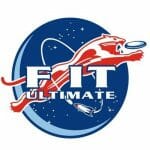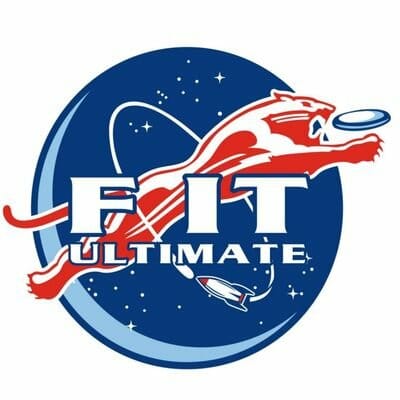 22. Florida Tech FIT (2018 finish: 3rd in Southeast)
Arguably the second best team in the Southeast in 2018, Florida Tech's season ended in dramatic fashion in an overtime double game point loss in the semifinals to eventual champions Georgia College. One of the few D-III programs in the country with a B-team, FIT will make up for the loss of top end talent like Jacob Clary with a deeper roster than the rest of the Southeast. Assuming their fitness improves, they'll be in contention for the Southeast title and their first trip to Nationals.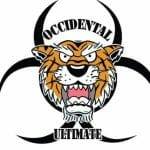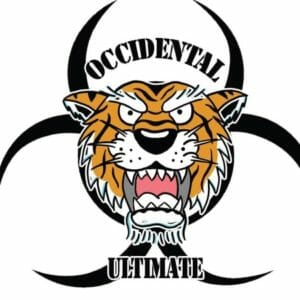 21. Occidental Detox (2018 finish: 1st in Southwest, T-9th at Nationals)
2018 was the best finish in Occidental's history, as they made the prequarters of Nationals before losing an exciting game to Georgia College and eventually finishing tied for ninth. Adam Grammer was one of the best players in the country last year and leaves large shoes to fill, but Detox was overall a young team last year; they return 17 players who went to Nationals. Defensively, they'll be one of the strongest teams in the country. If their offense catches up, they should make the trip to College Station in May.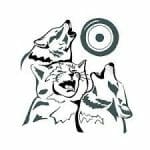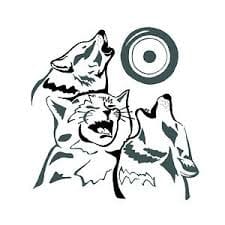 20. Davidson DUFF (2018 finish: 3rd in Atlantic Coast)
How does Davidson bounce back from losing in the game-to-go at Regionals and graduating their center handler, Cullen MacDowell? By landing one of the most coveted high school recruits in the country in Jake Taylor. The U20 star displayed elite handling at YCCs last summer, and he would step into a starting role on almost any college team in the country. Pair him with returners like Isaac Mervis and Matt Singleton, and Davidson will be threatening a return to Nationals once again.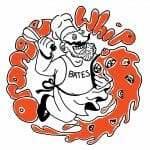 19. Bates Orange Whip (2018 finish: T-5th in New England)
In 2018, Orange Whip lost in a game-to-go in about as disappointing a fashion as you could imagine and couldn't rally in the backdoor bracket, finishing tied for 5th in a competitive New England region. The loss of Max Goldberg hurts, but Bates returns plenty of firepower, headlined by cutter Max Rein. Expect Orange Whip to be in contention on Sunday of Regionals once again.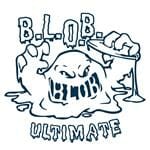 18. Xavier B.L.O.B. (2018 finish: T-3rd in Ohio Valley)
A program that's been steadily on the rise over the last few years, Xavier looked strong at Regionals last year, going undefeated in pool play before faltering in the semifinals. However, B.L.O.B.'s growth should continue this season, as they bring back two of their top players from last season in Sam Settlemyre and Eric Coglianese. Xavier will be hoping to pull in a long sought-after second bid for the Ohio Valley, but even if they fail to do so, B.L.O.B. will be challenging for the region crown.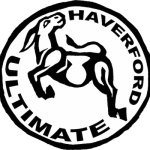 17. Haverford Big Donkey  (2018 finish: 2nd in Ohio Valley)
We expected Big Donkey to take a step back in 2018 after the loss of Calvin Trisolini. Instead, led by Jordan Acker, Haverford made it all the way to the Regional finals, where they lost to Oberlin in a closely contested game. Acker returns as the favorite to win Ohio Valley Player of the Year in 2019, and if the rest of the roster elevates their game, Big Donkey will be favorites to return to the game-to-go.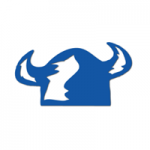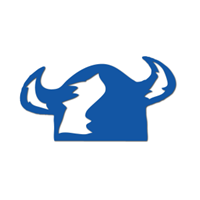 16. Luther LUFDA (2018 finish: 2nd in North Central)
After years of competing in D-I, LUFDA joined D-III for the first time last year. An up-and-down regular season ended with Luther peaking at Regionals, making it to the final before losing to GoP.  LUFDA is one of the deeper teams in the region; Jonathan Lovagnini returns as possibly the best cutter in the region, and with a supporting cast featuring talents like Chad Messerich and Kaelib TeeGarden, LUFDA will be in contention to claim the region from the powers in Northfield.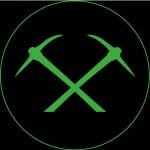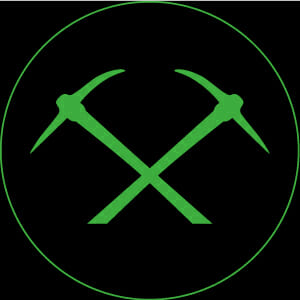 15. Missouri S&T Miner Threat (2018 finish: 1st in South Central, T-11th at Nationals)
With high expectations going into Nationals after a strong performance at Regionals, Miner Threat disappointed in Rockford, failing to qualify for prequarters. However, S&T brings back 19 players from last season, headlined by 5th years Will Imming and Mitchell Zimmerman, their top two goal scorers from 2018. A strong showing at Missouri Loves Company this fall suggests that Miner Threat will bounce back from their disappointing Nationals last year and return to the big show.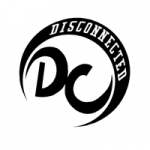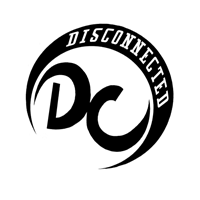 14. Georgia College Disconnected (2018 finish: 1st in Southeast, T-5th at Nationals)
To state the obvious, the loss of 2018 Player of the Year Nathan Vickroy is going to be tough for Georgia College to overcome. However, Vickroy's sidekick, Jacques Perivier, is coming off a strong season with Atlanta Chain Lightning and will be ready to carry more responsibility for Disconnected. Alec Powers and Rylan Gordon will also step into bigger roles this year, and with the legacy of success Georgia College has established in the region, they'll be favorites to win the Southeast once again.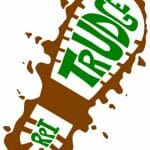 13. RPI Trudge (2018 finish: 1st in Metro East, T-13th at Nationals)
Led by ten seniors and graduate students, RPI overcame an up-and-down regular season by catching fire on Sunday of Regionals and qualifying for Nationals. Alex Curreri and Andrew Yale led that charge and will be sorely missed, but James Veitengruber and Pierre Fabris return as one of the strongest cutting duos in the division. Combine them with the coaching of David Ferraro, and RPI should have the tools to reload for the 2019 season.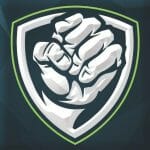 12. John Brown Ironfist (2018 finish: 3rd in South Central, T-13th at Nationals)
Losing your best two players is always tough, but the loss feels even greater when you only had ten players on your roster. Such is the situation for John Brown entering this season. Grant Bruner and Ethan Bolthouse are talents that any team would struggle to replace. Fortunately for Ironfist, those are the only two players they lose from last year's team, and Spencer Patterson looks like he'll be one of the strongest offensive threats in the country. At this point, John Brown has proven that they've developed a program that will be nationally competitive every year, and 2019 should be no different.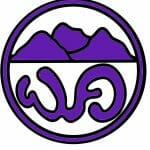 11. Williams College WUFO (2018 finish: 4th in New England)
In what was supposed to be a rebuilding year after the graduation of Emmett Blau, Williams made a surprise run on Sunday to the game-to-go, falling just short against Middlebury in a closely contested game. WUFO has carried this momentum into the 2018 fall season with an impressive showing at Northeast Classic. Kees Knight is one of the best throwers in the country, and he's surrounded by athletic cutters and defenders like Kaizen Conroy. In a competitive New England region, WUFO will be hoping for as many strength bids as possible. Regardless, they had the best highlight reel from a D-III team last year, so they can hang their hats on that.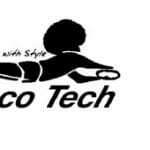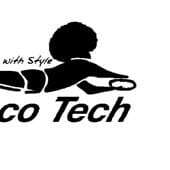 10. Michigan Tech DiscoTech (2018 finish: T-3rd in North Central)
One of the surprises of the 2018 season, Michigan Tech returns stronger than ever in 2019 and will be in contention for a strength bid for the North Central. Brendan McCann is back for a fifth year to marshal the backfield and Frank Uganski also returns as McCann's favorite target. Wins over Missouri S&T, Cincinnati, and Minnesota-Duluth at Missouri Loves Company show that there won't be a slow start to the spring for DiscoTech; nobody will be caught off guard by them this season.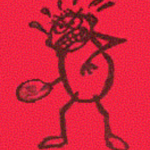 9. Wesleyan Nietzsch Factor (2018 finish: T-3rd in Metro East)
The number one seed going into Metro East Regionals enters the 2019 season as favorites once again. Wesleyan return key players such as Jesse Broad-Cavanagh and Matthew Erodici, and the roster continuity has resulted in a strong fall season. Nietzsch Factor finished third at both Lobster Pot and Northeast Classic, picking up wins over Bowdoin and Bates along the way. Expect Wesleyan to finish the regular season at the top of the Metro East once again.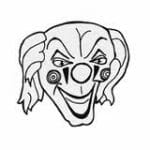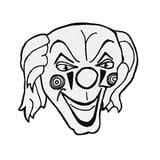 8. Bowdoin Stoned Clown (2018 finish: 2nd in New England, T-5th at Nationals)
Stoned Clown is a "glass half-empty or half-full?" situation. The glass half-empty view would focus on their 15-2 loss in the quarterfinals of Nationals last year to Bryant and their middling fall season that features losses to Wesleyan and Maine. The glass half-full view of Bowdoin sees their strong performance in pool play of Nationals, where they were one point away from beating Air Force in pool play, and the return of talents like Conor Belfield and Tenzin Choezin. We have the latter view and expect Bowdoin to be towards the top of the New England region once again.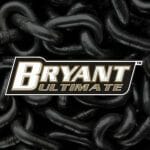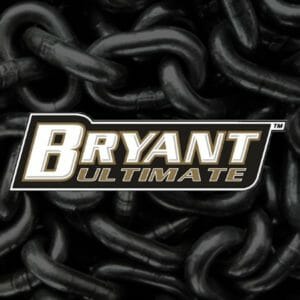 7. Bryant Craze (2018 finish: 1st in New England, National Champions)
Last year, we expected a drop off from Bryant after the graduation of Jacob Garfinkel. Despite the losses of Alex Kenworthy and Cameron Jack, we're not going to make that same mistake this year. The defending national champions have shown the ability to develop talent to reload every year, and their famous zone defense is going to keep them competitive against every team they play. Justin Kunkel broke out as a goal scoring machine in Rockford last year, and he'll be asked to carry an even bigger load this season. Expect coach Jim Bishop to figure out the formula for maximum success with Kunkel and the other athletes on Craze.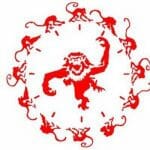 6. Richmond Spidermonkeys (2018 finish: 1st in Atlantic Coast, T-9th at Nationals)
The 2017 champions had a forgettable performance in Rockford last year, but they bring back one of the most talented teams in the country. Chris Selwood enters as perhaps the best throw-and-go handler in the division. Ben Weinstein, Xavier McCormick, Harris Cannon, and Chris Cassella form a powerful junior class. The leadership of the departed Justin Keller will be missed, but coach Matt Graves will have this team in a position to succeed once again.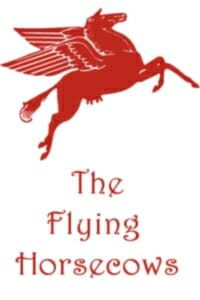 5. Oberlin Flying Horsecows (2018 finish: 1st in Ohio Valley, T-11th at Nationals)
After a regular season that saw random spots of success, Oberlin caught fire in the series, going undefeated at Conferences and Regionals to qualify for Nationals. The departed Toby Harvey leaves a sizable hole in the Flying Horsecows' backfield, but they bring back 12 of the 17 players on their roster this past season, including Ultiworld Freshman of the Year Noah Zobel and Julian Bregstone.
Zobel dominated the deep space last season, providing a matchup problem for every opponent Oberlin played, and Bregstone is one of the most underrated players in the division, making plays on both sides of the disc. The Flying Horsecows should win the Ohio Valley again, this time with their sights on a stronger showing at Nationals.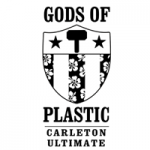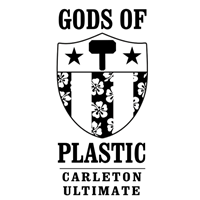 4. Carleton GoP (2018 finish: 1st in North Central, T-3rd at Nationals)
One of the most prominent programs in the division, GoP is losing nine seniors from last year's National semifinalist team. Fortunately for Carleton, part of being an elite program means reloading instead of rebuilding, and GoP will once again have nine seniors this season. Saul Wildavsky leads a strong cutting group that will need to support a new backfield for the GoP offense, as they work to replace the production of the graduated Abe Eichner.
Defending Coaches of the Year Michael Massad and Anders Berglund showed the ability to create a system that maximizes their talent last season, and we expect the same this spring.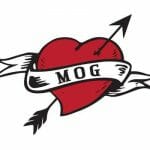 3. Mary Washington Mother of George (2018 finish: 2nd in Atlantic Coast, T-5th at Nationals)
Losing the defending Donovan Award winner would be tough for any team to replace. That said, Mary Washington is better equipped than most to deal with such a loss. Mother of George brings back big man Joe Richards for his fifth year. Fresh off a summer with Truck Stop, Richards has developed into an exceptional defender capable of leading a D-line offense after a turn. Along with Beau De Koninck, Richards helps form one of the best pairs of cutter defenders in the division.
On the offensive side of the disc, look for Harper James to step into Zac Norrbom's role as center handler on offense. If Mother of George can solidify their new look offense, their defense will again make them one of the best teams in the country.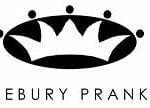 2. Middlebury Pranksters (2018 finish: 3rd in New England, T-3rd at Nationals)
Probably the most technically gifted team in the division last year, the Pranksters fell just short of a National Championship after struggling to handle Air Force's athleticism in the semifinals. Middlebury returns 22 of the 24 members of last year's team, and while the losses of Connor Levesque and Connor Hanify will hurt, the talent that the Pranksters bring back more than makes up for it. Dylan Salzman just made the U24 men's team, and his summer handling on the Johnny Bravo O-line has taken his game up another level. Kai DeLorenzo was maybe the most dominant cutter at Nationals last May. Even as just a freshman, Ian Hanson was an elite handler defender in 2018.
To top it all off, the Pranksters add freshman Leo Sovell-Fernandez, who played on the U20 U.S. National Team at WJUC 2018 in Waterloo, Canada. Middlebury will be on a mission to avenge their loss to Air Force, and if the immense amount of talent they return continues to develop, they just might be able to do it.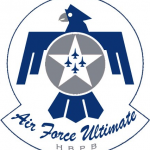 1. Air Force Afterburn (2018 finish: 2nd in South Central, Runners-up at Nationals)
The 2018 runners-up return in 2019 as the preseason #1 team in the country, and looking at their roster, it's easy to see why. Alan Villanueva spent his summer playing on the Johnny Bravo D-line, developing his defensive abilities to match his prodigious throwing skills, and this growth paid off with a spot on the 2019 U-24 Mixed team. Noa Chun-Moy played with Denver Inception this summer, gaining experience at high-level club tournaments across the country in big games. Matthew Moshea returns as the best goal-scorer in the division, using his size, athleticism, and anticipation to consistently find the disc in the end zone. Trevor Browning is a significant loss on the D-line, but players like Michael Delatte are more than capable of stepping up to fill the void.
Afterburn was exposed last year by Bryant's zone, looking stagnant and failing to have the patience necessary to work through it. Coach Carl Chan will make zone offense a point of emphasis this season, and if Air Force can fix this weakness, they'll have the skill and athleticism to win their first National Championship.