We preview the top 25 teams heading into the 2019 season.


We are excited to present the 2019 preseason Club Power Rankings! As we head into a new season, we've looked at past performance, roster changes, early season results, and more to figure out how we think the team could stack up this season. Take a look at our first rankings set of the summer and read up about each Top 25 team.
Also, if you haven't yet, be sure to check out our full Men's Club Primer to learn all you need to know about division-wide storylines, players to keep an eye on, and a rundown of contenders in each region for 2019.
Without further ado, here's the preseason Top 25:
—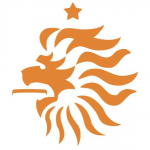 1. New York PoNY (2018 finish: #1 in Power Rankings, National Champions)
The Golden State Warriors seemingly collapsed just as PoNY became the greatest super team in the country. Coincidence? Yeah, probably. Doesn't mean it's not true. New York kept together its championship-winning core and built on it. It's offseason additions are off the charts. Picking up Jibran Meiser, Marques Brownlee and Jeff Babbitt, all part of the AUDL's Empire, would be enough to move the needle. Add in former World Games standout Grant Lindsley, Ultiworld's 2016 DPOTY and Ironside mainstay Jack Hatchett, and former college national champion at Pittsburgh Alex Thorne and now you have entered super team status.
Now PoNY must contend with having a target on its back. You could argue it already did last season with the additions of Jimmy Mickle and Beau Kittredge, but it is different to enter the season as the defending champs and title favorites. That is a task Ben Van Heuvelen and Bryan Jones will have to tackle. It won't be something this team will focus on, but could this legitimately be a team that goes undefeated? History says no, but this team has earned the hype and now they have to back it up.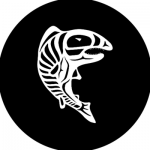 2. Seattle Sockeye (2018 finish: #3 in Power Rankings, T-3rd at Nationals)
It is amazing the difference a year makes. Heading into last season, Sockeye was coming off a terrible Nationals performance that saw the fish go 0-3 in pool play. Then a funny thing happened, Seattle reloaded and played exactly like it had all year before their stumble in Sarasota. It wasn't really a surprise, just Sockeye showing it was ready for the Nationals stage again.
There is definitely talk of a new era in Seattle as BJ Sefton, Danny Karlinsky, and Sam Harkness all leave the team. They made up a good chunk of the veteran presence on the roster. However, only Zane Rankin represents another significant departure. Dylan Freechild, Trent Dillon, Chris Kosednar, Simon Montague, and Jacob Janin step up as the next core built on speed. Adding Eli Friedman and Nathan Kwon only increase Seattle's ability to play small ball on a team already boasting Xander Cuizon-Tice, John Randolph, and of course Freechild. Prepare for Sockeye to challenge for a title once again and look like the fastest team on any field in the process.

3. Chicago Machine (2018 finish: #7 in Power Rankings, T-9th at Nationals)
Perhaps no team had a stronger offseason than Machine. Gone are a number of mainstays (AJ Nelson, Travis Carpenter, Kevin Kelly); in are Paul Arters, Johnny Bansfield, and Joe White, three immensely impactful players formerly of High Five fame. Add in the incredible abilities of Kurt Gibson, Pawel Janus, and Von Alanguilan, and Machine should be considered semifinal favorites. This all coming off a quarters appearance where it took PoNY to the brink. With both High Five and Mad Club folding, Chicago has become the sole hub for Great Lakes ultimate.
Some coaches in the division envision this as being more of an Austin Doublewide approach as the team looks to pull talent from a larger geographic area. Keegan North, Peter Graffy, Zane Rankin, and Tim Schoch all figure to be solid additions to fill out what will likely be the deepest Machine team we've seen in quite some time. If Chicago can get it all to gel, and Gibson returns to full form after an offseason shoulder injury, they could be the best chance the division has at stopping PoNY.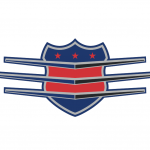 4. Washington DC Truck Stop (2018 finish: #5 in Power Rankings, 5th at Nationals)
If not Machine, Truck look like the other most likely team to make the jump up to semis, which would be a good result for a team that has made one semifinal in the past decade. But don't tell them that, because they want it all this year. A semi-pathological obsession with beating PoNY has them in a championship-or-bust mindset despite having never made a championship game before.
Last year's team thrived on chemistry, a chip on their shoulder, and the ascension of Rowan McDonnell. This year they have more splashy talent, and the challenge will be how to integrate it onto a team that had found a well balanced approach. Nicky Spiva and Joe Freund are back after a year in the mixed division, Ted Sither adds some pop to the handler core, and Christian Johnson will give the defense a go-to cutter off the turn. It will be up to Darryl Stanley to figure out how to make sure these additions to the team are a wind in the sales and aren't rocking the boat.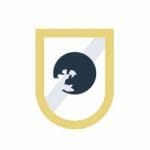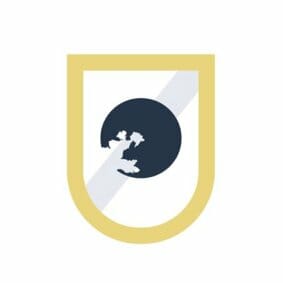 5. San Francisco Revolver (2018 finish: #2 in Power Rankings, 2nd at Nationals)
People are treating the Revolver roster like an extinction level event occurred, and while a generation of talent was wiped off the map in the exodus from last season, this is still one of the most talented rosters on the planet with eight players who have represented the US on a WUGC or U24 national team in the last cycle. If you took this squad and swapped jerseys with anyone else, they would undoubtedly be considered a semis contender, if not a semis lock. But expectations are higher for the five time champs — the double-edged sword of exceptionalism I guess. Time to see if IHD made players great, or if great players made IHD something to believe in.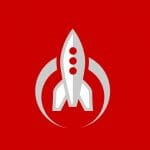 6. Denver Johnny Bravo (2018 finish: #11 in Power Rankings, 11th at Nationals)
While some teams revamp, Denver Johnny Bravo simply retooled. After all, this is the only club to beat PoNY from the second day of US Open onward. Bravo scored some major offseason pickups, most notably Ring's Jon Nethercutt and Revolver's Joel Schlachet, after a bit of a down year for the program in 2018. Integrating the new talent into the established core of stars including Ben Lohre, Dennison Bechis, and Matt Jackson, will be key to Bravo's ability to return to the late stages of the bracket in San Diego.
There is no question that in recent years Bravo faded to the fringes of the title conversation. Always seen as a lock to reach the show, it hadn't felt like Denver was in for a starring role. Now, Bravo seems poised to make a real run at a title, with a young core adding some proven veterans. If this team picks up some steam, woah mama.

7. Raleigh Ring of Fire (2018 finish: #4 in Power Rankings, T-3rd at Nationals)
From a certain perspective, Ring of Fire are the envy of many other teams. They have a massive talent pipeline, strong team systems, and a record of success that includes four National semifinal appearances in the last five years. But they've arrived at an inflection point: 2019 might be the year that they get over the hump and really challenge for a title, but it could also see them start to slide back toward the rest of the pack. The offense will have to figure out a way to work through long points without the transcendent throwing ability of Jon Nethercutt, as well as key cutters Goose Helton and Terrence Mitchell, all of whom have moved on from the team. If Ring do manage to reach or surpass the heights of seasons past, it will be due to big steps forward from recent college stars Matt Gouchoe-Hanas, Henry Fisher, and Liam Searles-Bohs. They also add a couple of potential weapons in athletic rookies Austin Von Alten and Connor Russell, formerly of Durham Brickyard and Philadelphia Patrol, respectively, to help flesh out their stable of cutters.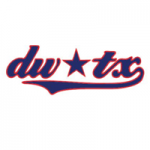 8. Austin Doublewide (2018 finish: #6 in Power Rankings, 6th at Nationals)
The re-separation of HIP from Dub in 2019 has allowed for a new generation of the brotherhood to emerge. If Doublewide is to maintain the level of success they have had in the past few seasons, they need shining performances from their high-potential young players like Kyle Henke, Gabe Hernandez, Carson Wilder, and Connor Olson. Dub also adds former Ring of Fire member Hunter Taylor to their arsenal of athletes, joining defensive standouts Jay Froude, Dan Emmons, and Kaplan Maurer. All in all, it's one of the most intriguing rosters Doublewide has put together in recent memory. It will be interesting to see them try to cohere against top competition at the Pro-Elite Challenge this weekend.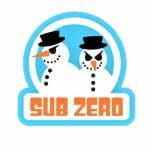 9. Minneapolis Sub Zero (2018 finish: #8 in Power Rankings, T-7th at Nationals)
After shedding some veterans and adding some former Mad Club mainstays, Sub looks ready to improve on their extremely successful 2018. Minneapolis announced its arrival by knocking off Revolver at US Open. Now it seems ready to be part of the national conversation. A powerful young core of Josh Klane, Ryan Osgar, Greg Cousins, Charlie McCutcheon, and Cole Jurek is capable of hanging with anyone in the division, but it'll be Sub's depth that will be the difference.
Codi Wood, Thomas Echols, and Nick Vogt all return with plenty of experience to help push this team forward. Jason Tschida and Tristan Van de Moortele are back for another run as well. Kevin Brown and Brandon Matis represent solid pick ups. With Mad Club gone, Sub is undoubtedly the kings of the North (Central), but it remains to be seen if they can move beyond regional dominance.

10. Vancouver Furious George (2018 finish: #10 in Power Rankings, T-9th at Nationals)
Welcome back to the big time, Furious George. After falling out of the Nationals conversation for a few years, Furious roared back last year, earning a bid for the Northwest and taking it to San Diego. It seems like this team is poised to stick around as well with its veteran core returning. Tim Tsang, Kevin Underhill, Hugh Knapp, Malcolm Bryson, and Morgan Hibbert are all back again. Fred Lam and Ty Barberi are back as well.
Vancouver didn't make a ton of offseason changes. Rumi Tejpar headlines the group of five players who will not be back. However, the additions of Ben Burelle from GOAT and William Vu from Banana Cutters give Furious even more explosive offensive potential. It may be one of the deepest years we've seen in some time in men's division, but Vancouver should be vying for quarters again come October.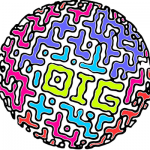 11. Boston DiG (2018 finish: #13 in Power Rankings, 16th at Nationals)
This isn't the same DiG team we've grown accustomed to over the past few seasons. Ben Sadok, Tannor Johnson, and Jack Hatchett all depart as part of a massive roster turnover. However they return Mac Hecht, now joined by his college teammates Ned Dick and Alex Liu. Ethan Bloodworth enters the fold as well to add a solid young core. It is not lacking savvy veterans either. Tyler Chan returns to the scene to join Josh Markette for another run.
Coming off a tough end to last season, where Boston finished last at Nationals — then first time in decades a Boston men's team failed to reach quarterfinals — they will now face an extremely tough and deep New England region, as GOAT and newly formed Sprout look to upset the balance. Given how new this group is, it wouldn't be a shock to see DiG stumble during the regular season while it works out the kinks.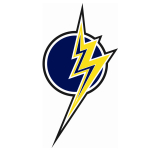 12. Atlanta Chain Lightning (2018 finish: #16 in Power Rankings, 15th at Nationals)
Phase one of the rebirth of Chain Lightning was a success. Under the leadership of head coach Miranda Roth Knowles, the long-lived club made a triumphant return to Nationals after a three-year absence. Perhaps just as importantly, they looked like a cohesive and dangerous team again in the process. 2019 could be even better. The amount of experience they collectively gained in San Diego last year, the first trip to club Nationals for twenty of their players, is one potential leap forward. Another? The addition of John Stubbs, who, despite already having two club titles on his resume, still seems like he might break out for a monster season. If the young players stick to their current trajectory and Stubbs starts to pick apart the division the way he did in college, Chain could be dreaming of more than just a repeat trip to the West Coast in October.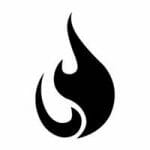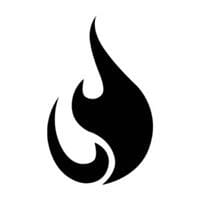 13. Pittsburgh Temper (2018 finish: #18 in Power Rankings, 12th at Nationals)
Will Temper be back at Nationals this season? It's hard to say, but coming off an appearance in 2018, Pittsburgh has to feel a lot more comfortable about its chances. It will feel even better if both they and cross-state rival Patrol can earn bids for the Mid-Atlantic this season. There is no doubt Temper lost a couple of key pieces in Michael Ing (returning to AMP), Marcus Ranii-Dropcho, and Jonah Wisch (Johnny Bravo), but the core of this team is back and continuity is strong throughout the roster. Sam Van Dusen, Tyler Degirolomo, Pat Earles, Max Thorne, and Thomas Edmonds all return. The biggest addition is journeyman Brett Matzuka, who most recently played with Ring. With young talent still flowing in from the local colleges, Temper should keep building. A year of Nationals experience only makes this team more dangerous.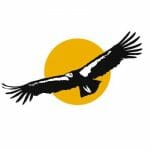 14. SoCal Condors (2018 finish: #15 in Power Rankings, 2nd at Southwest Regionals)
The past few seasons have been a long, hard road for the Condors. The team has toiled under Revolver's shadow for more than a decade, knowing their chances of making Nationals resides solely in their ability to earn their own bid. All that has changed this year. Not only has Revolver taken a step back, the Condors appear to be peaking as a program this season. Around 80% of their roster is on the Growlers, a team that won the West division and earned the 3rd best record in the AUDL this season. If they can carry this momentum into the club season, they're poised to have a breakout year.
A lot of their success will come down to their offensive unit. The addition of Jonathan Helton will likely have a major impact, along with stars like Travis Dunn, Tyler Bacon, and a returning Steven Milardovich. Even with the talent on their roster, it will still be an uphill battle for the team. If they want any assurances, they'll need to earn that elusive bid. The Condors have always hovered around or above the bid-earning line, and this year will likely be no different. With Nationals being held in their backyard, the urgency for them to clinch a spot at the tournament is more profound than ever.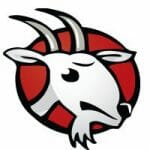 15. Toronto GOAT (2018 finish: #17 in Power Rankings, 3rd at Northeast Regionals)
Another year, another season of cautiously optimistic projections for Toronto. It is hard to pinpoint what happened to this team. After looking like world beaters as recently as 2014, this is a program that has now missed Nationals two of the past three years. That comes on the heels of five straight appearances. It is certainly not for a lack of talent or ability to win big games. GOAT reached the semifinals at WUCC last summer and gave Revolver a competitive test before the game was moved indoors.
Coach Sachin Reina says he doesn't expect the team to be solidified until later in the year, but the core looks set to return. Thompson McKnight, Isaiah Masek-Kelly, and Mark Lloyd are all on board with the help of a few new AUDL standouts in Akifumi Muraoka and Phil Turner. It doesn't seem like many big names are leaving either as Andrew Carroll, Remi Ojo, Geoff Powell, Nathan Hirst, Jaret Meron, Jeremy Norden, Iain McKenzie, and Cam Harris all appear on the PEC roster. There could one or two other notable names added down the line. The talent is back, now GOAT needs find a way to translate that into another trip to Nationals.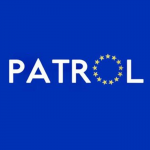 16. Philadelphia Patrol (2018 finish: #19 in Power Rankings, 3rd at Mid-Atlantic Regionals)
Is this the year Patrol harvests the fruits of youth? Massive roster turnover led to a very young Patrol team in 2018, one that coughed up a lead in the game-to-go against Temper, resulting in the first Nationals miss for the program since it was founded in 2015. There was more roster turnover this year for Philly, but the diagnosis is still the same: it's a young team that will have some highs and some lows. The question will be if they are quite ripe enough to get over the top in a tough region.
Patrol lost mainstays Quinn Hunzicker, Paul Klimkowski, and TJ Stanton, but hopes to fill the void by amassing more local talent. Philly picks up Scott Xu, Jake Price, and the Sands brothers from Garden State. Pittsburgh's Matt Hanna joins the crew as well. Most of the core spent the preseason playing together on the Phoenix in the AUDL, with young additions in Matt Ballman, Colin Masino, Brandon Lamberty, and Brice Dunn all suiting up this year. Returners Billy Sickles, Dave Baer, Jake Rainwater, Ethan Peck, and Himalaya Mehta form a solid group determined to continue building this team. Patrol will almost certainly be better at the end of the season than it will be at the start. Will that be enough?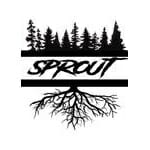 17. Amherst Sprout (2018 finish: unranked, new team in 2019)
While the Boston community seems to still be experiencing upheaval in the aftermath of last year's DiG/Ironside merger, there is entirely too much talent in New England to support just a single elite men's team. In another shakeup this spring, some top male players jumped to mixed, others retired or moved further afield. But a significant chunk of the young talent from western Massachusetts left Boston's top team and have reconstituted as the core of a new squad out of Amherst called Sprout.
Recent UMass standouts like Ben Sadok, Brett Gramann, and Chris Bartoli have paired up with an older generation of Boston studs like Jeff Graham, Will Neff, and Russell Wallack; even former Cal Poly SLO star Cameron Wariner shows up on the eclectic roster. With two sanctioned tournaments under their belt in June, Sprout has already proven they can easily handle traditional Regionals Sunday fodder and played DiG to within two points in the Boston Invite final. If all the pieces come together, Sprout could add a formidable new element to the already crowded Northeast region.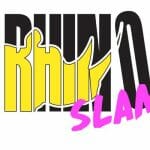 18. Portland Rhino Slam! (2018 finish: #12 in Power Rankings, 13th at Nationals)
Rhino certainly takes a step back this season after a 2018 Nationals appearance. Their young Ego stars — Will Lohre, Colby Chuck, Leandro Marx, Adam Rees — are gone. Taking their place are much less-known commodities in the elite ultimate world. We know that Raphy Hayes will continue to be one of the most underrated players in the division, but every other aspect of Rhino Slam! is a question mark heading into 2019. Can they compete with Sockeye? No, probably not. Do they have enough to play close with Furious George or even earn the NW another bid? Your guess is as good as ours.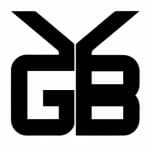 19. Madison Yogosbo (2018 finish: unranked, new team in 2019)
In the wake of Madison Club's break-up, Yogosbo was born (again). Colin Camp's crew is more or less a Hodag All-Star team, comprised of Wisconsin Alums both old and young. Names like Dayu Liu, Alex Simmons, Avery Johnson, and Aaron Spiess were once at the cutting edge of Hodag supremacy; their chemistry should pay immediate dividends. That's not to say Yogosbo is comprised solely of those who once wore the baby blue — Sef Van Kan, Natan Lee-Engel, and Elliott Mawby are CUT alums, while Victor Luo, Ryan Tucker, and Tarik Akyuz are fallout from Mad Club's demise. Earning a second bid for the North Central remains a long shot, but Yogosbo undoubtedly has the talent to compete with all but the most elite of teams.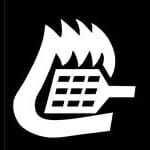 20. Durham Brickhouse (2018 finish: unranked, 4th at Southeast Regionals)
Brickhouse may or may not have the pieces they need to mount a serious run to Nationals, but you can bet they'll do everything in their power to make life hard for Southeast favorites Ring of Fire and Chain Lightning, not to mention fellow hopefuls Huntsville Freaks and Oakland Park El Niño. Young enough as a unit that their range of outcomes is wider than that of most of the other teams on this list, Brickhouse have managed to tip the scales in their favor with some flashy local pick-ups: Jacob Fairfax and Terrence Mitchell of Ring of Fire, along with Jakeem Polk from Turbine. That's some serious athleticism and toughness.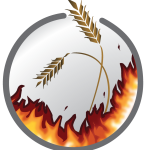 21. Kansas City Prairie Fire (2018 finish: #22 in Power Rankings, 3rd at North Central Regionals)
Midwestern conglomerate Prairie Fire continues to be a contender if not quite a serious threat to break the Nationals barrier. The squad got off to a strong start at Fort Collins Solstice, losing only to Bravo and trouncing a team with a similar profile in Inception. They will compete at both Pro-Elite and Elite-Select this summer in an attempt to play their way into a bid in the North Central. Expect Ryan Irvin, Allen Jones, and Joe Wheelock to continue taking on more responsibility as the season progresses, along with new additions Jeff Rehm, Colin Beauregard, and J.T. Stancil who played particularly well in Fort Collins. The team has managed to consolidate a considerable amount of the talent in the area, now it's just a matter of seeing how well they can trade punches with teams on an equal footing.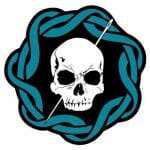 22. Seattle Voodoo (2018 finish: #23 in Power Rankings, 4th at Northwest Regionals)
As Portland Rhino Slam! took a step back this year, Seattle Voodoo, their close competitors to the north, made some quietly key offseason moves that could inch them closer to a Nationals appearance. Mark Burton — fresh off another successful season at the helm for the Washington Sundodgers — signed on to coach, adding experience and poise to a strong roster. Jeff Zhao joins the team as a two-way addition, and he's likely to make a strong pair with Dennis Casio for Voodoo's already speedy D-line backfield. Nick Roberts and Steven Benaloh return as captains and O-line leaders, each veterans of the Burton playbook. With Pro-Elite Challenge and Elite-Select Challenge on the books, Voodoo is putting themselves in position to sneak a bid into the Northwest's grasp with a few key wins, while betting on the early elite competition to raise their floor.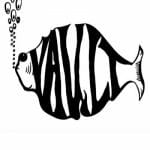 23. Virginia Vault (2018 finish: unranked, new team in 2019)
A brand-new entry into the men's division, Vault have thrown the greater-DC club scene into tumult by skimming much of the cream from the top of the rosters in the tier below Truck Stop. Whether or not that mixture proves powerful enough to leapfrog Pittsburgh Temper and Philadelphia Patrol for the region's presumed second bid to Nationals will be one of the truly compelling stories of the season. If they do, it would mean a triumph of on-the-fly team building and a major regional shake-up that could have ramifications for many seasons to come. If they don't, the high potential for chaos, given the circumstances of the team's formation, could make appointment viewing come Mid-Atlantic Regionals.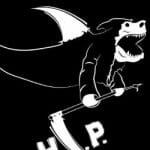 24. Houston H.I.P (2018 finish: unranked, new team in 2019)
Resurrection! Texas' good time boys are back for round two in 2019, once again spurning traditions like "practice" in favor of chemistry and AUDL experience. After taking a couple years off, we won't get to see H.I.P. at any TCT events this summer, but if they are able to stay committed and healthy, they should be able to inspire a bit of fear in the hearts of the South Central bid earners. Matt Bennett, Dillon Larberg, and Connor Ughetta will man the backfield for this squad, while Thomas Slack, Mick Walter, and Reid Bacon roam the cutting lanes. The club was good enough to qualify for Nationals in 2016 as underdogs — they'll be looking to run that play again.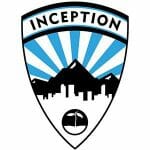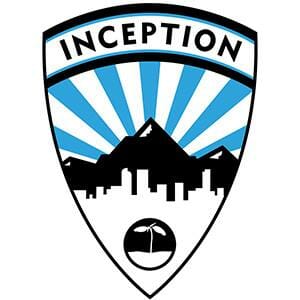 25. Denver Inception (2018 finish: #21 in Power Rankings, 3rd at South Central Regionals)
Always the bridesmaid, never the bride, Inception were losers of two games-to-go to elder brother Johnny Bravo at 2018 South Central Regionals. Like many of the squads in this section of the rankings, Inception is a perennially talented and well-organized team that will eventually have to earn themselves an extra bid to truly sniff the National stage. The extensive turnover between Inception's 2018 and 2019 roster would normally be a red flag, but the team played to expectations at Fort Collin's Solstice, and punched above their weight in a game against Johnny Bravo. If they can hold their own this early in the season, Inception could have a formidable squad by the time sectionals rolls around.