Team building may be harder, but it's not impossible!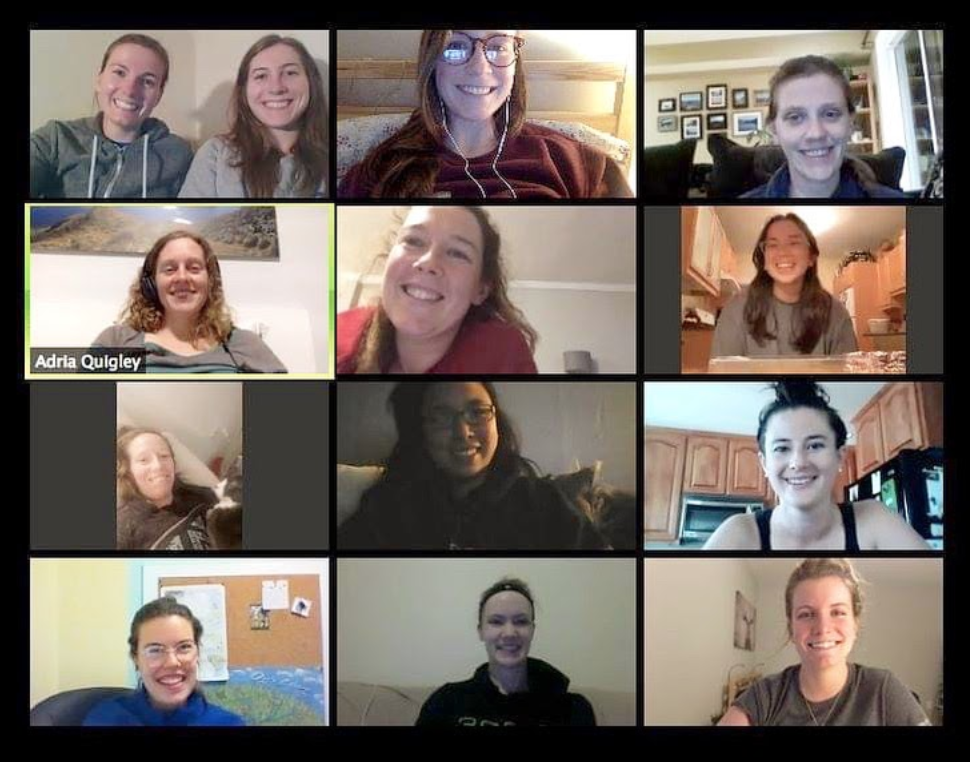 Tuesday Tips are presented by Spin Ultimate; all opinions are those of the author. Please support the brands that make Ultiworld possible and shop at Spin Ultimate! 
We are living through an unprecedented time with a lot of uncertainty. Most elective activities, including ultimate, have come to a screeching halt, leaving us wondering what to do without the practices, games, and team bonding experiences we generally rely on to satisfy our physical and mental health needs.
Spring is normally the time when club teams start to gear up for tryouts and all the off-season work can begin to payoff. It's also usually a time to reconnect with teammates and enjoy all that being part of a team has to offer. Though this cannot happen on a field right now, there are still ways to foster these valuable relationships and connect with your teammates until you can play with them again.
1. Schedule video hangouts (Zoom/Skype/Etc.)
This one is kind of obvious, but video conferencing is a great way to stay in touch. At first, it may feel like you need to have a "purpose" for the session — like watching tape or discussing ultimate — but sometimes just getting onto a video chat with no plan or agenda in mind can be the best. One of the most enjoyable parts of ultimate is the bonding and chatting that happens between games, on drives, and after practice: this can replicate that. Just tuning in for an hour to two to chat, laugh, and enjoy each other's company is therapeutic in more ways than one.
Know people who were excited to try out for the team this year who weren't on the roster in years past? Invite them too! A casual chat is a great way to meet new prospective players so that when tryouts do roll around, everyone is comfortable and excited.
2. Host watch parties to stay on top of your game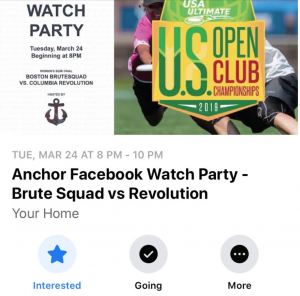 Just because fields are closed doesn't mean the learning has to stop. Thanks to the huge library of games that are available through various platforms online now (check out Ultiworld's 1000+ game library!), you could spend this whole social distancing period watching tape and increasing your ultimate IQ. If you want to really increase your knowledge, set up a watch party with your team so you can watch the game together (Facebook has a great feature for this) and then everyone can share their thoughts and notes.
Check out Watch2gether.com for a synchronous viewing and integrated chat for watching any YouTube or Vimeo video together at the same time.
Halifax Anchor is hosting weekly watch parties with the wider Halifax ultimate community
If you want to get really technical, assign specific tasks to people to make sure you draw out all the possible education from the game; ask people to watch the game beforehand and focus on one specific thing (handler resets, continuation cutters, defensive switching, etc.) and then come together to watch the game and share what you learned. Your teammates will notice things that you may not and everyone will be better off.
You can also tune in to Ultiworld's live Send it Back games for a new perspective on games from top players and coaches.
3. Create an at-home fitness program for the team to continue working towards its goals, complete with a team workout playlist
It's definitely a bummer to not have access to a gym right now, and garnering up the motivation to workout is not always easy. But having an at-home program in place for the team can be inspiring and bring some sense of normalcy back into this very strange time. Plenty of personal trainers are adapting to the current world by offering at-home options for people with little to no equipment and would likely be more than willing to work with a determined team to create something functional, accessible, and challenging. There are some useful ideas in recent Tuesday Tips.
To feel even more connected, create a training soundtrack by collecting everyone's favorite pump-up song and putting them into an Apple Music or Spotify playlist. That way, even though you'll likely be working out at different times of the day and week, you can still feel hyped up and connected to your teammates.
4. Up your team's social media game and feature your players and coaches
What better time to feature the cool people on your team than during a global pandemic when we're all glued to our screens? Teams all over the place are using this time to increase their social media presence and feature their rosters to keep friends, family, and fans connected. For example, the WUL's Utah Wild is giving control of their Twitter to each player for two days so people can get to know the roster better.
5. Post fun challenges to social media for veterans, prospective rookies, and fans alike!
One trend that has emerged through this pandemic is the idea of social media challenges. If you have any type of social media, you've probably seen some of these challenges in the form of fitness feats or embarrassing photos. This is a great way to engage with current and even past and future teammates!
Create a team challenge and encourage people to participate and post. The challenge could be anything! Cook a healthy meal, do 10 minutes of meditation, post a favorite ultimate memory, or complete a fitness challenge: the sky's the limit with these and the best part is they are a quick and simple way to stay engaged.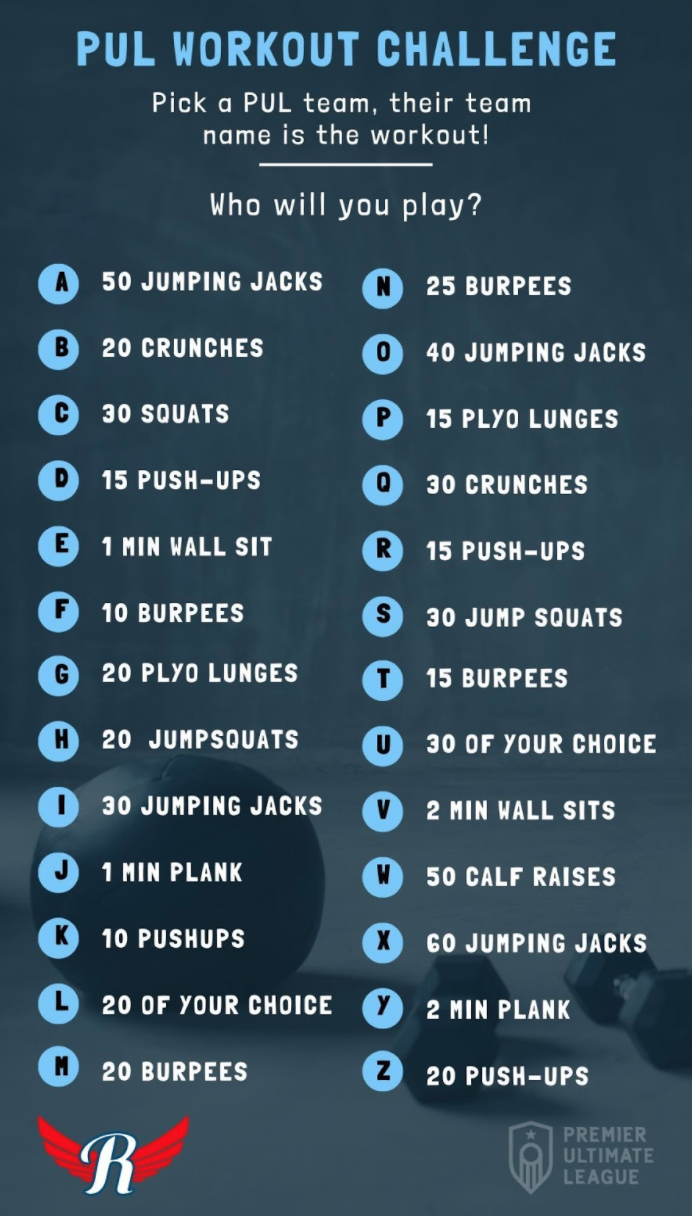 ***
Being part of a team is about connecting with your teammates and supporting them on and off the field. At a time when we are all stuck off the field, that support is more important than ever.
Ultimate is more than a sport: it is a community of people who share a passion and who care about one another. The relationships we build through ultimate are stronger than just on-field chemistry; they are important features of our lives that have been built through hard work, perseverance, and common goals.
Now is the time to be the teammate you've always wanted! Reach out to people when you can, and don't be afraid to ask for help if you need it.