Ultimate's first columnist?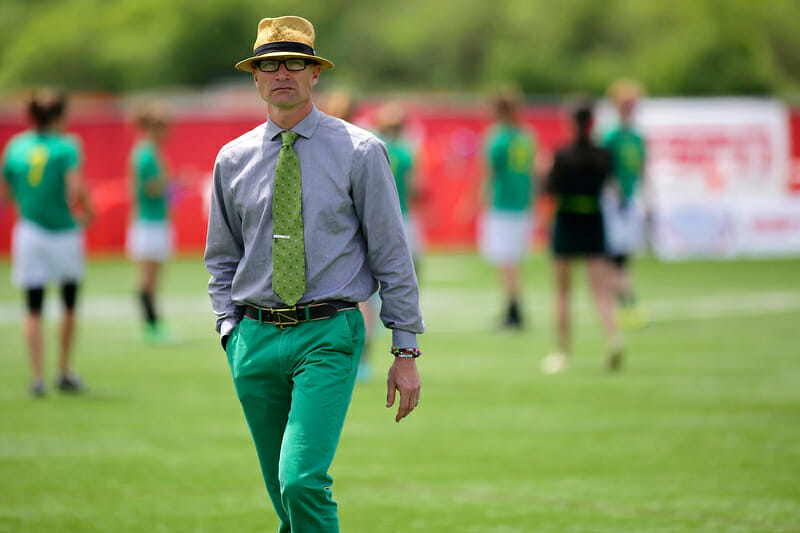 Sideline Talk is Ultiworld's subscriber-only podcast about the people and personalities of ultimate. Charlie Eisenhood hosts long form, in-depth interviews with marquee figures in the sport.
Lou Burruss is a former US and world champion with Seattle Sockeye and one of the pioneering coaches of the college game. He started coaching Carleton Syzygy in 1997 and led them to three straight finals, culminating in a win in 2000, and then coached Oregon Fugue from 2008 to 2015, winning three championships. His influence on the game extended off the field as well: he wrote a highly influential blog, Win The Fields, and was the frequent subject of profiles on Ultiworld.
Lou has been away from coaching the elite game for over five years now, but his insight is as sharp as ever. Hear from him on the latest edition of Sideline Talk.
Sideline Talk: Lou Burruss [Ep. 34] is only available to Ultiworld Subscribers
Already have a subscription? Log in
Whether you visit Ultiworld for our reporting, our podcasts, or our video coverage, you can help us continue to provide high quality content with a subscription. By becoming a subscriber, not only do you receive benefits like exclusive articles and full article RSS feeds, you also help fund all of Ultiworld's coverage in general. We appreciate your support!