You may not believe it now, but eventually you're going to admit to yourself that you wish you started playing ultimate ten years sooner.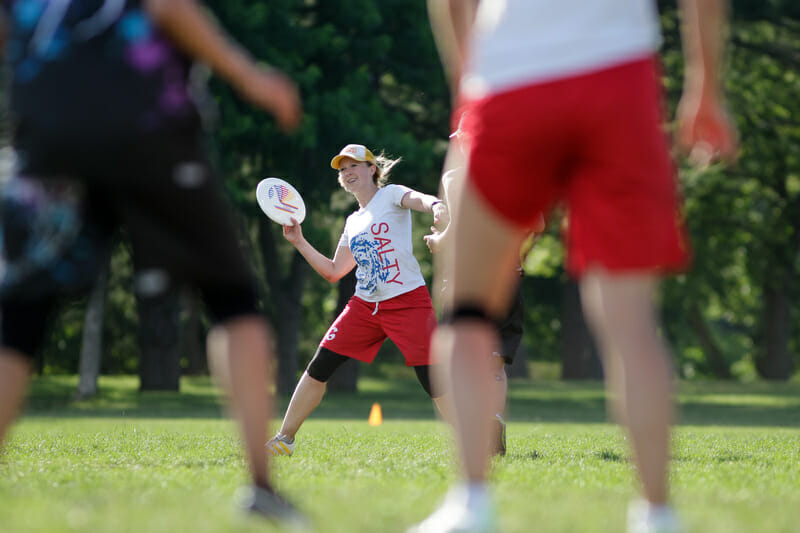 With ultimate still on its pandemic-induced hiatus, our new "Stall 9" column is an opportunity for Ultiworld staff members to share random opinions or reflections on what they're thinking about or miss most from the sport. Just as is the case when the stall count reaches 9, anything goes.
Hey, Kelsey of 2015. Stop judging ultimate. It's not cool, and it's not really that funny. And in the end, the joke is going to be on you, because you're going to start playing soon and it's going to completely change your life.
You know how you always joke that it's "not a real sport" to the ultimate players you know? Even though you've never actually watched a single game? Well, put simply: it is. Your co-worker is going to convince you to join his recreational summer league team because your soccer team disbanded, and within months, it's going to become your favorite sport you've ever played.
Stall 9: Dear Past Kelsey is only available to Ultiworld Subscribers
Already have a subscription? Log in
Whether you visit Ultiworld for our reporting, our podcasts, or our video coverage, you can help us continue to provide high quality content with a subscription. By becoming a subscriber, not only do you receive benefits like exclusive articles and full article RSS feeds, you also help fund all of Ultiworld's coverage in general. We appreciate your support!