Doing our best to lay out the known knowns in a season with plenty of unknown unknowns.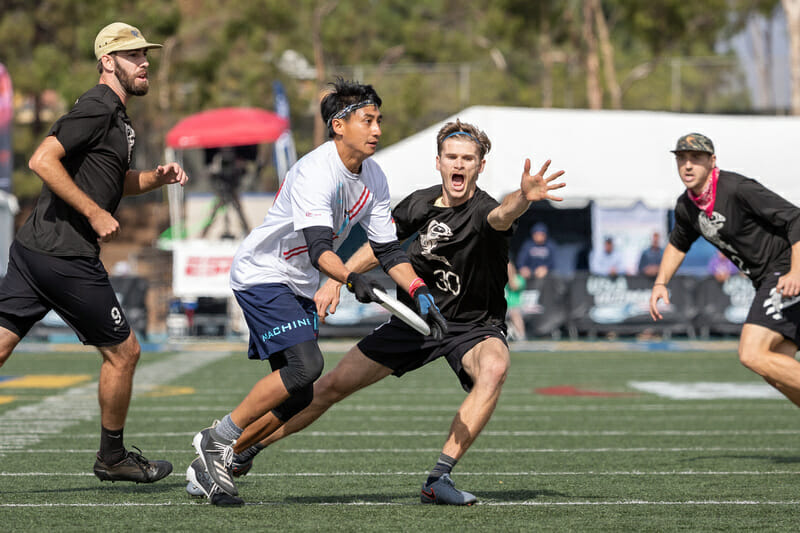 Previewing a new club season is always a big task, checking in with programs across the country to see how their squads are shaping up and what their prospects look like for the summer ahead. In 2021, even that is a total crapshoot. Rosters? Schedules? Expectations? Most teams still don't have a firm handle on these things yet as the calendar flips to July. Stalwart programs are piecing together whether or how they'll even compete in a regular season. Major TCT events are being revamped and inviting teams far beyond the traditional powerhouses. Players have the freedom to freely move between rosters and divisions throughout the summer, so we may not have a clear picture of the competitive landscape until Series rosters are finalized in the fall. As we head into a season perhaps unlike any we've seen before, the one thing we know for certain is that we should be ready to expect the unexpected.
For now, we'll do our best to share what we've learned so far as the regular season kicks off in earnest this weekend in Denver with the Pro-Elite Challenge.
Club Division 2021 Primers:   Men's   |   Mixed   |   Women's
To stay updated on the evolving storylines, teams, players, and games this season, support Ultiworld's club season coverage and visit our subscription page.
Major Storylines
How big is the tier of championship contenders?
For all of the caveats around the unpredictability of this season, as of now it sure looks like we're headed for a repeat of the most recent semifinal slate. The same four teams who squared off on ESPN during the final weekend of the 2019 season seem to be a class above the rest of their competitors in terms of having legitimate title aspirations.
Seattle Sockeye has undoubtedly reloaded following its 2019 championship — most of its title-winning roster is back for another run and they've added a few nice pieces to complement their existing core. Chicago Machine is in a similar position after reaching the final in 2019: Dalton Smith joins an already very talented squad. After years of peaking in the semis, Ring of Fire could finally be in position to get over the hump, as the young Raleigh team is set to keep Jack Williams and add some surprise pickups. And despite a step back in 2019, New York PoNY's roster is still full of proven playmakers with championship experience who aren't yet ready to consider their title window closed.
After that, things start to get a bit murky. Portland Rhino Slam! made huge strides in 2019 and seems to be on the verge of elbowing their way into the semifinals conversation. They pushed PoNY to the brink in the bracket at Nationals, but also got crushed 15-5 by Ring in the same tournament. San Francisco Revolver is likely still a factor based purely on the talent available in the Bay Area, but their roster is in flux after some major departures, and they don't seem to have the same title-or-bust mindset that previous iterations have had. Washington DC Truck Stop has been a consistent name in the division's upper echelon for the past half-decade but has just a single semifinal appearance to show for it and now faces similar issues to Revolver with a potential exodus coming. Nicky Spiva is out and Rowan McDonnell is considering sitting out the club season as well. There are plenty of teams that are or could be "good," but there are simply too many question marks around them right now to feel like they belong in the same category as the top four.
Never rule out a dark horse, but if I had to bet, I would say the winner of 2021 Nationals in the men's division will come from Seattle, Chicago, New York, or Raleigh.
Raising Chain
Something good is bubbling up in Atlanta again. Following their 2009 championship, division mainstays Chain Lightning enjoyed a stately, sumptuous decline from the ranks of the title contenders. But dwelling in the lower half of the Nationals field — or out of the picture entirely from 2015-17 — has been more of an opportunity to rebuild than an out-and-out downfall. They seemed to have turned a corner in 2019 as the first seeds of the Miranda Knowles coaching era came into maturity.
A big part of the upswing comes from Knowles' experience and consistency as a strategist, developer of talent, and program builder. You can see it in the way that players like Kelvin Williams, Austin Taylor, and Michael Fairley have come into their own on her watch, elevating their individual skills at the same time as they homed in on their roles for the team.
Now those homegrown developments have resulted in some big-time recruiting, too. Star John Stubbs, who should be smack dab in the middle of his prime this season, returned to his old stomping grounds in 2019, bringing with him championship experience from seasons with Boston Ironside, San Francisco Revolver, and Team USA. And, this year, the club brings in Antoine Davis — more on him below — another tough cover with championship experience who appears to be at the height of his powers. It's a lovely turn of events — it wasn't so long ago that the team would regularly lose premier players1 to other parts of the country.
A lot needs to go right for Chain Lightning to break through to quarters or semis in October — and they still have to contend with Raleigh Ring of Fire's iron grip on the Southeast region. But for the first time in nearly a decade, they look like they have their mojo back.
More than just the TCT
While a few teams, PoNY and Sockeye chief among them, are trying to engineer as traditional a season as possible under the circumstances, several clubs are abandoning the strictures of the Triple Crown Tour and embracing a pre-TCT mindset. Only a handful of elite teams are heading out to Colorado for Pro-Elite Challenge (Sockeye, PoNY, Condors, and Johnny Bravo), and attendance is looking spottier than usual at the rest of USA Ultimate's regular season events.
That doesn't mean the regular season is a wash, as several non-TCT tournaments are due to receive a bump in notoriety in the place of usual TCT programming. Boston Invite (7/17-7/18) is set to go off like a starting pistol for teams on the East Coast, with several mid-to-high level Northeast and Mid-Atlantic teams in attendance to kick off the competitive stretch of their season. Tournaments like Boston Invite carried more clout before the Triple Crown Tour started siphoning off top teams, but this year it and similar pre-TCT legacy tournaments such as Chicago Heavyweights (7/31-8/1) stand to regain some lost prestige.
Perhaps the most prestigious tournament outside of the Tour that won't be returning is Chesapeake Invite, but in its place Truck Stop will be hosting the I-95 Corridor tournament (7/24-7/25) outside of DC. Truck, Temper, Vault, and a few other Nationals hopefuls will be there, making it an event to definitely keep an eye on.
It's unclear where all of the West Coast teams are going to end up playing. Many will certainly be at Pro Champs in Boulder, but it seems likely given the trends going on elsewhere in the country that a tournament is going to pop up somewhere to give everyone a shot of competition going into the postseason.
The AUDL effect
There has always been some push-pull between the AUDL and elite men's club, with some teams taking advantage of the extra reps that the AUDL can provide and other teams entirely avoiding any crossover with the local AUDL outfit. But, in 2021, things are messier than ever, with the AUDL season starting a lot later (the season runs June to September instead of its usual April to August) and thus crossing over more with the USAU club season.
We're seeing a lot of different approaches: Chicago Machine is going heavily in on the AUDL season before turning the focus to club; Raleigh Ring of Fire is going a step further and not even playing tournaments before the Series. On the other hand, Sockeye is completely separate from the AUDL's Cascades, and New York PoNY has very little crossover between the rosters this year, to the point that many players (and coaches) had to choose whether they wanted to play with the Empire or PoNY.
"The last couple of years, the PoNY and Empire relationship has been difficult to handle," said Jimmy Mickle.
Lingering frustrations from conflicts between AUDL games and PoNY practices and tournaments led the PoNY captains to require more commitment to attending team events this season. There is a sense that part of PoNY's inability to regain the form they had in their 2018 championship run was due to missing players to the AUDL.
The chips have fallen: many former Empire players (Harper Garvey, Grant Lindsley, Jibran Mieser) didn't return to the AUDL this season (nor did coach Bryan Jones), and just a few of 2021 Empire competitors will be playing with PoNY (Ben Katz, Ben Jagt, Marques Brownlee). There are a number of Empire players — Jeff Babbitt, Mike Drost, Josue Alorro, Matt Lemar — that aren't returning to PoNY in 2021.
It's not just in New York, though: far more players this year have chosen to play in the AUDL but skip the club season (or at least skip playing for a top competitive team) than ever before. Is this a sign of a sea change in how players prioritize their elite ultimate competition? Or is this a pandemic effect? We may not know the answer until 2022, but it is certainly going to have an impact on this season.
Breakout Players To Watch
Typically in our club season previews, we highlight the big-name stars who will likely end the year challenging for major award honors. This season, we're calling your attention to some slightly lesser-known players that we think are ready to make a leap and leave their imprint on the season. Expect to see these names dotting tournament recaps as the season goes along.
Orion Cable (Boston DiG)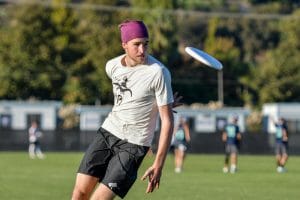 For those in the know, invitations to the Orion Cable hype train have been on sale for years. They were there in the glowing praise during YCC recaps from 2017 and 2018. They were there in coverage of the club mixed division in 2019, when Cable was a major cog for Slow White and finished in the top five for Breakout POTY voting. They were there in the early returns from AUDL 2021, where the 20 year old earned rave reviews in his first couple games with the Glory. No less than Charlie Eisenhood himself has proclaimed Cable to be the best men's prospect since Liam Searles-Bohs. At this point, the hype train has left the station and is rapidly gaining steam, so hop on now or get left behind.
A strong 6'3″, Cable is a prototype for the modern downfield threat. Not only is he big and skilled enough to own the air in the end zone, he is smart and fast enough to take advantage for big gainers underneath when opponents overplay him deep. Making the move over to the men's division in 2021, Cable figures to once again be a marauding figure for Boston, this time for a DiG squad still searching for their next offensive focal point. Don't be surprised if the wunderkind from Amherst makes that role his own this season.
Antoine Davis (Atlanta Chain Lightning)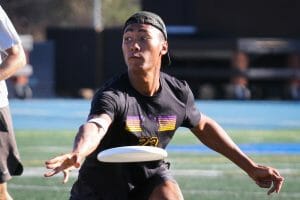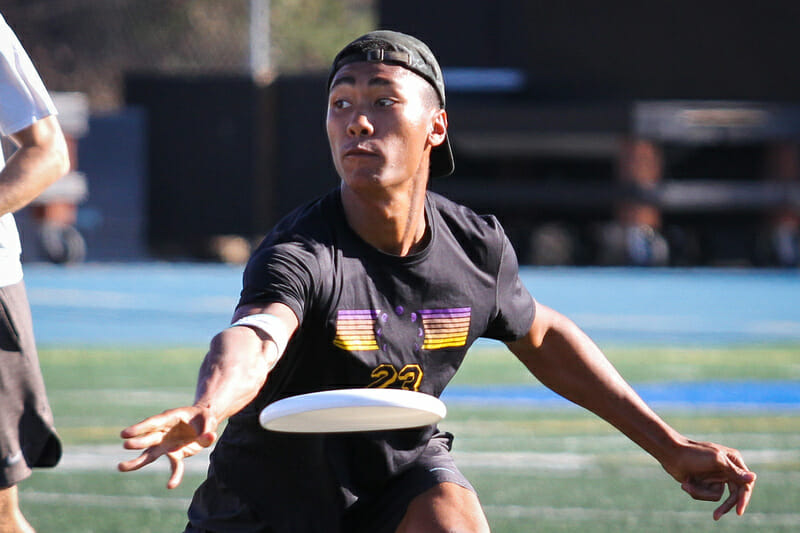 Antoine Davis is taking his talents to Atlanta after a star turn for three years with San Francisco Revolver. With every indication pointing toward a potential superstar season, his timing couldn't be better for Chain Lightning. Davis stormed onto the scene as one of the men's division's best athletes right from the start, and since then he has only been refining his game. He finished in the top-10 goal scorers at the 2019 Club Championships at the same time as he showed the first real signs of becoming a consistent big-time thrower to boot.
To judge from an early look at him in AUDL play for Atlanta's Hustle, the game appears to be slowing down around Davis: a sure sign of a player hitting his prime. He practically coasts at top-of-the-division speed in the open field, and a new sense of poise shines through when he gets off a huck or a hammer. He doesn't have any shortage of talent around him either as Chain figure to be a major player at Nationals for the first time in years. If they do, look for Davis to be a huge part of the reason why.
Paul Lally (SoCal Condors)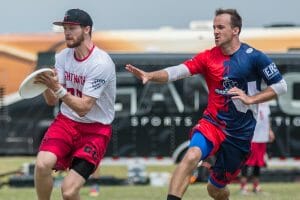 The SoCal Condors have spent the last couple of seasons fielding great teams who, unfortunately for them, have only been able to nip at the heels of Revolver in the Southwest. Paul Lally, most recently of Atlanta Chain Lightning, has moved out West and joined the team.
Lally is a good O-line player anywhere in the division, although not the kind of all-out force you would expect to turn such a strong tide on his own. But it's a special case with Condors where — hear me out — he might just be the key that turns the bolt that opens the door to true regional and national contention. With a turn-and-shoot mindset baked in the crucible of Chain's bullet-train offense the last couple of seasons, he's exactly the kind of high-skill mid who's going to pressure defenses to shift their focus from Travis Dunn and Goose Helton. If it all goes according to plan, all three players — and any SoCal aspirations to unseat San Francisco — will get a major boost.
Jacques Nissen (Washington DC Truck Stop)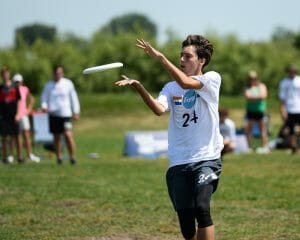 You may not have heard much about Jacques Nissen, but the rising Brown junior is positioned to become a notable figure for Truck Stop in 2021. After working his way onto the DC Breeze roster as a high school senior in 2019 and locking down a practice player role with Truck, he was halfway through a sterling freshman season at Brown when COVID shuttered the season.
Emerging from the pandemic to play a big role on the Breeze's O-line, Nissen has added some range to his astonishing consistency, pushing his risk threshold further and making a bigger impact. With Truck Stop's offense facing serious personnel turnover, Nissen will have a chance to make his impact on the club season as well.
A possession handler who can also operate in a hybrid role downfield, Nissen seems well placed to play a key role in Darryl Stanley's fast moving offense, carving out space in the front of a vert stack and metronomically swinging the disc across the field. Truck Stop is going to need to rely on the DC area's rich vein of youth talent to replace its departing veterans, and Nissen looks like a natural fit to do just that.
Nick Vogt (Minneapolis Sub Zero)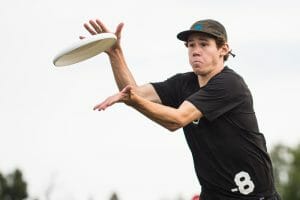 17 Goals, 32 Assists. Ryan Osgar's 2019 Nationals statline is a sight to behold. Sub Zero's offensive strategy could be boiled down to this: get Osgar the disc and let him make something happen. Few, if any, elite teams relied so heavily on a single player to power their offense.
And now he's gone. Who on Sub can fill in the yawning chasm Osgar's absence creates? Honestly, no one single player. Sub's offense won't function in the same way, needing to take a more communal approach rather than a star-focused one. But that doesn't mean they're going to completely switch up a game plan that has kept them among the most dangerous offenses in the country over the last decade.
Nick Vogt seems to be the logical heir to the Osgar role. The young Wisconsin grad has been an O-line regular for a couple seasons now and has many of the same abilities that make Osgar such a terror: great field awareness, smart cutting, and combustible chemistry with his teammates. While he hasn't yet shown the kind of precision throwing that made Osgar an assist machine, Vogt will have plenty of opportunities in 2021 to prove himself.
Regional Previews
Great Lakes
Long story short: the Great Lakes is Chicago Machine's region to lose. After an exhilarating trip to the national final in 2019, Chicago is back and hungry for more. Transplants Dalton Smith, Pat Shriwise, and Victor Luo, along with young guns Jason Vallee and Eli Artemakis, make an already formidable Machine roster look dominant — even after they cut ties with Kurt Gibson. With Cleveland Smokestack taking the year off and a reboot for the crew from Indianapolis, the single-bid Great Lakes Regionals is very much Machine's for the taking.
The men from the Windy City are planning to attend the US Open and the Pro Championships during the regular season, and then turn their sights on Nationals where they hope to claim Chicago's first men's club title in 35 years — or at very least qualify for WUCC next summer. In fact, the only thing standing in their way could be a scheduling conflict. The Chicago Union are currently 5-0 and among the favorites to raise the trophy at AUDL Championship Weekend, which is slotted for the 10th and 11th of September in DC. The Central Plains Men's Sectional — which Machine will have to attend for the first time since the institution of the TCT because this season's relaxed regular season requirements means no auto-qualifications to regionals — is slated for the same weekend. Only 10 members of Machine's 26-man squad aren't on an AUDL roster this season. Could a short-handed sectional outing end Machine's quest to make it back to the national final two tournaments early?
While there may not be Brickyard this season, a different iteration of Indiana men's ultimate is set to take the field for the first time at sectionals. The AUDL's Alleycats have had a new look this year, a changing of the guard. With legends Cam Brock and Keenan Plew moved on, Indy has welcomed in Chris Walsh from Notre Dame, ex-Nightwatch players Xavier Payne and Carter Rae, and a host of others, many of whom intend to play for this born-from-ashes club team come the Series. Headed by Travis Carpenter, this motley crew will feature much of the best of The Hoosier State and beyond. If Machine somehow falters prior to Regionals, expect to see Indy make a run, maybe all the way to San Diego.
Nationals Bids: 1
Mid-Atlantic
Uncertainty is an opportunity.
The Mid-Atlantic's perennial powerhouse Washington D.C. Truck Stop faces a season of substantial personnel turnover, but will the tumult be enough to threaten their nine-year streak of dominance? That's the big question for the teams below them, those hoping that the chaos of the 2021 season establishes a new regional order.
Truck Stop will need to reconfigure major pieces on their O and D-lines, with staples like Nicky Spiva, Markham Shofner, Ted Sither, Joe Freund, Chance Cochran, David Bloodgood, Gus Norrbom, Chris Strub, and Delrico Johnson all leaving the team. Additionally, 2018 OPOTY Rowan McDonnell is reportedly considering sitting out the season due to his commitments to the AUDL's DC Breeze. More may be on the way out the door, as Space Heater is loading up in mixed and could pull some players across divisional lines.
In fairness, this is a program that has dealt with large turnover in the past. They survived an exodus in 2018 by retooling the team around Rowan and a core of young players from the area's youth and college scene. They may be able to perform a similar trick this year, with players like Tyler Monroe and Christian Johnson entering their club primes and a strong DC youth pipeline replenishing the squad. Dylan Salzman is a nice pickup, coming to Truck Stop from Johnny Bravo and the U24 National team, as is Zach Norrbom who will bolster the O-line handling core and has been one of the best players in the 2021 AUDL season.
Of course, Truck Stop isn't the only team with some personnel issues. The big news out of steel city is that Max Sheppard, the team's breakout star from 2019, will not be playing with Pittsburgh Temper this season. That's disappointing news for a team that was in the ascendency, right on the bubble of causing a major ruckus at Nationals but falling just short against Truck and Sub Zero. More responsibility will be on the shoulders of players like Thomas Edmonds and Mark Fedorenko, who were key contributors on the O-line last season.
Navigating the odd season will be new coach Lauren Boyle, last seen playing for Scandal, who brings the experience of coaching several cycles with team USA to Pittsburgh. She'll have her work cut out for her developing a squad that has lots of potential but less experience in winning big games at the club level. Temper will be locking horns with Truck Stop at the I-95 Corridor tournament outside of DC in late July, which will give us a look at where the two teams most likely to win the region are early in the season.
Another team nipping at Truck's heels is Virginia Vault, who is determined to solidify their own place in the regional firmament after a successful debut season in 2019. About half of their roster is getting good experience playing with the DC Breeze, which means they may not have their full team together all at once until the postseason but will be formidable when the Series comes around. With a few of the team's best players turning down overtures from Truck Stop to continue pushing Vault forward, there's a sense that Vault poses an increasing threat to the top dogs of the DMV this time around.
Philadelphia is another city that has seen a tightening of the gap between the top two programs. The newly christened Philadelphia Phantom (formally Patrol) are going to have an opportunity to put down a marker following their rebrand, but they're paddling against the tide of their recent performances. After a string of Nationals appearances, they were finally chased down by Temper in a wild, stormy, double game point game-to-go in 2018. Since then, their closest competition seemingly has not been Truck Stop or Temper, but Citywide Special, a younger Philly team that has clawed its way up into Select Flight respectability.
Nationals Bids: 2
North Central
A single bid is up for grabs in the North Central, and it seems almost an inevitability that Minneapolis Sub Zero will be scooping it up. Despite a huge amount of roster upheaval, Sub still has the offensive firepower and defensive intensity to once again be a player on the national scene.
First, the bad news: Ryan Osgar, Nick Simonelli, Jason Tschida, Josh Klane, Colin Berry, Wystan Duhn, Codi Wood, and Kevin Brown are all not intending to be on Sub's 2021 roster. That's four O-line starters (including the 2019 POTY runner-up) and four defensive mainstays, gone. Osgar alone would've been a colossal loss — if usage rate was an obtainable stat in ultimate, he would've undoubtedly led the division in 2019. After his move to NYC, Sub has an obvious void that needs filling. Nick Vogt and Greg Cousins will do a lot of that on offense, while Charlie McCutcheon, Cole Jurek, and Tristan Van de Moortele will hold down the fort on defense. This team doesn't have the firepower or experience of its 2019 iteration, there's no denying that. There's just no possible way to replace all that they lost. Despite that, there's still enough talent and potential here to expect another natties berth in 2021.
That's partially due to there not being any obvious rivals in the region. Madison Club is gone, Kansas City Prairie Fire hasn't been a serious challenger since qualifying in 2016, and Madison Mad Men, Minneapolis Mallard, and Winnipeg General Strike (if they even make it out of Canada this season) are all firmly in the Select flight. With this season's rostering rules, there's certainly a chance of more elite teams popping up to solely compete in the Series, but as of now Sub Zero is the overwhelming favorite.
Nationals Bids: 1
Northeast
With three bids to Nationals already secured and perhaps no Canadian teams in the picture, the path seems clear for PoNY, DiG, and Amherst Sprout to head to San Diego. That's not to say there won't be drama about the order in which those three teams qualify. Sprout pushed PoNY to the brink in their 2019 regional semi. DiG then proceeded to soundly beat PoNY 15-10 to take the top spot from the region. And if the Canadians come back, don't be shocked if we see one of them making a run at the third bid as well in the wild, essentially lawless, 2021 season.
New York PoNY took control of the region back in 2018. Now, it has its work cut out to maintain their spot on top. PoNY is coming off a semifinals appearance at Nationals, but it was far from a gracious exit. Machine had their way with the 2018 champs in a 15-10 drubbing. The focus has not changed for PoNY, though. "Our goal is to win a national championship," says captain Isaac Saul.
2018 Player of the Year Jimmy Mickle will be the focal point of just about everything this team does offensively. Ben Jagt is set to stay after buzz that he might leave because of AUDL commitments. They will be joined by Harper Garvey, Sean Keegan, Chris Kocher, Grant Lindsley, and Sam Little to once again form one of the best offensive units in the country.
The biggest addition for PoNY, at least when it comes to name recognition, will undoubtedly be rising star John Randolph. Dominating for Brown in the college division, Randolph won Rookie of the Year in the college men's division in 2018 and then finished as second runner up for Player of the Year in 2019 as a sophomore. He featured on Sockeye's title-winning team in 2019. Headed into his senior year at Brown, he could be a big factor on PoNY's defense.
New York may just need him to be an impact player. Jeff Babbitt, Matt LeMar, Mike Drost, Milo Snyder, Josue Alorro, Albert Alarcon, and Conrad Schloer are all departing, turning over what had been one of the best defenses in men's club not long ago. It also appears that Beau Kittredge has hung up his cleats — while he wasn't a major on-field factor for PoNY, the likelihood is that we have seen the last of one of, if not the, greatest men's player of a generation. New York need newcomers like Jeff Holm and Mark Lin to quickly step into significant roles.
PoNY will not run unchecked in the Northeast either. While Nationals did not go the way Boston DiG would have liked — they got bounced by Rhino Slam! in prequarters — there were some really positive signs from Boston's 2019 season. The biggest accomplishment has to be winning Northeast Regionals by knocking off GOAT and PoNY in consecutive games. It underlines how talented this group is and highlights their top-end potential. Questions will naturally rise about DiG's ability to replicate or build upon their 2019 success. Mac Hecht left for Sockeye, leaving a pretty clear void on offense. Boston does add up-and-coming star Orion Cable, who has already shown flashes of his immense potential in the AUDL. This latest iteration of Boston men's club's top team will be watched closely.
Meanwhile, I wouldn't bet against Amherst Sprout, even if the Canadian clubs do turn up this year. Ben Sadok is back to lead Massachusetts' other top men's team, which seems determined to take the baton from DiG as the top team in the state. Expectations might go beyond that as well, given that Sprout lost in the game-to-go in 2019 and nearly took down PoNY in the semis. Local legend Jeff Graham remains a question mark, but there may be enough talent on Sprout to survive even without him.
Toronto GOAT claimed the Northeast's third bid in 2019 and the other teams in contention for that final spot were Ottawa Phoenix and Halifax Red Circus. None of the three are currently expected to participate in the USAU Series given travel restrictions between the U.S. and Canada, but could throw a wrench into the proceedings if the conditions change.
Nationals Bids: 3
Northwest
The conversation in Northwest men's begins with defending national champions Seattle Sockeye. Returning a large contingent of that 2019 squad including POTY Dylan Freechild and All-Club stars Trent Dillon, Simon Montague, and Matt Rehder, the Fish are in position to pick up the thread right where they left it. Those are just the headliners. Add in Jacob Janin, Matty Russell, Ben Snell, DY Chen, Julian Hausman…and you get it. Sockeye is stacked. Intriguing pick-ups include Nick Stuart — back with Seattle after a few seasons with Revolver — and 2019 college POTY Mac Hecht. (Just imagine how opponents will have to gameplan for the arsenal of throws on a line with both Montague and Hecht.)
But while Seattle is eyeing the grand prize in October, it shouldn't dismiss the potential for fierce competition on the way there. Portland Rhino Slam shocked the division — with the notable exception of themselves — with a fantastic quarterfinals push that nearly resulted in toppling 2018 champions PoNY. Strong team systems, combined with outstanding play from the likes of Vinh Bui, Leandro Marx, Raphy Hayes, Owen Murphy, and David Sealand, leave them in good shape to continue the upward trend. The word on the street, unreliable as it can be, is that they may have added long-time Revolver handler Ashlin Joye and coach Mike Payne. For their part, leadership so far are being cagey with actual on-field information.2 We'll get a look at the 2021 unit in August at the US Open.
Not far behind the top-two are Emerald City Ultimate, who enter the the 2021 season with a new name,3 a chip on their shoulder after finishing just out of the Nationals field in 2020, and a similar cast of high-level young-ish Seattle players to previous years. They seem to have lost one of their top performers in Manny Eckert, but they are still in a good place to contend for the third Northwest bid to the show, unless…
… Unless Canadian teams find a way back into the U.S. for the series. Vancouver's Furious George lurks north of the border, which is still difficult to cross (though it got easier this week for vaccinated Canadians). If the travel restrictions ease further, Furious will reinstate the familiar four-teams-for-three-bids game of musical chairs the region has dealt with for years. The team is finalizing its roster this week and should be expected to take one of the three bids ahead of Emerald City if they do compete in the USAU series.
Nationals Bids: 3
South Central
They say the more things change, the more they stay the same. That's the wisdom to keep in mind with the South Central this year: lots of regional shake-up, but little reason for now to believe that the two tickets to Nationals will be in the hands of anyone other than Denver Johnny Bravo and Austin Doublewide this fall.
That's not to say that the path they take to get there is going to look familiar. Bravo entered the 2019 season with high hopes and a few very strong roster additions only to fall well short of the mark, looking like one of the weaker teams at the Club Championships. Veterans Ben Lohre and Matt Jackson will still be forces for them, and Quinn Finer may step into a larger role. A sizable chunk of the young players have shifted priorities and teams, however — see below. But Bravo may have made up for the exodus by bringing in a few big-time athletes. Will Lohre reunites with his older brother after his college years at Oregon; Colorado State's Cody Spicer has migrated over from the mixed division. Potentially more impactful than those two, however, are two key poaches from their biggest in-region rival: Jay Froude and Kai Marshall.
Doublewide, meanwhile, are dealing with roster instability beyond the aforementioned defections, as some players look toward other Texas teams in the men's and mixed divisions. Still, Kaplan Maurer, Vinay Valsaraj, Abe Coffin, Chase Cunningham, and Kyle Henke should be able to hold down the fort. The thornier problem — which has affected the team in seasons past, too — is the balance of commitments between AUDL players and the club season. Some players are probably going to have to make a choice to play one or the other, and their decisions will reverberate across Sectionals and Regionals.
The two teams most ready to step up in the event that one of the favorites falters are new names on the elite club scene. Dallas Flash Flood, started by UT-Dallas student Colton Green as a frisbee project with much deeper ties to community and a deliberate team focus on anti-racism, has attracted a lot of talent from across the region, not to mention some from across the country. Gabe Hernández and Dillon Larberg are the headliners and will be a problem for the opposition, but it's a team deep enough to pull an upset at the end of a tough weekend.
Another potential pitfall for the regionals Big Two is Boulder Lotus, a team made up exclusively (as far as I can tell) of current and recent Colorado Mamabird stand-outs. Alex Tatum, Conor Tabor, Saeed Semrin, Danny Landesman, Calvin Stoughton, Matthew Agee — we're looking at most of the core of a unit that might have reached college semis or better for three years running if the last two College Championships had proceeded as scheduled. Whether they'll really be able to run with the lead dogs at Regionals is up for debate (or if they will even seek a Nationals berth), but they will have athleticism and chemistry to spare.
The old Bennett Brothers project, Houston H.I.P., have been quiet about the upcoming season so far. But it isn't out of the question that they'll re-emerge to throw another kink in what should be a very interesting region this year.
Nationals Bids: 2
Southeast
The Southeast looks very similar at the top as the last time these teams saw action, only with a few helpings more spice. Raleigh Ring of Fire are the odds-on favorites. They bring years of top-level experience courtesy of trips to the national semifinals in five out of the last six seasons.4 That includes most of the young core from 2019: those 22- and 23- year olds are squarely in their mid-twenties now, typically athletic prime years. Eric Taylor seems the most likely candidate among them to burst into All-Club consideration, but don't bet the house against any of the others' making a similar leap. Ring also bring back Terrence Mitchell and Jacob Fairfax from their summer with neighboring (and now-defunct) Brickhouse. In the rumor department: there's some talk that another former star, Jon Nethercutt, may be returning from farther afield, and that Jack Williams has recruited Ryan Osgar to play with him for the club season. We won't know much for certain for a couple of months, since Raleigh don't plan to compete until Sectionals.
If Ring are still as strong as ever, where's the spice? Answer: a resurgent Atlanta Chain Lightning, who may have the goods to challenge them for the regional title for the first time in years, with John Stubbs, Parker Bray, Michael Fairley, Matt Smith, and newcomer Antoine Davis. On paper, it's a very strong roster — but paper doesn't win games, much less dethrone Semifinal Saturday mainstays. It will be on coach Miranda Knowles and the team's depth pieces to build a foundation for the stars. Keep an eye on rookie Adam Miller, who seems to have spent the pandemic hiatus improving by big, galloping bounds, to make an impact on the D-line.
With Brickhouse gone, the remaining top team in North Carolina is Raleigh-Durham United, a rechristening of the old Durham Turbine project. For now, it doesn't seem like they have the horses to go toe-to-toe with either of the top-two, but they could pick up some players as the season wears on and threaten to spoil someone's tournament. Likewise with Tampa Bay UpRoar, currently situated as the best men's unit in Florida, who made noise at 2019 Southeast Regionals before ultimately falling short of a Nationals qualification.
Nationals Bids: 2
Southwest
In a two-bid region, the focus will be squarely on 2019 regional champion San Francisco Revolver and runner-up SoCal Condors.
Revolver will lose at least a few big names — Nick Stuart, Antoine Davis, and Ashlin Joye have moved away, Cassidy Rasmussen is considering retirement — and the only people currently on the roster are captains Eli Kerns, Simon Higgins, and Sawyer Thompson. While the team won't release its full roster of players for a bit yet, Molica Anderson returns as the coach and will be joined on the sideline by Cal Poly SLO men's coach Cody Mills.
The team kept remote workouts going through the 2020 season and has consulted with a personal trainer to design ramp-up workouts with the 2021 season in mind. As part of the team's commitment to equity, everyone who filled out the Revolver's preseason interest form was given access to the plan. The team will vote on the tournament schedule once the final roster is formed, but Revolver expects to play as close to a typical regular season as possible.
SoCal Condors is keeping together most of its core that has been in place since the San Diego-Santa Barbara merger of 2016. Paul Lally is the biggest name to join the squad, which will lose some stalwarts like Tyler Bacon (retirement), Sean Ham (moved away), and Wes Groth and Tim Okita (focusing on AUDL). Other additions include SoCal semi-pro rookies Matt Miller, Seamus Robinson, and Jordan Queckboerner, as well as former players Brandon Severson and Garrett Santi. The team expects to be physically bigger and more athletic on defense and hopes to take advantage of their early start compared to other West Coast men's division teams. We'll get an early look at the team this weekend at the Pro-Elite Challenge (Neither the San Diego Growlers nor the Los Angeles Aviators have a game this weekend in the AUDL).
Revolver and Condors will take the preseason top spots, but regional challengers are planning out their seasons as well. 2019 3rd place finisher Livermore OAT is back for another go, and Los Angeles will field a new men's team, Hazard, that is shaping into a fairly strong roster for a first year team.
Nationals Bids: 2
Preseason Power Rankings
Of all elements of this preview that feel speculative, the preseason rankings feel most so. We know there are teams here that ultimately may not compete in the USAU Series and others that crop up that will quickly prove worthy of inclusion. For now, let's see how our initial impressions compare to actual in-season results.
*Brickyard is a placeholder for the as yet unnamed Indianapolis team
---