We tuned the definition to fit the circumstances, but these rookies were simply outstanding.
Ultiworld's 2022 College Awards are presented by the National Ultimate Training Camp; all opinions are those of the author(s). NUTC helps young players become better athletes and community members.
Each year, Ultiworld presents our annual College Awards. Our staff evaluates the individual performances of players from throughout the season, talking to folks around college ultimate, watching film, and look at statistics, voting upon the awards to decide those to be honored. The regular season and the college Series are both considered, with extra emphasis for performances in the competitive and high-stakes environment at Nationals.
The Rookie of the Year award recognizes players who impressed in their first college ultimate seasons. Typically reserved for freshmen (or the occasional first-year ultimate player who joined the sport later in their college career), we have temporarily expanded the eligibility for this award due to the lack of an intercollegiate competitive season during the 2020-2021 academic year. Consequently, this year's "rookie" class includes players who joined their teams before the fall 2021 semester, but haven't been seen in college competition before, as well as players in their first-ever year of college ultimate. This definition includes players whose teams were unable to complete in the 2021 fall Series. As in any year, whether they come to the college game from years of youth experience, a background in other sports, or none of the above, these players made debuts to remember in high-level college play.
---
D-III Men's 2022 Rookie Of The Year
Winner: Sammy Roberts (Oklahoma Christian)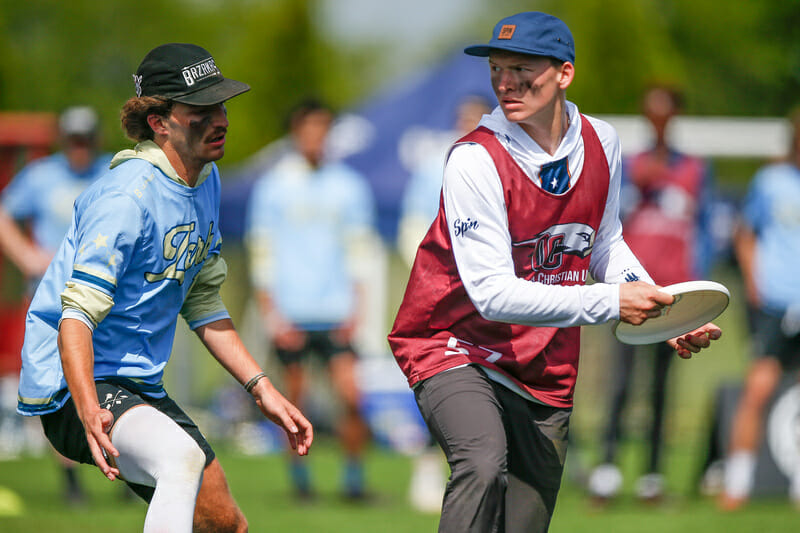 It feels weird to refer to Sammy Roberts as a rookie, given how much we've already seen of him. The unique circumstances of the fall Series make it feel like Roberts has been around for years. However, after not even being the best freshman on his own team in the fall, Roberts had stretches where he looked like the Eagles' best player this spring and is a unanimous choice for our Rookie of the Year.
The leader of the OC D-line, Roberts was tremendous on both sides of the disc. He took a variety of difficult matchups on defense, matching up with cutters like Berry's Caleb Enright and handlers like St. Olaf's Ben Fjetland-Souza. On a turn, he was always the one picking up the disc, using his monster throws to convert breaks quickly and his quickness to grind long possessions when required.
Perhaps most impressive of all, on the most important offensive points for the Eagles, Roberts was the first to get crossed over from the defense. Being able to trust Roberts to anchor crucial offensive possessions allowed OC's other threats to move downfield and optimize the Eagles' attack.
Losing a POTY like Elliott Moore is always difficult, but Oklahoma Christian has a natural and able replacement in Roberts. The growth he showed from the fall to the spring is remarkable, and if Roberts continues on that trajectory, he'll be winning a POTY of his own down the road.
First Runner-Up
Eliot Kirkham (Colorado College)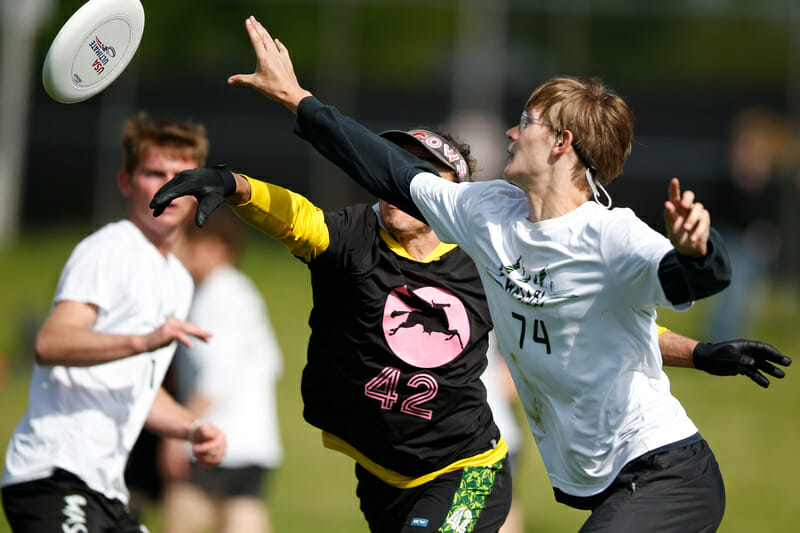 Part of being a great player is being willing and able to step into a bigger role when your number is called. After a strong season for Wasabi, Kirkham was asked to lead their D-line in Milwaukee after a couple of players had to miss Nationals due to COVID. The freshman from California stepped up with aplomb and earned our 1st runner-up for Rookie of the Year.
While his height and athleticism saw him primarily matching up with cutters on defense, Kirkham anchored the backfield for Wasabi on a turn. Don't let his underwhelming stats from Nationals fool you; only three of Colorado College's games had stat keepers, and Kirkham's impact wasn't always in ways that showed up in the box score. Wasabi's offense was predicated on a lot of cutter-to-cutter action, but it was Kirkham's consistency and movement that enabled that action.
Kirkham's experience at Nationals will set him up for success in his sophomore year and beyond.
Second Runner-Up
Charles Tantum (Williams)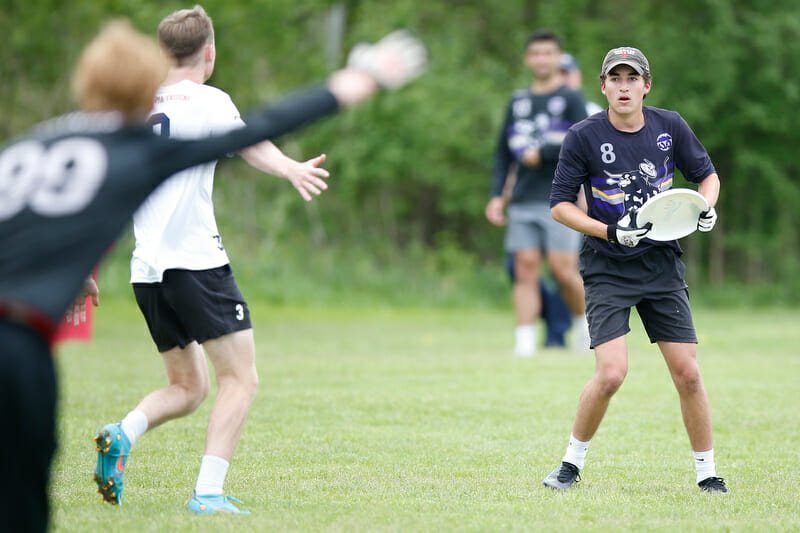 There aren't many players, let alone freshmen, who make their presence felt on the field quite like Charlie Tantum. The WUFO rookie was the leader of the Williams defense, and his excellence this season leading that group earned him our 2nd runner-up for Rookie of the Year.
Tantum plays ultimate with a reckless confidence that's earned from his abilities to execute more often than not. Athletic and instinctive, Tantum found himself in position to get blocks over and over again, both in WUFO's four-person cup zone and in matchup defense. On a turn, Tantum operated as a hybrid, setting up some possessions in the backfield and others downfield as a cutter, looking equally comfortable in both. While some of his decisions with the disc were risky, Tantum has the skill to pull off every throw he attempts, and his confidence forces opponents to respect all parts of the field.
Williams were a young team with only three seniors on the roster in 2022. Most of the team will be back next year, and with Tantum leading the charge, expect to see WUFO back at Nationals next season.