The bids have been allocated, now it's time to see who will claim the 20 coveted spots to Nationals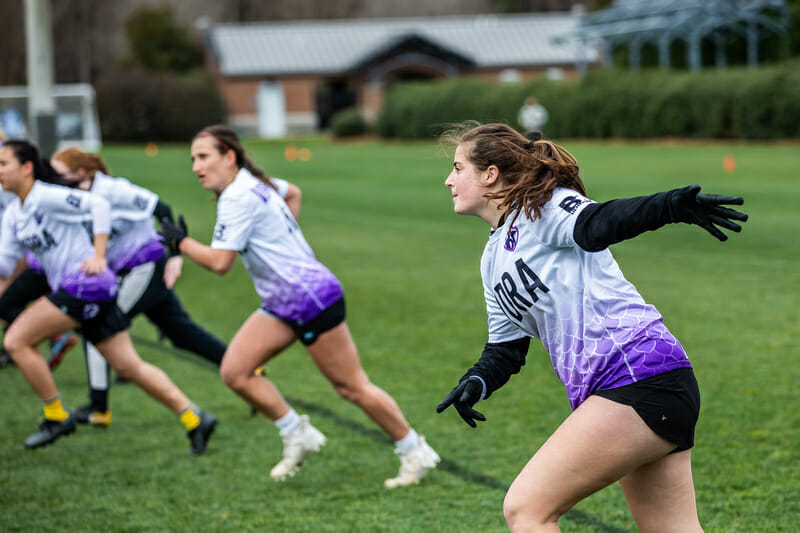 Ultiworld's coverage of the 2023 college ultimate season are presented by Spin Ultimate; all opinions are those of the author(s). Find out how Spin can get you, and your team, looking your best this season.
Ten teams have already earned their place at Nationals, and this weekend will decide the final few. We break down the biggest stories in every region, the expected favorites, and who could cause some chaos ahead of the 2023 College Championships.
Week Two
Atlantic Coast
Schedule & Results
Location: Fredericksburg, VA
Number of Bids: 2
Excitement Level: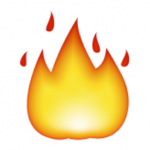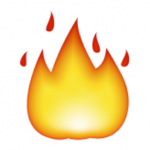 Major Storylines
The biggest storyline of Atlantic Coast Regionals may well be the venue. To the chagrin of the teams, who apparently have a soft spot for tradition, the tournament is in someplace other than Axton for the first time in over a decade.
I lead with that because between North Carolina and Virginia, the region is pretty tied up. We'll start at the top: what can be said about #1 North Carolina Pleiades at this point? If Nationals-level teams are in the stratosphere, far above the rest of the college division down here on Earth, the kids from Chapel Hill are rocketing through the exosphere right now. They sit more than a thousand rankings points above the next best team in the region, and there's no indication they're coming down anytime soon.1 The names you know — Dawn Culton, Alex Barnett, Ella Juengst, etc. etc. — could probably get it done in the Atlantic Coast all by themselves this weekend, but what makes UNC a near-lock are the names you don't know. Elite top-end talent plus nearly unlimited depth is a recipe for another regional crown.
It gets only marginally more interesting with that second bid. #13 Virginia Hydra is the region's clear number two, helmed by their own grade-A talent in Callahan nominee Kira Flores. However, Virginia has been nagged by injuries this spring and failed to hold seed at both Commonwealth Cup and Centex, and though they've taken care of business against other Nationals-level teams, they have yet to notch a truly signature win. Even at less than full strength, Hydra has clearly done enough to earn a bid. There's every reason to think they'll claim it. However…
If there is a reason to think Hydra won't, it'll be found in #25 NC State Jaga. If you ignore an ugly Queen City showing that nudged them outside the bid cutoff2, they're a two-loss team with both losses coming at the hands of North Carolina. They've had plenty of success against in-region competition, including three wins in the last month against regional no,4 seed Duke. All the pieces are there: Ellie Cubrilovic and Sarah McKee have elite club-level bona fides, and veterans like Melissa Gronske and Sarah Spall bring a measure of experience and stability. It's a matter of Jaga putting it all together at the right time.
Great Lakes
Schedule & Results
Location:  Holland, MI
Number of Bids: 1
Excitement Level: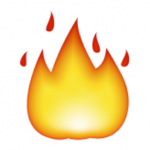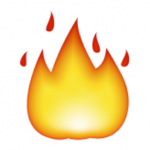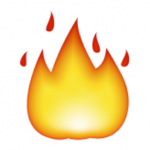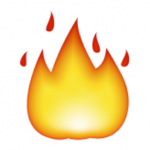 Major Storylines
Welcome to the Great Lakes region, where your guess is as good as mine as to who will earn the region's lone bid to nearby Cincinnati. It's been over a decade since there's been a repeat Great Lakes champion3, and each of the last five seasons has seen a different team top the standings at the end of Great Lakes Regionals.
Purdue Xpress were last season's champs, but this season they've been usurped at the top by a trio of previous regional winners in Notre Dame Echo, Michigan Flywheel, and Chicago Supernova, who are ranked 29, 33, and 36 respectively in USAU's rankings. Echo are the bid earners as a result and have wins over both Flywheel and Supernova this season, though the margins have been thin, and with winds of 10+ mph expected throughout the weekend, it may be chaos that reigns supreme out in Holland, Michigan this weekend.
After peaking in 2017 with a regional title and prequarters appearance at Nationals, Notre Dame haven't been major players in the Great Lakes region. However, this year has proven an exception to that recent rule, as Echo have wins over every in-region rival they've played this season, including a universe point Conferences final win over Flywheel. Captains Jess Joyce and Erin Goldman lead the way for Notre Dame, while Emma Baran and Liliana Hobday bring in recent YCC experience for Echo. As the top seeds coming into the weekend, Notre Dame would love for nothing more than to hold off the extensive chasing pack, but that's easier said than done with the depth of talent of their regional rivals.
The historical favorites out of the Great Lakes, Michigan's season hasn't been up to the same caliber of years past but they haven't been that far away either. Flywheel's losses to teams outside the top-20 have all been within three goals, and they were just one point short of taking down the conference title over Notre Dame. Kat McGuire is the most notable name on this Michigan roster, and has demonstrated her top-end credentials as one of the PUL's Columbus Pride's best players so far this season, while Miranda Baltaxe and Charlotte Andreasen bring in crucial club experience after playing with Columbus Rival last year. Add in former YCC standout Calliope Cutchins and there's reason to believe that Flywheel could once again ascend to the top of the regional pecking order.
While Chicago may be third in the regional rankings, Supernova has an argument for rostering the best player in the region in U24 selection Claire Schmitt. Typically working out of the handler set, Schmitt directs the Chicago offense with assurance, while Gloria Adeola holds things down for Supernova's defensive line as the primary puller and center handler. Downfield, Jocelyn Sun remains a potent threat for opposing defenses, and that trio will feel confident about their chances of helping Chicago earn a trip back to Nationals after their regional win in 2021, especially after besting Notre Dame in the most recent matchup between the two at Tally Classic.
New England
Schedule & Results
Location: Amherst, MA
Number of Bids: 3
Excitement Level: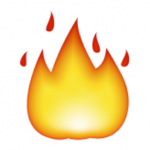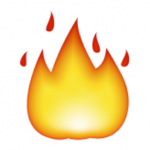 Major Storylines
New England Regionals will award three teams bids to the D-I College Championships, but the order of the finish might be initially more intriguing than the actual identity of the qualifiers. A trio of top 10 teams, and no other ranked teams, depresses the likelihood of a spoiler, but it also means we get to see teams with dreams of bracket runs at Nationals going up against familiar foes at the same level.
The expectation is another face-off between Tufts EWo and Vermont Ruckus. The tandem have met in the regional final in back to back seasons, splitting those results, but haven't crossed cleats in sanctioned play this season. UVM did take their midseason scrimmage 10-5, played UNC closer than Tufts did on the same weekend. But Tufts looked more dominant at their Conference Championships despite facing no.3 seed Northeastern twice. Which datapoint confirms your priors?
Frankly, the teams look like strong foils to one another. Quick, high-volume center handler? Tufts has Lia Schwartz, Vermont has Sarah VonDoepp. Elite downfield threat that can key your attack? Tufts has Hazel Ostrowski, Vermont has Kennedy McCarthy. Forceful athlete that can rack up goals? Tufts has Olivia Goss, Vermont has Lylah Bannister. For Tufts' Emily Kemp, Leija Helling, Dorothy Dimascio-Donahue, and Megan Lam, Vermont counters with Emily Pozzy, Marina Godley-Fisher, Caroline Stone, and Alexandra Greer. Both teams boast experienced coaching staffs with established systems and a wealth of experience against good competition. One team has to end up with more points than the other, but there's reasons to think it might be either.
Playing third fiddle is a team that would be a favorite in many other regions: Northeastern Valkyries. After an undefeated regular season — not a soft schedule by any means, but also projecting to be a bit light on Nationals qualifiers — the club finally got outscored at Conferences, twice by Tufts. While that was more or less bound to happen, both losses coming by double-digit goals has to be a bit of a wake-up call. They have proven they are a lot more than Clara Stewart and the gang, with Elyse Hall, Brittany DeRoehn, and Elise Freedman all showing up with gusto.
The drama was sadly drained a bit from the region with a season-ending injury to Brown's talented star, Rita Feder. Shiver isn't tapping out by any means — see a 13-8 loss to Vermont at Conferences — but the road is a lot more daunting in this condition. Etta Robb is a bright young talent to join vets like Chloe de Campos, Amelia Chalfant, and Suji Kim. They look a step ahead of other challengers like Boston University, UMass, and Harvard.
Ohio Valley
Schedule & Results
Location: Hilliard, OH
Number of Bids: 1
Excitement Level: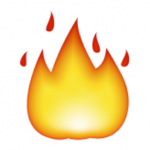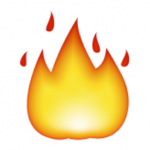 Major Storylines
Since the Ohio Valley region was established in 2011, only two teams have claimed the regional crown: Pittsburgh Danger and Ohio State Fever. And while Fever have taken steps back in recent years, missing out on attending Nationals in both 2021 and 2022, Danger have remained a constant, and are favorites to make it to an eighth straight Nationals this weekend.
Pittsburgh likely won't go completely unchallenged, however, as evidenced by their narrow 7-5 win over Pennsylvania Venus at Conferences. This weekend, UPenn, Ohio State, and 2021 Nationals qualifiers Ohio Stacked Cats will all try to make a run at Pitt, but Danger's veteran talent may just be enough to see them through.
While this isn't the same Pittsburgh team as in years past without Annelise Peters and Jessie Sun, when your team has a seven season long streak of making Nationals there's bound to be some main contributor carryover. That's the case this season for Danger, with Celeste Picone returning after being Pitt's second leading assist thrower at the 2022 College Championships, and Jessie Chan, Helen Wu, and Kimaya Hayes joining Picone as part of the veteran core of this Danger team. Yes, Pitt did play close with UPenn at Conferences, but between their wealth of experience and top-end talent it's apparent why they seem a likely pick to represent the Ohio Valley at Nationals once again.
It's been an up and down season for Venus from start to finish. At Commonwealth Cup, UPenn's offense went unbroken on day one and beat two Nationals qualifiers on day two in Georgia and SUNY Binghamton before eventually finishing fourth and breaking seed by seven. They followed that up with a one-win Centex, before losing close to both Pitt and Carnegie Mellon at Conferences, so it's tricky to say exactly what version of Venus we'll see at Regionals. Dagny Lott is potentially UPenn's best thrower, while Marisa Senkfor, Lilian Liu, and Ashika Mani all provide outlets downfield. In windy conditions their zone and box-and-one defensive looks can put on plenty of pressure, and so Venus will hope that the weather is in their favor this weekend as they look to upset Pitt.
A pair of contenders out of Ohio are the next best bets to take Danger down, with the Stacked Cats of Ohio claiming the second seed at Regionals on the back of a 12-6 conference final win over Ohio State. The Stacked Cats made the program's lone Nationals appearance in 2021 and still retain a cluster of returners from two years ago including captains Kam Waites and Abby Hutzel. As for Fever, Callahan nominee HG Morrison is an all-around key contributor while Graham Cunningham brings plenty of elite experience as a current Columbus Pride player in the PUL.
Southwest
Schedule & Results
Location: Santa Barbara, CA
Number of Bids: 3
Excitement Level: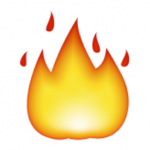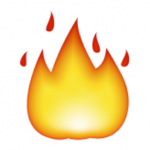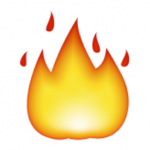 Major Storylines
For at least a decade now, the Southwest has reliably been able to draw in three bids or more. While this year is no exception, the region itself seems to have a lot less certainty around how it will all play out. Sure, the top spot is all but guaranteed to go to Stanford, a team that has not dropped a game to any regional opponent all season, but no other team has a clean resume, which adds a level of unpredictability to the tournament that hasn't really been present since before the UCSD dynasty.
Speaking of UC San Diego, it's clear that they're not what they once were, and although they have earned a bid, their path to Nationals is the least secure. Despite some strong wins over other Californian squads, they still have never been able to beat UCSB, and haven't seen Stanford once this year. Worse yet, in their final regular season tournament they dropped a game to UC Davis, and then lost an equally close game to UCLA at sectionals. Both teams are happily hunting for UCSD's bid, and now have the confidence that they can take it.
UCSD's got a terrific gameplan on defense and are disciplined on offense, they just don't have the throwers to turn their offense into the dangerous weapon that it's been in years past. Abbi Shilts and Denika Hallin are the teams best throwers, but both are miscast in a handler position as they'd both be downfield in a perfect world. The two players are proven assets as cutters from previous iterations of the D-Co offense, but they're filling in as needed with the team despite it limiting their potential. Without proven throwers, UCSD relies heavily on their system to provide them with open looks and downfield options. Catherine Lindeman and Emma Smith are useful downfield release options, but aren't yet takeover cutters that can assume the mantle that Shilts once held. When UCSD's system works on offense, the team looks every bit a Nationals contender, when it doesn't… well, that's what'll make Sunday of Regionals interesting.
UCSD aren't the only team that can't be sitting too comfortably on their bid position. Sure, Stanford's all but a lock with Esther Filipek, Macy Vollbrecht, Anna Fisher Lopez and a host of other talented players battening down the hatches for them, but UC Santa Barbara's regular season record isn't perfect. For the most part, Santa Barbara has held their own against in-region competition, for the most part. One notable outlier on their record is a 7-5 loss to Cal-Berkeley in prequarters at the Stanford Invite. Cal had gone 0-3 in pool play and would not have even made the bracket if it weren't for BYU's school policy around playing on Sundays, and yet UCSB dropped a game to them in bracket play, knocking them out of contention. Considering how the Regionals pools has the two teams lined up to play on Saturday, UCSB has to be at least a little bit nervous. It's not enough for Devin Quinn, Laura Blume, and Julia Hasbrook to play well; they'll need the depth of their roster to be at their best. Players like Marie Levisay, Marlaina Lascano, and Terra Dressler have taken on a larger role and will shoulder much of the burden of this team down the stretch.
Beyond the top three, it's UC Davis, UCLA, and California that will be hoping to steal themselves a bid. Starting with the least likely, Cal has only their win against UCSB on their resume as proof that they can beat Nationals-level competition. In the games that matter, it'll come down to how much Georgia Cardosa, Betsy Siegal, Robin Anthony-Petersen, and Caledonia Krieger can do. Cardosa might be the best player in the region, all things considered, but Cal often has to rely on their stars to grind through tough games against mid-level competition and has nothing in the tank for the games that matter.
UCLA's chances are equally slim, but their wins over UC Davis and UCSD show a path to Ohio. BLU has rounded into a solid team with a good gameplan, and the growth of Sabrina Belkin, Arabella Pearson, and Maria Tassone have helped round the team into a formidable opponent for anyone in the region. They still struggle with execution errors, and are prone to longer, drawn-out points. This can play into their advantage at times, though, which is why their best wins are not high scoring games.
UC Davis doesn't have the top end talent that brought them to Nationals in 2022, but they still have excellent depth compared to most of the region. While their offense can look shaky at times, they have a number of players who know what to do when play breaks down and can rescue them on crucial points. It doesn't always pan out in their favor, as shown by a 10-12 regular season, but it does look good when it works. Allyn Suzuki is a true baller in every sense of the word, instilling her team with confidence every time she steps on the field. It's the Margo Donahues, Emily Denios, and April Lus of the team that actually keep Rogue afloat, though. If Rogue is to make it past the rest of the region for a bid spot, it'll come from their role players performing well, not their stars.
Exclusive for Subscribers: We break down each region's contenders in tiers and highlight the players who will define each championship event
---
Though to be fair, we said the same thing about Carleton in the North Central, and they gave us a bit of a scare last weekend. ↩

Jaga underperformed to the tune of a 1-5 record; they're 21st in the rankings. ↩
Bonus Content for D-I College Women's Regionals 2023: Weekend 2 Preview is only available to Ultiworld Subscribers
Already have a subscription? Log in
Whether you visit Ultiworld for our reporting, our podcasts, or our video coverage, you can help us continue to provide high quality content with a subscription. By becoming a subscriber, not only do you receive benefits like bonus content and full article RSS feeds, you also help fund all of Ultiworld's coverage in general. We appreciate your support!