We've got a lot of defense to highlight, including Jeff Babbitt, Justin Burnett, and Max Trifilis.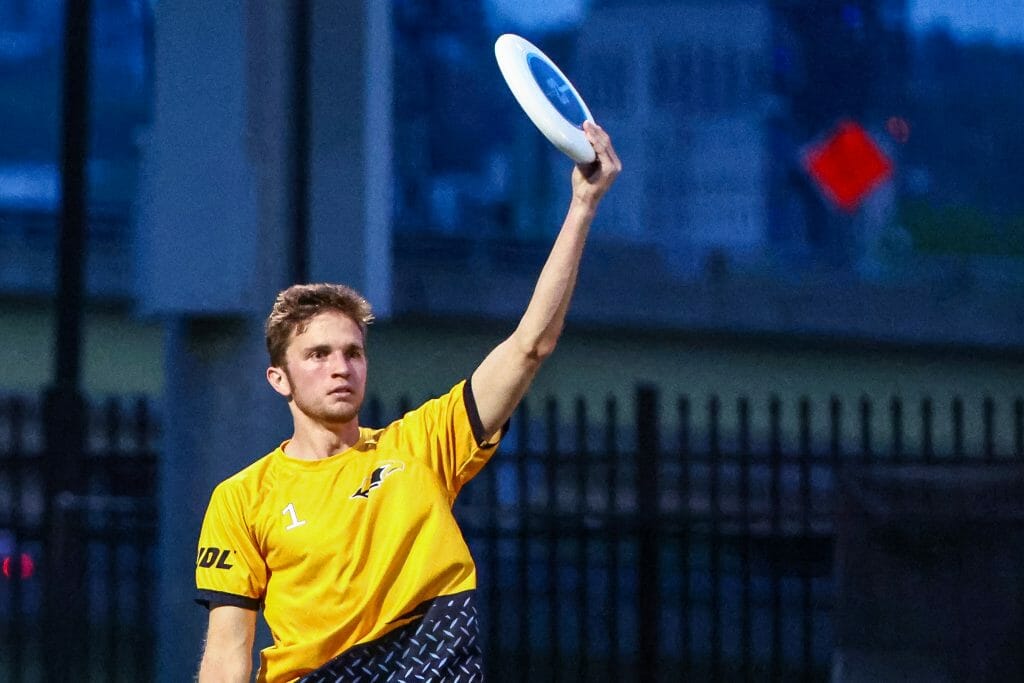 Week 8 Highlights
The exclusive 7-EDGE club (for single-game EDGE scores above seven) has just two members this season: Raphy and Khalif. In Seattle's dramatic win over San Diego in Week 8, Garrett Martin was three yards short of joining it. This is no aberration for Martin; he has topped 4.0 in three out of his last five games, and has put together an all-around Top 20 year.
Max Sheppard has also been heating up for the T-birds. After averaging 3.1 EDGE over his first five game, he has averaged 5.7 over his last two.
Meanwhile, on D-Line, Justin Burnett became the latest Hustle to have a block-fest, tallying six of them in the win over Dallas. Burnett added 192 yards and a couple of assists to also put him atop the D-Line leaderboard. As with Martin, this is not a stand-alone weekend for Burnett, who is now third in EB100 for the season.
I've modified the qualifications for the D-Line leaderboard starting from this week, raising the threshold from 50 percent D-Line to 67 percent D-Line points. The previous threshold allowed for those who had played as many as 12 O-points, which is more than many O-line players play. Sorry Dean Ramsey, who stood to be second on the leaderboard this week without the change.
The EDGE, D-Line EDGE, and EDGE-B leaderboards from Week 8 are below.
Better Box Score Metrics: Heat Alert: Garrett Martin, Justin Burnett [AUDL Week 8, 2023] is only available to Ultiworld Subscribers
Already have a subscription? Log in
Whether you visit Ultiworld for our reporting, our podcasts, or our video coverage, you can help us continue to provide high quality content with a subscription. By becoming a subscriber, not only do you receive benefits like exclusive articles and full article RSS feeds, you also help fund all of Ultiworld's coverage in general. We appreciate your support!