The first-years who have already established themselves among the division's best overall players.
Each year, Ultiworld presents our annual College Awards. Our staff evaluates the individual performances of players from throughout the season, talking to folks around college ultimate, watching film, and look at statistics, voting upon the awards to decide those to be honored. The regular season and the college Series are both considered, with extra emphasis for performances in the competitive and high-stakes environment at Nationals.
The Rookie of the Year award recognizes players who impressed in their first college ultimate seasons. That includes both freshman and true rookies. Each season, it feels like this group of players becomes more impactful; as the level of youth play and of coaching and development rise, so does the bar for the division's best rookie. Whether they come to the college game from years of youth experience, a background in other sports, or none of the above, these players made debuts to remember in high-level college play.
Rookie of the Year Award
Coaches of the Year Award
---
D-III Men's 2023 Rookie Of The Year
Oliver van Linder (Colorado College)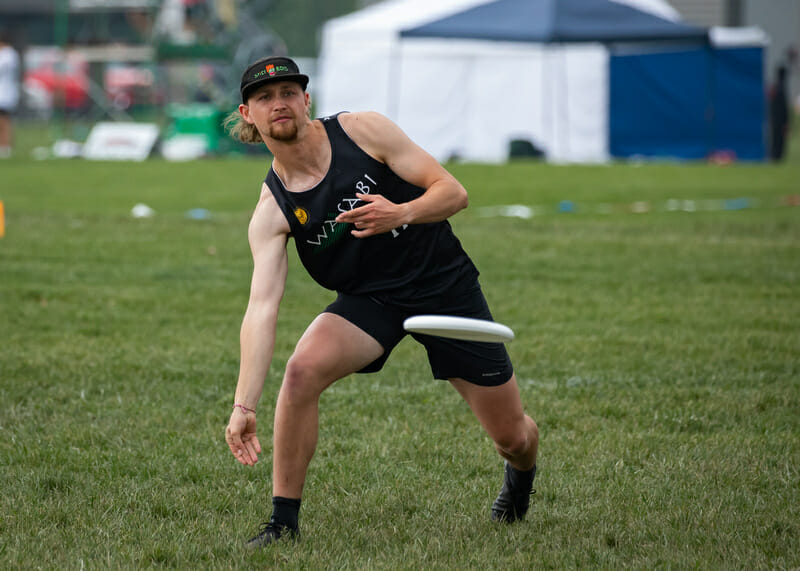 Every college coach dreams of having a handler they can trust in all the big moments. Someone they can center the disc to on every pull and know they'll make the right decision, and have the skill to execute that choice. Now imagine having that in a freshman and getting to coach that player for (at least) three more years.
Nobody watching van Linder for the first time would ever guess he was a freshman this year. He's everything you need in a modern handler. His quickness and ability to break the mark make him an absolute nightmare in handler and dominator sets, and he has a cannon for an arm to be able to punish defenses that poach or play under to take away the small ball stuff.
While van Linder was spectacular for Wasabi all season, he saved his best stuff for the biggest stage. In the semifinal and final against Richmond and Middlebury, respectively, he combined for 10 assists. Most importantly, van Linder only had four turnovers, and it wasn't because he was shy or conservative with his decision-making. Take a look at this huck on just the second O-point of the final. Sure, it was a wide open receiver, but that's a 70 yard huck perfectly in stride. How many freshmen are making that throw?
Colorado College are graduating a lot of talent this year, but their underclassmen are incredibly talented and ready to step up. Van Linder already had a big role for Wasabi this year, but the offense will be completely his next year. He should be more than capable of handling it.
First Runner-Up
Geir Hartl (Middlebury)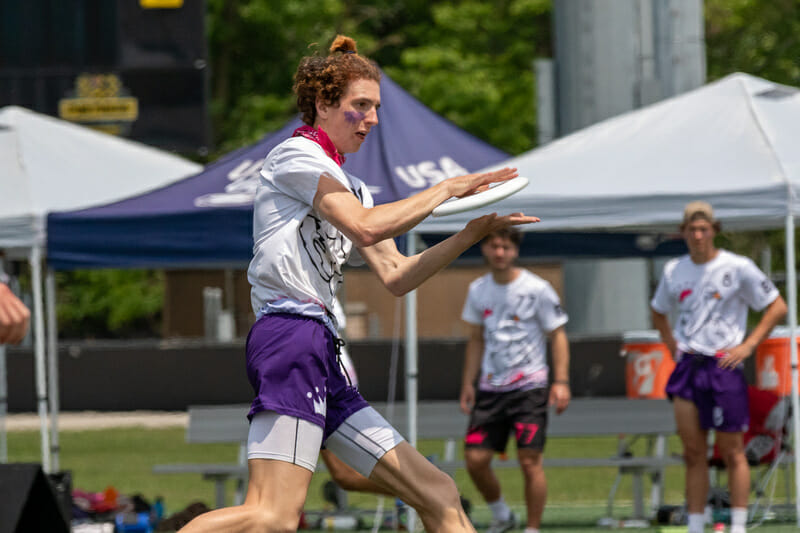 Middlebury had the best freshman class in the division this year, and there were a number of those freshmen who made really strong cases for this podium. In fact, if you polled Middlebury's opponents this year, I'm sure each would have given you a different answer for which freshman was the best. But with all due respect to Louis Douisville Beaudoin and Peter Mans, our pick for first runner-up ROTY is Geir Hartl.
Middlebury's offense had a few strong handlers, and a few strong finishers, but didn't have many cutters capable of connecting those two units; enter Hartl. His stat line at Nationals captures the balance in his game, with 9 goals and 10 assists reflecting the versatility in his role. While his classmates certainly had bigger moments than Hartl, what separated him most for us was his omnipresence. It seemed like in every big moment, when the Pranksters needed someone to get open, Hartl was the one answering the call.
Middlebury have been a lock for making semis at Nationals the last five years. With Hartl and co. around for the foreseeable future, don't expect that to change.
Second Runner-Up
Wade Buchheit (Williams)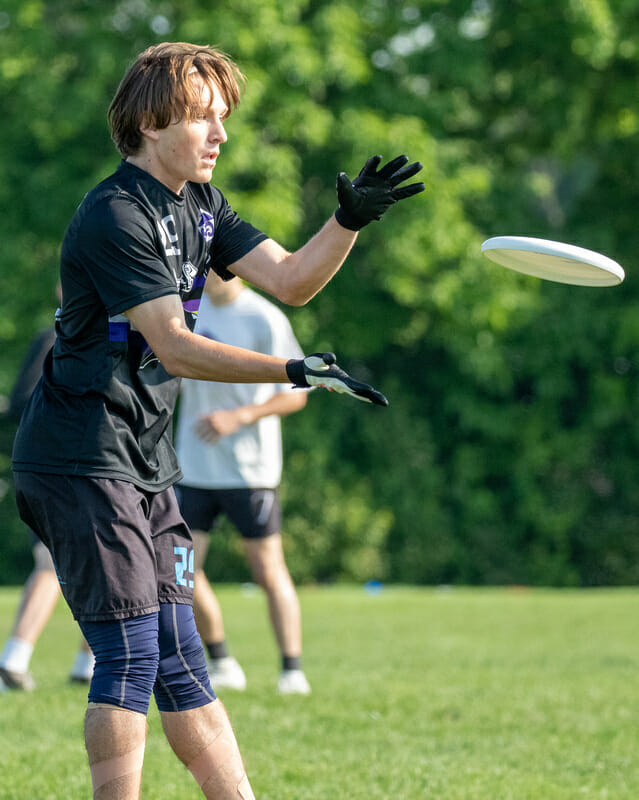 In our preview of New England Regionals, we described Williams as playing a "loose, fun style that can be overpowering when they're clicking." While we stand by this description, the calm in the middle of that Williams storm was Wade Buchheit. The Triangle product provided a calm consistency that was the perfect counterbalance to the rest of the WUFO offense. Buchheit was an ever-available release valve in the handler space, and his ability to break the mark facilitated the rest of his team perfectly. This is Williams' second straight year with a ROTY runner-up; keep an eye on what WUFO is building.