Here's the latest out of the AUDL.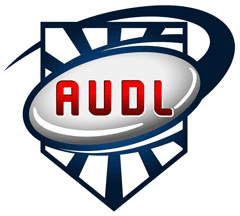 The news cycle is quickening in the professional leagues, so here is a roundup of offseason news out of the AUDL.
***
– Jimmy Mickle, Kurt Gibson, and Josh Ackley have signed deals with the San Diego Growlers, adding another contender to the Western Division. Beau Kittredge re-signed with the San Jose Spiders.
– The Southern Division is now set: Atlanta, Raleigh, Charlotte, Nashville, and Jacksonville will begin play this spring.
– The West is adding San Diego and Los Angeles franchises this year. The Midwest is adding Pittsburgh. The East is adding Ottawa. The league has already announced the addition of two Texas teams — Dallas and Austin — in 2016.
– The Seattle franchise was sold in the fall to the Titcomb family, known most for owning the apparel brand Five Ultimate.
– Alex Ghesquiere will return as the head coach of the DC Breeze. He is also serving as the team's general manager.
– Apparel company VC Ultimate is no longer supplying jerseys for the league. The league is partnered with Boon Technical Clothing this season.
– The league will continue to broadcast weekly regular season games and much of the postseason online on ESPN3.