Which 16 teams will extend their season and earn an invitation to Sarasota?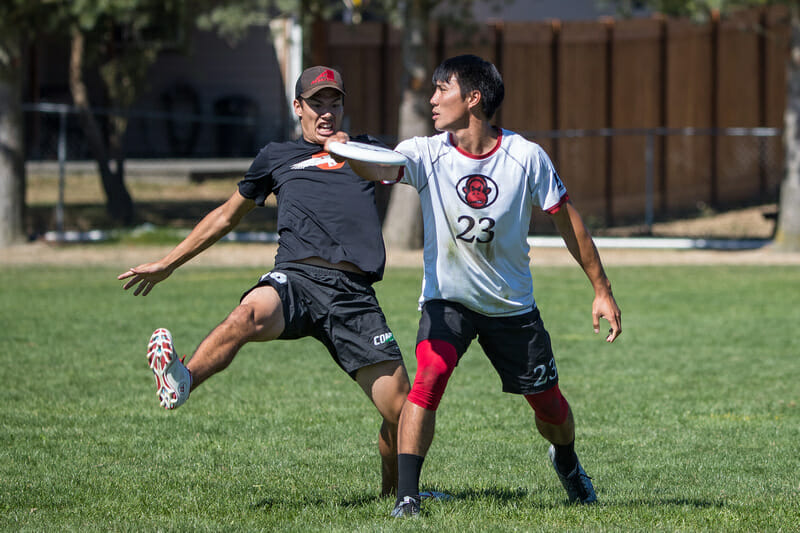 Regionals may be the best club weekend of the year. While the National Championships offer up the best competition and opportunity for breathtaking games, Regionals is the competitive peak of the year, with entire seasons defined by even a single game.
Here, we break down the Nationals contenders in every region in the Men's Division and give you what you need to know to follow all the action this weekend.
Great Lakes
Score Reporter
Location: West Chester, OH
Number of bids: 2
Excitement level: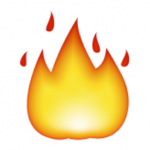 This weekend, sixteen teams from Indiana, Michigan, Ohio, Kentucky, and Illinois will converge on West Chester, Ohio, to compete for the Great Lakes Regional Championship and two spots to Nationals.
For the past few years, the Great Lakes has been a two-horse race: this year seems no different. With two of the nation's top teams, the region seems destined for another championship matchup between powerhouses #5 Michigan High Five and #8 Chicago Machine. With a handful of other programs just outside of national recognition filling out the rest of the region, teams will be hoping to score an upset victory to keep their seasons alive.
High Five, the squad of consolidated Michigan and Ohio talent, enters Regionals as the favorite after another terrific regular season. They've lost to each of the teams in the top 4 in the Power Rankings but have some solid wins over Bravo and Ironside and can feel confident that they belong in the conversation as a threat to make the National semifinals. But first their aim is to reclaim the Great Lakes crown. In their only matchup with regional opponent Chicago Machine this season, High Five pulled out a dominant 13-8 win. After such a strong season, anything short of a regional championship would be a letdown for the High Five squad.
Chicago Machine, after a bit of a rocky start to the season which saw them finish 14th at the Pro-Elite Challenge, enters Regionals as the two-seed. Machine may be peaking at the right time, though. At the Pro Championships, Machine showed they can compete with the best teams in the country, pulling out wins over Denver Johnny Bravo and Seattle Sockeye. In a year in which Machine introduced a new system, and saw key pieces Jonathan "Goose" Helton, Brett Matzuka, Ron Kubalanza, Bob Liu, and others leave, the team may be rounding into top form just as we reach the postseason.
"We had some successes at the Pro Championships, but we also had our fair share of challenges," said captain Kevin Kelly. "Our season is a ramp and we are trying to continuously grow and improve so that we are playing our best ultimate when it matters most."
Expect Machine to prove themselves as the power they are, while competing for a spot at Nationals this weekend. If they wish to take home the regional championship, though, Machine has to be sure they bring the same intensity they had on Sunday at the Pro Championships.
Perhaps the more interesting race in the Great Lakes Region is the competition to qualify for Top-Select. Cleveland Smokestack, Indianapolis Brickyard, Lombard Black Market, Chicago Haymaker, and Chicago Beachfront Property all find themselves within the nation's top-50 on the USAU Rankings and will be battling hard to establish the pecking order for invitations to next season's top tournaments.
Cleveland Smokestack enters the weekend as the highest-ranked team among the second tier of teams, but because of a couple of tough losses at Ohio Sectionals, they find themselves as the 8-seed. Unless Smokestack were able to pull off a huge upset win over High Five in pool play, they will have to fight through a long backdoor bracket just for a chance at a top three spot.
Three-seed Indianapolis Brickyard is perhaps the favorite to take home the Top Select spot — or even challenge the top two — having already beaten Smokestack earlier in the year and taking just one loss to a regional opponent throughout the year. With a high-powered offense that lives and dies off the deep-ball, Brickyard is an exciting team looking to make some noise on the national-level. Brickyard looks to high-level players Cameron Brock, Rick Gross, and Levi Jacobs to make big plays for the team. If seeds hold, Brickyard would be set to match up with Chicago Machine in the tournament semifinals Sunday morning.
Although Brickyard is outmatched in talent, it'd be sure to be an intense matchup, as Brickyard would be facing Indianapolis native and one of the program's founders, Travis Carpenter, for the first time since Carpenter's move to Machine.
By Zakk Mabrey
Mid-Atlantic
Score Reporter
Location: Milford, DE
Number of bids: 2
Excitement level: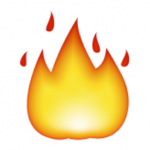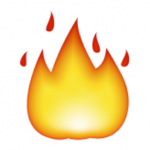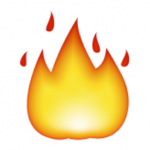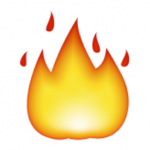 Not too long ago, the Mid-Atlantic appeared to be going down an entirely different path than we're seeing today. Washington DC Truck Stop and Pittsburgh Temper looked like the clear class of the region as recently as 2014. A season later, while Truck Stop maintained their stranglehold on the top spot, along came Philadelphia Patrol and down went Temper. Last year, it was Baltimore Medicine Men's turn to make a surprise run at Regionals, knocking out Pittsburgh before they got even a whiff of a game-to-go. Now, even Garden State is threatening, having already beaten Temper at Sectionals.
It's been wild to watch the fluctuations that have defined the Mid Atlantic over the past couple of seasons and 2017 is very likely to deliver yet another thrilling Regionals with only two bids. Despite Medicine Men's promising start to the regular season at the Philadelphia Classic and Select Flight Invite, neither they nor Temper was able to secure a third bid for the region.
Three weekends ago at the New York Invite, #4 Washington DC Truck Stop lost star handler Alan Kolick to a brutal knee injury. While the loss of Kolick may have implications for the team at Nationals, Truck Stop can take comfort in the fact that they are still the most talented team in the region. Truck Stop's offense has seen consistent improvement during the regular season and it's hard to imagine a team in the region challenging them defensively this weekend. The combination of big veterans and some elite up-and-comers in Tyler Monroe and Joe Freund gives Truck Stop an excellent competitive edge against all the teams they'll face this weekend. Regionals is a chance for Truck Stop to set the tone for the remainder of their season and tune their offense to work without Kolick.
Truck Stop will have to keep a watchful eye on #10 Philadelphia Patrol, still the favored second team in the Mid Atlantic. Patrol's position heading into the weekend is strong, coming off of a solid final weekend of the regular season at the New York Invite. They have already notched pre-Regionals victories against Medicine Men and should be able to keep it together this weekend against the second-tier squads that are trying to break into Nationals territory. Patrol's offense looked good in New York, moving very fluidly in vertical and horizontal sets. Patrol has not been infallible against elite teams and they will need to bring the kind of high energy performance they featured throughout the New York Invite to stay above the spoiler squads this weekend.
Behind Truck Stop and Patrol, #23 Baltimore Medicine Men and #25 Pittsburgh Temper are likely to end up on the outside looking in at bids for Nationals. Both teams had poor showings at the New York Invite and with the pair in the same pool headed into the weekend, one is going to be consigned to the backdoor bracket without even getting a chance at a semis berth. Tyler Degirolamo certainly improves Temper's chances; he is still a tremendous athlete to put on the line, but he will have his work cut out for him this weekend on Temper's inconsistent O-line. Baltimore have shown some nice flashes of play this season, but it's unclear if their offense is ready to consistently perform at the level required to make Nationals. The same can also be said of #24 Garden State Ultimate and Richmond Floodwall, who had a brief stint in the Top 25 in early August; both certainly have the talent to beat some of the team ahead of them, but have yet to prove they can do it on such a big stage and will be looking for a positive weekend that helps them build their programs for the long-term.
It's not impossible for any in that quartet to steal a bid with a solid Sunday run through the backdoor bracket. Conserving legs through the weekend will be an important factor for the showdown we can expect to see in the backdoor game-to-go.
By Hugo Sowder
North Central
Score Reporter
Location: Hartland, WI
Number of bids: 1
Excitement level: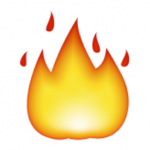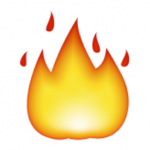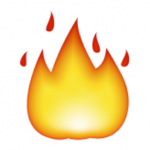 To put it lightly, this has been a down year for the North Central men. Madison Club disappointed at every turn (literally), Prairie Fire's mass exodus of young talent yielded lackluster results (predictably), and Sub Zero… well, Sub Zero had a fairly decent regular season (actually). Sub comes into Regionals as the tentative favorite, but could Mad Club finally live up to their preseason expectations?
Let's not mince words — up until the game-to-go, this tournament is simply a formality. It will be Sub against Club in the final, but it's anybody's guess what the outcome will be.
To their credit, #15 Minneapolis Sub Zero mostly won the games they were supposed to win this season. While their overall record may look ugly, Sub challenged themselves this season by taking on a brutally tough schedule, attending both the US Open and the Pro Championships. They took their licks, but they're a better, more resilient team because of it. Wins over PoNY and a depleted Ring of Fire highlight the summer, while close losses to Furious George and Condors are the only black marks. If Sub is to persevere this weekend, they'll need a sterling performance from their O-line. While their D-line is extremely athletic, it's also young and inexperienced; they can't be relied upon to get multiple breaks against elite opponents. Against Madison Club, Sub's offense will have to play as close to mistake-free as they can. Eric Johnson, Caleb Denecour, and the now-healthy Josh Klane will all be key in getting Sub back to Natties after a year hiatus.
There's no sugarcoating it: #22 Madison Club had a putrid regular season. In the words of Charlie Eisenhood, "They couldn't have cared less about this season." But despite their shocking 6-12 record, this is still a team that has had very little significant turnover over the past few years. They've got the chemistry, depth, and star players to be a quarters-level team every season. And while they've owned their matchup with Sub for years, keeping that domination going will depend entirely on what team shows up to play this weekend. A focused, committed, and clicking Madison Club will be difficult for Sub (and a lot of teams in the country) to contain. Colin Camp, Brian Hart, and Pat Shriwise should all be their typically excellent selves — we'll see if the rest of Club follows suit.
Madison Mad Men, Kansas City Prairie Fire, and Iowa City Illusion will do their darndest to play spoiler, but don't bet on any fireworks here. The gap between them and the top two teams is substantial. While one of these teams might be able to give Sub or Club a scare, they simply don't have the depth, experience, or talent to pull off the upset.
By Charlie Enders
Northeast
Score Reporter
Location: Devens, MA
Number of bids: 4
Excitement level: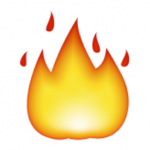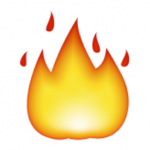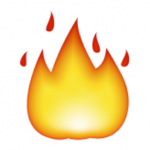 At the beginning of the season, Northeast Regionals was circled on a lot of calendars as the one to watch, with four legit Nationals contenders in a region that often produced only two or three bids. But as fate would have it, all four of those teams were able to take care of business during the regular season, giving the Northeast a very rare four bids to Nationals.
Instead of seeing Ironside, PoNY, GOAT, and Dig throw down against each other with their seasons on the line, the most at stake for these teams will likely be seeding implications at Nationals. After GOAT at #12, there's a pretty steep drop off in the USAU rankings all the way down to Connecticut Colt at #42. The big four teams essentially just need to prevent a wild upset from happening, and it would take something crazy for anyone other than the bid earners to make it to Sarasota.
But while the teams headed to Nationals from the Northeast seem just about set in stone, that doesn't mean you should tune out. With so many Nationals-caliber teams present and a deep field fighting for Select Flight spots and regional bragging rights, there is always a lot to appreciate in Devens this weekend.
The battle for the regional crown will be fascinating, as the perennial favorite seems to have slipped just a bit. #7 Boston Ironside is suffering from something of a championship hangover this season and have already picked up losses to both Dig and PoNY. The defending national champs almost always take care of business at Regionals, but could their slide continue into the postseason? Or, will they emphatically defend their place atop the Northeast are reassert themselves into the national championship picture? This weekend will be telling.
The games between #9 Toronto GOAT, #11 Boston Dig, and #12 New York PoNY should give us a glimpse at the pecking order heading into Nationals, with all three of the teams having highs and lows this season. Everyone will want to avoid having to play in a game-to-go, and this matchups we should provide some of the highest caliber ultimate played anywhere in the country this weekend.
While there isn't a huge threat lurking below the bid cutoff, the depth of the region always engenders fierce play for Select Flight spots. Connecticut Colt — after picking up John Wodatch for the year — has the best USAU ranking, but Boston Big Wrench has beaten them already this season and have been a Select Flight team for the past three season. Lurking around is Boston Baked Beans, a team of aging Boston legends — Jared Inselmann and Matt Rebholz among them — that could put together a good game or two and maybe score a shock upset.
And it wouldn't be Northeast Regionals without a Canadian team that didn't play in the regular season swooping down from the North and pilfering a bid from some sad sack American team at Sectionals. This year it's Montreal Mockingbird and their roster stuffed with players from the AUDL's Royal. Mockingbird are something of a wild card this weekend given their lack of connectivity with the rest of the region, but their impressive Sectionals landed them the fifth seed. The fight for the top Select Flight spot, and the valuable tournament opportunities that presents, will be a good one.
By Pat Stegemoeller
Northwest
Score Reporter
Location: Corvallis, OR
Number of bids: 1
Excitement level: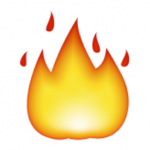 It should be a relatively quiet weekend in Corvallis as ten teams descend upon Northwest Regionals. It's a one-bid region, and tournament one-seed, Seattle Sockeye, is a heavy favorite take the lone bid to Sarasota for the Club Championships.
Sockeye enters the tournament at #2 in the USAU rankings and #3 in the Ultiworld Power Rankings and sports one of the most talented rosters in the division; all together they have two Callahan winners1 and seven former NexGen players,2. Over half of their roster has represented the United States at an international competition. They won the US Open in dominant fashion and have been in impressive form since, save for a baffling meltdown against Chicago Machine in the quarterfinals of the Pro Championships.
While that Machine loss certainly highlighted a potential pitfall for Seattle — an implosion of bad decision making and execution — it is certainly an outlier performance. The Sockeye we know has incorporated the electric talent of Dylan Freechild seamlessly into their offense, runs savvy defensive sets piloted by Trent Dillon, and can fallback on playmakers like Simon Montague and Husayn Carnegie when they need a bit of magic.3 If Sockeye shows up as expected, it's tough luck for the rest of the Northwest.
As for the field, the best bet to pull the upset is #14 Vancouver Furious George, though their 6-12 regular season record doesn't inspire much confidence. Sure, they played almost exclusively top teams and kept it respectable most of the time, but they have no wins over Top 10 teams.4 Furious has some impressive young talent in current/former UBC stars Hugh Knapp and Fred Lam, as well as the established prowess of Morgan Hibbert, but they just don't seem to have to depth of quality to knock off an elite team. Few holdovers remain from the Furious team that stunned Sockeye in 2011 by ending their season in the backdoor bracket at Regionals,5 so the Monkey doesn't even have the ghost of upsets past working for them.
Rounding out the field of potential game-to-go contenders are three solid squads in #21 Portland Rhino, Seattle Voodoo, and Eugene Dark Star. All three stand legitimate chances at upsetting Furious to claim the region's Top Select spot, and they also share the the same virtually nonexistent chance of making Nationals. Rhino has fallen from grace a bit this season, and has lost a handful of key Oregon Ego alumni to in-state rival Dark Star, who now sport many of the bigger Ego names from the last five years. Still, Rhino was able to top Eugene 15-11 at Oregon Sectionals.
Seattle Voodoo will also throw their hat in the ring to try to climb into the Top Select Flight. The second Seattle squad has a stable of young college stars this year and might be on the verge of another program upswing if their see some success this weekend and can hold on to their stars. While their young talent is familiar — notably Alex Olson (2017 College OPOTY), Nathan Kwon (UNC Darkside), and a handful of Washington & Western Washington stalwarts — the biggest name to watch on the roster has to be player-coach-legend Ben Wiggins.
Even if Sockeye looks to have the region sewed up, there should still be plenty of great ultimate and highlight reel worthy plays to be seen as the next four teams duke it out for the Top Select slot.
By Cody Mills
South Central
Score Reporter
Location: Beaumont, TX
Number of bids: 2
Excitement level: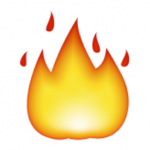 The South Central region has definitely suffered since the folding of H.I.P. Without the young boys from Dallas bringing in a third bid, the interest and potential for upsets has dried fairly evidently. While #5 Denver Johnny Bravo and #13 Austin Doublewide are clearly the best teams, #20 Denver Inception has played solidly all season and has a very slim chance of managing an upset and keeping their season alive.
Denver Johnny Bravo maintains their spot as the top team in the South Central with a strong, but not dominant, regular season. This is still not the Bravo team that won a title in 2014, but they do seem to be assembling the pieces to take them deep into Nationals once again. While Mamabird has been a successful feeder program for Bravo in the past, this season Denver has relied less on their university rookies and recruited out of town talent; with the possibility of WUCC on the line, Johnny Bravo isn't taking any chances. Tom Tullet returns from Australia and they've coerced Mark Lloyd to leave the free healthcare of Canada for the mountains of Colorado. Returning Nick Lance to the team was a strong step in the right direction and Ben Lohre continues to be a solid contributor around Jimmy Mickle's all-world talent.
While Bravo has made smart roster decisions, there are still signs for concern. The stronger defenses in the men's division seem to have figured out the Colorado vertical offense — it has not benefited them as much as it did last season. Bravo has looked downright poor on offense in critical games and gets by with athletic plays and big throws from their handlers. Their system seems to have devolved from the crisp iso-driven vert stack they once trademarked. Even with all these disclaimers, Bravo still remains one of the best teams in the nation and they have all the tools to take home another regional title.
Their competition is Austin Doublewide. In an attempt to topple Johnny Bravo, H.I.P. and Doublewide merged to create the best possible Texas team in 2017. This has not translated into success as well as they had hoped. After a decent showing at the Pro Elite Challenge — which included a loss to a Bravo squad playing at home — their Elite Select Challenge results left a lot to be desired; over the course of the season, they have lost games to top talent and mid-tier talent alike. Despite this, it would be unwise to completely count Doublewide out of a rebound in Beaumont. This season may be the best Doublewide roster since Kurt Gibson left, and their young talent has been on display throughout the AUDL season. If Doublewide can avoid making poor execution errors, they may be able to give Johnny Bravo a scare.
Denver Inception stands a little outside of bid range, and further outside of upset potential. They have performed about as consistently as they would have hoped and have proven the depth of talent in Denver, but just do not have the athletes or throwers to match Johnny Bravo or Doublewide in an elimination game. The best hope of this team is that they catch one of those teams on a bad day in the game-to-go.
Outside of these three teams there is next to no chance that another team will earn a bid. Between Johnny Bravo and Doublewide, the region is pretty cut and dried.
By Graham Gerhart
Southeast
Score Reporter
Location: Huntsville, AL
Number of bids: 2
Excitement level: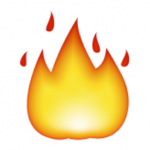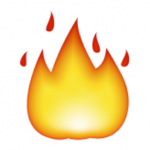 Compared to the one-bid grudge match that was 2016 Southeast Regionals, 2017 is looking to be a much tamer year, in no small part due to the dominance of the bid earners against other Southeast competition this year.
Unlike last season, when #2 Raleigh Ring of Fire's ability to actually get to Nationals was called into question, there is no reason to doubt their capability this weekend. With two bids to go to Sarasota, this weekend is more about taking care of business rather than a do-or-die situation for the Raleigh squad. Ring's offense was untouchable at Sectionals and with a stellar core of throwers and athletes downfield, the only real question heading into the weekend is how easily they'll coast to a regional crown. Ring has lost to Florida United at Regionals before, which certainly makes the potential final somewhat compelling. That being said, if Ring plays like the surefire Nationals semifinal team they've appeared of late, they'll be very hard to stop this weekend. Jonathan Nethercutt has truly come of age on the elite club level. With an army of athletic receivers and plenty of handler firepower at Ring's disposal, Regionals should be more about fine-tuning systems before the Big Show than struggling to qualify.
#18 Florida United somewhat controversially secured the second bid for the Southeast, competing entirely against local regional caliber teams in the regular season. They are unquestionably talented, bolstered by pickups out of Georgia and North Carolina (Nathan Vickroy, Brian Casey) as well as Mischa Freystaetter, who played mixed in 2016. At Club Terminus in July, they beat every potential realistic contender for Nationals including Chain Lightning. United remains undefeated on the year, and their chances of being unseated by a squad further down the Regionals roster this year are not high. A Ring/United final could certainly provide the thrills of past regional games between the two southeast titans.
Behind United, #19 Atlanta Chain Lightning still has much to prove coming into this weekend as they have yet to get a defining win against top Nationals teams this season. While Parker Bray and other young Georgia notables (Austin Taylor, Matt Smith,) bolster Chain's roster, they lack the kind of consistent firepower we've seen on both ends of the disc from Ring of Fire and Florida United.
Compared to their exciting 2016, Durham Turbine looked anemic at North Carolina Sectionals this season, finishing fourth. While Triangle Cash Crop was able to hand Ring a 13-11 game on Saturday, they are a very young and raw squad. Young star Liam Searles-Bohs and seasoned veteran Stephen Poulos have been able to marshall Cash Crop's offense effectively, but their receivers and defense lack the bulk and experience of the other elite Southeast clubs. While Huntsville Freaks of Nature notched solid wins over Praire Fire and Inception during the regular season, their previous meeting with United at Rocket City Invite left much to be desired, losing 13-6. The Select Flight battle between these squads will certainly be compelling but beyond that, the chance for a significant upset over the two best teams in the Southeast is very low this year.
By Hugo Sowder
Southwest
Score Reporter
Location: Del Mar, CA
Number of bids: 2
Excitement level: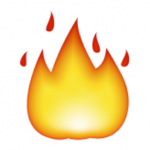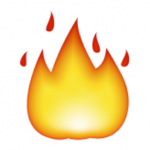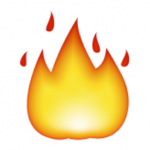 Eight teams will be converging in San Diego for their chance at two bids to Nationals. Despite the Southwest region finally escaping their single bid curse, there is still bound to be frustration for at least one unlucky squad. SoCal Condors and Oakland Guerilla finished at 16th and 17th respectively in the end-of-season USAU rankings, which means at least one team is going home empty-handed. Neither seems to have a firm grasp on the second bid either, which should lead to an exciting slugging contest between the two.
At this stage, the first bid in the SW region may as well be named after #1 San Francisco Revolver. The Bay Area juggernauts have dominated the national circuit; cleaning up at Regionals shouldn't be a problem. Revolver's deep roster is unmatched: Antoine Davis, Tom Doi, and Eli Friedman have slotted in naturally as pieces in Mike Payne's system. The only signs of "trouble" have come from personnel movement between the offensive and defensive lines as Revolver experiment with various looks from their embarrassment of options. A loss at Regionals would qualify as the greatest upset of 2017.
Their closest competitors are #16 Guerilla and #17 Condors, although both teams seem better matched competing with each other. Guerilla finished behind the Condors in the USAU rankings, but a head-to-head victory over the Condors at the Pro-Championships has given them the higher seed. For both teams this will be the third tournament in four weeks, a grueling schedule which may have an impact on their Regionals performance.
Oakland Guerilla looks best when their athletic defenders command the field and disrupt offensive rhythm. As is common with younger teams, their offense can look downright bad at times, but a gritty defensive unit and surprising depth carries them through. Guerilla relies on gunners like Elliott Chartock and Sonny Zaccaro to keep their O-line from stagnating. On defense, Ethan Falat does not receive nearly enough attention. Guerrilla has not had a chance to match up with any Southern Californian teams outside of the Condors. Considering the easy path Oakland had through Sectionals, it will be interesting to see if they can extend their dominance further south.
SoCal Condors learnt their lesson from 2016 and only played top tier teams during the regular season to maintain their USAU ranking. A finely tuned offense has carried them through every victory they've earned, but the team has struggled to generate turns on defense. Casey Wu returning from injury and the late season addition of Cameron Wariner (Ultiworld's 2017 College DPOTY) should reconcile that. There have been plenty of close games with top tier teams that prove the legitimacy of the Condors.
Outside of the top three, none of the teams at SW Regionals have competed against Elite tier competition. Phoenix Sprawl had a perfect record (13-0) during the regular season that was only broken at Sectionals by the Condors and Streetgang, both in tightly contested games. Led by Nathan Bridges and Travis Dunn, Sprawl has a history of upsetting higher ranked teams at Regional; it's a safe bet to assume they'll be looking to continue that streak.
San Diego Streetgang has had an interesting road to Regionals. After a middling regular season, the squad was forced into the backdoor bracket at Sectionals. A perfect record on Sunday led them to a second place finish but these fluctuating results are hard to reconcile. The Gang could be a true wild card in the race for Nationals.
Make no mistake, the contest in this region is Condors vs. Guerilla — any other team claiming that second bid would send ripples through the Southwest.
By Graham Gerhart
---