All ten regions, rated by excitement level!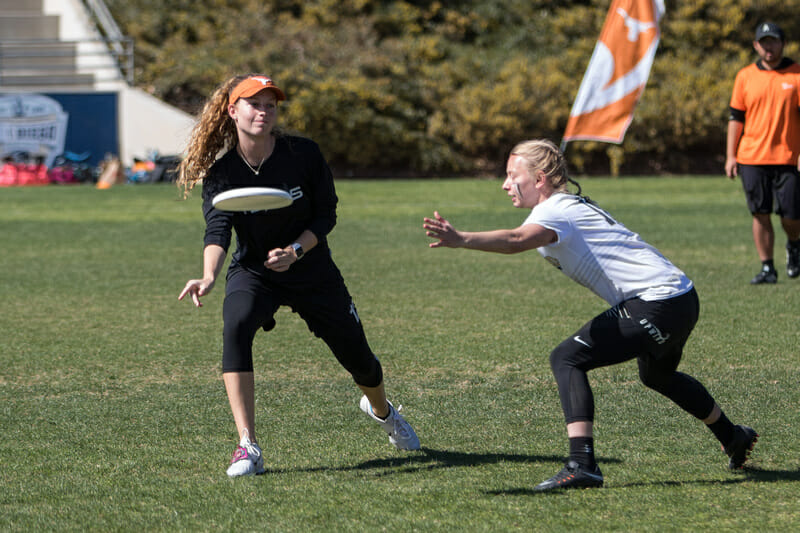 Coverage of D-I women's regionals is presented by VC Ultimate as part of their season-long support of our women's coverage. All opinions are those of the authors. Please support the brands that make Ultiworld possible and shop at VC Ultimate!
The long-awaited Regional Championship weekends draw nigh, presenting us with some dramatic scenarios across the division. Every year, Regionals brings some form of the unexpected. Favorites falter, underdogs upend, and stories are etched into the history of the programs and regions involved.
We'll take a look at every Regional Championship tournament, cover the favorites and the challengers, and rate the projected excitement level of their narratives.
Atlantic Coast (2 Bids)
Score Reporter
Location: Axton, VA
Excitement Level: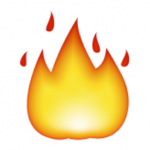 All-Region Discussion Thread
The question in Axton isn't so much who is going to take the bids to Nationals, but who will come in first. At Conferences, both #6 North Carolina and #18 NC State dominated the field before facing each other in a game that saw UNC pull away in the second half. Neither UNC nor NC State were particularly pleased with their quality of play throughout the tournament, as both teams struggled to play clean games consistently despite having very large margins of victory over the entire field.
North Carolina has dominated the matchup against State and that doesn't look likely to change. At Regionals, with higher stakes and a heightened desire by both teams to raise their level of play, the final will be an interesting proving ground as both teams gear up for a Nationals appearance. With Virginia failing to pass the eye test in the regular season, it's hard to imagine any squad usurping the two North Carolina squads as they forge ahead towards qualification.
That said, a backdoor game between UVA and NC State would certainly be one worth keeping an eye on. Until Sunday is over and the bids have been earned, Virginia remains a perennial Nationals program for the Atlantic Coast. Ashley Powell, who has been an instrumental piece of NC State Jäga, will play an important role in keeping State steady and focused through the weekend. NC State hasn't been to Nationals since 2005 or played in a game to go since 2011, so it's doubtful they'll be looking too far ahead this weekend. Meanwhile, Virginia is finally getting healthy, including getting Allison Hahn back, and their propensity for late season peaking could trump NC State's inexperience. UNC Wilmington, Clemson, South Carolina, and Duke will be waiting to pounce on any opportunities an upset could present.
Great Lakes (1 Bid)
Score Reporter
Location: Brighton, MI
Excitement Level: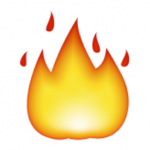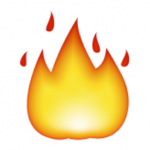 All-Region Discussion Thread
The Great Lakes doesn't have a powerhouse team this year. In years past, whatever team got a bid rightfully deserved it and was capable to compete on the national stage. This year, this isn't the case. The highest ranked team in the USAU rankings sits at 22nd, #19 Michigan. But what will make this region exciting is that Notre Dame sits at 24th and Northwestern is ranked 34th. Essentially, this bid is anyone's for the taking. This may be the first time since Northwestern's run in 2013 that we do not have a strong grip on who will take the region.
Michigan is the most stable choice. Their team works on a system, implementing set plays and guidelines for how to move the disc upfield, but do they have the handlers to run the give and go sets on quick transitions that have driven them to past success? Michigan is running as a true team, but in sticky situations, skilled leadership may be necessary. Their hardest game in pool play will be against Northwestern, which will be the last game of the day.
Notre Dame still has individual players that make headlines, but their downfall is that they are only 14 strong this year. We've seen this work with Central Florida, playing a small rotation and building insane chemistry, but is it enough to take an equally strong team with twice the amount of legs? Fortunately for them, their pool play should be slightly less competitive, with Chicago presenting their toughest test. However, with a handler Jenny Wang that is capable of running downfield, they'll give Notre Dame a fight.
Northwestern could be the sneaky competition this year. GungHo only lost to Texas 13-10 and have played higher ranked teams at more competitive tournaments like Centex and Presidents' Day Invite. If every team holds seed, they have the chance to upset Notre Dame in the semis. So, while the weekend may not be filled with star power and highlight videos, the GL bid will be one to fight for.
Metro East (1 Bid)
Score Reporter
Location: Piscataway, NJ
Excitement Level: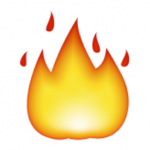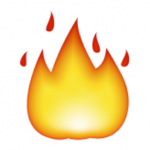 All-Region Discussion Thread
While not at the center of the National conversation, there's been a lot of drama at Metro East Regionals over the years, as there's usually not a truly established favorite. They've had four different champions over the past four years,1 although Connecticut may break that streak this year.
UConn crushed Cornell earlier in the year, and while they haven't seen Ottawa yet, they have better results against their common opponents. Marissa Aldieri, Ariel Virgulto, and Emily Giampaoli lead the way for UConn, but the throwing prowess of Camille Bedard gives Ottawa a fighting chance. No. 2 seed Columbia might hold the best matchup against Connecticut, having seen them three times this year. While they lost all three, two were decided by three points or less, and Columbia also took down Cornell at Spring Awakening.
New England (2 Bids)
Score Reporter
Location: Amherst, MA
Excitement Level: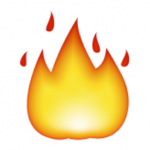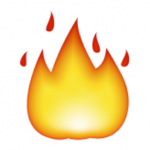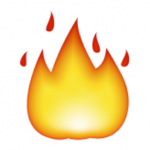 All-Region Discussion Thread
#1 Dartmouth should have little issue winning the region. There appears to be only a couple of teams in the entire division that can challenge them, and while Tufts and Vermont are solid teams, they aren't in that league. Where New England Regionals gets interesting, however, is in the race for the second bid.
#20 Vermont has been a top 20 team for most of the season, and even possessed their own bid before a tough trip out to NW Challenge. They are the likelier team to suffer as a result of the lack of a third bid, but they aren't out the picture completely. Kyle Weatherhogg is one the best players in the region, and she has a solid supporting cast around her, including human highlight reel, Madison Westfall. But #9 Tufts has a little more firepower on their side. Megan Wilson, a new addition to Boston Brute Squad, and players like Margo Urheim, Hannah Crowley, Hannah Wells, and Valerie Willocq are all playmakers.
To make their trip to the game to go as easy as possible, both teams will want to avoid any early upsets, with Northeastern and Harvard being the biggest threats. Their likely matchup in semifinals will be key as well. The winner will play one fewer game down the stretch, and two fewer must wins games. Tufts is certainly the favorite to keep their bid, especially if they are able to make the 1st place final, but Vermont is one of the more likely Cinderellas across the division.
North Central (1 Bid)
Score Reporter
Location: Ames, IA
Excitement Level: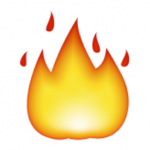 All-Region Discussion Thread
#13 Carleton Syzygy is back in the driver's seat in the North Central, where they have claimed the regional crown in four of the last five seasons. 2016 was the lone blip, when Wisconsin rushed past favorites Minnesota and Carleton. In fact, Carleton was unchallenged at this tournament last year, never conceding more than six points in any game on their way to Nationals.
The usual suspects–Minnesota, Wisconsin, and Iowa State–are all hoping to catch Carleton napping. #22 Minnesota has gotten notable wins over the likes of Texas and Western Washington, while defeating Wisconsin during the regular season and giving Carleton a scare in a 10-8 loss at their Conference Championships. However, they were thrashed 13-5 by Syzygy the next day. The Ninjas' deep and talented roster, anchored by the indefatigable Kayla Blanek, has had troubled performing consistently this season.
Wisconsin has been searching for a marquee win and little sand remains in the top half of the hour glass. Iowa State has had a disappointing season. All signs point to a Carleton rout.
Northwest (4 Bids)
Score Reporter
Location: Walla Walla, WA
Excitement Level: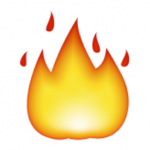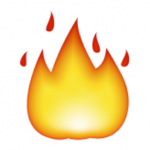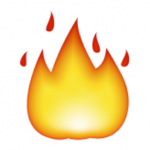 All-Region Discussion Thread
The Northwest region doubled their bids compared to last year, thanks to a stronger season from Whitman and a full season from Western Washington. The wealth of bids may seem to sap the drama from the weekend, but these teams' regular season records make the outcome less certain.
The #4 UBC Thunderbirds and #5 Oregon Fugue are easy picks for the first and second bids out of the region, and likely in that order if they face off again in the final. UBC beat Oregon 12-9 at Conferences, and they're 3-0 over Oregon this year. Again and again, UBC manages to elude Oregon's containment zone to win games.
UBC's first challenge, however, will be keeping #11 Western Washington at bay in pool play. Western beat UBC 12-10 at Northwest Challenge, and they know how to match up on the Thunderbirds well with athletic defenders and a fast break deep game. Western will likely take the third bid out of the region, no matter whether they go through the first place or second place bracket.
The final bid falls to either #15 Whitman or #21 Washington. These teams followed different trajectories through the season: Whitman played only two regular season tournaments, going nearly winless at their first and then winning crucial games at their second to get within range of a strength bid. They surprised last year at Regionals, and they're building toward a similar peak now. Washington, on the other hand, spent their season cutting their teeth against elite talent. Their 9-12 record belies a bevy of closely fought games against the division's best teams, but none of it will matter unless they can survive this Sunday. If their athletic defensive line can convert their chances to break, Element could easily control their games against Western and Whitman.
Ohio Valley (3 Bids)
Score Reporter
Location: Steubenville, OH
Excitement Level: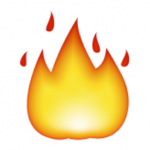 All-Region Discussion Thread
A region that for so long had just one bid now has three. But even with three bids there isn't a whole lot to get excited about in the Ohio Valley. #8 Ohio State and #10 Pittsburgh are locks to go to the dance, just as they have done for each of the last three seasons. But even West Chester, the newcomer to the region's elite, would be a surprise to miss out on making their first ever trip to Nationals.
We haven't gotten to see much of #16 West Chester this year. They didn't attend any regular season tournaments after Queen City Tune Up way back in February. But they had some impressive results in the early season, and passed the eye test. They also blasted their toughest competition for the final spot, Penn State, by a score of 13-2 at the Pennsylvania Conference Championships last weekend. Even as a relative unknown quantity, it would be a shock to see West Chester miss out on Nationals. Not as a big a shock as it would be to see Ohio or Pittsburgh miss out, but a shock nonetheless.
It will be interesting to see how those three finish. Can Ohio State reclaim the regional crown after missing out the last two years? Can West Chester silence the doubters by breaking seed? Those are the intriguing questions going into Regionals for the Ohio Valley, much more so than if any of those three will have their seasons ended prematurely.
South Central (2 Bids)
Score Reporter
Location: Tulsa, OK
Excitement Level: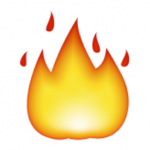 All-Region Discussion Thread
The final will be exciting; a matchup of one of the best rivalries in the game's recent history. But the action before that promises very little in terms of excitement. #7 Texas and #14 Colorado are clearly the cream of the South Central crop and something truly shocking would have to occur for either of them to miss out on the region's two bids. The region is deep–Wash U, Colorado College, Denver, and Colorado State all have some pop–but there just isn't enough talent to topple the favorites.
No, the real story here is who will take home the regional crown. Texas hasn't done so since 2013, while Colorado is looking for their fourth successive South Central championship. The two have squared off in the final each of the last two years and each of those games have been decided by a single goal.
Texas has the better resume this season, though Colorado did win their one matchup this year. In fact, Colorado has a decisive head to head advantage over the last handful of seasons. And they'll also have superstar Nhi Nguyen for the first time all year. Truly, this game is a tossup. Five of their last eight meetings have been decided on double game point. So while the rest of the action will leave a bit to be desired, the final has the potential to make up for it and then some.
Southeast (1 Bid)
Score Reporter
Location: Tallahassee, FL
Excitement Level: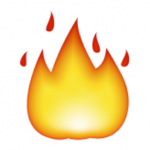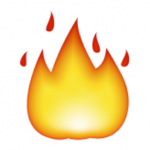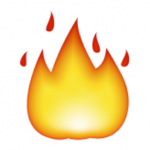 All-Region Discussion Thread
The Southeast is the most wide open it has been in years. There hasn't been one dominant team, and the number of teams that would have found themselves in a traditional second tier has increased. But without a clear favorite, any of those teams will feel like they have a chance at taking the region's lone bid to Nationals.
#24 Florida is the slight favorite on paper. They have the region's most impressive win,2 and they're the defending regional champs so they have the experience. Courtney Testa is the star, and Lauren Bahng has really stepped up her game this year, but the team will miss injured leader Lucy Berman.
Additionally, #23 Auburn beat Florida when the two met at Tally Classic. Auburn isn't as deep as Florida is, and they've never even made a Regional final before. But they're top end has been the most impressive in the region this year, and their veteran core has consistently made the bracket at Regional in their time on the team. Kristine Federenko brings an imposing throwing arsenal, and she's well-versed in serving up shots to her bevy of athletes.
Georgia Tech, Kennesaw State, and Georgia are all in the mix as well, and teams like Florida State and Central Florida are strong enough to end a team's season with an upset in bracket play.
The Southeast may not have a team that is a true contender to advance beyond pool play at Nationals. But for a one bid region, there are a large number of conceivable winners. Will the proven team in Florida win, or can one of their upstart challengers grab a landmark result for their program, and present a new club to the national scene
Southwest (3 Bids)
Score Reporter
Location: San Luis Obispo, CA
Excitement Level: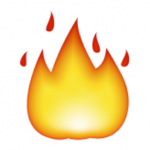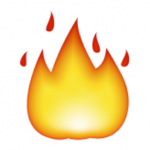 All-Region Discussion Thread
Let's not beat around the bush with this: there's a very small chance that any team other than #3 UC San Diego and #2 Stanford will be earning the first two bids. Both programs have shown themselves to be a cut above most of their competition and are easily among the top 5 teams in the nation. The real question is whether UCSD can finally pull off a win over Stanford. Two of UCSD's three losses this season have been handed to them by Superfly. While the Psychos have proven themselves to be of the same caliber, they do seem to get a little starstruck when playing Stanford. If they do match up in the final, it will likely come down to which team stays disciplined and makes fewer errors. Regardless of the outcome, they're two easy locks for Nationals bids.
The final bid rests on the shoulders of #17 UC Santa Barbara, the Southwest's Cinderella story. The Burning Skirts have had quite a season but it remains to be seen if they can close it out. The good news is that they've found a winning culture under the guidance of Sam Fontaine and Ronnie Eder. If they're going to make it to Nationals, though, it'll take more than just a positive attitude. UCSB has had moments of inconsistency that they need to avoid. The finish line is in sight. They just have to finish strong.
If UCSB cannot close out their season, there are many eager Southwest teams ready to step up.
California's success from past seasons left us with high expectations for 2018. The team has had middling success, but their youth has struggled to integrate into Manisha Daryani's system this season. If they hope to earn a bid, it will rely on dominant performances from their veterans.
#25 Cal Poly SLO looks to be developing a strong team but is probably still a year out. They've made progress over their season but have yet to prove that they can beat a team like UCSB to earn a bid.
UCLA is picking up steam and could be a sleeper hit for bid contention. They almost stole a game from UCSB at Conferences and still have one of the best veteran coaches on the West Coast with Alex Korb.3 The team's success has been streaky at best, but their zone defense continues to cause problems for stronger teams.
Southern Cal is the last team that cannot be counted out. They started their season looking very raw but have shown great progress throughout 2018. With a penchant for pulling gritty wins out of thin air, the Hellions have long odds but high hopes.
---
Only one other region in the women's division has done that since 2011, the Southeast from 2012-2015 ↩

a double game point victory over#14 Colorado at Centex ↩

PhD ↩