Hot takes from the tournament preview, revisited and updated.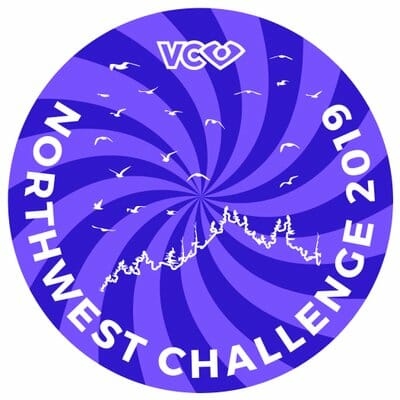 Ultiworld's 2019 college coverage is presented by Spin Ultimate; all opinions are those of the authors. Please support the brands that make Ultiworld possible and shop at Spin Ultimate!
Someone yesterday on the sideline had, somehow, a worse take than any of my seven hot takes ahead of this weekend:
"So it seems like it's a down year for the division, huh?"
It's not. The last two days have been wild. Everyone beat everyone, except the two teams that everyone else expected to meet in the final, Dartmouth and UC San Diego, who went 0-4 and 1-3 respectively. North Carolina and Ohio State are the only teams to emerge unscathed, and they'll head into tomorrow on either side of the first place bracket. The depth and parity of this division has never been more obvious.
Your predictions….they were wrong.

— Northwest Challenge (@NWChallenge) March 31, 2019
To break down what happened, let's revisit those "hot takes" from just two days ago.
1. Stanford Will Beat North Carolina In A 2018 Nationals Rematch
Status: BUSTED
#18 Stanford came into their match against #4 North Carolina after an exhausting double game battle with #7 Pittsburgh. North Carolina, on the other hand, had fresh legs and a grudge to settle from the 2018 College Championship quarterfinals. Pleiades broke twice to open the game, and they built a 6-1 lead before Stanford could recover and get back on the board. North Carolina found open cutters in Stanford's zone with ease, and they never. Stopped. Running. They closed the game 15-5.
How did that victory feel for North Carolina? "I don't want to be petty, but it felt really good. Last year we lost to them twice, mostly because of the zone they threw, and this time we were able to dig our way through it," said North Carolina coach Lindsay Soo.
North Carolina rode the energy from the Stanford win and sped through the rest of their games: They went 5-0 in pool play and ended Saturday with another 15-5 win, this time over Dartmouth.
2. UCSD Will Win Their Dartmouth Northwest Challenge Rematch
Status: TRUE, sort of.
#1 UC San Diego did win their rematch with #2 Dartmouth, but nobody would have predicted that the game would occur when both teams were essentially out of bracket contention. The Psychos and Princess Layout met in the third round of pool play when both teams were 0-2 and badly in need of a win. They played long holds for the first half before UC San Diego broke into half 8-7. Dartmouth got a break back in the second half with a truly insane Jack Verzuh diving grab, but UC San Diego broke twice late in the game to build a fatal 12-9 lead.
So, this just happened ??? @Ultiworld pic.twitter.com/Bw9i0sQKou

— Ultiworld Live (@Ultiworldlive) March 30, 2019
While fans didn't get the anticipated Elimelech vs. Verzuh matchup, the game provided more than enough excitement: UC San Diego's Rebecca Ellis slinging hucks, Madison Tenney matching Verzuh's footwork, and Dartmouth rookie Caroline Tornquist getting block after block in the throwing lanes.
These teams, currently #1 and #2 in the country, will compete tomorrow in the ninth place semifinals.
3. Ohio State's Streakiness Will Come Back To Bite Them
Status: BUSTED
Ah, the bittersweet taste of being wildly wrong, again. After dropping behind UC San Diego in their first game, Ohio State fought back to take half 8-7 and extended that lead to 10-7 in the second half. They won 14-12.
Fever played smart zone and tough person defense. They stayed in players' pockets and challenged any disc that was up for grabs. Sadie Jezierski still took a lot of shots (all mind-boggling, perfectly-crafted shots) and Emma Colavincenzo, Emily Barrett, and Cara Sieber grabbed most of them for goals.
Fever then took out BYU, UBC, and Stanford in relentless succession. Ohio State has refused to give up on possessions, points, or game so far this weekend. Instead of playing hot and cold, they stayed focused and on fire.
4. Zero Northwest Teams Will Make The First-Place Bracket
Status: BUSTED
#21 UBC had a banner day, besting UC San Diego 15-11 and BYU 15-8 on Friday, and edging out Dartmouth and #5 Carleton 14-12 on Saturday. They're playing elite offense that hits all the fundamentals: sharp throws, well-angled cuts, and excellent spacing across the field. Rookies Ada Chang and Doris Zeng are crushing offensive points, while veterans Naomi Morcilla and Ellen Au-Yeung take on tough matchups on defense. The Thunderbirds put a lot of pieces together between Stanford Invite and Northwest Challenge, and they, along with the Northwest region, are reaping the rewards.
5. …And The Northwest Will Leave Their Home Tournament With Only One Strength Bid
Status: TBD
Not only will the Northwest keep a strength bid, they will likely pick up more: #22 Oregon and #9 Western Washington both beat Pittsburgh, who were ranked #9 (USA Ultimate) coming into the weekend and Western's two losses to North Carolina and Carleton were by fewer than five points each.
British Columbia will take major algorithm points from beating UC San Diego, Dartmouth, and Carleton, all of whom came into the weekend in USAU's top four. Oregon also kept Washington and BYU at bay, keeping the region from eating itself from the inside out.
Only our algorithm expert Cody Mills can say for sure, but this hot take is likely to be busted for good by the end of the weekend.
6. Rookies Will Rule This Tournament—And The Rest Of College Ultimate
Status: TRUE
All the women highlighted in the preview have played such integral roles on their teams that it's surprising to remember that the woman who made that sick grab or huge backhand huck could best you on the field but still can't rent a car.
In addition to the rookies mentioned in the preview, a few more stood out so far this weekend:
Caroline Tornquist (Dartmouth)
Ada Chang (British Columbia)
Ikran Elmi (Washington)
Beth Manturuk (Pittsburgh)
7. The UNC vs. UCSD Game Will Be The Best Game Of The Weekend
Status: BUSTED
The best games of the weekend are still ahead of us.