A surprisingly scary Pool A.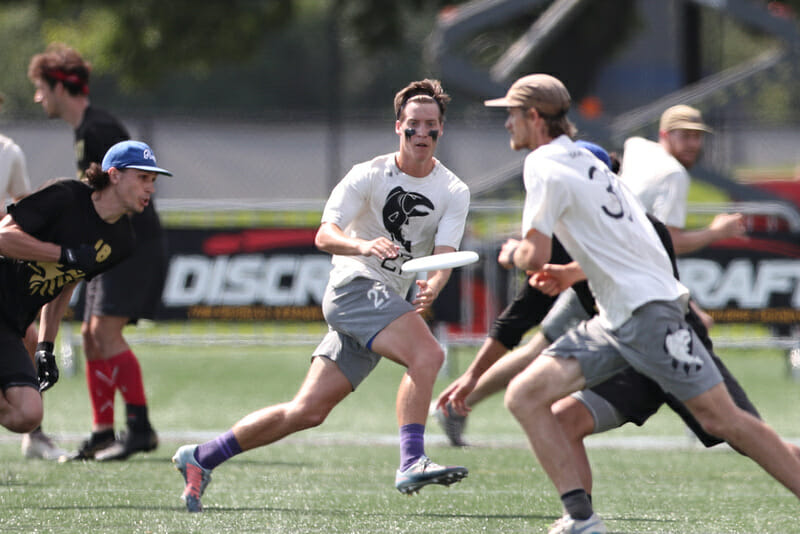 Ultiworld's club men's postseason coverage is presented by Spin Ultimate; all opinions are those of the author. Gear up for your big games, your tournament parties, and everything in between at Spin Ultimate!
Pool B Preview — Pool C Preview — Pool D Preview — Competition Schedule
For a team that flamed out in pool play just two years ago, Seattle's ascendancy to the top spot at Nationals is an incredible vindication for the storied program — but they're probably the least interesting team in the Pool A. The three teams beneath them — DiG, Furious George, and Condors — have earned some messy wins over each other, leaving the outcome of this pool very uncertain. There are convincing claims that can be made for each team to make the bracket, and maybe even earn an upset over Sockeye, so predicting seeding is about as close to chaos as we'll see in any pool. Thanks to the interesting route that each team has taken this season, there's plenty to talk about in Pool A.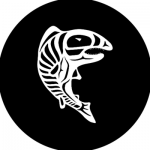 Seattle Sockeye
Seeding: Overall No. 1, A1
Power Ranking: #1
Overall 2019 Record: 17-11
Against the Nationals Field: 9-12
Against the Pool: 1-0 vs. Furious3
Perhaps the best way to describe this year's Seattle Sockeye is that they're both wholly unique and wildly similar to past iterations of the team. They're still a ruthlessly efficient offense disguised in a run-and-gun system that will easily trample an unsuspecting defense. Their variety of offensive schemes is largely what carried them to the best record in the men's division, although that would be forgetting their euphonic team defense. Seattle's a well-rounded team that has no obvious weaknesses and has earned their spot at the top of Pool A.
The one asterisk in Seattle's otherwise near-perfect record is the unsanctioned Labor Day Weekend tournament. While it did not count against their results, Sockeye didn't come out of that weekend looking quite as shiny as they had before playing the best teams on the West Coast. Losses to both Denver Johnny Bravo and the SoCal Condors raised a few warning flags at the time. Sockeye's offense looked chaotic in certain moments that weekend, with a few players moving to their own rhythm and throwing the rest of the team off-sync. When they were in step, they were indomitable, but we saw less of that in their final regular season tournament. Of course, in an unsanctioned tournament, all these results could be moot. Sockeye wasn't playing at their peak, nor was there any incentive to do so. It's easy to play a little loose when there's nothing on the line.
They don't have the luxury of playing with nothing to lose at Nationals. Sockeye may have moved past their 2017 results, but the rest of the ultimate community hasn't forgotten. In their pool, they'll take on a red-hot DiG, regional rivals in Furious George, and the Condors, a team that has already earned a win over them as recently as September. Every one of their opponents has a case, however flimsy, for pulling off an upset over Seattle.
Still, for all the bluster around an upset, this pool is Sockeye's to lose. Jacob Janin, Simon Montague, and Dylan Freechild are all playing like they're in their prime, and Matt Rehder, Trent Dillon, and Chris Kosednar round out an impressive core. They also have college ultimate's Prince that was Promised in John Randolph, and he has a history of showing up at Nationals. If you need any more convincing, take a look at the rest of their roster – Seattle's more than poised to go the distance this year.
Likely Ceiling: National Champions
Likely Floor: Semifinals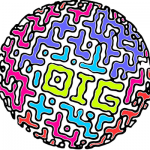 Boston DiG
Seeding: Overall No. 8, A2
Power Ranking: #8
Overall 2019 Record: 19-7
Against the Nationals Field: 5-7
Against the Pool: 0-1 vs. Condors
No one in Pool A enters Nationals with quite as much heat as Boston DiG. Their regular season performance can only be described as taking care of business; they recorded only a few notable wins and hardly any true upsets. That all changed in September, as Boston's top ultimate team stunned PoNY in the Northeast Regionals final, knocking off the reigning champions and earning their first regional title since the program's inception. If they can ride that momentum into San Diego, there's no telling how far this team can go.
The DiG leadership seems to agree that this season has been process-driven for them, and they're reaching the zenith at the right time. "The most important thing to us is that we are always building on previous learnings and continuing to improve," said DiG captain Noah Backer. "The process of improvement is all that matters."
Much of the buzz surrounding DiG's regional success comes from their zone that they use to frustrate PoNY in the final, which will play into their favor at Nationals. The Del Mar Polo Fields are a natural wind tunnel in the area, and it's all but guaranteed that the weather will be ripe for a strong zone defense. It also helps their chances that they have elite throwers on the offensive end. Mac Hecht and Josh Markette will have every opportunity to prove themselves. Their throws should  lead the team to a better result than DiG's dismal last place finish in 2018.4
No other team in their pool is embracing their new identity quite like DiG. While the Condors, Sockeye, and Furious George all share many similarities to previous iterations of their respective teams, DiG sports a number of fresh faces and a very different game plan. "We have had to work through lots of personnel changes. New coaches, new pieces to our O-line, and new leaders on the team," said Backer. "It takes a team that is malleable and willing to accept change in order to improve. This is a year where each person has had to buy into the idea that this iteration of DiG is different than any of the past years, and that is something to celebrate."
DiG's two largest hurdles to clear are Sockeye and the Condors. Sockeye's roster features a variety of versatile defensive players who can adjust their lines according to whatever DiG tries on offense, and their sharp handler defense will likely be the toughest DiG will encounter all year. The Condors are no walkover, either, as DiG has already discovered earlier this year. There will be a lot of pressure on DiG's defenders to come up with answers to the Condors' offense: it's been one of the cleanest in the nation. The difficulty of Pool A is that no two teams are exactly alike, making preparations difficult in the buildup to each game. However, if DiG can continue to slow down the game on defense and keep their offense on the field for as short a time as possible each point, it may be enough to wear down even the toughest opponents.
Likely Ceiling: Quarterfinals
Likely Floor: Done on Day One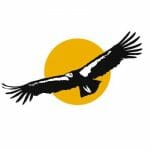 SoCal Condors
Seeding: Overall No. 12, A3
Power Ranking: #10
Overall 2019 Record: 22-35
Against the Nationals Field: 6-36
Against the Pool: 1-0 vs. DiG7
There's one distinct advantage that the SoCal Condors have over all their competition in pool play: they're the only team to have played every one of their opponents in the regular season. While this is only ever-so-slight of an edge, it is a notable one for the team. After a successful regular season in which they won ESC, the SoCal natives have earned the right to play Nationals in their backyard. Now they just need to play like a team that knows they have home-field advantage.
There's plenty to like from the Condors this season. Their offensive system has proven itself to be of an elite caliber, and their defensive unit has been able to mirror that success when they get break opportunities. As captain Sam Fontaine noted, this is wholly due to their focus on playing disciplined offense. "Beating the very best teams takes a higher level of discipline than we've had in past seasons," he said. "Building towards that next level of discipline is something we've really been focused on the second half of the season."
Unforced errors are uncommon with this SoCal team, and their losses this season were due to their opponents taking the disc from them, rather than them giving it away. This does bring up one of the team's potential flaws, though. When the Condors get broken, it seems to happen in sets. Their healthy number of offensive weapons is sometimes a hinderance, as their lack of set line-calling means a fresh line of offensive players takes the field after a break, even if that takes critical pieces off it. When you have the likes of Goose Helton, Travis Dunn, and Sean Ham on offense, it's sometimes surprising to see them left off an offensive line. Defensively, the only struggle of the Condors has been in generating turns, as they've been fairly efficient with break chances after getting the disc. For them to overcome teams like DiG and Sockeye, they'll need their offense to be clicking no matter the line.
Their recent results also may raise a few eyebrows. The team lost to both Furious George and Voodoo at the unsanctioned Labor Day tournament, and they still have not been able to overcome Revolver, their in-region rivals. A win over Sockeye at the end of August is encouraging, especially as they'll face each other first thing on Thursday morning, but it's hard to see the game playing out the same way as it did when the stakes were nil. Nothing is a lock for this SoCal team, but they also have a high upside. Of any team in pool A, trying to predict the Condors' results is the most turbulent. So while their play-style isn't chaotic, they may do just enough to spoil anyone's bracket predictions.
Perhaps due to the unpredictability of their pool, the Condors have chosen not to make their tournament goals results-oriented. For Fontaine, Nationals goals can be distilled down to two points: "1. Sticking to our game plan and being disciplined. 2. Putting on a show for our friends and families since we're lucky enough to have Nationals in our backyard."
Likely Ceiling: Quarterfinals
Likely Floor: Done on Day One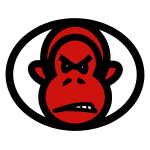 Vancouver Furious George
Seeding: Overall No. 13, A4
Power Ranking: #11
Overall 2019 Record: 23-28
Against the Nationals Field: 3-19
Against the Pool: 0-010
By entering as the 4th seed in Pool A, Vancouver Furious George is slipping under the radar for most teams, but underestimating them is a mistake – just ask GOAT. The Vancouver team is essentially playing with house money in San Diego, as they've already achieved their foremost goal of 2019 by securing the WUGC bid at Canadian Nationals in August. It's easy to forget that Furious George has not only played more ultimate this season than almost all of their more southern opponents, they've also already won a national tournament. Peaking twice in one year is a daunting task for any team, but the Canadians seem well-poised to do so.
It's to Furious George's advantage that they've played both Sockeye and the Condors. Seattle still remains the white whale for Vancouver, but they've made strides this season to give themselves a real shot at their perennial Northwest rival on the biggest stage. And even if they fall short in the moment, DiG and the Condors are not untouchable. Furious pulled out a gritty 15-14 win over SoCal at the beginning of September and while they've never faced DiG, their disruptive defensive schemes could frustrate the Bostonians. Not every team thrives on the individual matchups in the same way that Vancouver does, and it could surprise DiG early on in their game. Kevin Underhill, Hugh Knapp, and Malcolm Bryson love playing spoiler to their opponents' bracket play dreams, and Morgan Hibbert just keeps on turning back the clock. This is a team that has nothing to lose and certainly has the chops to steal a bracket spot.
No one in Pool A is safe.
Likely Ceiling: Quarterfinals
Likely Floor: Done on Day One
---