Looking back at one of the spring's major events after a little more time to digest.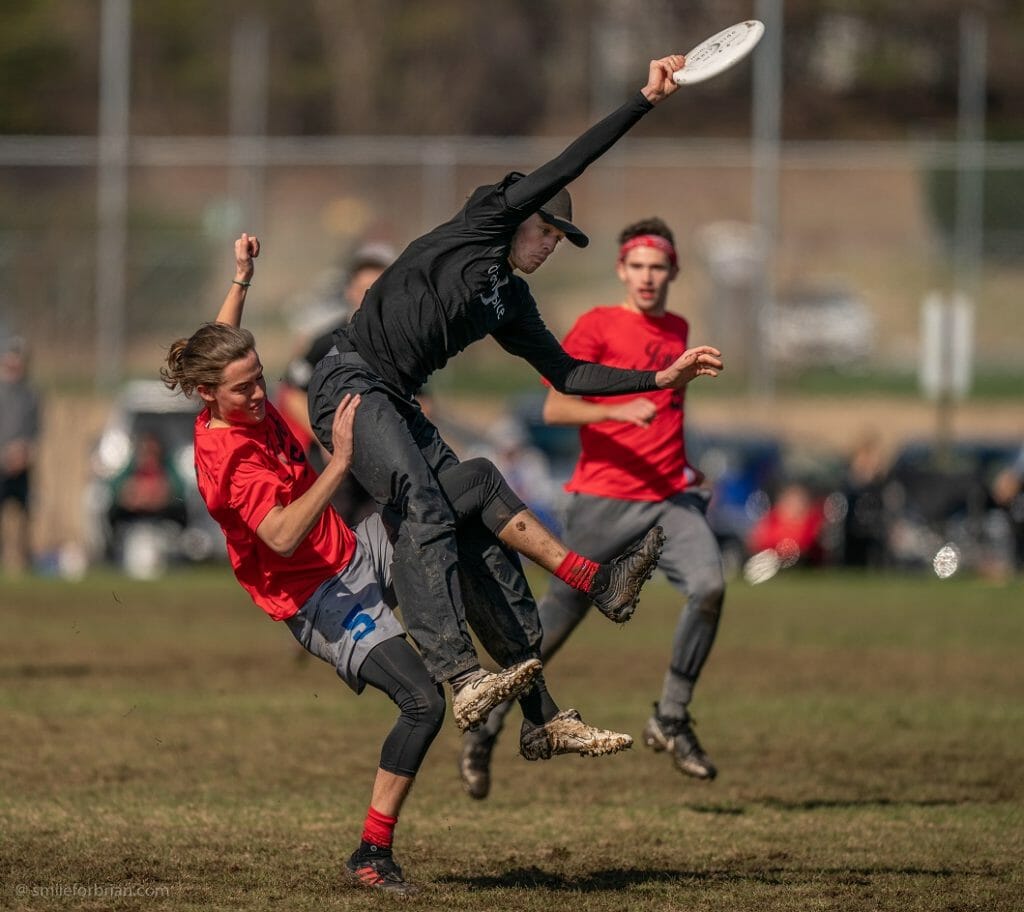 Ultiworld's reporting on Queen City Tune Up 2020 is presented by Spin Ultimate; all opinions are those of the author. Please support the brands that make Ultiworld possible and shop at Spin Ultimate!
The dust has settled after Queen City Tune Up, and we have gone over the results and their implications. But with more time to digest, I felt there was more conjecture to be made based on my observations of those who braved the weather and schedule to compete for bragging rights and rankings points.
Low(ish) Ceilings
Let's go with the hottest take first: I think that the ceiling for the entire Queen City Tune Up field is quarterfinals at Nationals, or worse. Given what we've seen at Santa Barbara Invite, Florida Warm Up, and Presidents' Day Invite, it feels like all of the semifinalists are going to come from somewhere else. #1 Brown, #4 Carleton, #5 Pittsburgh, #6 Colorado, #7 Washington, and #8 Oregon are all ahead of the game. So are, perhaps, #12 Cal Poly SLO and #14 Michigan.
#9 Georgia are putting together a really, really nice campaign, but to my mind they're a year away from being true national contenders. #10 NC State undermines themselves too often. #11 Ohio State isn't deep enough beyond their fantastic top end, and they're a little too susceptible once the offense starts slowing down. #20 UNC Wilmington and #21 William & Mary are fine teams, but I wouldn't expect either of them to do much damage if they make it to Milwaukee.
And what of #3 North Carolina Darkside, the division's best team over the last half-decade?
Five Hot Takes From Queen City Tune Up 2020 (Men's) is only available to Ultiworld Subscribers
Already have a subscription? Log in
Whether you visit Ultiworld for our reporting, our podcasts, or our video coverage, you can help us continue to provide high quality content with a subscription. By becoming a subscriber, not only do you receive benefits like exclusive articles and full article RSS feeds, you also help fund all of Ultiworld's coverage in general. We appreciate your support!