From the mountains to the seas.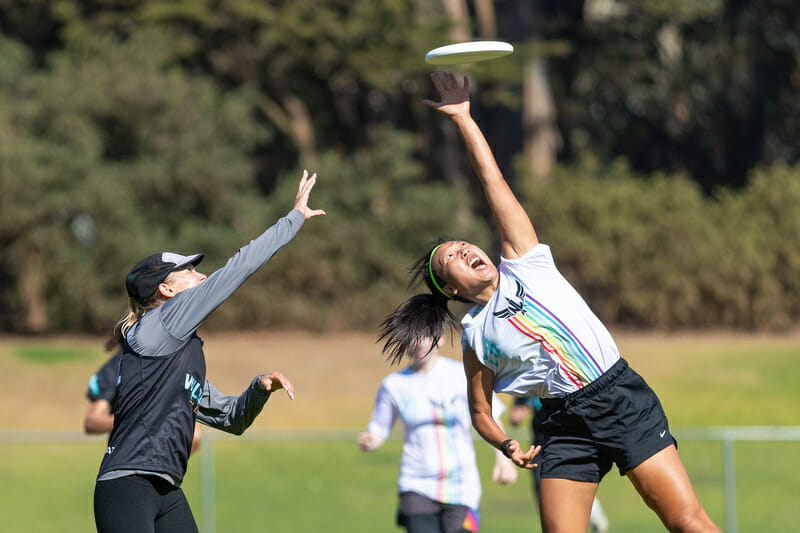 Ultiworld's 2021 coverage of the club women's postseason is presented by Spin Ultimate; all opinions are those of the author(s). Find out how Spin can get you, and your team, looking your best this season.
Pool A Preview — Pool C Preview — Pool D Preview — Competition Schedule
A retooled legacy team seemingly poised to return to the top of the division, an ascendent regional power beset by summer injuries, a veteran Nationals program popping up in the postseason as a near-unknown quantity, and an upstart team trying to establish themselves after the pandemic disrupted the momentum of their first turn at the show: many 2021 storylines run through Pool B. While #2 Denver Molly Brown enters as the favorite, they could face a real challenger in #7 Portland Schwa, while #15 San Francisco Nightlock and #13 Boston Siege could each put up fights as a pair of feisty second teams from their respective cities. Looking ahead from pool play, the second-place finisher in this pool will likely face a daunting quarters matchup with San Francisco Fury if they clear their prequarter, putting a real premium on a strong start at this year's tournament.

Denver Molly Brown
Seeding: Overall No. 2, B1
Power Ranking: #2
Overall 2021 Record: 11-1
Against the Nationals Field: 5-1
Against the Pool: 1-0 vs. Schwa
With such a hard reset to club ultimate over the past two years, no team has benefited from the time to reformulate like Denver Molly Brown. After 2019 handed them their toughest Nationals in a half-decade, Molly Brown has had the chance to wipe that slate clean and come back in 2021 with both anchoring veterans and young talent that can stack up with the best in women's club. Despite their short season, Molly Brown has put up the performances to convincingly earn the tournament's no. 2 seed overall and foreshadow a run to the semifinals — or better.
As strong as Molly has looked on the field this year, their offseason rebuild wasn't without challenges. The team lost a number of longtime players that had committed in 2020, and their depth looked more and more questionable as news of departures and injuries trickled in. By their debut at Pro Championships, though, it was clear Denver hadn't lost a step, and may be well on their way to going further than before. For a start, they still maintain their fast-moving, aggressive offense that makes the most of their premier talent's legs as well as their throws. But Molly have really shown their spark on defense: roster additions like Ari Nelson, Liz Narmour, and Melinda Alvey have contributed to disruptive defensive lines that have frustrated the division's best teams, and the team's depth of established and rising stars has empowered them in dauntless defensive matchups.
The litmus test for this team will be how they compete against Schwa in the last round of pool play, but even a Portland team returning several key players after late-season injuries will have the odds stacked against them. Assuming Molly Brown continues to show the poise and energy they've had so far this year, they likely won't see a true challenger until quarters, if not semis.
Likely Ceiling: National Champions
Likely Floor: Semifinals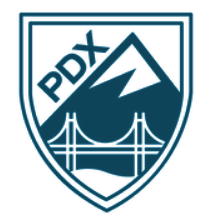 Portland Schwa
Seeding: Overall No. 7, B2
Power Ranking: #7
Overall 2021 Record: 6-8
Against the Nationals Field: 2-8
Against the Pool: 0-1 vs. Molly Brown
At first glance, Portland Schwa's record doesn't look like that of a Nationals pool second seed. The team enters the tournament with a losing record,1 and the injuries and other setbacks that have afflicted their season so far might make that 2019 Nationals run to semis seem like a hazy memory.
Look closely, though, and you might second-guess any hard conclusions about this team's ceiling in San Diego. Schwa has had perhaps the most difficult schedule of any team in the top half of the tournament, including a Regionals against two other top-eight teams and another top 20 opponent. In the games that matter, Schwa has shown that they can dispatch the teams they should be able to beat, and will put up a tremendous fight in games where they're not favored. They may not be the same Schwa they were last Nationals, but they're by no means out of the running.
While the odds are against Schwa making another Cinderella run this year, if they peak at the right time, they have as good a shot as anyone not named Fury or Brute Squad. Captain and star playmaker Mariel "Murl" Hammond may still be sidelined by injury, but their new additions have been lighting up the field, thanks to the throwing prowess of Claudia Tajima and Dani Runzo, as well as the defensive acumen of Kyra Khoroujnikova. Still, the steadfast Eva Popp and Julia Sherwood have been the ones taking on the largest load so far this season, and are always worth watching in meaningful games.
No other team has been plagued by injuries as much as Schwa, either, so their roster impact will be noticeably different based on who is able to play, though the team expects to return at least some contributors who were out for their more challenging late-season games. With all that in mind, their path to bracket play does not require them to beat any in-region rivals or top-seeded teams, so they're a favorite for prequarters, as neither of the lower-seeded teams in this pool have shown the same ability to hang in there with top-tier competition. If they can catch Molly Brown off-guard late on Thursday — and sidestep that quarters round with the top team from Pool A — expect Schwa to jump to the top of the watchlist at Nationals.
Likely Ceiling: Semifinals
Likely Floor: Prequarters

San Francisco Nightlock
Seeding: Overall No. 11, B3
Power Ranking: #15
Overall 2021 Record: 6-4
Against the Nationals Field: 1-3
Against the Pool: 0-0
San Francisco Nightlock stands out as the only team in Pool B to have completely circumvented the regular season, making them something of a wildcard in this group. With only Sectionals and Regionals as a reference point, the Bay Area's second women's team has shown that they have the talent and energy to attain success at Nationals. Their surprise losses to #14 San Diego Wildfire and #16 Oakland LOL do hint at a worrying propensity to drop games they shouldn't, however, and the sheer number of new names on the roster could be a liability as easily as it could be a secret weapon.
The argument for this team to exceed their seed all comes down to those first-year Nightlock players. At Sectionals, the team clearly benefited from newcomers Ella Hansen, Rio Chuck, and Mei Bruist. The core of the team's offensive unit has remained largely intact from previous years, but shoring up their backfield did much to alleviate concerns about how their defense would perform after a turn. Bolstering the case for Nightlock's resilience and versatility is their defensive line's performance on offense; their speedy defensive cutters never lacked energy or effort, and Nightlock rarely lost possession after ferocious throws. If anything, their O-line might be cursed with confidence, with turns on offense tending to come via overthrows or too-aggressive shots. With cutters like Natasha Won and Kira Lou downfield, though, it's unsurprising that Nightlock's stronger throwers felt emboldened to take a few risks. If they've cleaned that up by the time they reach San Diego, there's plenty to fear from this squad.
Likely Ceiling: Quarterfinals
Likely Floor: Done on day one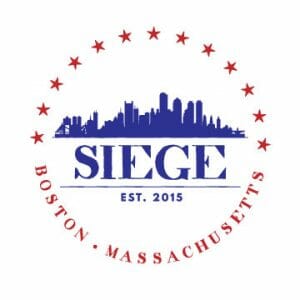 Boston Siege
Seeding: Overall No. 14, B4
Power Ranking: #13
Overall 2021 Record: 10-6
Against the Nationals Field: 6-0
Against the Pool: 0-0
After years of build-up, 2019 was Boston Siege's watershed season, with the team securing the third of four bids from the Northeast and proving they belonged among the best in the country with three tidy wins at Nationals. In 2021, they've held on to their spot at the Championships, but building on that accomplishment will be a challenge. As tough as the Northeast women's competition is in any year, Siege undoubtedly benefited from the Canadians opting out of the Series this fall, and — with the notable outlier of a universe point loss to #10 New York BENT in the first round of pool play in Devens — their record against the other qualifiers suggests they were securely the third-best team at the tournament. Even a single win in this pool would go a long way in showing how the team has progressed since their last visit to San Diego.
As has been the case with this team in the past, Siege relies on a few key throwers to set up a core of energetic young cutters who are more than happy to chase down even the wildest hucks. This year's Siege has seen an identity shift with the loss of Nikki Ross, Chloe Rowse, and Analise Huysentruyt, but they continue to play to their strengths by adding recent college graduates and some current college stars. 2019 Women's Club Breakout Player of the Year Kennedy McCarthy still leads the team in this regard, but followers of the college division will recognize names like Grace Alston, April Weintraub, and Diana Swanson as well. Siege may not have the experience of the other teams in this pool, but their strategy of wearing down inefficient offensive units was particularly effective in 2019, and theoretically could help them in a year where many teams have not had a full season to prepare.
Likely Ceiling: Prequarters
Likely Floor: Done on day one
---
Though it would look a little better if Eugene reOpen were a sanctioned tournament. ↩