Can anyone top Sockeye to gain the bracket advantage of winning Pool A?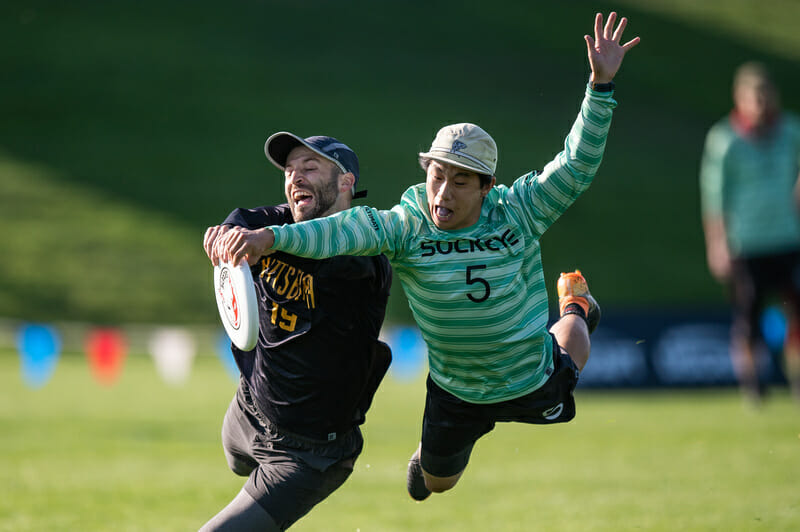 Ultiworld's 2021 coverage of the club men's division is presented by Spin Ultimate; all opinions are those of the author(s). Find out how Spin can get you, and your team, looking your best this season.
Pool B Preview — Pool C Preview — Pool D Preview — Competition Schedule
The top overall seed tends to have a pretty easy road at Nationals of late, though #1 Seattle Sockeye would likely have been a title favorite no matter where they were seeded. As it is, they get three pool play opponents they have already beaten in 2021. #6 Portland Rhino Slam! have continued their ascension up the ranks in the division this season and look like a clear quarterfinalist with realistic aspirations for more. The same is probably not true for the pool's two bottom seeds, #12 Pittsburgh Temper and #13 Boulder Lotus, but each is frisky enough to be a thorn in the side of Seattle or Portland if either Northwest squad gets caught looking too far ahead.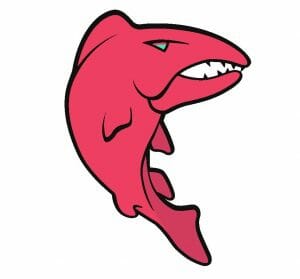 Seattle Sockeye
Seeding: Overall No. 1, A1
Power Ranking: #1
Overall 2021 Record: 27-3
Against the Nationals Field: 14-3
Against the Pool: 1-0 vs. Rhino Slam!, 1-0 vs. Temper. 1-0 v. Lotus
The defending Nationals champions, Seattle Sockeye enter Nationals as the #1 overall seed, just like every other tournament this year. Winners of CoCup, the U.S. Open, and Pro Champs, Sockeye are on the verge of completing a uniquely historic season.
Perhaps the biggest difference between this Sockeye team and the 2019 champs is the knowledge that they can win the title, because they have already done it. Talent was never the problem for the historic program, but something — often something that maybe rhymes with "Devolver" — always got in the way. When the seas parted last season and Seattle returned to the throne, the burden of over a decade without a championship was gone, and the team hasn't stopped winning since. If they win again this season, they could enter dynasty territory, with the Freechild/Dillon/Rehder/Montague/Janin core still having a couple years left to win titles in their primes.
But will they repeat as champs? Stay tuned, I suppose. In the meantime, the best we can do is try to find flaws in a team that hasn't lost a tournament all season, something to give us a clue as to how this team can finally be stopped.
Unfortunately for their opponents, this version of Sockeye may be even better than the title winners of last season. The offense hasn't lost a step, with the cutting core getting even more in tune with Simon Montague's range of throws. Probably the best rotation of cutters in the division, Dylan Freechild, Trent Dillon, Jacob Janin, Xander Cuizon-Tice, and Matt Rehder are as lethal as ever. If anything, Sockeye's fundamentals are so solid that they can run some fairly nuts and bolts offensive sets and still beat teams without needing to get too tricky, reminiscent of the peak Revolver teams of the mid-2010s.
Like most great teams, Sockeye have a depth of options on their D-lines and don't rely too much on one shooter to get the job done off the turn. Ben Snell is the closest thing the line has to a quarterback, but really Sockeye pounds you with wave after wave of athletes with plus disc skills. The veterans Snell, Matt Russell, and Christian Foster are bolstered by breakouts like Tony Vennerri to give teeth to one of the most effective defenses in the country.
Further trouble for Seattle's opponents is that through a combination of injuries and absences, we haven't seen Dylan Freechild at his POTY best yet this season. With no indication that Freechild will be hampered at Nationals, Sockeye may have an even higher gear than what they demonstrated while harvesting trophies all season.
Sockeye are so solid from top to bottom, there may not be a central flaw to exploit. To beat them, a team is likely going to have to just be better. A tall task to be sure, but there are a few squads out there who will fancy their chances. One thing we can say for sure is that if someone does unseat Seattle, it will be a performance you don't want to miss.
Likely Ceiling: National Champions
Likely Floor: Semifinals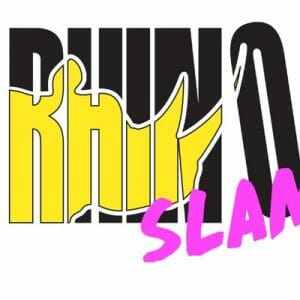 Portland Rhino Slam!
Seeding: Overall No. 8, A2
Power Ranking: #6
Overall 2021 Record: 16-7
Against the Nationals Field: 4-7
Against the Pool: 0-1 vs. Sockeye
In 2019, Portland Rhino Slam! went from the 16th seed to within a single point of making the semifinals. It was a surprise to just about everyone involved, and one of the most fun storylines of the tournament. No one will be caught off guard by Rhino this time around, and quarterfinals are now the expectation for this Portland team that notched wins over #9 New York PoNY and #7 San Francisco Revolver in the regular season. Despite establishing more traditional success this season, Rhino still tends to play with a certain "nothing to lose" verve, giving them the kind of high-variance potential that could mix up the Nationals field again.
Appropriately evaluating this Rhino team means accepting that two things can be true at once. Namely that 1) Rhino have modulated some of their wilder impulses and adopted a more rigorous, structured approach, but also, 2) Rhino attack opponents in unexpected ways that tend toward a wide range of outcomes, which could keep them playing close against more talented opposition or sink them against a lower seed.
Rhino has had success on offense when they attack at moments and from angles that surprise the defense, a controlled creativity that can leave you thinking, "I didn't even consider that throw was an option." Across both O- and D-lines, Portland has done a good job at identifying the space that opponents are giving up, and finding creative ways to work the disc into those areas.
It also helps that the guy usually doing a lot of that work is Raphy Hayes, who has become an absolute apex predator on the Rhino O-line. Hayes is one of the rare players in the sport who can blow up coverages on his own, doing things the defense wasn't even prepared to stop.
On the other side of the disc is Leandro Marx, who has been playing a majority of defensive points for Portland this season after starring on the O-line in 2019. New Rhino coach Mike Payne has expressed that moving Marx to the D-line was partially about getting another playmaker on the D-line, and partially about giving the team the best chance to develop its depth.
"I believe that the days of winning Nationals with just a few stars are over," said Payne. "You need to have commitment to serious depth and serious roles." Moving Marx to the D-line has given players like 18-year-old Felix Morin a chance to shine on offense, and by emphasizing this approach to development, Rhino enters Nationals this season with more than, as Payne called it, "the Leandro and Raphy show."
Despite a focus on developing depth, Rhino is — like any team — still reliant on its best players to lead the way. Particularly on defense, Rhino tends to force fewer "system" turns by putting teams into uncomfortable positions, and relies more on their top defenders to go out and hunt blocks. Two of the best at this are David Sealand and Ian Sweeney, a pair of long defenders who can guard handlers or cutters and do a good job of balancing containment with opportunistic risks.
Finding that balance, between fundamental soundness and game-breaking risk, is the challenge for Rhino at Nationals. If they get it wrong, they could fall short of last season's quarterfinals appearance. But if they get it right, the sky is the limit for this young, hungry team.
Likely Ceiling: Semifinals
Likely Floor: Prequarters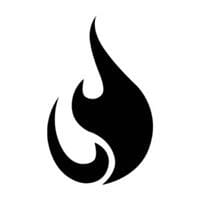 Pittsburgh Temper
Seeding: Overall No. 12, A3
Power Ranking: #12
Overall 2021 Record: 14-4
Against the Nationals Field: 2-3
Against the Pool: 0-1 vs. Sockeye, 1-0 vs. Lotus
Pittsburgh Temper brought back most of the core of their team that has been a steady Nationals qualifier over the past few seasons, but have moved some pieces around into different roles. They beat PoNY and Lotus at Pro Champs, but got washed by Sockeye and Revolver. They got Babbitt'd against #21 Philadelphia Phantom at Regionals, but then won the rematch comfortably. Crucially, that Phantom upset meant they didn't get to play #5 Washington DC Truck Stop at Regionals, usually a reliable data point indicating what we can expect from Pittsburgh in San Diego.
From a pure roster construction standpoint, the biggest issue on paper for Temper was losing their 2019 MVP Max Sheppard to his AUDL commitments. Jasper Tom, another young player on the verge of hitting his prime, left the team and weakened the D-line's punch. This may be why we have seen Max Thorne take up a larger role on the team's defense. It is a somewhat risky move, taking one of your most reliable yardage gainers and goal scorers off of the O-line, but Temper seems okay with the tradeoff in order to boost their break conversion chances.
Also providing some flash on the D-line is Brett Matzuka, who brings his usual wizardry off of the turn. No one questions Matzuka's ability with the disc in his hands, the question is whether his crafty defensive positioning can make up for whatever liabilities he presents as a pure matchup defender. Again, Temper seem to be banking on the tradeoffs here weighing in their favor.
On the offensive side of the ball, Temper has a few nice hybrid players who excel at marching the disc between the brick marks. Thomas Edmonds and Dylan Best are both focal points, with enough cutting ability to win matchups in the lane and an instinct for finding an opponent's weak points with the disc. When defenses lock in on denying Best and Edmonds gainers, Temper will draw up plays to get Anson Reppermund or Jimmy Towle loose in the deep space.
You can see the pieces are there for Pittsburgh. A solid offensive identity, some big playmakers on D-line, and enough size and athleticism to push back against teams that try to bully them physically. Outside of a few flashes here and there, however, there hasn't been the kind of consistency this season that would make you think Temper are ready to string several wins together in the bracket.
They have the head-to-head win against Lotus already on the books and could find themselves needing to repeat that win to keep their season alive in the last round of Pool Play on Thursday. It should be an interesting matchup, with both teams running somewhat similar offensive styles and some history between the Pitt and Colorado players on each team. The bottom of Pool A is always a toss-up that comes down to fine margins, and Temper have to hope they've found the right mix of tradeoffs this season to carve out the margins they need.
Likely Ceiling: Prequarters
Likely Floor: Done on Day One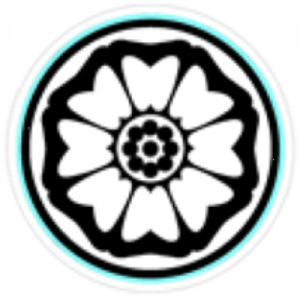 Boulder Lotus
Seeding: Overall No. 13, A4
Power Ranking: #13
Overall 2021 Record: 19-9
Against the Nationals Field: 3-8
Against the Pool: 0-1 vs. Sockeye, 0-1 vs. Temper
The Cinderella of the tournament, Boulder Lotus are a first-year team with a roster full of players who by and large are playing at Club Nationals for the first time. For some of these guys, they are playing serious club for the first time.
It's an undeniably romantic story: a bunch of college kids and recent grads banding together to get reps, embarking on a golden season that somehow ends up taking them to Nationals. Boulder Lotus, a team that existed largely in service of Colorado Mamabird's upcoming college season, will be playing in the best tournament in the world this weekend. But from the standpoint of assessing their chances in San Diego, the dreamy narrative is a double-edged sword.
On the one hand, Lotus are playing with house money and have nothing to lose, which has been a superpower of sorts all season, allowing them to ignore the pressure as they go toe-to-toe with powerhouse programs. But on the other hand, the team lacks institutional knowledge in preparing for Club Nationals. The improvement and maintenance that teams make between Regionals and Nationals is a perpetually undervalued component of the season. For a team who were a surprise to make Nationals, undeniably a tremendous achievement, just keeping their eye on the ball of preparing for Nationals can be a challenge.
"The results themselves I'm not too worried about," said Lotus's player-coach (and Colorado Mamabird coach) Mike Lun in a recent interview on Deep Look. "Just like we had a puncher's chance of making Nationals, I think we have a puncher's chance of making quarters."
"Finishing games has been an issue for us, but if we can get over that hurdle, I don't see why not," said Lun. "We were up 9-6 against Truck Stop… we were up 11-9 against Temper and couldn't finish that game. We'll be focusing on that aspect, that part of that game, and if we can improve, maybe we'll find ourselves in quarters."
It goes without saying given the nature of the team, but there are some incredibly talented youngsters on this Lotus roster. There are a few who you may recognize from Colorado Mamabird's semifinal run in 2019, like Alex Tatum, Alex Atkins, or Mathieu Agee. And if you don't recognize the name Danny Landesman, you should start paying attention. Landesman might be the best player under 21 at the tournament, and takes on much of the responsibility for keeping Boulder's offense humming with his confident throws and quick bursts of speed in the handler set and out of Lotus's vert stack.
Admittedly, Lotus's regular-season results don't scream deep bracket run. They are 3-8 against Nationals qualifiers this year, with wins over fellow bottom seeds DiG and Killjoys. Just as with the team's youth, you can look at this body of work two ways: 3-8 is not a great record, but it is a lot of reps against elite programs for a first-year team. Rarely does a new team get better preparation for Nationals than what Lotus got by taking some lumps over the course of the season.
Lotus may continue to take some lumps at Nationals (that was sort of the point of the team, after all). But they've shown enough this season that no one should take them lightly, or else they might find themselves becoming another chapter in one heck of a Cinderella story.
Likely Ceiling: Prequarters
Likely Floor: Done on Day One