The blue bloods and some new buds.

Ultiworld's 2021 coverage of the club men's division is presented by Spin Ultimate; all opinions are those of the author(s). Find out how Spin can get you, and your team, looking your best this season.
Pool A Preview — Pool B Preview — Pool D Preview — Competition Schedule
For a pool containing three teams among the four longest active Nationals streaks in the division, there is a surprising amount of mystery in Pool C this year. While both have near sterling resumes, neither #2 Raleigh Ring of Fire nor #7 San Francisco Revolver were active before September, providing a limited view into what their true potential is for this weekend. The same cannot be said about #10 Denver Johnny Bravo, who have played nearly as many games as the pool's top two seeds combined, but are still dealing with the unfamiliar position of no longer being the only game in town in Colorado and needing to integrate reinforcements from elsewhere. #15 Amherst Sprout has also competed well beyond just the Series, but have intentionally stayed close to home and are a relative unknown to anyone outside the Northeast, even if their key contributors won't be sneaking up on anyone. Pool C feels relatively stratified and straightforward, but like any good mystery, we shouldn't count out an exciting twist.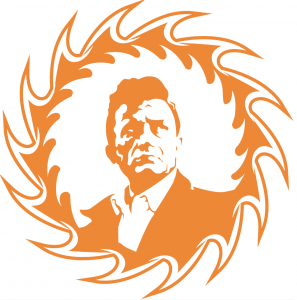 Raleigh Ring of Fire
Seeding: Overall No. 3, C1
Power Ranking: #3
Overall 2021 Record: 10-0
Against the Nationals Field: 1-0
Against the Pool: 0-0
In some ways, Raleigh Ring of Fire is the team we know least about as we head into Nationals. They didn't compete as a unit before Sectionals, and they didn't play another Nationals-bound team until the Southeast Regionals final, a close but relatively clean win over #4 Atlanta Chain Lightning.
That excellent result aside, a lot of questions hang around Raleigh. Just how, exactly, does a team with such limited reps together in competition make a run at the deepest, most grueling event of the year? How do they prepare for the intensity of facing so many other hungry teams without having worked out the kinks at other tournaments? Can they game-plan for and scout the competition well enough based on video alone?
And: who are they? See, that's where it gets easy. Ring have the longest current Nationals streak in any division at 24 years, and they've made the semifinal round nearly every year for the past decade. With a huge portion of the major contributors from a stellar run in 2019 returning for the 2021 campaign, as well as some key additions, they are, simply put, one of the best teams in the country. They have the talent, the organization, and the knowledge to compete for a title.
Sol Yanuck leads a star-studded O-line that includes 2019 Callahan winner Matt Gouchoe-Hanas, 2019 PoTY runner-up Ryan Osgar, and 2018 PoTY runner-up Jack Williams. Just listing their accolades actually undersells this potent and versatile unit. They're going to be hard to slow down, and odds are good that they take better care of the disc this year than in 2019, when at times it seemed like the only people who could get the offense to falter were themselves.
And the talent doesn't drop off at all when the defense takes the field. Eric Taylor, Noah Saul, and Jonathan Nethercutt — returning to his old team this season to take charge after turnovers — are the headliners, but they are two lines deep with big playmakers. Look for some of the biggest plays to come from players who weren't with Ring before this year: Ethan Bloodworth, Trevor Lynch, and Seth Weaver.
But will it be enough to get them over the semifinal hump that has been their downfall in so many recent Nationals? Long-time coach Mike DeNardis is circumspect on the subject, but ultimately optimistic. "We've felt the struggles for so long, but we've recently climbed a different, but similar, mountain," he said, in reference to the recent AUDL Championship he won with the Raleigh Flyers. "So it pretty much doesn't matter how this tournament plays out, we'll be ready to plow the path."
Likely Ceiling: National Champions
Likely Floor: Quarters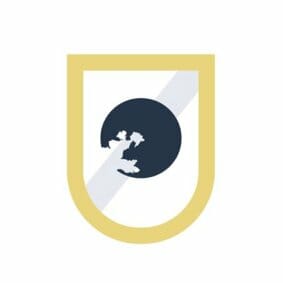 San Francisco Revolver
Seeding: Overall No. 6, C2
Power Ranking: #7
Overall 2021 Record: 16-2
Against the Nationals Field: 5-2
Against the Pool: 1-0 vs. Johnny Bravo
Hardly less mysterious than Ring are San Francisco Revolver. The perennial favorites slipped a little from their once-lofty perch with a quarterfinal finish in 2019, and several more of the former championship players have left the program in the intervening years. It's hard to know what to make of the roster these days. Some of the long-time vets — Tom Doi, Byron Liu, Marcelo Sanchez, for instance — would still be starters on any title team. And several of last season's first-timers — Andrew Moore or Adam Rees, say — seem primed to fill the vacuum left in the wake of Cassidy Rasmussen's departure. And Ashlin Joye's. And Nick Stuart's. But talent isn't a guarantee; they'll have to prove it when it counts.
Revolver's 2021 performance to date doesn't offer much more clarity. On the one hand, their wins at Pro Champs in September look great — #13 Boulder Lotus, #10 Denver Johnny Bravo, #12 Pittsburgh Temper, #5 Washington DC Truck Stop, and the big fish: #1 Seattle Sockeye. And a one-point loss to #6 Portland Rhino Slam! doesn't speak much ill of them. The Southwest Regional final, though, is a different story. They lost to long-time regional little sib #11 SoCal Condors for the first time since the UPA era. It wasn't close, either, at 13-9. That's a bad loss to a team who, otherwise, have the resume of a bottom-half Nationals squad.
"It was such a kick in the teeth," says second-year head coach Molica Anderson. "[Condors] were out for blood." She assesses the team's effort that day succinctly: "Too chill. But hopefully we learned something from that little bit of complacency."
To that end, Revolver have been ratcheting up their mental game with visualization exercises at recent practices. Part of the plan has been to ease the pressures felt by individual players. "We talked about our biggest fears for the tournament. That way it becomes a team burden," said Anderson. Former defensive standout Greg Cohen led the team in an exercise to help them focus on positive, high-energy moments.
That should help guard against another stumble. The larger unknown is how the team can reach its true ceiling. A lot will depend on certain X factors: can they shift offensive priorities quickly enough when they inevitably face new defensive looks? Will some of the skills of the new players — like Michael Ing's defense or Riley Kirkman-Davis's field vision — find room to bloom this weekend? Who will take over the game in crunch time like so many of the former Revolver greats were able to do?
Likely Ceiling: Semifinals
Likely Floor: Prequarters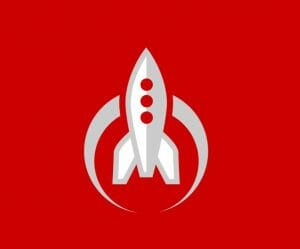 Denver Johnny Bravo
Seeding: Overall No. 10, C3
Power Ranking: #10
Overall 2021 Record: 17-7
Against the Nationals Field: 7-7
Against the Pool: 0-1 vs. Revolver
Denver Johnny Bravo roll into Nationals with a rare asset for 2021: plenty of regular-season experience against other top teams, courtesy of two Triple Crown Tour tournaments in the Denver area and having another qualifier in their backyard. In the men's division, only Sockeye and PoNY can boast a similar strength of schedule.
That's the good news. The bad news is that they're only at a .500 winning percentage against the field. Very middle-of-the-pack, very 10-seed of them. Is what they have been to date this season all that they are, or is there another gear?
Having enough talent isn't ever a problem in the Denver-Boulder area, but recruiting it this year proved to be trickier than in years past. That's largely because of the formation of Boulder Lotus, the Colorado Mamabird off-season training unit that turned into a surprise Nationals team. Ben Lohre and Matt Jackson are great players, but imagine how much greater they could be with a full complement of the area's best college kids.
Deprived for the most part of the fruits of their primary feeder program,1 leadership had to look elsewhere. Enter Kai Marshall and Jay Froude from regional rivals Austin Doublewide and Cody Spicer from the non-Nationals corners of the Colorado mixed scene.
Froude looked like the team's most dynamic offensive player back in July, but an injury kept him out of the rest of their regular-season action. His raw athleticism should draw the toughest matchups away from the other O-liners and allow more specialized players like Mark Rauls and Will Lohre to settle into their roles. Spicer, meanwhile, has managed to keep up his steady regimen of highlight-reel defensive plays, even as he plays against tougher and tougher competition this year.
With the question of personnel relatively settled, then, the key to a successful Thursday becomes a matter of matchups against the opposition. The loss to Revolver at Pro Champs looms. But Ring did not exist until sectionals, and Sprout hasn't really traveled all year, so there aren't many data points to assess them in relation to Bravo. It shouldn't matter too much. Both of the likely prequarters teams from Pool B — Truck Stop and Condors — are manageable opponents. Just not getting eliminated on Thursday is enough to set them up as bracket busters, which is, as you know, a big step up from middle-of-the-pack.
Likely Ceiling: Quarterfinals
Likely Floor: Prequarters

Amherst Sprout
Seeding: Overall No. 15, C4
Power Ranking: #15
Overall 2021 Record: 19-4
Against the Nationals Field: 0-4
Against the Pool: 0-0
Sprout are kind of an anti-Triple Crown Tour protest team. Or a high-level, accessibility-for-everyone cause team, if you like. However you put it, going to Nationals is a bit more complicated of an idea for them than it is for the rest of the teams in attendance.
Here is how Rusty Ingold-Smith puts it:
Our goals are always to make high-level ultimate accessible to everyone. We believe the TCT is inaccessible and weakens regional tournaments. Great for those high-level teams who can afford to do that, but we support local opportunities when we can. In 2019, our goal was to play the highest level ultimate while making sure everyone could afford the season. We achieved that, and yes, there were plenty of people on the team who were not in a position to make a cross-country trip to an expensive area, while taking time off work, or time away from their families. We have the same barriers this year, but through fundraising and general gung-ho attitudes, we are making the trip with 22 players.
How that translates into wins this week is anyone's guess. So far this year, they have lost every time they've taken the field against another Nationals qualifier, but otherwise they've won out. O-line cutter Ben Ayres had a nice Northeast Regionals. Clinching the Nationals berth had to feel pretty darn good for him, considering he spent the last four years flaming out of Southeast mixed regionals before Sunday. Cam Wariner and Jeff Maskalunas have earned reputations as troublesome defenders. Versatile handler Ben Sadok is one of the toughest covers in the game.
Even with some truly bright spots, though, it's hard to see how it will be enough to counter what Bravo, Revolver, and Ring are going to throw at them. DiG and PoNY handled them with relative ease at Regionals. They will need to find a little more magic if they want to survive Thursday.
Likely Ceiling: Done on Day One on point differential
Likely Floor: Done on Day One outright
---
Although it should be noted that Quinn Finer remained with Bravo, unlike so many of his CU teammates. ↩