Four cities and programs with histories of excellence at four very distinct points of their life cycles.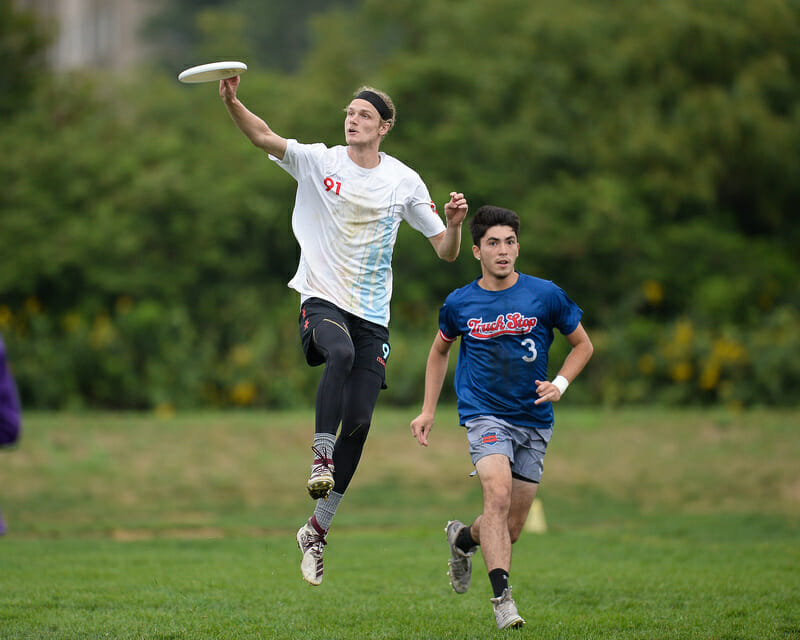 Ultiworld's 2021 coverage of the club men's division is presented by Spin Ultimate; all opinions are those of the author(s). Find out how Spin can get you, and your team, looking your best this season.
Pool A Preview — Pool C Preview — Pool D Preview — Competition Schedule
While elsewhere in the men's field teams are succeeding ahead of schedule or still hanging on to past glory, every team in Pool B feels like they are heading to San Diego exactly where we'd expect them to be. Pool toppers #1 Chicago Machine are squarely in the middle of their title window and will be hoping to solidify those expectations with a smooth first day in pool play. #5 Washington DC Truck Stop appears on the upswing again in keeping with their every-other-year ebb and flow that has characterized the program for a half-decade. Condors have proven that they are who we thought they were — capable of pulling off a big win over elite competition, though their full resume affirms their status as a young team that hasn't yet found the consistency to make those types of victories commonplace. Meanwhile, #14 Boston DiG are caught in a no-man's-land of their own making, relying on some aging veterans and not-quite-there-yet young stars while largely devoid of the prime-age playmakers that make a deep Nationals run seem possible. Will any of these teams be able to change their storylines on Thursday?


Chicago Machine
Seeding: Overall No. 2, B1
Power Ranking: #2
Overall 2021 Record: 20-2
Against the Nationals Field: 7-2
Against the Pool: 1-0 vs. Truck Stop, 1-0 vs. Condors
Chicago Machine lost their first game of Nationals in 2019 when they were upset by 15th-seeded Chain Lightning, raising questions about their bonafides as title contenders. From that point on, Machine hasn't lost a single game to any team not named for a north Pacific salmon species. With a 20-2 record this season and convincing wins over several top 10 teams, Machine are clearly the class of Pool B and favorites to go deep into the bracket. The question of whether they can finally take down #1 Seattle Sockeye looms large, but Chicago has made a habit in recent years of emphatically answering questions with wins.
There was little doubt where Chicago would get seeded after entering the postseason at #2 and then taking care of business at Regionals. Machine's regular season saw them march to the final of the US Open and make the semifinals at Pro Champs. It's a resume that reads "title contender," with the important caveat that both of their losses came to the team seeded above them. Going back to last season's National Championship game, Chicago are 0-3 in their last three meetings with top-seeded Seattle. It's not certain that Machine will get another shot at them in San Diego, but you can believe that they have thought about it.
"It reminds me of when we played PoNY a bunch of times," said Machine's Peter Graffy, referring to Machine's string of defeats against the New York team in 2018 and 2019 before beating the defending champs in the semifinals of Nationals. "We were able to figure out what they did on offense, what they did on defense. So after losing to Sockeye we felt angry, but also kind of invigorated that we would figure out how to put the screws to them."
Of course, there is always the danger of overlooking what is immediately in front of you by focusing too much on the road ahead. Machine will need to stay sharp in a tricky Pool B if they want to get back to the final.
A clean performance from Chicago's offense will be key to guiding them smoothly through pool play. In 2019, Machine's O-line was clearly talented, but prone to hiccups that could leave the defense with a hole to dig out of. Of course, the talent on that line belied how new a unit it was, with the Joe White/Paul Arters/Keegan North cutting core all first-year Machine players. Two years later, the O-line has had much more time to coalesce, and the difference is apparent.
"We really felt that chemistry at the US Open, where we only got broken something like four times the entire tournament," said Graffy.
If Machine's offense does falter, it can roll out one of the thorniest defense units in recent memory, led by Johnny Bansfield as the tip of the spear for the team's 2-3-2 zone and offense off of the turn. Downfield, Chicago has human highlight reel Von Alanguilan and reigning DPOTY Nate Goff, who recently did this to another human person. That defense will have to take the field without its heart and soul, Walden Heiwa Nelson, who tore his ACL at Regionals. And the team is without the engine of its bracket run in 2019, Kurt Gibson, who was the best player at that Nationals, but not playing this year.
But lack of talent is not going to be an excuse for this stacked Chicago roster that has done just about everything you'd expect over the past couple of seasons to become a championship-caliber team. They've created a punishing defensive unit that can get six or seven breaks a game on elite opposition. They've melded several dynamic offensive talents into a cohesive O-line that can beat you in many different ways. They've suffered hard losses, they've improved, they've won big games. There's just one last step for them to take.
Likely Ceiling: National Champions
Likely Floor: Semifinals

Washington DC Truck Stop
Seeding: Overall No. 7, B2
Power Ranking: #5
Overall 2021 Record: 16-5
Against the Nationals Field: 6-5
Against the Pool: 1-0 vs. Condors, 1-0 vs. DiG
Has there been a team with more roster rollercoasters over the past several years with fewer changes in bottom-line results than Washington DC Truck Stop?
In 2016, they had one of the most talented rosters in the nation, and got ignominiously rolled by Ring in quarters. The next year, several of their best players exited, and they surprisingly made semis. In 2018, Truck lost about half of its roster and rebuilt around a burgeoning OPOTY to remain among the top five or six teams in the county. They loaded up on talent again in 2019 with one of the best D-lines around, but can't quite figure out their offense and end up with another quarters loss. 2021 brings more roster shedding… and the team reaches the final at Pro Champs and seems to once again be in the fight for semis at Nationals. It is a testament to the talent pipeline and coaching in the DC area that the team has been able to so consistently reconfigure itself without experiencing much of a drop-off.
This season once again looked like it could have been a down year for Truck, but they've built an offense around Nate Prior and a cadre of crafty handlers that run circles around their marks. The defense has been energized by the arrival of Codi Wood from Sub Zero, and it's seen continued development from a new guard of D-line stoppers like Troy Holland and Jeremy Hess. That's all led to a fairly smooth season from a results standpoint, as Truck Stop has won every game they've played against teams seeded below them while losing their matchups against all higher seeds.
Consistency has been the key word for Truck this year, even through yet another roster reconfiguration. Their opponents have noticed this as well, with Machine's Peter Graffy commenting in advance of the two teams' Thursday clash, "I don't know what their secret sauce is, but they manage to put out a line of people I've never heard of and play every game tight. They aren't going to get blown out, ever."
One thing that has kept Truck Stop playing tight is an offense that leans into its quick disc movement strengths. DC's offense has a tendency to collapse around the disc, sucking defenders in, before releasing a cutter into the open space for an outshot.
This can require a high degree of backfield competency, and for the most part, Prior and new pickups Dylan Salzman and Zach Norrbom have shown that they can navigate these tight spaces to keep the ball moving.
At the end of the day, does all of this just culminate in Truck Stop once again being a quarters-ish team? This is the essential challenge for new head coach Alex Crew, finding a way to take the foundation the team has built during the season and elevate the ceiling. They'll get the chance to do just that when they play Machine on Thursday afternoon in the last round of pool play.
Likely Ceiling: Semifinals
Likely Floor: Prequarters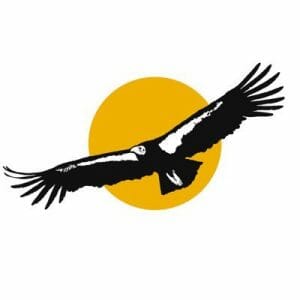 SoCal Condors
Seeding: Overall No. 11, B3
Power Ranking: #11
Overall 2021 Record: 14-7
Against the Nationals Field: 3-7
Against the Pool: 0-1 vs. Machine, 0-1 vs. Truck Stop
SoCal Condors flipped the script on their season — if not their Nationals seeding — by beating #7 San Francisco Revolver 13-9 in the final of Southwest Regionals, becoming the first team to beat the Bay Area titans at Regionals since the redraw. It was a historic result, but one that could overshadow the rest of the season for Condors if they don't follow it up with some wins at Nationals.
With a thunderous vertical offense led by Travis Dunn and Sean McDougall, Condors stretched the field against Revolver and made their rivals guard every inch of that 40×110 rectangle. Creating that kind of spacing will be key against their Pool B opponents, who have all exhibited the ability to junk up offenses and make the field seem smaller via zone looks and poach schemes.
The Condors offense is at its best when it is looking to score quickly. If you see them punching in three- or four-throw holds, you'll know that things are going according to plan.
Another sign that things are going well for Condors are that their young players are getting involved. "[We've got] tons of exciting young players," notes captain Sam Fontaine. "Our SLO kids were huge all season long — Calvin Brown, KJ Koo, Seamus Robinson. Daniel Mah is another who I think will make a big impact."
Some of that core from Cal Poly SLO were able to get a taste of club Nationals in 2019, with Brown famously operating as an O-line handler for Condors just months after completing his freshman year of college. With another full club season of experience, SoCal's young players have gotten the kind of reps many prospects don't get until their mid-20s, and they seem poised to make a splash on their home turf in San Diego.
Condors find themselves in a sneaky-good position at the 11th seed. In some ways, there is an incentive to maintain their position in the third spot in Pool B and avoid the path to a quarterfinals matchup with Sockeye that would come from finishing second (Although of course, the Condors have already beaten Seattle this season, notching a 15-12 win over Sockeye in pool play at CoCup).
If Condors do manage to hold their position, they will find themselves in a crossover with the second-placed team from Pool C — which, if seeding holds, would be Revolver. There were some eyebrows raised at the Condors getting a seeding so far below Revolver despite beating them handily at Regionals.1 The way things are set up, we may see Condors get a chance to show that their historic win was more than a one-off, and that there is a new hierarchy in the Southwest.
Likely Ceiling: Quarterfinals
Likely Floor: Done on day one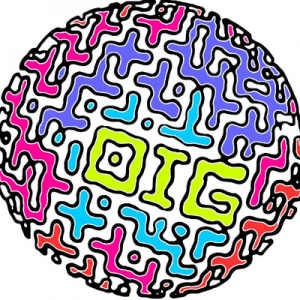 Boston DiG
Seeding: Overall No. 14, B4
Power Ranking: #14
Overall 2021 Record: 20-6
Against the Nationals Field: 3-6
Against the Pool: 0-1 vs. Truck Stop
It is weird to see the top Boston men's team seeded last in their pool at Nationals, but admittedly it's been a weird year all around — and it's not like it doesn't check out. An optimistic assessment of Boston DiG's season thus far is that they have taken care of business. None of their losses came to non-Nationals qualifying teams, and when it came to playing the team most likely to unseat them at Regionals, they left no doubt, beating #17 Amherst Sprout three times out of three. On the other hand, those three wins against Sprout are DiG's only victories against Nationals-level competition in 2021; Boston is 0-6 against the rest of the field. Assuming the team has higher aspirations than beating Sprout yet again in the 15th place game, the level of play needs to come up in San Diego.
There's a good case to be made that DiG will be looking better in San Diego than they did during the regular season. Coach Josh McCarthy certainly has a history of getting teams ready to perform in the postseason and there are several vets across the roster like Josh Markette, Jay Clark, and Tyler Chan who have been there and done it at Nationals.
But part of the issue for DiG this season may be a large reliance on wily vets and young prospects, without a ton of players at the peak of their powers in that 25-29 age range. One of those peak-age players is Henry Babcock, who has taken over center handling responsibilities on the O-line. The crafty thrower and 2017 Donovan Award winner opens up possibilities for the Boston offense, and rarely makes mistakes. He doesn't have the blazing footspeed of some smaller playmakers, but his long frame gives him access to angles with the disc and in the dump space that other handlers only dream about.
On the prospect end of things, you've got Orion Cable, who may only be scratching the surface of his already substantial talent. See him below, taking Marques Brownlee to church.
The 20-year-old is clearly a menace in the air, and already very capable as a thrower. He does show his age occasionally when defenses are able to force him through his on-disc progressions, which are not as quick and decisive as they could be. It's the kind of skill that you expect any young player to need some improvement on, but at the top level of the game, even the slightest issues get magnified. You can see that across the young players on the DiG roster, who all have skills that allow them to contribute in the here and now, but cumulatively have enough rough edges that Boston has largely been unable to beat the best teams in the country.
Getting all of the controllable things right will be important for Boston. In their matchup against Truck Stop at US Open, DiG had trouble limiting DC's handlers, both on the mark and in preventing strike cuts. You can bet that will be a focus for DiG in their first game of the tournament as they try to get off on the right foot and out of the basement of Pool B.
Likely Ceiling: Prequarters
Likely Floor: Done on day one
---
As a point of comparison, Philadelphia AMP's two-point win over Washington DC Space Heater in the mixed Mid-Atlantic final landed AMP at no. 5 and Space Heater at no. 6 in their division, despite a 2021 record that put Space five full spots higher on frisbee-rankings.com. ↩