Which of the quarterfinalists has impressed the most, and the least?

Ultiworld's coverage of the 2023 college ultimate season is presented by Spin Ultimate; all opinions are those of the author(s). Find out how Spin can get you, and your team, looking your best this season.
We all love a good list!1 Ranked lists, with their numbers and stuff, are even better. Now that our quarterfinalists have been decided, let's line 'em up and number 'em once again. With all the information that we've gathered from two days of competition in Ohio, a reshuffling is in order. It's time to consider what we've seen so far and present how we would rerank the remaining teams in the women's tournament if it started today.
1. UNC [#1|-]
The best until proven otherwise, but that doesn't give us much to write about, so forgive us for going through the proof with a fine-tooth comb. Yes, Pleiades went 4-0 and no team came within five goals. That doesn't mean they were without micro-stumbles. They looked a bit sloppy offensively in their opening game against Washington (a 13-8 win, for what it's worth). A 15-10 win against CSU is also perhaps tighter than expected (they had the pool locked up by this point, for what that's worth).
That's the thing about UNC; we have to squint to find little baby blemishes on a sterling record. Dawn Culton, Ella Juengst, and Alex Barnett haven't given us a reason to doubt them yet, and there's no reason to think they don't take care of Stanford tomorrow.

2. UBC [#2|-]
The Thunderbirds are one of the deepest teams this division has seen in a long time. Here's the data: over the course of pool play, all but two players2 on their 26-person roster have recorded an assist, goal, or block, and no player has tallied double digits in any category. That's the definition of parity. It's well-established that elite top-end talent can get you far in the college game, but depth like this is far rarer and potentially more valuable. UBC's stars have been able to sit back and cruise while their teammates secure a 4-0 record in pool play. A fresh Madison Ong and Mika Kurahashi are a frightening prospect for Tufts and the rest of the bracket.
3. Vermont [#4|+1]
This is not last year's Vermont. As Kennedy McCarthy said before the tournament, "We have completely reshaped as a team and spent this entire season figuring out how to perform at our best and then perform at our best again." Ruckus proved as much in a statement-making 15-8 beatdown of regional rival Tufts that proved to be the pool's deciding matchup. While it's tough to fault Vermont for simply beating the team in front of them (they did crush them, after all), as spectators, we wish that Oregon would have given Ruckus a game rather than saving their legs so that we could have more than one high-quality data point as reference. In all fairness, the one data point we have points to all systems go for Vermont.
4. Colorado [#3|-1]
Quandary would be in a very different spot in these rankings, and indeed in the tournament, if things had gone a little differently against Stanford on Friday afternoon. But here we are. We learned two things: 1) having Bailey Shigley back in action is a huge deal for this team's offensive capabilities, and 2) the team that can dig themselves into a serious hole also has the gumption to dig themselves back out. Arguably this makes them a bigger threat than if they posted a tepid three-goal win or something. (Go with me on this.) We're also not putting too much stock in their universe-point loss to Northeastern after the pool already belonged to them. If Colorado can score all those upwind breaks against Superfly with their backs against the wall, they could do just about anything to anyone — including roll Washington in tomorrow's quarter.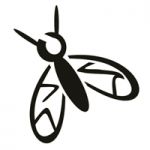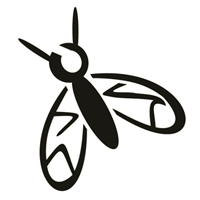 5. Stanford [#7|+2]
Before the tournament, we asked if Superfly could catch up to Colorado. Now we know they're right on their heels; the first five-sixths of that game is one of the most impressive non-win performances we've seen this weekend. In that matchup (and over the past two days), Esther Filipek, Macy Vollbrecht, and Anna Fisher Lopez looked like one of the scariest backfield trios in the nation. And don't forget second-year Sage McGinley-Smith, a bona fide breakout star with 20 goals. Stanford has had spurts of unrefinement, especially offensively; Northeastern and Georgia exposed their occasional carelessness with the disc. But this is not your average no.7 seed, folks, and expect them to give UNC more than their money's worth.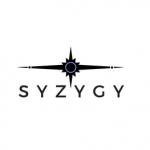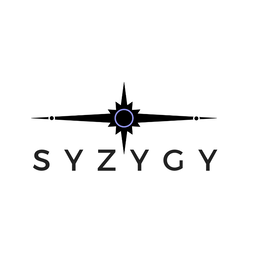 6. Carleton [#6|-]
Carleton never threatened to win the pool like Stanford did, but they played closer games against their pool's no.1 seed than the teams below them. The other side of that coin is that they also played a close game with the no.3 seed, surviving UCSB on universe point. With margins this small, the rankings become pretty unforgiving. The good news for Carleton is that they know they're within striking distance of Vermont, and any one of their capable players could be the one to get hot. However, not knowing who will go off can get a little stressful for Syzygy when as a unit they're idling on the launchpad instead of blasting skyward. North Central Freshman of the Year Naomi Fina has stepped up as a goal-scoring machine, with 11 through two days. Alyssa Ehrhardt, Gigi Paulig, and Mia Beeman-Weber are also good candidates to lead the charge against Ruckus tomorrow.

7. Washington [#8|+1]
What to make of this mercurial Element team? They looked insipid and at times even bored in a must-win pool play game against Binghamton, but were fiery as all get-out in today's prequarter. Maybe it's that Element go as their beating heart Abby Hecko goes. In the SUNY game, she did not record a single goal or assist; against Oregon, she put the team on her back with 4G/6A/3B and was the vocal, emotional leader Washington so clearly needs. What feels clear after this weekend — not that we didn't already know this — is that anything is possible when Hecko is in takeover mode. Against Colorado, she'll need to be just as locked in.
8. Tufts[#5|-3]
The tournament no.5 have felt uninspired and stagnant in what should be thrilling games. I'm not sure what went wrong against Vermont, which should have been the crowd-pleaser of the tournament, but it's concerning that they never truly threatened or showed signs of life once they went down. They also had to survive a scrappy young Oregon team on universe point. There are still bright spots aplenty for Tufts — Emily Kemp is cooking right now, and Hazel Ostrowski, Lia Schwartz, Olivia Goss, and Leija Helling are all very skilled — but the on-field product isn't quite living up to the on-paper talent. They can't afford to be less than the sum of their parts tomorrow; they'll need the full force of that talent to hang with UBC.
---
Shoutout to Buzzfeed ↩

One of the two is an injured Andrea Moir, who hasn't been able to take the field since Conferences. ↩
D-I College Championships 2023: Reseeding the D-I Women's Quarterfinalists is only available to Ultiworld Subscribers
Already have a subscription? Log in
Whether you visit Ultiworld for our reporting, our podcasts, or our video coverage, you can help us continue to provide high quality content with a subscription. By becoming a subscriber, not only do you receive benefits like exclusive articles and full article RSS feeds, you also help fund all of Ultiworld's coverage in general. We appreciate your support!