Highlighting players who took a leap toward stardom in the division this spring.
Each year, Ultiworld presents our annual College Awards. Our staff evaluates the individual performances of players from throughout the season, talking to folks around college ultimate, watching film, and look at statistics, voting upon the awards to decide those to be honored. The regular season and the college Series are both considered, with extra emphasis for performances in the competitive and high-stakes environment at Nationals.
The Breakout Player of the Year recognizes rising juniors and seniors who made themselves known in a new light this season. While our nebulous definition of "breakout" reflects an evolving set of criteria, rather than celebrating the improvement of those from whom big things were already expected, we aim to use this award to celebrate the emergence of those who previously have not been on the national radar. Whether it be through growth in ability, role, or both, the Breakout Player of the Year and runners-up honor those who rose to the occasion with improved and high-impact performance on a new level this season — putting them squarely in the spotlight moving forward.
---
D-I Women's 2023 Breakout Player Of The Year
Sage McGinley-Smith (Stanford)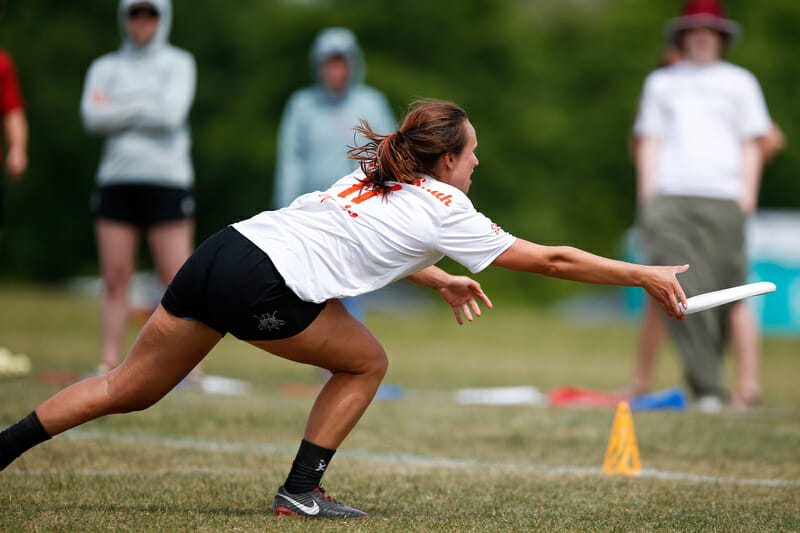 The goal-scoring prowess of Sage McGinley-Smith was, of course, the ringing and shining alarm that attracted attention to the Superfly score-stacker. You don't lead Nationals in goals, crossing the 20+ threshold, and remain under the radar. That type of performance is a far cry from the four goals McGinley Smith landed at the 2022 College Championships. What little data we have screams breakout.
You can't excel on this reputable Stanford club without being a thoughtful team player. McGinley-Smith found opportunities to take up space and snare discs in their various zone defenses. Her eye for well-timed offensive attacks allowed for opportunistic yardage gains. Her tools were integrated to help enact the team's plan, and she played her part as well as anyone.
The Stanford cutter emerged as their most dangerous downfield option. Play-finishing is a high-value contribution, especially when those goals can be gathered in the crucible of Nationals. It turns out that the skills that get you catches in the end zone have applications in other parts of the field, too. McGinley-Smith's barreling cuts gave momentum to the Stanford offense and her aerial displays gave license for the Superfly handlers to fire at will. Additionally, her ability to make catches in traffic was valuable. In particular, she was adept at flying out of their defensive zone transitions to send Stanford's transitioning opponents into a panic, or simply submission.
First Runner-Up
Emma Williamson (Colorado)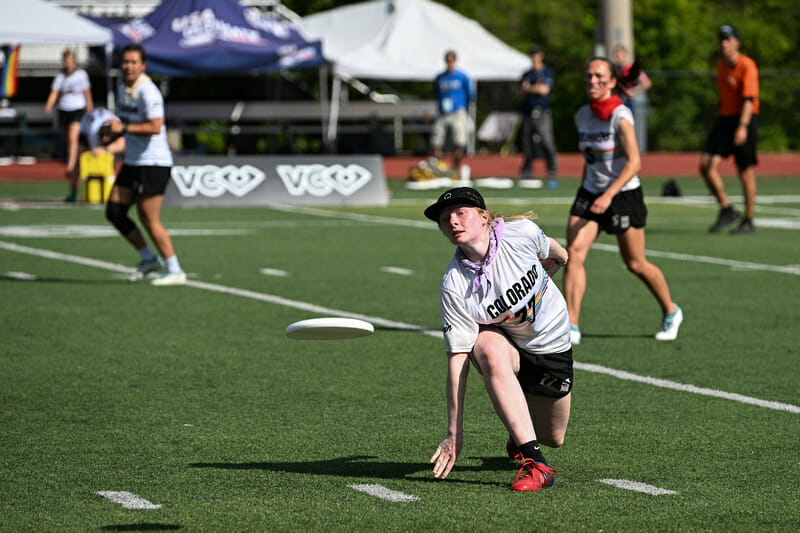 It's a regular ritual at Ultiworld to debate who qualifies as a Breakout Player of the Year and why. If they made a U20 team or a U24 team, should that count? Or how about if they were mentioned as a potential Rookie of the Year in a previous season? Or were they included in the preseason preview as a player to watch?
Any of these could have been potential disqualifiers for Emma Williamson, but there are always exceptions to the rules, and as Colorado's best player at points this season, Williamson fits the bill. In Quandary's quarterfinal against Washington, she was involved directly in nearly half of Colorado's scores with two goals and five assists, while against UBC in the semifinal Williamson was wheeling and dealing to the tune of a goal and three assists. There are many ways to define a breakout season, and when you make the leap from a young, burgeoning star to perhaps the best player on the field for a national finalist, breakout seems like exactly the right word to use.
Second Runner-Up
Erica Birdsong (North Carolina)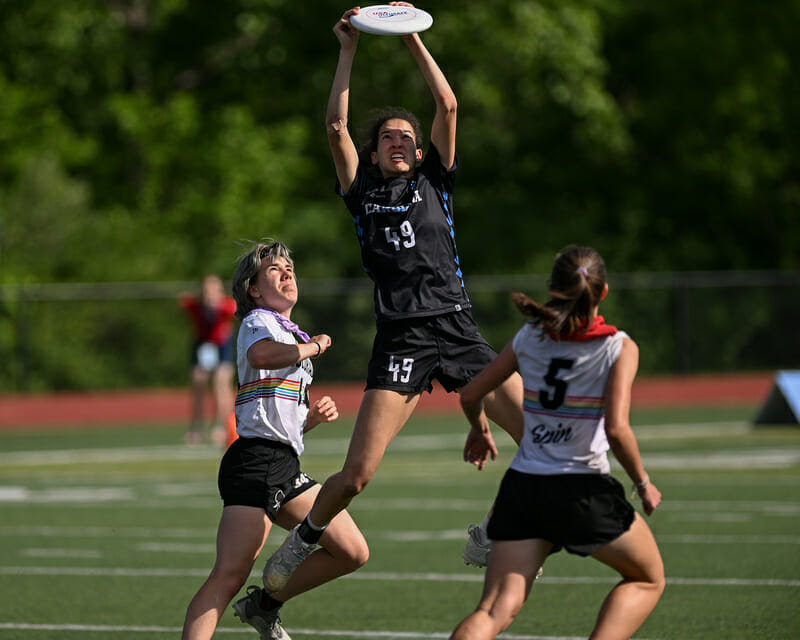 For a team like UNC that is replete with star talent, it might be difficult to be seen as a breakout player. And yet here is Erica Birdsong following in the footsteps of 2022 Breakout runner-up Theresa Yu, standing out amongst the crowd. A lanky cutter with a loping gait, Birdsong often appears to cover ground far faster than might be expected, and as a result is an expert at popping up exactly when needed for the UNC offense. Defensively, Birdsong's length helps close down windows that other defenders simply couldn't cover, and her top-notch field awareness just adds to her ability to snuff out danger on the rare occasions that the Pleiades do turn it over. It's the all-around outstanding game that we've come to expect from this UNC program, and with her emergence as a key piece for the Pleiades this season, Birdsong seems set to be next in line to be one of their superstar leaders.