These three defenders put forth amazing and impactful seasons.
Each year, Ultiworld presents our annual College Awards. Our staff evaluates the individual performances of players from throughout the season, talking to folks around college ultimate, watching film, and look at statistics, voting upon the awards to decide those to be honored. The regular season and the college Series are both considered, with extra emphasis for performances in the competitive and high-stakes environment at Nationals.
Our awards continue with the Defensive Player of the Year, recognizing the individual, and two runners-up, who we felt were the top defensive performers this spring. Whether through generating blocks, shutting down options, helping out teammates, or all of the above, these defenders stood out doing the tough work that too often go unrecognized.
---
D-I Women's 2023 Defensive Player Of The Year
Clil Phillips (Colorado)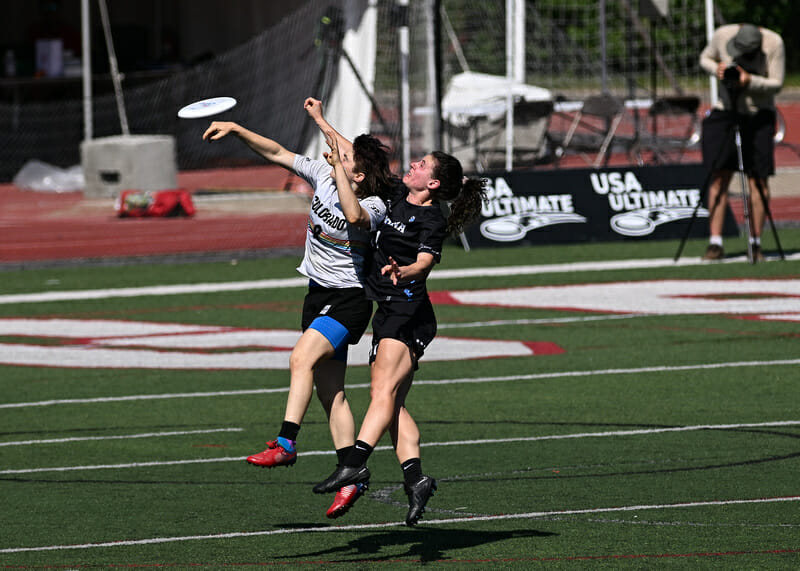 Despite being a tremendous offensive threat capable of taking over a point, Phillips made her biggest mark without the disc this season. Despite solid stat totals of seven goals and six assists, blocks — a much rarer occurrence — were Phillips' biggest contribution, notching 10. And she didn't do it picking on less experienced players as if they were wounded ungulate or hanging in the zone deep space: Phillips spent the back-end of her season bodying up Abby Hecko, Anna Goddu and Mika Kurahashi, and Erica Birdsong — the last of whom she helped hold to one goal and six touches in the final.
Phillips brings everything you could want on defense: strength, physicality, explosiveness, intelligence, and most of all, intense effort. Her constant shifting in the lanes and periodic touches on her assignment were physical manifestations of the constant computing going on during each defensive possession. It was uncommon that a cutter, even when getting open against Phillips, did so without having to feel her presence, often literally. And her tenacity helped her finish plays by closing windows.
First Runner-Up
Macy Vollbrecht (Stanford)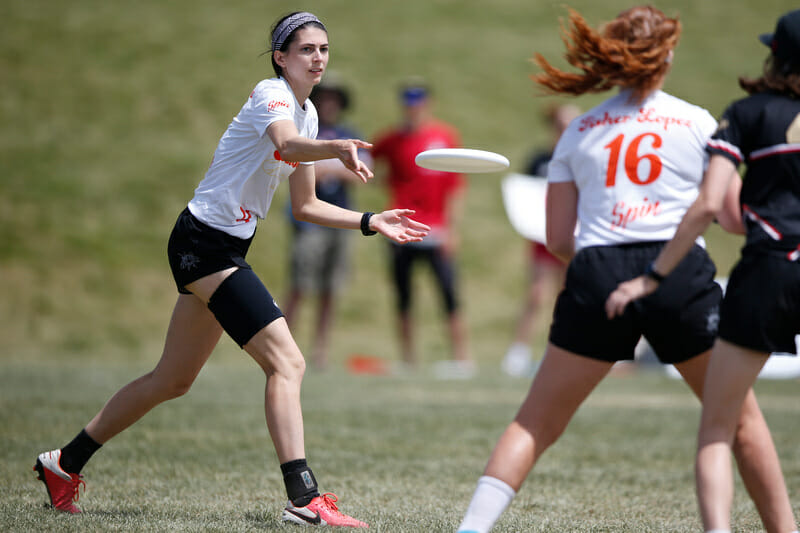 If we could give a defensive player of the year award to a whole team's defense, Stanford's zone defense would have been a real contender. Alas, we couldn't, but in their stead Macy Vollbrecht stood tall as she represented everything great about that fantastic Superfly defense. An exceptionally versatile player, Vollbrecht was as adept at marshaling the Stanford zone as their deepest defender as she was at shutting down the opponents most dangerous threat at any time. For a team that prided itself on its ever changing defensive skin, Vollbrecht was as adaptable as they come, and led the team in blocks at Nationals for good measure. It's not often you have a player who can embody the spirit of an entire half of the game for their team, but that was Vollbrecht for Superfly this season.
Second Runner-Up
Grace Conerly (North Carolina)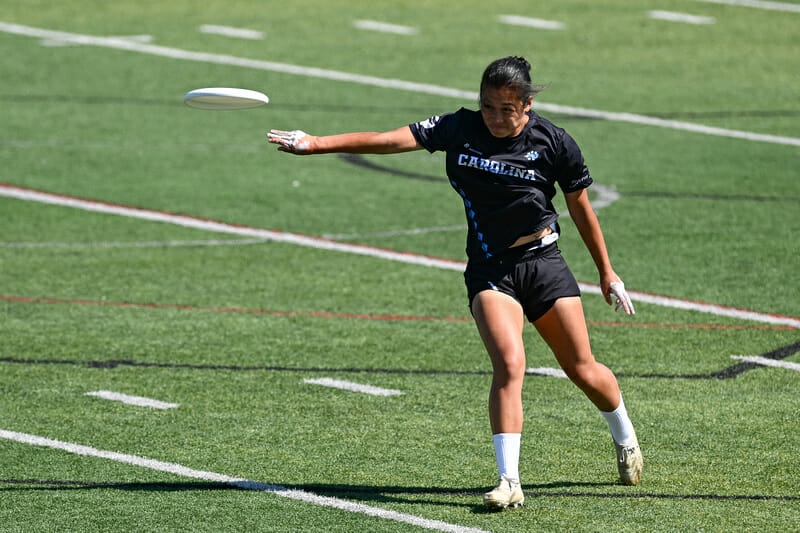 On occasion, award recognition does two things at once: recognizes a player's excellence over the course of the year, and gives credit to their outstanding performances year after year. Such is the case with Grace Conerly. That's not to diminish Conerly's accomplishments this season — after all, she was still one of the best pullers in the division and played with her characteristic defensive intensity and awareness. Rather, what we saw from Conerly in 2023 was so consistently excellent on the defensive side of the game that it made us realize, "wait, she was doing this last season, and the season before that!" It's a rare player that's able to perform at such a high level defensively year after year, and this year, Conerly finally gets her due.