Doing our best to lay out the known knowns in a season with plenty of unknown unknowns.

Ultiworld's coverage of the 2023 club ultimate season is presented by Spin Ultimate; all opinions are those of the author(s). Find out how Spin can get you, and your team, looking your best this season.
Ahead of Pro Elite Challenge, the first stop on the Triple Crown Tour and first big event of the 2023 club season, we've got you covered on all the major storylines, players to watch, and way-too-early semis picks in the Club Mixed Division.
Club Division 2023 Primers:   Men's   |   Mixed   |   Women's
To stay updated on the evolving storylines, teams, players, and games this season, support Ultiworld's club season coverage and visit our subscription page.
Major Storylines
Reloaded Mixtape Look to Repeat
We all know the saying "it's hard to get to the top, it's even harder to stay there." And this is exactly the challenge Seattle Mixtape face this season. Having achieved the rare double peak of winning the World Ultimate Club Championships and USA Ultimate Club Nationals,1 Mixtape no doubt have their eyes on the prize again this year. With a team that has roots as solid as this one, how could they not? They'll surely be a force to be reckoned with once again. They know the formula to winning that allowed them to appear miles ahead of almost all of their opponents last season. However, while they could dominate their competition again in 2023, there's a good chance that the double peak has put an even bigger target on their backs.2 Not only that, but they will have to endure the hurdle of losing some of their biggest stars this year: Qxhna Titcomb, Jen Cogburn, Cam Bailey, and Kelly Johnson3 have all relocated or retired.
And yet, the talent they lost will most definitely be filled in with a new grouping of star-power, with the likes of Cori Bigham, Sadie Jerzinski, Mario O'Brien, and Steph Lim joining the powerhouse team. Don't forget their fantastic returners who will likely make big plays for the team, such as Khalif El-Salaam, Alex Nelson, Paige Kercher, and Bert Cherry. Unless this Seattle team can't get the chemistry right with their new pickups or somehow succumbs to the chaos that is the mixed division at Nationals, it's safe to say we will see them again in the semifinals, if not the final, with another title looking in their grasp. But perhaps the more elusive victory they will aim to achieve this season is winning Washington Sectionals.
-Laura Osterlund
NOISE Seek to Cause a Commotion… Again

For the past two seasons, Madison NOISE have been overlooked and underestimated. It's quite probable that many are still doubtful of the team, but this might be the season to put some stock in them. In 2021, they made their first Nationals appearance in six years where they shocked everyone by making it to the semifinals. It seemed like a fluke, they just got lucky in pool play and quarters. In their 2022 season, they did it again and busted even more brackets by making the finals at both the US Open and Club Nationals.4 So who's to say they won't go for the semis three-peat this year? They spent seasons (pre-COVID) rebuilding themselves and now seem to have a solid core of returning players to ensure chemistry.5
Even though their most valuable player – Robyn Fennig, only the reigning Player of the Year – lives halfway across the country from the rest of the team, she's already proved capable of bridging the distance once this year (with PUL's Minnesota Strike) and is up to the challenge to do it again. This may also give NOISE an opportunity to prove they have more depth than most may believe, as they may feature more players with chemistry and show they're more than just their ace distributor. They've set a course to come out strong this season, having already competed as one of four mixed teams from the United States at Windmill Windup, getting international reps for a second season in a row.6 Despite the fact that the Wisconsinites have started to capture the hearts of their growing fanbase by not taking themselves too seriously7, they still have many doubters, which they feed off of, but have proved time and time again how much they want to taste victory. Their very own Robyn Fennig said it herself on a recent episode of Ultiworld's Double Overtime podcast when she stated she would love to see Charlie Eisenhood eat a shoe once they win Nationals. And as a team that thrives on the bits they take too far, I expect they'll have an edible piece of footwear waiting for our editor-in-chief if and when they win the whole damn thing.
-Laura Osterlund
Legacy Programs Aiming to Rebound
You may have heard that chaos thrives in the mixed division. But, for every no.9 seed we get in semis or non-practicing upstart team doing well, the mixed division gods require a sacrifice of a legacy program's season. So, sometimes we see AMP losing in prequarters or shame. falling from the top overall seed to third in their pool (these things happened in 2022 and 2021, respectively). Given the turmoil in the division, having a sense of team identity and character is important to sustained success and a few legacy programs are looking to get back on track in 2023.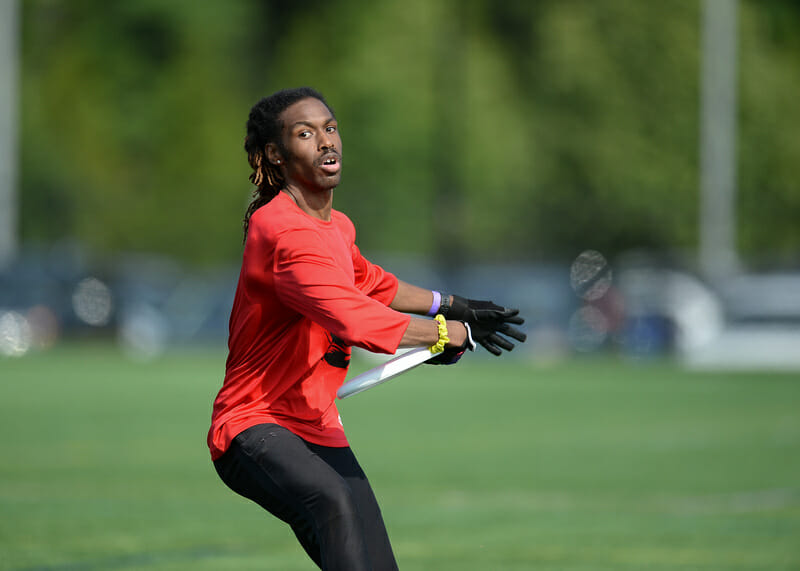 AMP retain their talented and experienced core. Fresh off of a stellar season in the PUL with the expansion Philadelphia Surge, Linda Morse, Lindsay McKenna, and Raha Mozaffari headline a formidable offensive unit that also brings back newly crowned D-I Player of the Year Henry Ing. Paul Owens and Eric Nardelli are among the fiercest defenders around. This is a well rounded team, and they're bringing in reinforcements. Delrico Johnson will join the squad after a few seasons playing with in-region rivals Baltimore Fleet, and youngsters Grace Maroon and Sam Grossberg will make their franchise debuts as homegrown Philadelphia talents. Even with the departures of Calvin Trisolini and Sean Mott, AMP are poised to improve on last season's finish and retain their status as an elite team.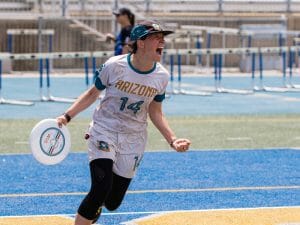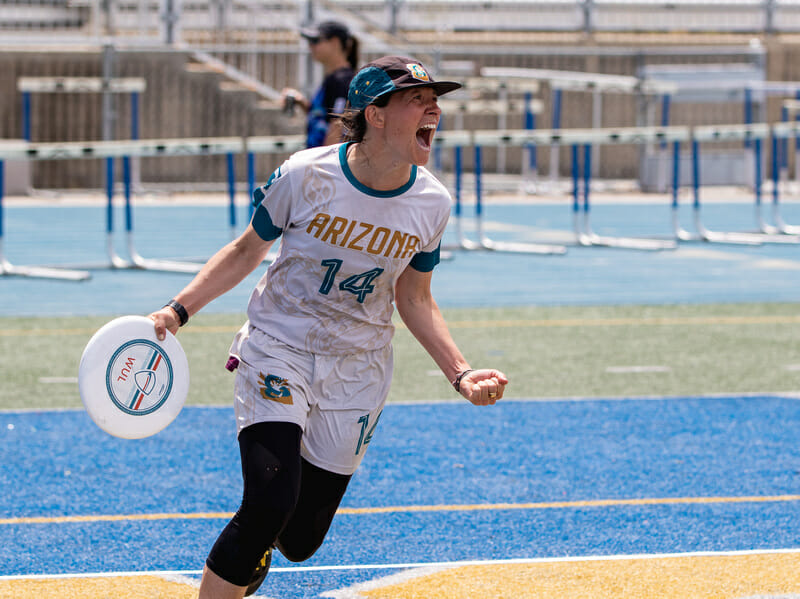 Their 2019 run looked like the start of a new era, but after two disappointing seasons, it's fair to wonder if shame. will ever make another national title game. They certainly have the talent. Sarah Pesch and Owen Westbrook are among the best distributors in the division. Jade McLaughlin is already on the All-Club shortlist after her back-to-back stellar WUL seasons. They've already won a tournament this season, taking home the crown at Colorado Summer Solstice and they have the experience to know what it takes to win. Who's to say that another run to the final is out of question?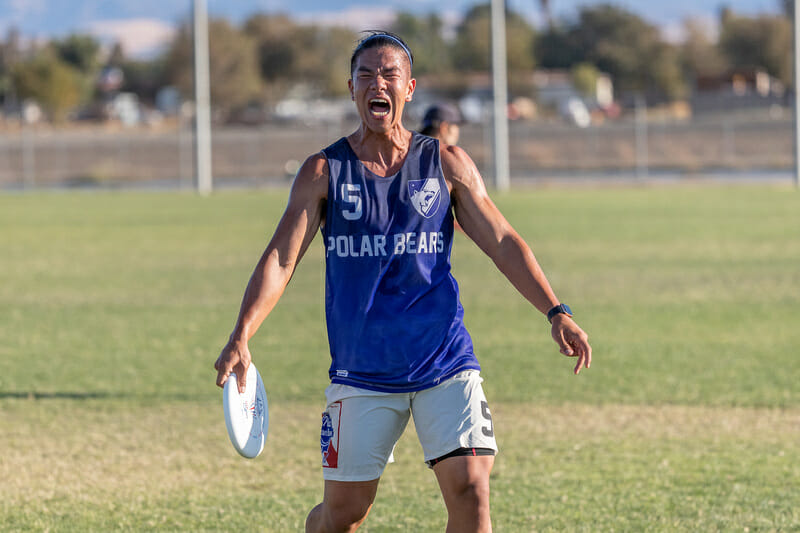 With other elite teams like Mischief and Blackbird floating around the bay, Polar Bears haven't always been seen recently as the premier mixed team in their region despite their 2010 title. Well Blackbird are no more and Mischief are now clearly playing second fiddle to Polar Bears, who took the lone Southwest bid in 2022. Mac Taylor, Margot Stert, Aaron Shi, and Samantha Applegate are back to bring our frigid friends back not just to regional relevance but to national prominence. With years of built-in chemistry and the ability to develop over the course of the season without feeling a need to earn a bid for a fairly weak region, Polar Bears are in a great spot to improve on their 2022 finish and cement their status as a multi-decade legacy program.
Other Storylines
Will the Southeast Bid Bubble Burst?
Can we be honest for a minute? The mantra about mixed boils down to something like, "No one knows anything." Every year brings a raft of surprises that launches in June and floats all the way through the back half of October. Still – was anyone prepared for the Southeast nabbing three bids (Durham Toro, Nashville 'Shine,8 and Huntsville Space Force) in 2022? More to the point, is there any way such a haul – the first in the region's history – happens again in 2023?
The short answer? Probably not. The Northeast, the South Central, the Southwest, and the Mid-Atlantic have all re-upped their talent and should take back at least one and maybe both of the strength bids that belonged to the Southeast last season. Then again – there are still at least four teams in the Southeast poised to make a run at San Diego. Atlanta Dirty Bird don't have the commitment, but they do have the top-end talent to put together a September-October run reminiscent of last season. Meanwhile 'Shine (Justin Burnett), Toro (Claire Revere), and Space Force (Jacob Miller, Anh Spinks, Eric Sjostrom) have reloaded with spectacular talent. They'll have an inside track on Pro- and Elite-level events this season, and it could mean the return of their previously unthinkable bounty of bids.
-Edward Stephens
Power Shift in the Northeast?

For years, the Northeast region has been practically dominated by teams from the Boston area. The main culprit in this is Boston Slow, who have the current streak for most consecutive years at USAU Club Nationals, attending every year since 2005. However, last season saw a non-Boston team win Northeast Regionals for the first time since Metro North won in 2016 — and just the second time in the last two decades. New York XIST had a pretty strong tournament run last season, making semifinals at Nationals, and is already on the track to look similar – if not better – this year, blowing their opponents out of the water at the FROGS tournament. Although the Boston ultimate scene is still quite deep, New York is angling to be the region's centerpiece.
-Laura Osterlund
Instant Impact Transfers
There are too many key players moving to too many Nationals level teams to go too in-depth, so here are a few quick hits that stuck out among the initial wave of roster releases:
Sadie Jezierski to Mixtape gives the division favorites one of the top throwers in the division and helps replace the offensive hitch-duo who retired after 2022's title.
Eric Sjostrom to Space Force brings a Team USA level do-it-all hybrid to a team that pushed its way to Nationals last season and is hoping not just to get back but to make an impact at the Club Championships in 2023.
Dylan DeClerck to Drag'n Thrust adds a top-tier defender to a legacy program that tends to get the best out of its players, and takes away a top-tier defender from potential challenger NOISE.
Axel Agami Contreras to Crocs leads to instant intrigue in the Great Lakes. Agami will elevate an already talented Crocs squad as they look for an elusive first trip to the Club Championships.
Makk to Sprocket puts another power thrower on a team that already features a handful of them. After a disappointing 2022 that saw the team miss the Club Championships, Makk is the kind of addition that will help the team get back on track.
Anne Worth to XIST gives last year's darlings another weapon to build around as they look to make a second consecutive late-bracket run…though this time they'll have a target on their backs and a Callahan winner on their roster.
-Alex Rubin
Preseason Rankings
Breakout Players To Watch
---
Bonus Content for Club Season Primer 2023: Mixed Division is only available to Ultiworld Subscribers
Already have a subscription? Log in
Whether you visit Ultiworld for our reporting, our podcasts, or our video coverage, you can help us continue to provide high quality content with a subscription. By becoming a subscriber, not only do you receive benefits like bonus content and full article RSS feeds, you also help fund all of Ultiworld's coverage in general. We appreciate your support!