Get ready for Regionals and Super Sunday with our guide to the weekend.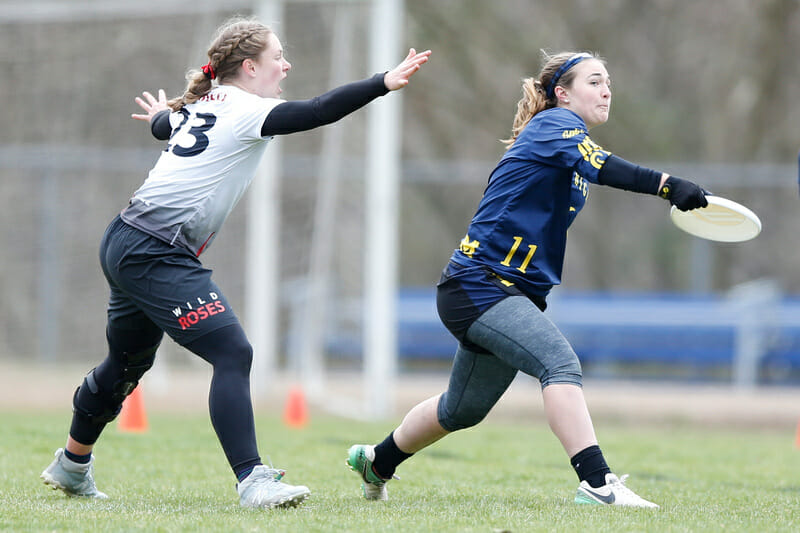 Ultiworld's 2019 postseason coverage of the D-I Women's division is presented by VC Ultimate, the official gear outfitter of the Premier Ultimate League.
The long-awaited Regional Championship weekends draw nigh, presenting us with some dramatic scenarios across the division. Every year, Regionals brings some form of the unexpected. Favorites falter, underdogs upend, and stories are etched into the history of the programs and regions involved.
We'll take a look at every Regional Championship tournament and cover the favorites, the challengers, and rate the projected excitement level of its narratives.
Atlantic Coast (1 Bid)
Competition Schedule
Location: Axton, VA
Excitement Level: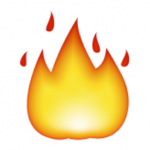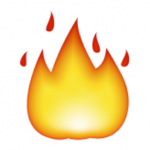 All-Region Discussion Thread
It's hard to believe last year was the first time North Carolina had won a regional championship. But now it's hard to believe they won't do it again. #4 North Carolina heads to Axton as the heavy favorite to claim the region's reservation for one at Nationals. But can they do it after suffering a shocking loss at Carolina Conferences just two weeks ago?
If it weren't for that pesky loss, there would be no reason to worry. UNC has been carving up competition much of the, including spending much of the vaunted Northwest Challenge looking like the best team there. While they slipped up in the semifinal, they showed the division what they are capable of. They are deep, athletic, and capable of suffocating defense.
The team that dealt them that blow was cross-state rival, #23 UNC Wilmington. The 11-10 victory was the biggest of Seaweed's season, but not their only marker of success. They also earned a 13-7 win over Tufts, and came a goal short of upsetting Ohio State. But they've also lost to Georgia1 and Florida this season. Both of those losses came early in the season, however, and Wilmington has been pretty strong since. Axton projects to have some mild winds, and Wilmington's zone is a few Scoville units above mild.
Both teams will have to overcome a gauntlet of eager contenders, though likely not until bracket play. Clemson, South Carolina, and Delaware all lurk around the top of the other pools, as does NC State. While none of that group should be taken lightly, the fact that they'll see each other first feels like it could dull their blades before they cross swords with the region's top two clubs.
Great Lakes (1 Bid)
Competition Schedule
Location: Joilet, IL
Excitement Level: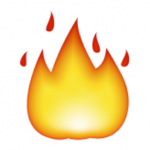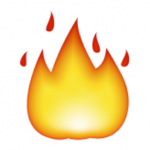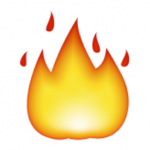 All-Region Discussion Thread
Perhaps this year is a defining year in the Great Lakes. Is this Michigan's region, or is their a larger group who rules this domain? Only five teams have reached the regional final since the redraw, and only three schools have done that multiple times: Michigan, Northwestern, and Notre Dame. These three teams are also the only ones to have won the regional crown or to have represented the GL at Nationals.
No. 2 seed Michigan will enter as the favorite, the region's most recognizable face and reigning winner. It's been a bumpy ride for Flywheel, who failed to put up winning records at three of their five tournaments this season. Their best win this year is probably a 14-12 victory over Cornell, and their best result a 12-10 loss to UCLA; their losses include dropping games to Virginia, UMass, and blowouts versus Utah and NC State. But Phoebe Hopp, Megan Gordon, Nicole Kleinsorge, Laura Soter, and Tia Esposito form a formidable core for Flywheel to rotate around.
The top seed, Northwestern, may have equal claim to the mantle of favorite. Sarah Kim is an electrifying mid for Gung Ho, but she is flanked by Samantha Cohen and Grace Goulson's throwing talents and Grace Young's downfield antics. They've helped lead Northwestern to a 4-3 record against common opponents with Michigan, compared to Flywheel's 1-4. The pair could be headed to a fairly even matchup in what would their fifth clash for the Great Lakes championship.
While Notre Dame's pedigree paints them as a spoiler, no. 3 seed Chicago, led by Cassandra Brown, presents a greater danger. Their 13-7 victory over Cal Poly SLO to open the season was the best win of any team in the region, though the results since then have made it look more like an aberration than an indicator. The most damning stat: Supersnatch is 0-3 against Michigan and Northwestern. The most hopeful stat: both losses to Northwestern were by just one goal and the loss to Michigan was by a mere three goals.
Meanwhile, Notre Dame will again rely heavily on the top of their roster to push them to success. Colleen Scott, TC Burrows, Katarina Jamsek, and Maddie Thompson are in high touch roles for Womb. An 8-6 loss to Michigan shows ND is not far off of the path of the top teams. Overlooking them could be a fatal mistake.
Metro East (1 Bid)
Competition Schedule
Location: Farmington, CT
Excitement Level: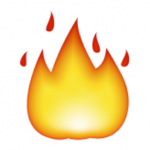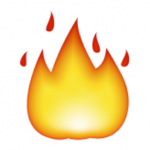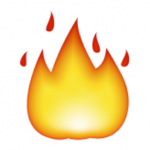 All-Region Discussion Thread
The worst way to began a preview of a region is probably to tell you how we bricked on it last year, but we aren't ones for convention. Turned out UConn's favorite status was a mirage and Ottawa's challenger status was similarly dubious, as both were handed semifinals exits. Instead, it was Cornell winning their first ME title since 2014, defeating Columbia in the final.
That duo are the top seeds going into this weekend and the strongest contenders. Cornell is the no. 1 seed, with Dena Behar and Sami Smalling forming the best backfield duo in the region. The Roses have a 12-11 win over Columbia in their pocket, in addition to a Conference Championship final win over Ottawa and some quality Ws over Vanderbilt and Delaware. Of course, they also gave up a pool play game to Ottawa by a wide margin, cause for concern. Columbia, led by Callahan nominee Yuge Xiao, has a disciplined and fundamentally sound approach. The solid backfield play of Aviva Weinbaum has opened up the field for Xiao to use her quickness to attack the lanes. Their resume is a bit dry, but they blistered the field at Conferences.
For the region's spoilers, Ottawa stands atop the heap. They earned a strong win over a shorthanded West Chester in the winds of Jersey Devil, where their throwing skill was on display. Abby Millar, Cassandra Jaffray, and Anika Gnaedinger top a roster that has shown they can win in the wind, which may be the X-factor in Farmington. Their curious split results with Cornell make judging them difficul, but if they can earn the top spot in their pool, they suddenly could be the most likely winner heading into bracket play. Yale's experienced squad has what it takes if someone slips up, adding another element of chaos to an already challenging regional field.
New England (3 Bids)
Competition Schedule
Location: Granby, MA
Excitement Level: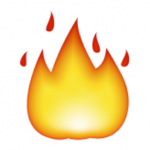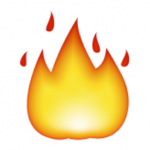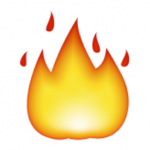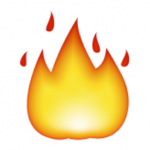 All-Region Discussion Thread
With three bids and four teams that would all look in place at Nationals, the New England region will be one of the most exciting tournaments in action this weekend. And that's before you even factor in the potential craziness that the forecasted cold, rainy weekend can bring. The two time defending national champs looked awfully vulnerable at Northwest Challenge, but they still have to be the favorites to take first, especially if Claire Trop returns to action. It does feel like #7 Dartmouth has a vice grip on the region, but they'll certainly take one of the three bids up for grabs, and it'll likely be the top one.
Beneath Dartmouth is where it gets really interesting. Vermont, Tufts, and Northeastern are the no. 2-4 seeds, but the second and third bids for the region were earned by Vermont and Northeastern. Tufts was near the bid cut off, but finished the regular season ranked 22nd. In addition to beating Northeastern to win the Metro Boston Conference Championships, though, they also are the only team of Dartmouth's top challengers with recent Nationals appearances, having made it each of the past two seasons.
#17 Vermont enters as the no. 2 seed, but is arguably the biggest question mark of the three teams that will be fighting for those other two bids. They played only two regular season tournaments, and only one of those, Presidents' Day Invite, was a major tournament. They've been the first team out each of the last two seasons, but this is the first year they've earned one of the region's bids, so they'll be hopeful of turning around that trend.
#13 Tufts' regular season wasn't what they'd hoped, but they showed glimpses of their potential at Centex. They turned those glimpses into a win over Centex winners Northeastern at conferences, that ended up giving them the win of the single pool conference. Margo Urheim is the type of player that can win a game virtually by herself, and the team's knowledge of what it takes to make Nationals could be a major advantage.
#14 Northeastern won Centex behind impressive performances from Ari Nelson, Clara Stewart, and Emma Palacio, but their depth was impressively solid that weekend, too. Nelson brings a lot of high pressure experience via her club experience, in addition to her obvious playmaking ability.
All three of the teams behind Dartmouth have arguments in their favor for being the favorite team to advance, and all three of them feel like they could finish anywhere from second through fourth. And the no. 5 seed Harvard shouldn't be completely overlooked either. It adds up to an unpredictable event that could provide the weekend's biggest fireworks.
North Central (3 Bids)
Competition Schedule
Location: Blaine, MN
Excitement Level: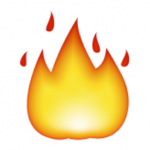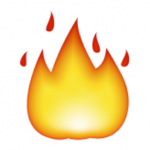 All-Region Discussion Thread
Before it was confirmed that Wisconsin earned a Nationals bid, North Central Regionals was shaping up to be one of the most anticipated contests this weekend. Now, instead, we have three clear favorites for three available bids, and not a single real challenger outside of that group. Unless there's a 2018 UMBC over Virginia or 1998 Harvard over Stanford 2 style upset this weekend, Wisconsin, Minnesota, and Carleton can start booking their flights to Texas now.
The biggest question in the North Central this weekend is the ordering of the finishers. #5 Carleton leads the pack as the clear favorite to win the region. The stranglehold they have on the division title has never been stronger. After going 15-5 in the regular season, Syzygy rolled past most of their conference, and ended the tournament with a perfect record. Listing their roster is unfair, too. Having Kate Lanier, Carly Campana, Nariah-Belle Sims, Maya Powell, and Isabel Arevalo on the same squad sounds closer to an All-Star team than a single college roster. Last year Carleton cruised through Regionals weekend, and it's not unrealistic to think they could do it again this year.
Before Carleton can toast to another successful Regionals, they'll have to get past #10 Minnesota. The Ninjas fought tooth and nail against Carleton in Conferences, and only narrowly lost 10-9. The women from Minneapolis play with no fear and have developed well this season. They're led by Kayla Blanek, who is a force unto herself ,but not alone in contributing to Minnesota's success. It's been players like Louise Beck, Rachel Elbing, and Cassidy Kummrow that have made Minnesota into a team to be feared. There's a path for the women from Minneapolis to win it all this weekend, and Carleton is just as aware of that fact as Minnesota.
#15 Wisconsin may be seeded last from the three teams, but they're a perfect spoiler pick to beat both Minnesota and Carleton. The Bella Donnas are an experienced, disciplined team that has a depth of talent too great to name. Still, if they are going to have a shot at beating Minnesota and Carleton, it'll mean Margaret Walker, Sabrina Hoffman, and Brittney Kokinos stepped up in a major way. The full extent of Wisconsin's roster can carry them against the other in-region teams, but those three are the spark plugs that can set off Wisconsin in a big game.
Having three bids doesn't do much to up the stakes in Blaine, but a tight game or two between the three competitors could change all of that. Don't sleep on the North Central.
Northwest (3 Bids)
Competition Schedule
Location: Walla Walla, WA
Excitement Level: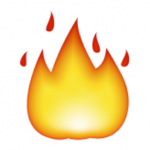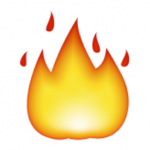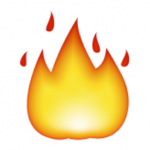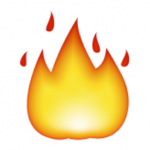 All-Region Discussion Thread
The Northwest has always been a hotbed for dramatic Regionals action and this year promises to be no different. With only eight competing teams and three bids, every game counts. The greater stakes should lead to some very competitive pool play games and the potential for a riveting dash for the third bid between a few very deserving teams.
#3 British Columbia leads the race by a few lengths after strolling through Conferences. Since starting their season with a shaky performance at Stanford Invite, UBC quickly righted the ship and had confident wins over the nation's best. The Canadians' greatest strength is their depth. They're a full army of talented ultimate players who rarely make mistakes and don't ever need to exhaust their star players. It says a lot about a program that they're doing so well despite their star players seeming to take a smaller role this season. Ellen Au-Yeung, Naomi Morcilla, Janelle Siwa are still reliably brilliant, but haven't stolen the spotlight from the rest of their team, who continue to excel. Denise Su, Delaney Ignatieff, and Doris Zeng have arguably been just as important for UBC. With wins over Washington, Western Washington, and Oregon, UBC already knows they a straight path to Nationals if they maintain the quality of ultimate they've been playing since mid March.
With the talent on #6 Western Washington, it's unsurprising that they join UBC as a favorite to earn one of the region's three bids. The team from Bellingham has largely taken care of business in the regular season and never looked outclassed, even if their losses. Players like Eleanor Joselyn, Samiya Ismail, Riley Tauer, and Vail Dark have made Chaos into a force that finally seems to be meeting the high expectations that have been placed on this program for the past two years. WWU is fast, hard-working, and lethal with the disc. They are a little trigger-happy at times, but it has won them games this season, so it's hard to hold that against them. Unlike many of their competitors, WWU is a veteran-heavy team, which will help in the high leverage situations that make up Regionals.
The competition for the third bid is truly where this region gets interesting. #21 Oregon earned the bid despite being the only team in the top fifteen with a losing record. Still, a bid is a bid and Oregon is a storied program with a history of postseason success. And yet, their limitations as a team are evident. Oregon has only 18 players on their roster, and has never had a fully healthy team all year. They often will start strong in a game, only to fall behind as they tire. They're too scrappy to go down without a fight, but it has cost too often. The most recent example of this was their loss to Washington at Conferences. Despite the heroics of Ella Hansen, Maddy Boyle, and Rachel Hess, Oregon couldn't close out in their final game of the weekend. That doesn't bode well for Regionals, as they'll likely be forced into a very similar situation.
#20 Washington is the crouching tiger looking to pounce on Oregon the moment they show signs of weakness. The young core that has taken the reigns in Seattle is a legitimate Nationals caliber team and has been proving it in the regular season. Their win over Dartmouth was particularly impressive, and cemented Element's status as a contender. Stephanie Phillips, Haley Lescinsky, and a resurgent Alexa Yadama will be looking to lead this team to their first Nationals berth in a handful of years.
Outside of the top four, Utah and Whitman have a slim path to take the final bid, but it's not impossible. Utah has been taking down higher seeded teams all year and can't be counted out. Alicia Dibble and Kyra Khoroujnikova could steal a game out from under their more western rivals. Whitman also has some sneaky talent, evidenced in their double game point win over Oregon, their only regular season win. If Chloe Carothers-Liske, Kaia Roast, Mackenzie Timbel, and Livia Amorosi are playing at their peak, Whitman could be trouble this weekend.
Ohio Valley (2 Bids)
Competition Schedule
Location: Westerville, OH
Excitement Level: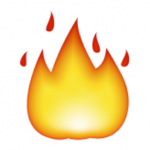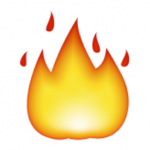 All-Region Discussion Thread
The Ohio Valley is coming off of the high of three bids from last year, but still avoided the dreaded single bid that defined the region for so long. Unfortunately, that makes Regionals fairly cut and dried. There just aren't that many challengers outside of Pittsburgh and Ohio State.
Sure, the case can be made that West Chester could make a run, but their loss to Pennsylvania in Conferences all but crushed that dream. Lindsay McKenna doesn't have the same talent surrounding her as she did last season and it would be close to a miracle to get them past the two regional favorites. UPenn's win over West Chester shows a little promise, and the coaching staff of Patrick Sherlock, Raha Mozaffari, and Bridget Cook have shown they know how to use the full talent of their roster. If their regular season featured a few more marque wins, there may be some hope of an upset over Pittsburgh. As it stands, their track record leaves a little to be desired. The circumstances would have to be perfect for UPenn to outplay either Pittsburgh or OSU.
When it gets right down to it, the region's top two team are undoubtedly the most likely to clinch the bids. OSU and Pitt weathered the regular season surprisingly well and both are primed to make a deep run at Nationals if they can escape this weekend unscathed.
#1 Ohio State has had the more impressive season, thanks to their perfect record at the Commonwealth Cup and Northwest Challenge. Sadie Jezierski's revenge tour may have ended with her late addition to the U.S. U24 team, but the team is still playing with the fire that has made them a contender since day one. Emily Barrett, Cara Sieber, and Annelise Peters are household names by now and have the experience to show for it. OSU's chemistry and contagious energy have made them more than just the favorites in their region, but also a regular season darling.
If there's any team that is primed to douse OSU's fire, it's #12 Pittsburgh Danger. The two teams have managed to avoid each other all season, but now there is nowhere left to hide. Danger doesn't have the same offensive weapons as they had last year, but they've made up for it on defense. Jessie Sun is a voracious D-line handler whose role on the team has continued to grow. She's flanked by the growing dual threat of Beth Manturuk and Anna Dzuricky, two rookies who are making a name for themselves on defense. Pittsburgh's offense should also give OSU pause; Hannah Blizzard, Abigail Bomberger, and Lakshmi Ilango all have had their moments this season. Danger may have suffered their fair share of losses in the regular season, but they know how to play teams tight, and always seem to be within striking distance. If and when OSU and Pitt meet this weekend, Danger will be the ones playing with nothing to lose. That may be enough to pull off the upset.
South Central (2 Bids)
Competition Schedule
Location: Tulsa, OK
Excitement Level: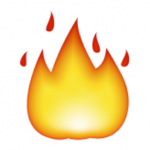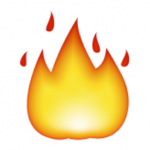 All-Region Discussion Thread
#9 Texas and #11 Colorado once again were the cream of the crop in the South Central, and it would be a real surprise to not see those two advance from the region again this year. The two sides split their regular season matchups, which both came at Centex. Both teams also went through their Conference Championships pretty easily, and should meet each other in the regional final, as they have for each of the previous three seasons.
As we saw last season, losing the final and falling into the second place game can be tricky. Colorado had to overcome a very late deficit to Washington University last season, and that was with a far more experienced roster than either team has this season, so don't expect either team to take it easy in the final and play for the second bid.
Colorado College and Wash U are the two likeliest teams to be waiting for the loser of the final in that game to go. Both teams have had decent seasons, but neither have been able to reach the same level as the region's top two.
The Texas vs. Colorado matchup is always fun, and generally provides a little extra magic at this time of year, but it's hard to see either of them losing more than one game this weekend. But then again, we said the same thing last year.
Southeast (1 Bid)
Competition Schedule
Location: Foley, AL
Excitement Level: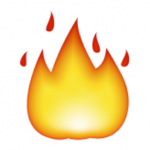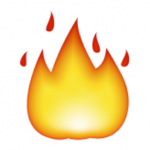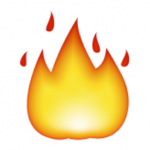 All-Region Discussion Thread
Is it time for another regime change in the Southeast? Florida has reigned over the region for the last two seasons, after three years of Nationals appearance from UCF before that.3 But Florida comes into the weekend as just the no. 3 seed, with Georgia entering as the favorite.
Georgia was the preseason favorite in the region, but they didn't have the regular season we thought they may have been capable of. They nearly beat Florida in semis a year ago, and with three Ozone players on the roster, no team in the region has more top end talent. They split their two games with Florida this season, though they haven't played since February, and they won all of their other games against regional opponents. With two of their best players just a sophomore and a freshman, in Josie Veal and Marie Pervivier, respectively, if Georgia does win the region this year, it feels like it could be the start of run of a new program at the top of Southeast for a few years to come.
Any of the teams in the no. 2 through 6 seeds could all conceivably find themselves in the final, and thus will feel like they have a good chance of winning the region themselves. Vanderbilt has just one game against the other top six seeds, an 8-4 win over Emory at Luminous, but their win over Clemson is one of the most impressive results any of the region's teams got this year, and arguably better than any of Georgia's wins this season.
Florida has the experience of making Nationals each of the last two seasons on their side, but have they haven't ever quite been able to hit their stride in 2019. Emory, Florida State, and Georgia Tech are all capable of going on runs, too, but it still feels like this region is Georgia's to lose.
Southwest (3 Bids)
Competition Schedule
Location: San Luis Obispo, CA
Excitement Level: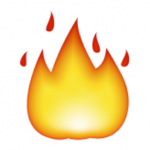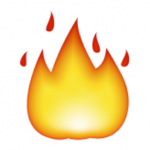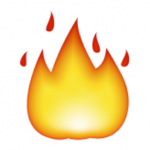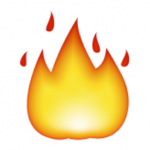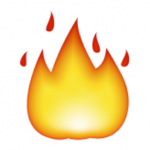 All-Region Discussion Thread
Ancient Romans believed that the highest form of entertainment was throwing a legion of the world's best fighters in an arena and letting them duke it out to determine the victor. It appears the Southwest division somewhat agrees with that ethos. The talent that the Southwest has produced this season is comparable to the Northwest half a decade ago, where six of the nation's top 25 teams are competing over too few bids. Let chaos reign supreme.
While a three bid region may feel like a death sentence for some teams heading to Cal Poly SLO this weekend, there are others that can be more optimistic. #2 UC San Diego has established themselves as one of the nation's best. It would be both a shock and a tragedy if they didn't make it to the big dance. The only losses UCSD suffered this season were against teams that ended their season in the top six. They also were missing Dena Elimelech –the current POTY frontrunner– for those games. No other Southwest team has shown they can topple the new Queens in the South. Kelli Iwamoto, Avery Jones, Leanne Go, and Rebeca Ellis headline a team deeper than their reputation. UCSD's system has shown some cracks recently, but they're still about as close to a lock for a bid as you'll find in the Southwest.
Not much farther up the coast, #8 UC Santa Barbara is packing their cleats and burning their skirts in anticipation for a Nationals bid. After narrowly escaping a harrowing loss to Cal Poly SLO at last year's Regionals, UCSB is ready to prove their 2019 regular season wasn't a fluke. Audrey Brown, Kaitlyn Weaver, Jasmine Childress, and Julia Kwasnick make a terrifying offensive unit, especially because each of them would arguably be the best defender on most Nationals caliber teams, too. It's not all roses for Santa Barbara, though. They lost to both UCLA and Cal Poly SLO at Conferences. Granted, they were missing Kwasnick, but those are the type of losses you can't surrender at this point in the season. UCSB is a bid favorite, but maybe not a sure bet.
The final bid earner, #19 Stanford Superfly, is in a similar spot to UCSB. After an initial stumble in the regular season, Stanford came into form just when they needed it most. Superfly took care of business at Northwest Challenge, and set themselves up nicely for the postseason. They weren't give much time to bask in their success, though, as Cal shut off their spotlight with an 11-9 upset at sectionals. It would be best not to read into those results too much, though. Stanford still boasts some of the best development-oriented coaches in North America. There's no doubt they've been prepping for Regionals and have something planned to take the team as far as possible. Expect big things from Hallie Dunham, Carly Eckstrom, Bridget Connor, Maika Isogawa, and the recently returned Aminata Kalokoh.
#16 UCLA BLU may not have earned a bid but it wasn't from a lack of talent. Malia Smith, Katherine Jordak, and Emily Beck, along with their cadre of freshman & sophomore ringers, have proven time and again that they wouldn't be out of place at Nationals. Along with postseason wins over Cal Poly SLO and UCSB, BLU has had some notable in-region wins in the regular season. UCLA has defeated every team in the top seven at Regionals, barring UCSD. They can head to SLO with the knowledge that they're fully equipped to take a bid from an in-region rival.
Behind UCLA sits #22 Cal Poly SLO, who have had a similar season to the Bruins, if on a smaller scale. SLO Motion has wins over UCSB, Stanford, Cal, and UCLA. On the other hand, SLO also has losses to all of these team. It's clear when watching SLO that they have the firepower to pull off monstrous wins, but also have a smaller roster than can flame out too early in close games. Thalia Ward, Diana Swanson, Autumn Barker, and Kelly Dickinson are powerful throwers that move the disc with ease, they just have to handle the bulk of their team's touches and can tire quickly. It's difficult to predict which team will show up this weekend. SLO's home-field advantage has already helped the team at sectionals, but they still went 4-3. That won't work for them at Regionals. With only three available bids, SLO must be close to perfect on either Saturday or Sunday. Anything less and they'll see the bid pass them by yet again.
Rounding out the contenders is #18 California. The Pie Queens had an irregular college season, which included attending the play-in tournament for the Presidents' Day Invite and only making the second tier at Northwest Challenge. To their credit, they blew out the competition at those tournaments, and performed admirably against top tier talent. The strongest case for Cal is their win over Stanford at Conferences. Superfly has dominated the NorCal Conference over the past two decades and, even with a weaker squad than past years, this was a definite upset. Cal appears to be peaking at the right time. Sydney Horanic, Cidney Weng, and Claire Toth are ferocious downfield and give their handlers plenty of space to make large gains with each throw. The Pie Queens currently have the underdog status for this tournament, but no team seeded above them will want to face Cal with a bid on the line.
---
who they split a season series with ↩

The two times in history a no. 16 seed beat a no. 1 seed in March Madness, men's and women's, respectively. ↩

Though Florida State did win the region in 2015, with UCF finishing second to take the second bid. ↩