We preview the top 25 teams heading into the 2019 season.


We are excited to present the 2019 preseason Club Power Rankings! As we head into a new season, we've looked at past performance, roster changes, early season results, and more to figure out how we think the team could stack up this season. Take a look at our first rankings set of the summer and read up about each Top 25 team.
Also, if you haven't yet, be sure to check out our full Mixed Club Primer to learn all you need to know about division-wide storylines, players to keep an eye on, and a rundown of contenders in each region for 2019.
Without further ado, here's the preseason Top 25:
—
1. Philadelphia AMP (2018 finish: #1 in Power Rankings, National Champions)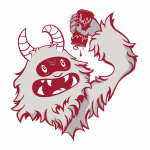 The reigning Club Champions look ready to be in the title fight again this season. The roster has some notable losses this season including Carolyn Normile, Nicky Spiva, Nico Lake, and Stephen Ng but AMP has always been a deep team and other players are simply stepping up. At AMP Invite, players like Anna Thompson, Natalie Bova, and Danielle Walsh all looked strong and made huge plays. The roster is also bolstered by the return of Michael Ing and pickups such as Bethany Eldridge and Jordan Rhyne, alongside other young talent from the Philadelphia area. Veterans Raha Mozaffari and Bobby Roos will anchor the team. The tournament win at Boston Invite over the three top tier Boston teams was definitely a statement to start the 2019 season and it seems like there is only one question: can AMP win back-to-back championships?
2. Seattle Mixtape (2018 finish: #3 in Power Rankings, 2nd at Nationals)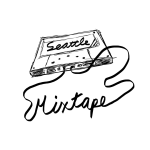 Last year's second place finishers start 2019 in the same spot. Mixtape loses Mark Burton, Bert Abbott, Brad Houser, Claire Revere — all huge, All-Club level contributors — but pick up some big names to replace them. Adam Simon, Bryson Fox, and Kieran Kelly all make the leap from Seattle BFG this year; expect them to take on much of the heavy lifting on the Mixtape offense. The return of Jen Cogburn from injury to the Mixtape defense cannot be overstated, either. Her skill as a downfield and aerial defender allows Mixtape's stable of handler defenders, including the returning Henry Phan, to take more chances to disrupt the resets. With Cogburn cleaning up deep, Mixtape can hunt underneath and jumpstart their trademark speedy offense after a turnover. Mixtape might not be as deep as they have been in years past, but if their new and returning players pick up the slack and step into the vacated roles, Mixtape will stay in the conversation for a second title. Over the past five years, Mixtape proved that betting against them is a fool's errand, and they'll gladly dunk on anyone who doubts them. Expect at least a semifinals berth, and don't be shocked at another title.
3. Boston Slow White (2018 finish: #11 in Power Rankings, 13th at Nationals)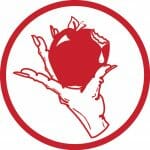 Slow White always collects top talent from Boston's many pipelines, but this year it all seems to be coming together for the established Boston powerhouse. The loss of Vicki Chang as a dynamic handler will require a reworking of their offensive flow, but the return of Tannor Johnson and the addition of young U24 national team member Renata Pepi suggest a potentially unstoppable downfield force. These veterans of elite mixed have the leadership and experience for their challenging Elite Flight schedule, and have the confidence that comes with having done it all before. Slow White has shown off some of that consistency already at Boston Invite, where they bested every team but AMP, the returning national champions. This year, watch for more than just a return to Nationals: if Slow White can get past Grand Army at Regionals this time around, they look like a contender for the national title.
4. Boston Snake Country (2018 finish: #4 in Power Rankings, T-3rd at Nationals)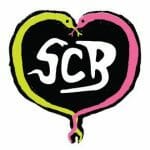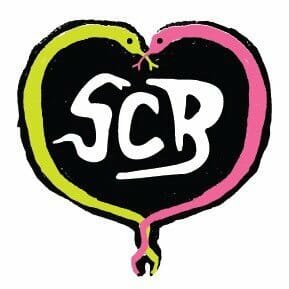 In 2018, the mixed division talked about Snake Country like they were a temporary inconvenience: a controversial mixed bag of stars helicoptering into a division to threaten legitimacy. Much like Space Heater, but with a less cute and more confusing social media presence. But the Boston team is back for another go and is attracting top talent from around the Northeast. The addition of Lauren Doyle and Shellie Cohen deepens the team's handler arsenal, though the departure of top cutters Erin Rea, Lexi Zalk, and David Ferraro will require some restructuring downfield on both defense and offense.
Throughout 2018, Snake Country relied on their depth and experienced veterans to consistently play up to their competition's level, culminating in a close Nationals semifinal loss. As these Snake Country stars continue to tailor their mixed strategies and improve their chemistry, there's a chance they could make a run at the title this year.
5. San Francisco Blackbird (2018 finish: #5 in Power Rankings, 5th at Nationals)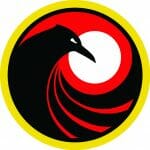 It's tough to say exactly where Blackbird will land this season, but their offseason moves are about as strong as you could ask from any team in the division. The San Francisco team has a never-ending fountain of elite players that step up to bolster the squad every season. If you're into hyperbole, Blackbird is like the Fast and Furious franchise — every subsequent iteration of the team attracts more star power than the last. For those that prefer a more concrete example of how good Blackbird will be, the team has picked up Lucas Dallman, Kevin Cocks, Dre Romano, and Abby VanMuijen, to name just a few. Last season, Blackbird beat the eventual champions at Nationals, and came within two points of knocking off Mixtape in quarters, too. It's not inconceivable that this could be their year.
6. Washington DC Space Heater (2018 finish: #2 in Power Rankings, T-3rd at Nationals)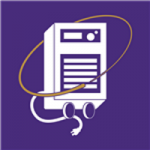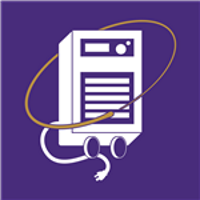 The question of whether or not Space Heater would exist in 2019 has been answered. Now with notable turnover after their highly successful inaugural season, the question will be, can they make a Club Championship title run again? They are losing major pieces in Claire Desmond, Allison Maddux, Ted Sither, and Joe Freund, but they are gaining young standouts such as UNC's Ella Juengst, and former Scandal players Hannah Boone and Theresa Hackett. These talented female players will join their other top stars including Jenny Fey, Sandy Jorgensen, Georgia Bosscher and Kelly Hyland. At AMP Invite, even with a small and unfinished roster, the women were a caliber above most and along with male players such as Alan Kolick, Kyle Khalifa, and Zach Norrbom, it's definitely clear that the team has immense talent. This year we will get a glimpse of how far that talent can take them much earlier in the season as Space Heater is forced into the TCT schedule and has a prescribed tournament schedule including U.S Open in August.
7. Minneapolis Drag'n Thrust (2018 finish: #6 in Power Rankings, 6th at Nationals)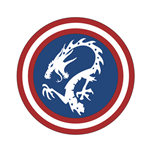 It's hard to find a mixed team with a better pedigree than Drag'n Thrust. While they may have ended 2018 short of their season goals, they did more than enough to prove that they cannot be overlooked. With a healthy Sarah Meckstroth and a present Caleb Denecour, Nationals could have ended very differently. That's all just a long way of saying that Drag'N Thrust is probably going to be very, very good this season. While they have lost a number of their experienced veteran players from last year, they've added a few equally impressive rookies to balance the scale. Becca Ludford, Claire Thallon, and Maggie Peck all will have room to grow into major contributors without having to carry the team early on. The brunt of the offense will be carried by Meckstroth, the Lien brothers, and Erica Baken, but what is truly staggering is how many of their defensive players could be starting O-line players if necessary. Denecour, Brian Schoenrock, and Kat Ritzmann can all take over on offense when required. Across the board, it's hard to find a weakness in Minnesota's roster. They're no doubt they're going to be good, it's just a matter of how good.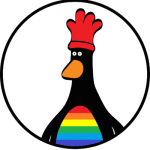 8. San Francisco Mischief (2018 finish: #10 in Power Rankings, T-9th at Nationals)
After teetering on the edge of greatness for the past few seasons, Mischief has opted to increase their roster depth in an attempt to get over the hump. Not only do they have a roster packed with 27 elite players, their practice squad is similarly stacked. The Bay Area team has two full lines of players that will not join them on the official roster, but still have a place on the team. Needless to say, Mischief is not lacking in talent this year. It doesn't hurt that they've added Lexi Zalk, Ethan Falat, Mia Bladin, and a returning Evan Brydon to mask the few losses they had from last season's team. Barring a dramatic implosion, this team is ripe for another Nationals appearance. That might be setting the expectations too low, though. Mischief's doing everything in their power to break their way into semis and higher. They fell just short last year but have a chance with the reshuffling that has happened in the division.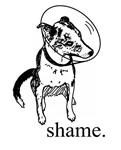 9. Fort Collins shame. (2018 finish: #8 in Power Rankings, T-7th at Nationals)
Since their appearance on the national stage in 2016, shame. has maintained their brand of self-deprecating social media, carefree ultimate, and annoying levels of success. The Colorado squad looks to make their fourth consecutive Nationals appearance this season, after their highest-ever finish in 2018 led them to Pro Flight status. Having converted Nick Lance from the men's division last year, they stole Owen Westbrook away for 2019 as well. 2018 stats leader and captain Zackary Fleming returns to the squad, along with Joe "Smash" Anderson and workhorses Aubree Dietrich and Marilyn Reich on the women's side. With the Pro Championships on their schedule for Labor Day, this may be the year in which shame. has to decide if they want to take their game to national-title levels or stay in their comfort zone and play spoiler.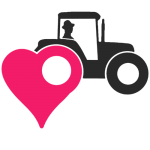 10. Denver Love Tractor (2018 finish: #9 in Power Rankings, 2nd at South Central Regionals)
Love Tractor had to feel enormously frustrated after the 2018 season. As a team that won not one but two TCT events in 2018, they were clearly one of the most elite teams in the country. Instead, the bid they worked so hard for was stolen from them in commanding fashion by their in-state rivals. The Denver squad has responded accordingly, reloading their roster with most of last year's standouts plus another longtime Bravo player, Austin Gregersen. Jack McShane and company will need to keep their collective nose to the grindstone to will their way to the promised land this season, and hold out hope that shame. finds it in their hearts to deliver an insurance bid to the region.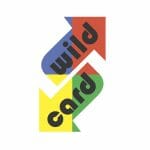 11. Boston Wild Card (2018 finish: #12 in Power Rankings, 4th at Northeast Regionals)
Wild Card comes into the season with the least turnover of any top tier Boston mixed team. For a team whose 2018 season ended short of national aspirations in a series of bizarre upsets at Regionals, this is significant: it suggests the young and hungry team has retained confidence in their skills and potential. Their resilience and established chemistry has already served Wild Card well, with a third place finish at Boston Invite over star studded Boston Snake Country. Wild Card is capable of causing more than just the occasional upset, but their path back to Nationals is an uphill battle through a volatile region full of unpredictable and talented competition.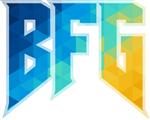 12. Seattle BFG (2018 finish: #7 in Power Rankings, T-7th at Nationals)
A team full of the players Seattle BFG lost from last year would have a pretty good shot at making Nationals themselves, and it is a testament to BFG's depth that we can still rank them this highly. Tommy Li, Andi Coleman, and Kerry Chang all return, and they'll need to do a lot of heavy lifting to keep BFG in contention for the Club Championships. With so many key contributors from last year's offense moving on, the goals need to come from somewhere. Chang and Alexa Kirkland will feature prominently on the BFG O-line, and new arrivals Nariah Sims and Judith Yeo should help keep BFG in the conversation, but the road is much more treacherous this year. BFG's new arrivals will need to step in and contribute immediately to avoid an early season opening for the rest of the region to capitalize on.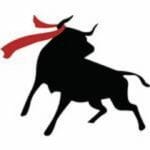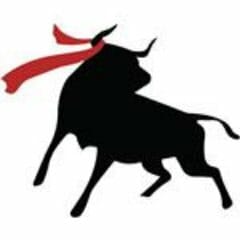 13. Durham Toro (2018 finish: #13 in Power Rankings, 11th at Nationals)
After two straight trips to Nationals, Toro has earned the right to enter the season as the favorite in the volatile Southeast. Even as the team loses offensive lynchpin Lucas Darden, Christine Bookhout and Tanner Barcus are back as primary cutters and both can do a lot of damage, especially with Tristan Green as the main thrower. Heather Zimmerman is an all-around threat and Michael Pannone is one of the fastest deep threats in the division. Raleigh is adding multiple impact players from the UNC Pleiades squad in Mary Rippe and Tyler Smith that should improve their depth and contribute right away. Running a new offense, their outlook is similar to years past: regional champs and a threat to make the bracket at Nationals. But the talent on this roster is real and if Toro can maintain even a moderate mental game throughout the season — a notorious team weakness — they could exceed expectation.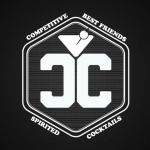 14. Columbus Cocktails (2018 finish: unranked, 15th at Nationals)
As THE Ohio State program has seen an upswing in both gender divisions over the past couple seasons, so has the club scene in the university's home town. Cocktails may have been a surprise last year, but won't be sneaking up on anyone this time around. Sion Agami fully broke out at Nationals and is now a known quantity, which only draws attention to his talented younger brother Axel and his backfield running mate with Leadbelly, Zach Braun. Emily Barrett and Cara Sieber shined for Fever during the 2019 college season and should continue to mature as club-level stars. Unfortunately, while Columbus appears to have improved over last year's roster, so have many of their Great Lakes competitors. If Cocktails can survive Regionals, they should perform better in San Diego than during their maiden go.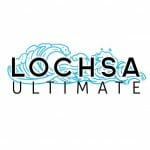 15. Boise Lochsa (2018 finish: #17 in Power Rankings, 3rd at Northwest Regionals)
Boise Lochsa was on the verge of a third Northwest bid to Nationals last season, and will have their sights set on finally making their first trip to the big show. With BFG looking more vulnerable than before, Lochsa is in the right place to take advantage, with or without a third bid. Picking up former Mixtape standouts Paige Kercher and Brad Houser will only help. At the early season Northwest Mixer, Lochsa finished second to Mixtape, and showed flashes of their potential throughout. With a demanding tournament schedule, they'll look to start strong at the Pro-Elite Challenge and ride that momentum to securing a bid for the Northwest. With Kercher and Houser adding to an already dynamic offense, Lochsa has an excellent shot at a first-ever Nationals appearance.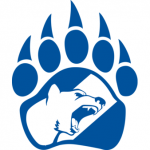 16. San Francisco Polar Bears (2018 finish: #14 in Power Rankings, 16th at Nationals)
Without a doubt, this is a year of transition for the 2010 national champs. Gone are team founders An-Chi Tsou and Greg Marliave, along with a slew of younger male talent that helped them back to Nationals in 2018 after a two-year hiatus. They benefit some from turnover on Guerrilla, but will need to plug new pieces into key roles quickly if they are to perform well enough to stay in bid contention. A preseason tourney win at Davis Ultimate Invite, including a win over Mischief, and a third place showing at Cal States speaks to their potential. If they can pick up enough solid wins to stay in bid contention while navigating their Elite Flight schedule, they will sleep a lot easier heading into the gauntlet of Southwest Regionals.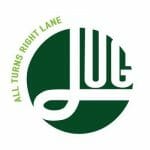 17. New Jersey Jughandle (2018 finish: #22 in Power Rankings, 12th at Nationals)
After a dozen years of middling performance, New Jersey Jughandle made it to Club Nationals for the very first time last year by securing the unexpected third bid for the Mid-Atlantic region. Now on the national radar, they are looking to build on their success in 2019. At AMP Invite, all four of their games were decided by two goals or less, including an 10-8 loss to AMP and a double game point win over Space Heater. Players such as Cara Silvestri and Natalie De Jesus, already seem to be stepping up, and despite some roster turnover, Jughandle is returning key players, picking up young talent from surrounding colleges, and maybe most importantly, returning their coach Judy Jarvis. They will be attending more competitive tournaments this year including Elite Select Challenge, where they will have a chance to play other top teams and potentially break into bid-earning territory.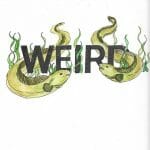 18. Florida Weird (2018 finish: unranked, 2nd at Southeast Regionals)
Knocked out by Durham Toro at Regionals in back-to-back seasons, Weird, formerly G-Unit, has been the number two team in the region since making Nationals in 2016. They'll be in contention for the regional title once again in 2019, with the vast majority of their roster back for another go. They went 5-2 at Summer Glazed Days with a pool play loss to Columbus Cocktails and a 15-13 loss in the final game of consolation to Toro. Earning a second bid for the region — something the Southeast has never had — will be a top priority, lest they have to find a way to beat Toro, a feat they've never accomplished.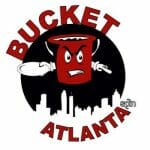 19. Atlanta Bucket (2018 finish: #16 in Power Rankings, 3rd at Southeast Regionals)
In recent years, Bucket have slipped from perennial Nationals club to perennial Southeast also-ran. But they pull from a deep talent pool in Atlanta, and they will at least threaten to take the region for the first time since 2015. The 2019 team is focused on regaining their old form, and they scored some major recruiting victories in picking up Hunter Cutts (Georgia) and Chupzi Lema (Georgia Tech) as part of the rookie class. Look for Katie Franchot, Patrick Daugherty, and Katherine Yost to do a lot of the heavy lifting on offense. In a two-bid scenario, Bucket are among the best bets to reach San Diego. But if the Southeast is a one-bid region again, they'll have their work cut out for them to get past Toro and Weird.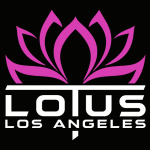 20. Los Angeles Lotus (2018 finish: unranked, new team in 2019)
Much like many of America's largest cities, Los Angeles has never lacked in ultimate talent. The difference in LA has been trying to get everyone on the same roster. Lotus is the latest attempt at trying to corral LA's best. And while Chris and Lindsey Mazur have managed to bring together an impressive roster, it remains to be seen what they can do on a national stage. Even with players like Daniel Oettinger, Mitchell Steiner, and recent College Nationals winners Avery Jones and Stacy Tran, Lotus will be fighting an uphill battle all season. As a first-year team, there isn't much opportunity for error if they want to earn a bid. Their chances of making Nationals are even more dire if they miss out on that bid. Mischief, Blackbird, and the retooled Polar Bears — at least — stand in between them and Nationals glory.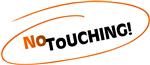 21. Minneapolis No Touching (2018 finish: #15 in Power Rankings, 14th at Nationals)
If the rumors are true, this could be a down year for No Touching. Losing Sam Valesano — one of the best players in the division for years — is a major blow for a team that has relied on her to be their initiating do-everything cutter for the past few seasons. The team's penchant for loose, unstructured ultimate will now be put to the test. That's not to say that No Touching is completely out of the race. They play a style of ultimate so supremely different from their opponents that it often catches teams off-guard, and has won them begrudging respect as an elite team. Their free-flowing, blade-throwing offense is tough to stop on defense, making them a threat even without their regular firepower. The stakes are now higher for No Touching, but when has that ever mattered to this team?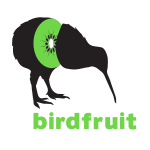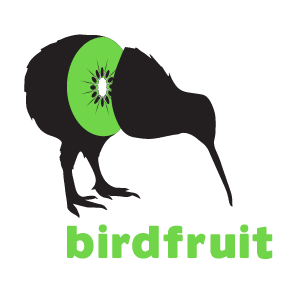 22. Seattle Birdfruit (2018 finish: #18 in Power Rankings, 4th at Northwest Regionals)
Seattle Birdfruit was also within striking distance of a third Northwest bid to Nationals, and figure to join Lochsa in the hunt to upend BFG and change up the established order in the Northwest. Birdfruit made Nationals in 2015, but they have not been able to replicate that success in subsequent years. However, with relatively little roster turnover from last season, this could be the year for a trip to San Diego. With dynamic handlers Andrew Lynch and Ky Lewis at the helm, the Birdfruit offense can score quickly and in a variety of ways. Newcomer Kate Dusenbury adds a tall, fast defender with an eye for scoring goals to the mix for the D-line. If Birdfruit's army of agile handler defenders can generate blocks underneath, this team has a chance to sneak into range for another bid to Nationals.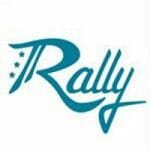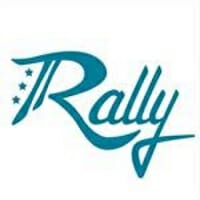 23. Washington DC Rally (2018 finish: unranked, 5th at Mid-Atlantic Regionals)
Washington DC Rally is coming off of an inaugural season and seems to be finding a bit more of a groove. At AMP Invite and Glazed Daze, they were bolstered by roster additions including former AMP player, Stephen Ng, as well as some young local talent, including Sami Smalling of Cornell Wild Roses and Rebecca Driver who recently played on New York's BENT. Returners such as Anna Wysen (who had a strong season with UC Berkeley's Pie Queens), Xavier Maxstadt, Leo Pierson and Dane Warner (who are all benefiting from playing on AUDL's DC Breeze together), and others, all look more comfortable this year with better chemistry, offensive flow, and big defensive plays. They made it to the semifinals at Glazed Daze and will be attending competitive tournaments such as Select Flight Invite – West where they will have an opportunity to pick up some big wins.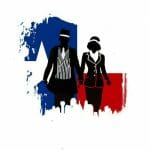 24. Dallas Public Enemy (2018 finish: unranked, 4th at South Central Regionals)
Public Enemy has undergone significant turnover since their last Nationals appearance in 2017. Luckily, the team has built a strong relationship with the Dallas-Fort Worth youth programs, and should have enough depth to fall back on to strengthen their case for a return. Expect handlers Kevin Christian and Dani Runzo to again spend a lot of time with the disc for the PE offense, and for Jenna Bigbie and Michael Hays to continue to be playmakers. New additions Helen Eifert and Abe Gambert add some athleticism to a group for which filling out roles will be key to success and a possible appearance in San Diego. A strong showing at Select Flight in Aurora is a must to set the cult on track.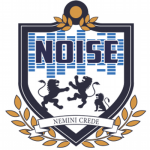 25. Madison NOISE (2018 finish: #19 in Power Rankings, 3rd at North Central Regionals)
Has any team experienced the same kind of one-year roster turnover that NOISE 2019 has? 19 (!) players from their 2018 roster are not returning this summer, including mainstays like Dayu Liu, Emily Dayton, and Matt Becker. But to write Madison off as a has-been is a mistake. Their women, led by veteran Becky LeDonne and Caitlin Murphy, remain a huge strength. On the men's side, veterans Tom Annen and Mike Swain will still be vital, but newcomers Glenn Poole and Rami Paust will help bolster their (admittedly) depleted ranks. Can NOISE earn a second bid for the NC in what will be almost-surely a down year for No Touching!? That remains to be seen, although a win over Drag'n Thrust the first day of Wisconsin Swiss a few weeks ago proves that they remain capable of upsetting anyone.